Gill Hutchison is a Managing Associate in AG's Employment law team and is based in Edinburgh.
---
Five years ago she was the Head of HR for HBJ, having changed her career path from being a practising solicitor.
'5 years ago I never thought I would…'
Be time recording again!
When I was asked to write something in relation to my experience of life since the HBJ / AG merger, I had two initial thoughts:
The first was … "how on earth has it been five years"?! It feels like the time has flown by, but when I think that my eldest child was only eight at the time of the merger and she's now a teenager, it does make me realise that five years really is quite a long time.
The second thought I had was… "where will I start"?!
At the time of the HBJ/AG merger, I was Head of HR for HBJ, navigating all of the various people challenges and opportunities that come with a merger situation. Following the merger, there was a period of transition as we worked closely with the (much more sizeable and very helpful!) AG HR team to integrate the HBJ employees into the wider AG business.
During that transition period, my role changed significantly. I went from knowing all of the key stakeholders in the HBJ business (and most people on some level!) to feeling like I was at sea in a mass of unfamiliar faces in London, Manchester and Leeds. The delicious food in the AG office cafes did compensate to some extent for the unfamiliarity! Whilst it was challenging at times, and I had to work hard at building relationships with new stakeholders who were based in offices several hundred miles from my home in Edinburgh, the whole process was made much easier by the support from Niki Lawson and her HR great Leadership Team.
Once the initial integration of the two businesses had been tackled, I took up a role as Senior HR Manager for the Finance and Projects division and became part of the HR Leadership Team for AG. This divisional role also saw me working alongside some AG stalwarts (and powerhouses!) such as Amanda Gray, Richard Goodfellow, Ged Barnes and Steve Mackie on the F&P Exec Team. It was a varied and interesting role which gave me a great insight into the workings of AG, the practicalities of running a division and which also involved several fun Away Days (karaoke-always!) and nights out, insightful exec coaching sessions and many, many miles covered on planes trains and automobiles across the UK!
During my time with F&P, I also got the opportunity to temporarily fulfil the role of Head of the HR Business Partnering Team as a maternity cover. This involved managing a team of over 12 HR business partners across the UK and gave me an opportunity to be involved in wider firm projects and work with the wider leadership at AG.
Roll on to 2020, and I was feeling the need for a new work challenge (Covid obviously wasn't challenge enough!). I loved working with the HR team and F&P division and had gained great experience in these roles. However it was time to do something different, where I could use my HR experience, but also build relationships with clients and work in a team where I could help embed some of the great things the HR team are doing. I also realised I missed accounting for every six minutes of my life! So, I returned to my roots in 2021 to work as an employment lawyer for the first time since 2006 and I've already been lucky enough to experience a part-time client secondment with Arla Foods.
The funny thing is, after all these years I'm back working with the same partner (David Hughes) that I worked with back in 2006 (although the employment team in Scotland now comprises 12 lawyers, as opposed to the four back in 2006). Life really does come full circle.
So, back to the article title to wrap up … 5 years ago I never thought I'd be time recording again!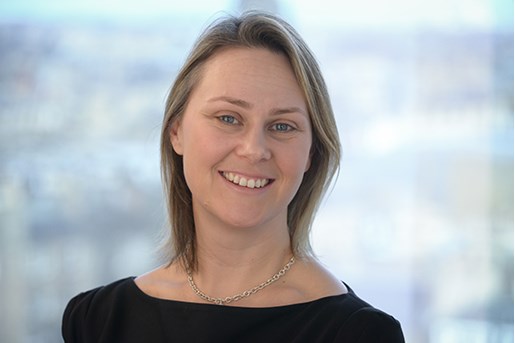 Gillian Hutchison
Managing Associate, Employment
Edinburgh
View profile