The UK Government has recently clarified the "additionality" requirements for renewable hydrogen under the Renewable Transport Fuel Obligation (RTFO) scheme. More hydrogen projects should now be eligible for support.
---
Context: the RTFO
The RTFO is a UK scheme to encourage the production and use of renewable transport fuels that do not damage the environment. Suppliers of relevant transport fuels in the UK have to show that an increasing percentage of the fuel they supply comes from renewable and sustainable sources. They do this by buying and redeeming Renewable Transport Fuel Certificates (RTFCs), which are issued to renewable transport fuels.
There are two types of hydrogen which get RTFO support: renewable fuels of non-biological origin (RFNBO) hydrogen produced by electrolysis powered by renewable electricity; and biohydrogen produced from biological feedstocks, mainly biomethane via reformation are eligible for RTFCs. In fact, they have attracted development fuel certificates (dRTFCs) since 2018. (dRTFCs have a higher value than the main RTFCs.)
RFTO consultation March 2021
The UK Government ran a consultation in March 2021 only lasting a month on various changes to the RTFO. It included the treatment of hydrogen and how to prove that it is "renewable", looking at the concept of "additionality". Additionality means that hydrogen production should not be diverting renewable energy from existing applications, but should have its own source of renewable energy specifically built for that purpose. Otherwise it would not be saving carbon emissions.
Up to now, the only way to show this was to have a renewable power source co-located with and directly connected to the hydrogen production facility, without having to import electricity through the national electricity grid. This has been a major headache for hydrogen transport schemes as it is not always feasible to build a renewable electricity generation plant next to the hydrogen electrolyser. If the electrolyser uses electricity from the grid, it was not classed as renewable and was not eligible for RTFO support.
The response to some aspects of the consultation came out in July 2021 but not the part about renewable hydrogen and numerous projects have been waiting for the outcome of the consultation to finalise their business cases. This was finally published in July 2022. A draft Order to give full legal effect to the changes should come into force around September, but new Guidance is already in place.
RFNBO Hydrogen
The new RTFO Guidance applies from now, even though the Order amending the RTFO legislation has not yet come into force. It means that renewable hydrogen projects have more flexibility in proving that they are renewable and so eligible for RTFO support, which can be a valuable revenue stream.
To prove that a hydrogen project is fully renewable, suppliers must show that the renewable electricity used in RFNBO production is "additional renewable energy", i.e. the electricity would not have been produced, or would have been wasted, if not consumed by the hydrogen production site. This will be the case if one of these criteria is satisfied:

(a) Direct line, no grid connection: The electricity production site is directly connected to the hydrogen production site with no connection to an electricity grid – i.e. a private wire connection

(b) Direct line, grid connection: The electricity production site is connected directly to the fuel production plant and the electricity grid, and the fuel production plant can evidence that their consumption has been provided by the electricity production site without importing electricity from the wider grid

(c) Additional capacity via an electricity grid: The electricity production site (or a proportion of it) was specifically built, upgraded, life-extended or brought back into service for the purposes of providing electricity via an electricity grid to a given hydrogen production site

(d) Curtailment and wastage: The renewable electricity used is electricity which would have led to curtailment or been wasted if not consumed by the hydrogen production site

(e) Other: The supplier can provide evidence relating to a case not specified above that satisfies the Administrator that the renewable electricity is additional

For cases (a) to (c), a supplier must demonstrate that the renewable electricity consumed is from new generation capacity at a new, upgraded, life-extended or recommissioned site which came online at the same time or after the hydrogen production site started operating, and (for life-extended sites) would have ceased being able to operate without investment as a result of demand from the hydrogen production site.

For cases (c) and (d):

there must be temporal correlation between electricity generation and electricity consumption. For each settlement period (up to 30 minutes) it must be demonstrated that the amount of renewable electricity consumed by the hydrogen production site was not more than the renewable electricity supplied by the electricity production site(s) exclusively for use by the hydrogen production site. Energy storage such as batteries can be used to buffer the electricity supply
there must be a renewable power purchase agreement (PPA), or equivalent contractual mechanism, in place between the electricity producer and the hydrogen producer for an amount of electricity equivalent to the amount that is claimed as additional renewable electricity. This can be either a direct/sleeved or a virtual PPA. Where the same legal entity operates both the electricity and hydrogen production sites a PPA is not required but equivalent documentation must be provided to demonstrate that the claimed renewable electricity was supplied to the grid exclusively for use by the hydrogen production site and was not consumed or sold for use elsewhere
where RFNBOs are produced from additional renewable electricity supplied through the electricity grid in a country where a guarantees of origin (GOs) or equivalent system is in place, suppliers must be able to demonstrate evidence of the retirement of any and all certificates associated with the renewable electricity consumed
suppliers must take into account grid technical losses when determining the amount of additional renewable electricity supplied. There is a formula for calculating this. They must also be able to demonstrate that there is no systematic grid congestion between the renewable electricity production site(s) and the hydrogen production site.

Where additionality is demonstrated for all of the electricity consumed and all of that electricity is derived from non-bioenergy renewable sources, the fuel can be considered to be 100% RFNBO.

If the criteria for additionality can only be met for a proportion of the electricity supplied, for example where an electricity production site provides insufficient electricity to the grid to meet the demand from the hydrogen production site, the RFNBO fuel should be divided into two consignments proportional to the amount of electricity supplied that meets the additionality criteria. The consignment derived from electricity which doesn't meet the additionality criteria should revert to using grid average figures for determining renewability.

The EU has been consulting on two draft Delegated Regulations under the recast Renewable Energy Directive. One of these is on the additionality requirements for renewable electricity used to produce RFNBOs.

The proposals are similar to the UK's revised additionality requirements but not quite as flexible. It has two situations: a "direct line" setup, where the hydrogen facility is directly connected to a new renewable electricity installation (similar to cases (a) and (b) above); and a "grid connection" setup, where the hydrogen production facility is connected to the grid but the supplier can demonstrate that the electricity used is renewable, either because the average proportion of renewable electricity on that grid exceeds 90%, or they have PPAs for at least the equivalent amount of renewable electricity that they take from the grid (similar to cases (c) and (d) above). However, the renewable electricity installations under the PPA must be in the same or a neighbouring bidding zone, which is more restrictive than the UK requirements.

The second type of hydrogen supported under the RTFO as a transport fuel is biohydrogen. Most hydrogen production across the world uses fossil methane reformation, either using steam (SMR) or autothermal (ATR) processes. However, these processes can also use biomethane to produce renewable hydrogen (biohydrogen), which is eligible for support under the RTFO.

To date, all renewable hydrogen under the RTFO has been considered a development fuel, irrespective of its production pathway. This means that hydrogen produced from biomethane in an existing gas reformation facility using SMR or ATR can qualify for development fuel certificates (dRTFCs). From 1 January 2023 such biohydrogen will only be eligible for development fuel certificates where it is produced by SMR or ATR with a substantial carbon capture and storage (CCS) process. Substantial CCS to mean that 50% or more of the CO2 resulting from the production of biohydrogen must be captured and stored. Otherwise it will only be eligible for normal RTFCs.

Draft guidance on this is supposed to have been published alongside the statutory instrument (although it does not seem to have been to date) and final guidance will be published before the changes come into effect at the start of the 2023 RTFO year.
Comment
The new additionality requirements give more flexibility to green hydrogen plants. Being able to use PPAs as evidence that suppliers have purchased renewable energy will allow renewable energy generation and fuel production to be located in the most optimal locations, i.e. they no longer need to be co-located.
This set of measures will support RFNBO producers by allowing more flexibility in the financial models which underpin renewable hydrogen projects. This will unlock a number of final investment decisions for new hydrogen production facilities in the short term and in the longer term should lead to renewable hydrogen becoming an economical alternative to traditional fuels. This long awaited confirmation of the definition of renewable hydrogen together with the up and coming hydrogen business model funding round, signals a sea change in the opportunities for investors and developers of renewable hydrogen projects.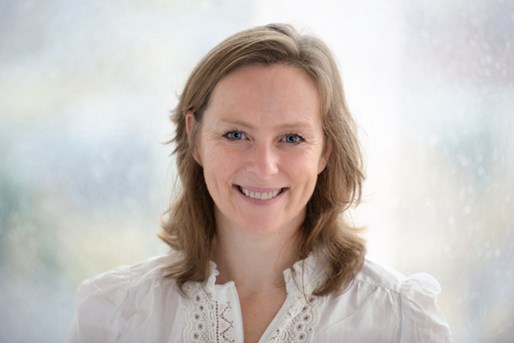 Suzanne Moir
Partner, Infrastructure, Projects and Energy
Edinburgh
View profile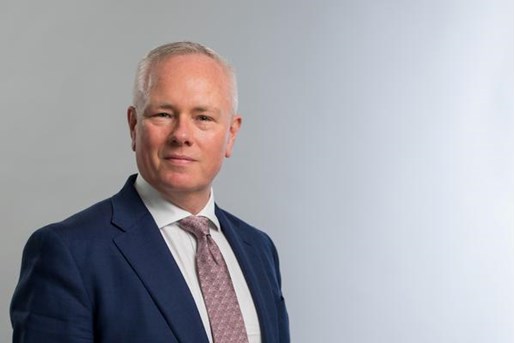 Richard Goodfellow
Head of IPE and Co-head of Energy and Utilities
United Kingdom
View profile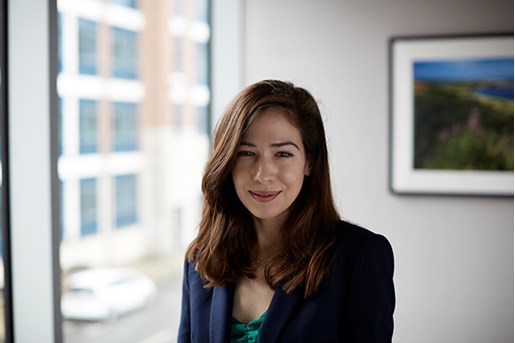 Sophie Hiley
Legal Director, Infrastructure Projects & Energy
Leeds, UK
View profile