Addleshaw Goddard's district heating experts take a look at the recently-published proposals for regulating heat networks in the UK.
---
IN A NUTSHELL
Heat network operators and heat suppliers will need to apply for an authorisation from Ofgem.
Each heat network will need to meet minimum technical standards and decarbonisation requirements.
The price of heat will not be regulated but suppliers do need to be transparent and upfront about their prices and Ofgem can intervene if they seem to be charging higher than the market rate.
The supplier/operator will need to adhere to a set of service standards.
---
Just before the Coronavirus pandemic hit, the UK Government consulted on a market framework for regulating heat networks. Our article BEIS consults on regulating heat networks summarised the proposals. Finally the Government published its Response on 29 December 2021, together with a consultation on recovering the costs of heat networks regulation which closes on 16 February 2022.
Developments since the original consultation (apart from the Coronavirus pandemic) include the Energy White Paper in December 2020, the Heat and Buildings Strategy in October 2021, plus a consultation on heat network zoning in England (the Government is currently analysing responses to this).
WHO AND WHAT WILL BE REGULATED?

Regulation would apply to "heat networks". The original consultation proposed a wider definition of heat network than that covered by the Heat Networks (Metering and Billing) Regulations, to also include ambient temperature networks, which are likely to include decentralised generation and storage. It's not clear from the response whether these will be included in the definition, but shared ground loop heat networks will be caught.

The entity subject to regulation would be the heat supplier or heat network operator and regulation would apply from the point the heat network became operational. Existing heat networks would also be caught.

REGULATORY MODEL

The Government has gone with its proposed approach of a general authorisation with the option to apply for a licence to become a statutory undertaker. The heat supplier or network operator would need to notify Ofgem of their intention to supply heat or operate a heat network in order to get authorisation.

All heat networks will need to meet some minimum technical standards and decarbonisation rules regardless of the types of consumers on the network, and both technical standards and decarbonisation will form part of conditions for continued authorisation. Ofgem will have powers to set specific notification requirements for authorisation and to perform some risk-based checks. The minimum technical standards will build on those required by the ADE-CIBSE Code of Practice (CP1) for heat network development and operation.

As heat networks can be very different, there will be minimum levels of regulation but different routes to achieving compliance, with an outcomes-based set of service standards that Ofgem will implement flexibly and proportionately depending on the size of the scheme.

Heat networks can also apply for a licence to become a statutory undertaker if they wish. This would give them rights and powers such as permitted development rights, rights to install equipment under the roadway, street works, easements and linear obstacle rights.

REGULATOR

The consultation proposes, as expected, that the regulator should be Ofgem. Ofgem brings experience of setting and enforcing consumer protection rules from regulating the energy market. In addition, it could use its role as gas and electricity regulator to ensure heat networks are considered as part of an integrated net zero energy system and will require lower set-up costs than a new organisation. Ofgem's experience also means it offers the quickest route to regulation.

COST OF REGULATION

There is a separate consultation on recovering the costs of heat networks regulation which closes on 16 February 2022. The heat supplier or heat network operator would pay an annual fee to cover regulatory costs, based on the number of heat customers they supply but with a possible de minimis threshold.

The consultation considers four proposals for how to recover this cost from consumers:

Option A: costs spread across heat network consumer bills only
Option B: costs spread across heat network and gas consumer bills (not electricity)
Option C: costs spread across heat network, gas and electricity consumer bills
Option D: government part-funding heat networks regulation to bring the cost per heat network consumer down to an affordable level.

Option A would add over £10 a year to heat consumer bills; Option C would only add an extra £1.30 to heat consumers and an extra 10p to electricity and gas bills per year. This is the preferred option.

Ofgem, as regulator, will have enforcement powers equivalent to those it has for electricity and gas, so the power to levy fines and take legal action for failure to comply with regulatory requirements, plus powers to investigate competition issues and refer investigations to the CMA if necessary. It will also be able to revoke the authorisation for a specific heat network if problems are specific to that scheme.

The Energy Ombudsman will take on the role of independent ombudsman service and deal with individual customer complaints. Citizens Advice will be the consumer advocacy body for heat networks in England and Wales. The Scottish Government will decide whether it wants Citizens Advice Scotland or another body to take on this role in Scotland. Given that a large share of the market is small communal networks, the roles of the Ombudsman and Citizens Advice will be crucial in identifying recurring non-compliance and consumer detriment across schemes.

Unlike electricity and gas suppliers, if a heat supplier ceases to operate, its customers may be left without heating or cooling. The consultation considered step-in arrangements for if a heat supplier is insolvent or has significant and persistently poor performance/consumer experience. As there is such a diversity of network types, ownership and commercial set-ups, multiple step-in approaches may be needed. The Government plans to introduce broad powers in legislation that allow for a range of solutions to be developed through authorisation conditions. The sorts of things being considered are contingency plans, a requirement to hold funds in reserve, a supplier of last resort model and appointing an administrator, depending on the circumstances. BEIS will continue to work with stakeholders to develop the detail to be set out in secondary legislation and authorisation conditions.

The proposals on this are as set out in the original consultation. All domestic customers and micro-businesses will be protected by regulation. The Government is also considering whether SMEs should have the option to be protected, but not large businesses as they can negotiate their own prices and terms of service with their heat supplier. There is no de minimis threshold so all sizes of networks are caught by the consumer protection requirements.

The consultation asked whether there should be a maximum carbon emission standard in future, which larger heat networks would have to meet before they are authorised. It also contemplated amending the Environmental Permitting Regulations to ensure that waste-heat sources connect to heat networks where it is feasible and cost-effective to do so.

The responses showed that wider industry supports some form of regulation to reduce the carbon emissions of heat networks over time, but they must be set so that they do not undermine investment in the sector. BEIS believe that regulation should start to impact the technology choice of heat networks in the early 2030s, but for some heat network zones, low carbon requirements will apply earlier.

It is high time that heat networks were regulated, to protect consumers and to give investors confidence that what they are investing in meets minimum standards. It is interesting to see that the UK Government has chosen the authorisation route for England, but that Scotland, where heat regulation is devolved, have implemented a full licensing regime under the Heat Networks (Scotland) Act. We will see which regime investors prefer as time goes on.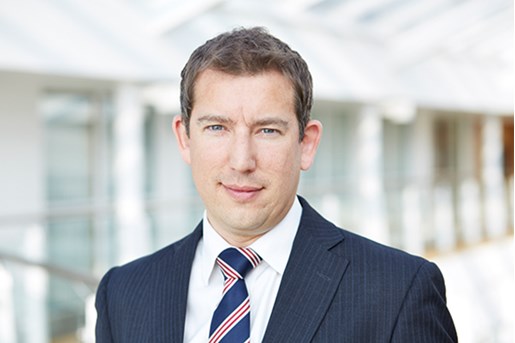 Paul Dight
Partner, Energy and Utilities United Kingdom
View profile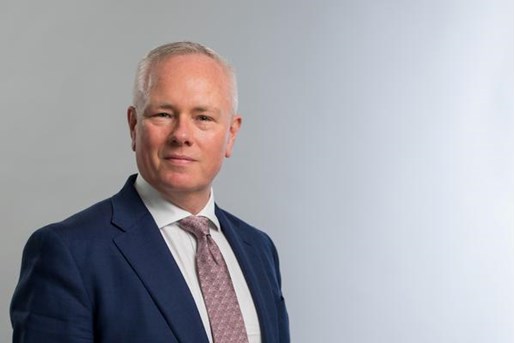 Richard Goodfellow
Head of IPE and Co-head of Energy and Utilities
United Kingdom
View profile