BEIS CONSULTS ON REGULATING HEAT NETWORKS
---
Heating is the single biggest reason we consume energy in the UK and is responsible for over a third of the UK's greenhouse gas emissions. According to the Committee on Climate Change, around 18% of UK heat will need to come from heat networks if the UK is to meet its net zero carbon emissions commitment by 2050. At the moment there are around 2000 district heat networks (supplying multiple buildings or sites) in the UK and around 12,000 communal heat networks (supplying a number of units in a single building), but this only amounts to around 2% of total UK heat demand. The Government estimates that up to £16 billion of capital investment in heat networks could be needed over the next few years to meet the net zero target.
The problem is that the market for heat networks is still in relatively early stages compared with other utilities. In particular, unlike gas and electricity, heat networks are not regulated, which can deter developers and investors. The UK Competition and Markets Authority (CMA) carried out a market study of heat networks in 2018 and recommended that they be regulated. The Heat Networks: building a market framework consultation published on 6 February sets out the Government's proposals for a market framework for heat networks, covering not only regulation but also ways to encourage further investment.
The Government has been supporting investment in heat networks through its Heat Networks Delivery Unit (HDNU) and Heat Networks Investment Project (HNIP) – and the latest successful HNIP projects were announced alongside the launch of this consultation. The Government wants to build on the success of HNIP by establishing a long term market framework to support market growth. In particular the Government wants to:

Reduce developer burden – by producing standardised documents
Increase understanding of costs and potential returns – developing a Heat Data Strategy to build evidence of heat consumption, which will help with heat network design
Address connection risk – the risk that there may not be enough customers to connect with a heat network so that the developer gets their expected return on investment. The Government has considered both a regulated asset base approach and demand assurance model but concluded that neither of these would work and instead a local approach is needed
Strengthen local approaches – local authorities have a key role here in terms of using public buildings as anchor loads, designating heat network zones and using planning requirements to encourage or enforce connection (see Decentralised energy schemes – what's all the fuss about?)

The consultation proposes, as expected, that the regulator should be Ofgem. Regulation would apply to "heat networks" and here the Government is proposing a wider definition of heat network than that covered by the Heat Networks (Metering and Billing) Regulations, to also include ambient temperature networks, which are likely to include decentralised generation and storage.

The entity subject to regulation would be the heat supplier or heat network operator and regulation would apply from the point the heat network became operational. Existing heat networks would also be caught.

The consultation mulls over several regulatory models but prefers a general authorisation approach with option to apply for a licence for rights and powers. This means that all heat networks would be covered by a general authorisation to operate. The heat supplier or network operator would need to notify Ofgem when the scheme is operational and will be authorised to operate that scheme provided certain conditions are met. They would have to pay an annual fee according to the size of the scheme and reporting requirements would be aligned to those in the Heat Networks (Metering and Billing) Regulations to avoid duplication.

The conditions the scheme will need to meet in order to be authorised are: prescribed minimum technical standards (new schemes only, with transitional arrangements for existing schemes); and, for schemes with domestic customers, consumer protection requirements (see below for further details). Heat networks would need to be certified as compliant with the relevant standards through an accredited certification scheme.

The consultation also proposes an optional licence available to any heat network company that requires it. The licence would grant rights and powers akin to those of statutory undertakers, such as permitted development rights, rights to install equipment under the roadway, street works, easements and linear obstacle rights. The licensee does not need to be the same person as the person authorised to operate the heat network. That means that developers can apply for a licence, and that licence attaches to the developer not each individual scheme, so that one licence covers all schemes that the developer is involved in.

The consultation proposes that Ofgem should have the same enforcement powers for heat networks as for the electricity and gas markets, so the power to levy fines and take legal action for failure to comply with regulatory requirements, plus powers to investigate competition issues and refer investigations to the CMA if necessary. The Energy Ombudsman will deal with individual customer complaints: their remit already covers Heat Trust members.

Unlike electricity and gas suppliers, if a heat supplier ceases to operate, its customers may be left without heating or cooling. The consultation considers step-in arrangements for if a heat supplier is insolvent or has significant and persistently poor performance/consumer experience. The sorts of things being considered are contingency plans, a requirement to hold funds in reserve, a supplier of last resort model and appointing an administrator, depending on the circumstances.

Building on the CMA's market study, the Government has identified three core strands for consumer protection: transparency of information about the heat network; fair and accurate pricing; and quality of service.

Transparency

This includes information provided before a consumer rents or buys a property. The consultation proposes that information about the heat network should be made available online so prospective purchasers/lessees can be fully informed in advance. The minimum information should include:

the age and type of heat network system (including whether it is low carbon)
the contractual arrangements in place
a summary of terms of service: and
price information, including estimates of annual costs.

During residency, the regulatory framework will give Ofgem power to require the provision of heat supply agreements and billing information. This may involve amending the Heat Network (Metering and Billing) Regulations – again.

Pricing

The consultation proposes that Ofgem will have power to mandate and enforce suppliers to publicly disclose their fixed charges, tariffs and unit rates and give clear explanations of how prices are set, but that this should be for consumers only, not for larger non-domestic customers who have more bargaining power. The idea is that consumers can compare prices of different schemes, which will encourage suppliers to self-regulate. Ofgem will have power to investigate prices which seem disproportionate. The Government does not propose to introduce a price cap or price regulation at this point in time.

Quality of service

Given that the heat network market is small and diverse, the consultation proposes outcome based standards, allowing suppliers to tailor their solutions to the specific needs of their customers and businesses, drawing on the Heat Trust standards.

The Decarbonisation section of the consultation feels like an afterthought and the proposals do not seem very developed. This jars with the introduction to the consultation which places great emphasis on the role heat networks can play in decarbonising heat and meeting the net zero 2050 target. The Government seems to think that the Future Homes Standard, which is due to come into force from 2025, will encourage low-carbon heat networks for new properties, but over 90% of existing UK heat networks are gas fired and the Government acknowledges that one of the major reasons why heat networks do not install low-carbon technologies at the moment is because of the up-front capital cost.

The consultation asks whether there should be a maximum carbon emission standard in future, which larger heat networks would have to meet before they are authorised. It also contemplates amending the Environmental Permitting Regulations to ensure that waste-heat sources connect to heat networks where it is feasible and cost-effective to do so. This does not however address the problem of most heat networks still running off natural gas.

There were encouraging announcements in the Budget around decarbonising heat, including a new £270 million Green Heat Networks Scheme that will enable new and existing heat networks to be (or become) low carbon and connect to waste heat, so this is clearly an area where Government policy is still developing.

Heat policy is devolved to the Scottish Parliament but consumer protection is not. The consumer protection provisions therefore apply to Scotland too, but as for the rest, Scotland has gone further than England and Wales and published its own Heat Networks Bill. We will report on this separately, including on how it compares and contrasts with the proposals in this consultation, but it is worth noting that Scotland has chosen to go down the full licensing route, with the licensing authority initially being the Scottish Ministers but may be transferred to Ofgem at a later date.
Comment
This consultation has been a long time in the making and its proposals are broadly what we expected. The regulation is more light-touch than that for gas and electricity, but this reflects the stage of and variation in the market and seems sensible at this stage; there is potential for it to be tightened up once the market is more mature.
The measures to encourage investment are welcome but whether they go far enough, particularly in encouraging investment in low carbon heat technologies, remains to be seen.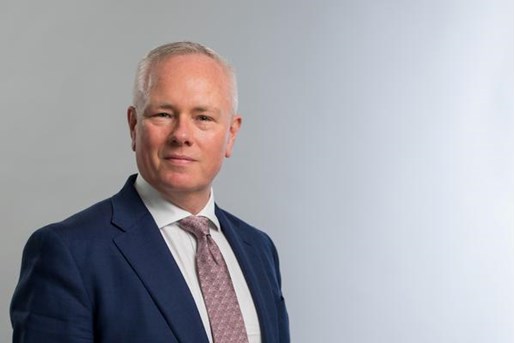 Richard Goodfellow
Partner, Head of Infrastructure, Projects & Energy Group
United Kingdom
View profile