Significant and wide-ranging changes to the Immigration Rules were announced on 15 March 2022, including the introduction of new immigration routes.
---
INTRODUCTION OF GLOBAL BUSINESS MOBILITY ROUTES
Details of five new Global Business Mobility routes have been announced and guidance has been published (here), including the replacement of the frequently used Intra-Company Transfer route. These new routes which came into effect on 11 April 2022 are designed to consolidate existing immigration routes for businesses seeking to establish a presence in or transfer staff to the UK. Each of the five Global Business Mobility routes will require sponsorship, meaning that the applicant's employer must hold a sponsor licence.
The five new Global Business Mobility routes are:
1. Senior or Specialist Worker – Replacing the Intra-Company Transfer route, this route is designed for workers who are being assigned to a UK business linked to their employer overseas. The requirements are similar to the Intra-Company Transfer route, save that the general salary requirement has increased from £41,500 to £42,400 and there appears to be an increased focus on senior managers or specialist workers. All Intra-Company Transfer sponsor licences have been converted to Global Business Mobility: Senior or Specialist Worker licences.
2. Graduate Trainee - Replacing the Intra-Company Graduate Trainee route, this route is designed for workers who are required to complete a work placement in the UK as part of a graduate training course leading to a senior management or specialist position. Companies who are sponsoring graduate trainees under the Intra-Company Graduate Trainee route will automatically have their Intra-Company Transfer sponsor licence converted to a Global Business Mobility: Graduate Trainee sponsor licence.
3. UK Expansion Worker – Replacing the Sole Representative of an Overseas Business provisions, this route is for temporary assignments of senior managers or specialist employees of businesses which have not yet begun trading in the UK and are being assigned to the UK to undertake work related to the business' expansion in the UK.
4. Service Supplier – Replacing the service supplier provisions in the Temporary Work - International Agreement route, this route is for contractual service suppliers employed by an overseas service provider and for self-employed independent professionals based overseas who are required to undertake an assignment in the UK to provide services covered by one of the UK's international trade agreements.
5. Secondment Worker – A brand-new immigration route, the Secondment Worker route is applicable in scenarios where the worker is being seconded to the UK as part of a high value contract or an investment by their employer overseas.
All of the new routes are temporary routes which do not lead to settlement. Each of the new routes does allow dependant partners and children to apply to come to the UK.
NEW SCALE-UP ROUTE
The Scale-up route due to open on 22 August 2022 is a new route to settlement for individuals recruited by fast-growing scale-up businesses. This is a sponsored route and there are additional requirements on the sponsor to qualify as a "Scale-up Sponsor", including requirements to demonstrate annualised growth of at least 20% for the prior 3-year period and to have a minimum of ten employees.
Although the Scale-up route has similarities to the Skilled Worker route, there are some key differences. For example, there is no requirement for the sponsor to pay the Immigration Skills Charge, the minimum salary requirements are higher, and the length of grant is limited to an initial two years for individuals new to the Scale-up route.
NEW HIGH POTENTIAL INDIVIDUAL (HPI) ROUTE
The new HPI route will provide graduates of top global universities with a 2-year work visa (3 years for applicants with a PhD) without a requirement for sponsorship. The HPI route due to open on 30 May 2022 will therefore provide a high degree of accessibility and flexibility to qualifying individuals, who may be new entrants to the UK labour market.
OTHER CHANGES
Other changes to the Immigration Rules include:
Expansion of the Seasonal Worker route to include roles in ornamental horticulture.
Expansion of the qualifying list of prizes for the Global Talent visa.
Reforms to streamline and clarify the Settlement Family Life and Private Life routes.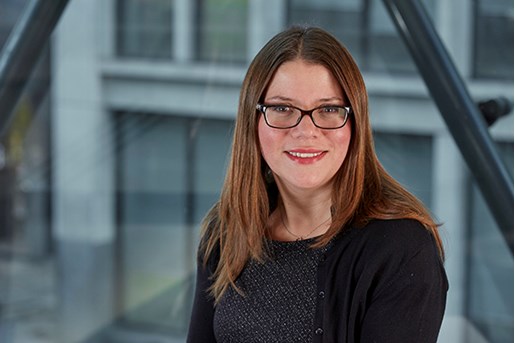 Sarah Harrop
Partner, Employment & Immigration London
View profile