Sir Peter Hendy has published his Union Connectivity Review Interim Report. Its key recommendation is a new pan-UK Strategic Transport Network to replace the EU Trans-European Transport Network now that the UK is no longer in the EU.
---
BACKGROUND
In June 2020 the Government asked Sir Peter Hendy to carry out a detailed review of the road, rail, sea and air links between Scotland, Wales, Northern Ireland and England. This was to see how improving those links could support economic growth and quality of life across the whole of the UK. He was to look at the likely current and future demand for transport links, the environmental impact of policy options, and how to recover from the COVID-19 pandemic. The final review will then make recommendations on how best to improve transport connectivity in the long term, coming up with a list of strategic transport projects and suggesting how to deliver them and in what order.
On 10 March 2021, Hendy published his Interim Report and here are the key points.
UK STRATEGIC TRANSPORT NETWORK AND THE DEVOLUTION DILEMMA
According to the Prime Minister, devolution has been great for local transport but not so great for connectivity between the four UK nations. Boris Johnson in his article on the Interim Review claimed that due to a "devolve and forget approach", "the sinews of pan-UK transport have atrophied". Hendy is a bit more circumspect, pointing out that competing priorities and complex funding has led to a lack of attention to connectivity between the four nations.
The recommended solution to this is to have a UK-wide Strategic Transport Network, as well as each nation having its own transport strategy. It is intended to complement not replace existing strategic networks and operational responsibilities, such as Transport Scotland and Highways England each operating their own trunk roads. Will it take lessons from the Williams/Shapps Rail Review and create a new body with an overall "guiding mind"? We will have to wait and see.
North of the border, there is a different view. The Scottish Government see the Union Connectivity Review as undermining the devolution settlement, as transport infrastructure in Scotland is a devolved matter. The Review was established by the Westminster Government without any discussion and consultation with Scotland, Wales and Northern Ireland according to Michael Matheson, the Scottish Government's Transport Secretary. At a time when the devolution settlement is already under strain, the Union Connectivity Review runs the risk of damaging rather than improving connections between the nations.
THE CARBON CONTRADICTION
The Interim Review quotes some sobering facts and figures about transport's contribution to carbon emissions:
Transport contributes 28% of all UK domestic greenhouse gas emissions which is a larger contribution than any other sector
Road transport makes up 91% of these; cars are 55%
Rail only makes up 1.4% of emissions but 10% of passenger miles travelled and it is the most environmentally friendly way of moving freight
Greenhouse gas emissions from domestic shipping reduced by 30% between 1990 and 2018
Aviation is one of the least environmentally friendly modes of transport, but because the volumes are relatively small, greenhouse gas emissions from domestic flights make up less than 1% of total domestic transport emissions.
This is a complex backdrop to some of the recommendations including a review of Air Passenger Duty on domestic flights and road improvement schemes like the A1 north of Newcastle, the A75 from Cairnryan to M6 and the M4 corridor as schemes that are likely to be prioritised.
However, the Interim Report recognises that "there is a trade-off between investment to improve our road network for freight and people's everyday journeys, and the desire to reduce private vehicle usage and increase the amount of journeys by freight and passengers by rail"..
We have produced a series of short videos and interviews on the Countdown to Carbon Zero in transport if you want to know more on this important topic.
CURRENT CONNECTIONS
The Interim Report looks at the current road, rail, maritime and air connections between the nations and some options for improvement. There are some interesting statistics. Did you know?
Grimsby & Immingham and the London area ports handle the most annual tonnage
East Midlands Airport is by far the largest in the UK for dedicated domestic air freight
27% of all trips on the M6 into/from Scotland are freight
It's clear that London is not the epicentre and there are significant inter-regional corridors: the East Midlands Airport statistic is particularly striking given the uncertainty in relation to the scope of Phase 2b of HS2 pending publication of the Integrated Rail Plan for the North and Midlands which we await with interest.
LEVELLING UP
Recently there has been a real shift in how transport projects are assessed. We now have a revised Green Book methodology that looks beyond a simple cost-benefit analysis to consider the strategic case for any transport investment. The Interim Review has started an economic assessment of the UK to see where the most deprived areas are, and whether improving transport links to those areas will bring economic benefits. It is developing a set of objective criteria to assess strategic transport projects against:
a. Does it play a significant role in connecting people and / or goods across the United Kingdom?
b. Will this improve quality of life?
c. Will this protect the environment and reduce the environmental impact of the transport network?
d. Will this support the economy?
This is encouraging and Hendy will continue to engage with stakeholders to develop the criteria further, ready to apply them to strategic transport projects that the final review will recommend to take forward.
BORIS'S BURROW
Finally a brief note on "Boris's Burrow": the possibility of a tunnel (or bridge) linking Scotland and Northern Ireland. Hendy was asked to consider this but has neatly side-stepped this by asking Professors Doug Oakervee and Gordon Masterton to look at this as a discrete piece of work, considering whether it is feasible, an outline cost and a timetable. We're not holding our breath on this one!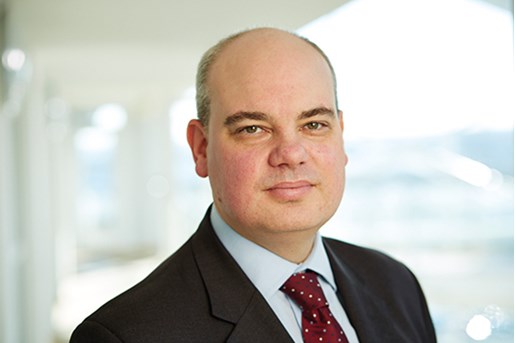 Paul Hirst
Partner, Infrastructure Projects and Co-head of Transport
United Kingdom
View profile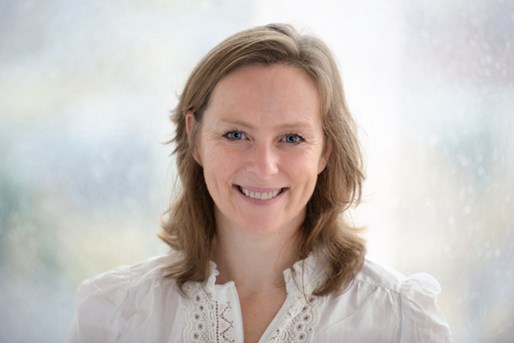 Suzanne Moir
Partner, Infrastructure, Projects and Energy
Edinburgh
View profile