There are a number of drivers that will determine the direction and influence the rate of change in the Living Sector. We chose a number of guests who are actively engaged in the Sector to think about what are the main drivers of change, with a view to better informing the market as a whole about them.
---
WILL ROBSON (MSCI) - MARKET UPDATE:
The UK has a lower exposure to residential, with 8% in comparison to the Netherlands with 59% and Switzerland with 47%.
In the US, it is more representative of a similar kind of economy but with a developed and diversified real estate investment market. The residential exposure tends to be between 25% and 30%.
Traditionally we consider the main UK asset groups to be retail, office and industrial of which residential has made up an increasing share, but in the US the multi-family sector (which were including senior living and student accommodation) is now considered an established fourth major group.
In the UK over the period, 2005-2019 residential outperformed other asset classes by 2.5% per annum, whereas in the US residential underperformed by about a percentage point
In general, most countries are getting a lower income return but generally strong capital growth.
Up to 2015, there were particularly strong returns in senior living, probably because there were more development and transaction returns driving the higher return.
By 2019, the UK institutional exposure rose to about 8% which globally seems quite low.
Historically - insurance firms and other institutional investors didn't seem to want to get too far into residential for a couple of reasons:

There was a view that the ultimate clients are those institutions that had a lot of residential exposure during their own homeownership;
The perceived reputational risk of managing individuals and potentially having to remove individuals from homes because of a lack of rent payments.

Nowadays, the reputational story around residential is more positive. The problems around housing shortages and affordability are leading a lot of people to dive into residential as part of a social ESG story.
RACHEL ORTON - SENIOR LIVING OVERVIEW:
Currently, the traditional Build to Rent market, which has been very active, has plateaued somewhat but interest in senior living schemes remains high and for understandable reasons, it is continuing to be an extremely investible sector.
There is a distinct increasing divergence between the predominantly "healthcare" part of the market, (the care homes, which have been hit hard by Covid), and the retirement villages market, which has proven very resilient and are proving very popular.
Three main trends that we are seeing:

The repurposing of retail and leisure parks whereby there might be only one or two units that are still operational because a number of the former retailers are no longer viable. These are then demolished and being repurposed into senior living developments;
A move towards mixed tenure on the same site – part traditional build to sell units which incorporate deferred management charges and part build to rent;
The fact the senior living sector is embracing technology in the schemes much faster than people expect but this does come at a cost.

The Government's proposed leasehold reforms and the abolition of ground rents have received a mixed reaction. A number of operators were already looking to move away from ground rents but some of the operators are very concerned about the abolition of this income stream.
"WHEN THE SITES COME ACROSS MY DESK THE THREE CHARACTERISTICS I ALWAYS LOOK FOR IS WALKING DISTANCE FROM A CITY OR TOWN CENTRE, A WAITROSE AND A GASTRO PUB OR A GOLF CLUB."
Car clubs or electric vehicle charging points are being included on senior developments so proximity is becoming less of an issue and new developments are gradually moving out
---
The topics below are key themes derived from the round table.
Has shown to be great in theory for practical, social and community reasons.
However, it is a real challenge for the operators, there is a lot of modelling that is going on in the background attempting to understand how you actually make it work. It's currently being tested as a loss leader.
"IT IS CURRENTLY VIEWED AS A TRY BEFORE YOU BUY FOR THOSE PEOPLE WHO ARE NOT QUITE READY TO MOVE INTO A RETIREMENT PROPERTY AND SO IT IS BEING USED AS A LONG TERM TRY BEFORE THEY EXPECT THE PEOPLE TO ACTUALLY BUY ONE OF THE UNITS."
The resistance amongst the people who have already bought has not been tested but there is an anticipation that some of those will be quite resistant to having rental elements not least because of the resident higher turnover.
Owners want stability and assurance that they are all buying into all the services. They are paying a heavy service charge and a deferred management charge. The rental will share the service charge but not the deferred management charges.

Many businesses have decided to move premises for a smaller footprint.
"I WILL BE GOING INTO THE OFFICE ONCE OR TWICE A FORTNIGHT WHEN NORMALITY RETURNS BUT EVEN THEN I SUSPECT IT'S GOING TO BE JUNE BEFORE THAT REALLY STARTS TO TAKE HOLD."
"MOST OF OUR STAFF WANT TO BE IN THE OFFICE NOT AT HOME AND I THINK IT DEPENDS IF YOU ARE IN A FAMILY OR A SINGLE PERSON."
In our ambition to create a zero-carbon future, less commuting to city centres has to be positive.
From the institutional owner/operators point of view, it's clear that the period during lockdown has been pretty successful from rent collection. The big issue seems to be outside space and going forward design will change to meet Covid related issues.
"PEOPLE HAVE QUITE SHORT MEMORIES, THERE NEEDS TO BE A NUANCED MOVE TOWARDS, DELIVERING BUILDINGS THAT CATER FOR WHATEVER THE NEW NORMAL MIGHT LOOK LIKE."
"BUSINESS GENERATION, I THINK IS VERY CHALLENGING WITHOUT FACE TO FACE MEETINGS."
"FOR MY JUNIOR STAFF, IT'S A NIGHTMARE. THEY'RE IN SMALL FLAT SHARES. WE ALSO HAVE INTERNS WHO CAME ON VERY LOW INCOMES FOR THE EXPERIENCE."
It is going to change how space is repurposed and how flexible some space becomes and occupiers are going to demand more from landlords; that's obviously clear across all sectors, whether it's hospitality or residential.
Design flexibility is the key - cluster flats were a perfection solution to COVID but is this a long term solution?
There will be huge unemployment going forward.
"I THINK PEOPLE ARE GOING TO REMEMBER THE FACT THAT THE COVID DEATHS IN THE CARE HOMES HAVE BEEN HORRENDOUS AND THEY WILL WANT MUCH MORE TO BE IN CONTROL OF THEIR OWN DESTINY WHICH IS WHAT THEY ARE IN A SENIOR LIVING SORT OF ACCOMMODATION."
"WHAT COVID HAS DONE IS INCREASED THE DEMAND FOR DECENT QUALITY AFFORDABLE SENIOR LIVING TO THE DETRIMENT OF CARE HOMES."

Urbanisation has been a thing that people have been talking about for some time and, it's not just the UK. Other global cities are still seeing trends of urbanisation.
The perception of urban decay is much higher in the UK than perhaps other countries that have handled the pandemic in arguably a better way than our government may have managed to.
"I THINK CITIES WILL HAVE A LIFE; THEY WILL JUST BE REPURPOSED."
The younger generation does want to be within a city centre, with amenity around them and landlords are just going to have to be more creative about how they position real estate for funders who have got to be comfortable on how it is underwritten.
"OPERATIONAL INCOME IS NOW THE ONLY WAY YOU CAN REALLY UNDERWRITE RESIDENTIAL AND OTHER USE CLASSES; YOU CAN'T REALLY UNDERWRITE MOST USE CLASSES FROM A LEASE PERSPECTIVE ANYMORE; I THINK IT'S JUST DEAD."
"THERE IS A HOME FOR COMMUNITY HUBS, LIKE SINGLE FAMILY HOUSING, BUT I THINK FROM A DEPLOYMENT PERCENTAGE PERSPECTIVE, IT'S GOING TO BE SMALLER, JUST BECAUSE VALUES AND INVESTMENT VOLUMES IN CITIES ARE MUCH, MUCH, MUCH BIGGER THAN THEY ARE IN COMMUNITY HUBS."
Individuals are now willing to pay more for 2 and 3 beds, which give them the opportunity to have space to work in at home. This isn't necessarily a change in location from city to rural, but more looking at the product and its design and perhaps the unit mix.
"URBANISATION IS IMPORTANT BECAUSE IT IS WHERE THE JOBS WILL BE, THERE WILL NEED TO BE IN CITIES BECAUSE THEY'RE THE MOST CONNECTED PLACES. THERE'S GOING TO BE HUGE YOUTH UNEMPLOYMENT; THEY'RE GOING TO BE LOOKING FOR JOBS AND WHEN THEY GET ONE, THEY'RE PROBABLY GOING TO WANT TO LEARN AS MUCH AS THEY CAN AND THEY'RE PROBABLY GOING TO WANT TO PUT IN SOME FACE TIME AND ALSO THEY'LL PROBABLY STILL LIKE TO HAVE SEX AND HAVE FUN AND I THINK THAT WILL HAPPEN IN THE CITIES, AND PROBABLY NOT IN THE COUNTRYSIDE."
"THE FOMO EFFECT OF NOT WANTING TO MISS OUT ON THE ACTION IN THE CITY WILL DRIVE PEOPLE BACK."
"I DON'T THINK THE OFFICE IS DEAD I THINK IF YOU ARE A GRADUATE YOU ARE PROBABLY GOING TO WANT TO BE IN THE OFFICE PROBABLY 5 DAYS A WEEK FOR THE COLLABORATION."
People need to be together to collaborate. We saw this informing the Google office strategy with their investment in Kings Cross.

With record house prices, we will likely see a lot of young people that cannot afford the deposit to buy a house, that wealth inequality has been exacerbated through these forced lockdowns, so actually having the flexibility to be transient where your new job is, PRS works.
Co-living, to a degree affordable build to rent, is a good entry point for people stepping into, who are used to a professional run building, with a good sense of community, wanting to move into a similar type of product, the additional cost of a build to rent scheme.
Optimistic that there will continue to be a trend of students coming from other parts of the world to the UK to study, for example, China, there are only 2 universities that are world-class standard which caters to the sort of sub-2% of the graduate intake. They need to go somewhere.
"I THINK YOU WILL GET PROBABLY A DIVERSION WHERE YOU WILL SEE SOME OF THE UNIVERSITIES, POTENTIALLY TOWARDS THE BOTTOM END OF THE LEAGUE TABLES THAT AREN'T NECESSARILY SET TO SPECIALISTS OFFERING MORE BLENDED LEARNING."
Co-living is still very new. It definitely has a market. The people coming out of that co-living and studio 1 bed, PRS is not going to be moving out to the country, but they are going to be looking perhaps at moving out to the edge of urban.
"CO-LIVING CAN BE COMBINED WITH STUDENT CAMPUSES, IT'S A GOOD PRODUCT FOR POST-GRADS, YOUR LECTURERS, YOUR VISITING ACADEMICS, THAT SORT OF COHORT."

"THERE IS NO MOTIVATION OR INCENTIVISATION FOR YOU TO INCREASE THE ENERGY EFFICIENCY OR THE ZERO CARBON ELEMENTS OF THE BUILDING BECAUSE YOU ARE NOT GOING TO GET PAID FOR IT."
However, a developer operator can reclaim some of the savings on energy costs.
"MOST OF THE DISCUSSION IS ALL AROUND THE ENVIRONMENTAL BIT AND IT'S QUITE EXHAUSTIVE, WE KNOW THE CONSTRUCTION INDUSTRY CAN'T GET THEIR OWN CONSTRUCTION YET, BUT THE OPERATIONAL MANAGEMENT OF IT CAN GET THERE."
The pressure is going to come from above and through building and planning requirements. Short term this is going to be the main driver. But also through things like TCFD from the asset owners to have a view across all their assets, all portfolios, equities, real estate, trying to understand the investment risk.
The regulation and price pressure does lead to modern methods of construction, it also leads you to a greater element of timber in a building and also in terms of the technology that is coming forward in terms of carbon absorption.
Retrofitting the housing stock is a massive issue for all housing associations. Their balance sheets are going to have to absorb a huge amount of capital costs, so they can't, at the moment, deliver on affordable and new housing.
"IF YOU'RE FUNDING HOUSING FOR LONG TERM INVESTMENT, YOU'VE GOT TO CONSIDER, IS THIS BUILDING GOING TO BE ROBUST IN 2050?"
Planners are hindering the industry in achieving its sustainable targets, most planners are advising developers to connect to a district heating system. Those district heating systems are being driven by gas and therefore are not meeting the new requirements of Part L of the Building Regulations.
Investors spent a lot of time and effort building climate models trying to quantify that investment risk. This is done by assessing the portfolio, what your carbon efficiency is, your energy output and the carbon emissions and model what that's going to look like going forwards with carbon prices and what your exposure might be.
"FROM AN INVESTMENT COMMITTEE PERSPECTIVE, I THINK ALL OF OUR DECISIONS ARE GOING TO BE GROUNDED IN SUSTAINABILITY, EVEN IF THERE ISN'T A FUND SPECIFICALLY SET UP TO TARGET THAT."
"HOW MANY HOURS DO YOU SPEND TRYING TO COIN SOMETHING, TO MAKE IT SOUND GREENER TO GET IT THROUGH THE COMMITTEES? BECAUSE WE'RE SEEING A LOT OF THIS, AS 50% BULLSHIT AND 50% GENUINE."
"I DON'T THINK IT'S GOING TO BE A GREEN PREMIUM; IT'S PROBABLY GOING TO BE A BROWN DISCOUNT."
"COVID WAS A SORT OF A CHANGER, CLIMATE CHANGE IS A MASSIVE CHANGER, AND WE HAVE THE OPPORTUNITY TO LEAD IN THAT AREA AND START TO CHANGE PEOPLE'S PERCEPTION OF OUR INDUSTRY WHICH, AT THE MOMENT, SADLY, IS RIGHT AT THE BOTTOM OF THE PILE AND THAT'S A FACT."

No data - funding as an operational model, as opposed to traditional real estate bricks and mortar, was such a new concept it was a real challenge to get through credit. In terms of how we presented information and the lack of data etc. This is the challenge for senior and co-living.
Evolution of the single-family housing market will continue to accelerate, but it will continue to accelerate for different reasons, affordability, ongoing retrenchment across the buy to let sector and the fact that the average age of first-time buyers across the UK continues to rise and if the government, you know, depending on, you know, what the next iterations of, you know, help to buy look like, that will have an equally large impact on, you know, what the single-family housing sector will look like, but it'll be a huge sector, but it won't be linked to Covid.
There has been a move towards the core longer-term income streams as compression in the logistics and in the residential space, they are now seen as a very secure income stream long term.
There is market appetite for home loans and mezzanine funding generally across the living space.
"IT WON'T MOVE OUT TO THE COUNTRYSIDE BECAUSE OF COVID. PEOPLE WILL STILL LIVE IN FLATS, IF THEY WANT TO LIVE IN FLATS, THAT WON'T CHANGE."
Growth of generation rent; we've then had these becoming ever tighter with its pockets. Current generations are now looking at money purchase schemes for pensions, so where does the focus on an individual pay packet go, does it go on pension contributions, does it go on rent?
Gradual ownership - co-investment in property and individuals gradually take it over, so there is a process of building up wealth so that when you reach retirement, you're not in 100% rented. This is not just focussed on new build. The more they invest, the more aligned they are with the owner, it could be applied to new build in the future. www.wayhome.co.uk
"IT SEEMS TO US THAT IT'S A FINANCABILITY ISSUE, IT'S NOT AN AFFORDABILITY ISSUE."
"EVERYONE IS TELLING US TO FIND SHEDS AND BEDS."
"THE CHALLENGE WE'RE HAVING WITH THAT IS PLANNING ACTUALLY AT THE MOMENT…"
"WE ARE LOOKING MORE INTO SINGLE FAMILY HOUSING AND WE ARE LOOKING MORE INTO SMALLER SCHEMES RATHER THAN THE 500 UNITS PLUS"
"SINGLE DWELLING FAMILY HOUSING TO RENT IS A MARKET THAT, FROM AN INSTITUTIONAL PERSPECTIVE, IS GOING TO GROW BECAUSE THE BUY TO LET OWNERS ARE SELLING UP FOR TAX REASONS AND THERE IS A GAP. IT IS ALSO AN AWFUL LOT EASIER TO MANAGE, YOU DON'T MIND YOUR OCCUPIER ASKING TO BUY WHEREAS YOU DO MIND ASKING TO IN A 510 DEVELOPMENT AS IT DESTROYS THE INVESTMENT IN ONE FOUL SWOOP."
New income streams for the build to rent offering through the inclusion of small offices within the residential development that people could actually rent for a day or a couple of days if they have a meeting space.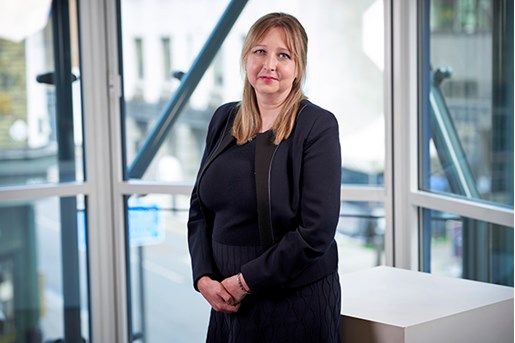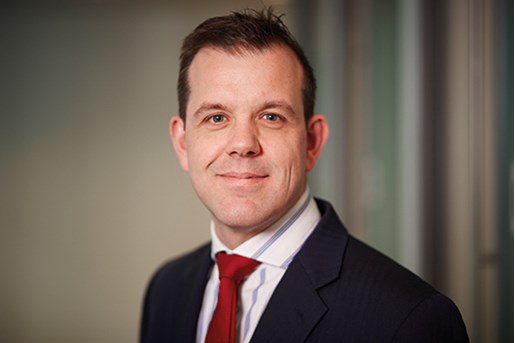 Andrew McVeigh
Partner, Head of London Construction and Co-Head of Real Estate Sector
London, UK
View profile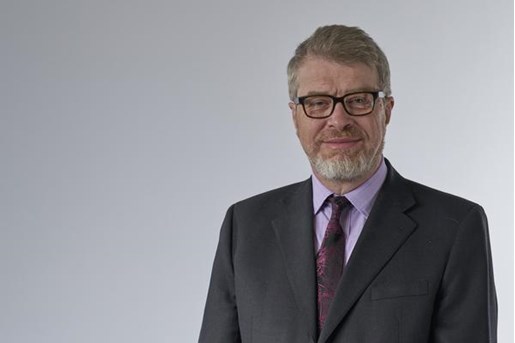 Peter Hardy
Co-head of Housing Sector
London, UK
View profile