Welcome to our August 2021 edition of up to date. Read on for a roundup of some of the latest news and developments in relation to employment.
---
The harassment is over: Employers will have a new duty to prevent sexual harassment in the workplace
As part of the plan to "build back better" when people return to offices and other workplaces, the Government has announced that it will introduce a new duty for employers to prevent sexual harassment and third-party harassment in the workplace (see the consultation here). The Government will also look closely at the possibility of extending time limits for claims under the Equality Act 2010 from 3 to 6 months.
Covid-19 Updated Workplace Safety Guidance
With the relaxing of lockdown measures on 19th July, the Government has updated its guidance for employers. The Government is no longer instructing people to work from home and expects a gradual return to work over the summer. As a result, the Government has updated its Working Safely Guidance as well as its Guidance on protecting people who are clinically extremely vulnerable and PHE's Vaccination Guide for Employers.
Compulsory Vaccination Of Care Home Staff
On 22 July 2021, following parliamentary approval, legislation was made which will require those working in care quality commission registered care homes in England to be fully vaccinated against Covid-19. The legislation is intended to make care homes safer, but poses fresh challenges for care sector providers and staff, as well as raising many questions. The change is going to be implemented through an amendment to the Health and Social Care Act 2008 (Regulated Activities) Regulations 2014. The new legislation will not come into force until 11 November 2021, to allow the care sector time to comply.
Immigration update: right to work checks from 1 July 2021
On 1 July 2021 the grace period for EEA nationals to make an application under the EU Settlement Scheme came to an end, and EEA nationals and their family members require immigration status in the UK, in the same way as any other foreign national. Updated Home Office guidance about right to work processes also came into effect.
In Brief: Deliveroo Riders Not Workers For Tu Recognition Rights
The Court of Appeal has ruled that Deliveroo riders are not workers for the purposes of European Human Rights law and are not able to seek compulsory trade union recognition. The Court ruled that the right to form and join trade unions under Art 11 of the European Convention on Human Rights is only applicable to those that have an "employment relationship". It was accepted that the Deliveroo riders had a genuine unfettered right to provide a substitute of their choice which prevented them being considered to be in personal service. As independent contractors there was no employment relationship and therefore no protection under Art 11.
Case: Burden of proof in discrimination claims
The Supreme Court has delivered a unanimous judgment, maintaining the status quo, that the initial burden of proof in discrimination claims is with the Claimant. The question of burden of proof arose from the different wording in the Equality Act 2010 which replaced previous discrimination legislation.
(Royal Mail Group Ltd v Efobi)
Case: Childcare Disparity
In discrimination claims on changes to working hours, tribunals must apply an established assumption of the "childcare disparity", recognising that women still have the primary responsibility for childcare and are less likely to be able to work certain hours.

(Dobson v North Cumbria Integrated Care NHS Foundation Trust (EAT))
Case: Religious Discrimination and Dress Codes
The ECJ has ruled that prohibiting workers from wearing any visible sign of political, philosophical or religious belief in the workplace is not direct discrimination, provided that the rule is applied in a general and undifferentiated way and could potentially be justified.
(IX v WABE eV; MH Müller Handels GmbH v MJ, CJEU)
Case: constructive dismissal and harassment
Constructive dismissal can constitute harassment under the Equality Act 2010. This case clarifies the law in this area and confirms that previous case law on this issue was incorrectly decided.
(Driscoll (née Cobbing) v V&P Global Ltd and anor (EAT))
Publications, events and podcasts
We were delighted to see so many of you attending our recent webinar on New Ways of Working: Challenges and Opportunities. For anyone who missed the session you can find a link to the recording here.
Michael Leftley was also a guest speaker on an Employment Law Alliance podcast on Remote Working and the Right to Disconnect which can be found here.
Michael also spoke to The i about how companies should get ahead of legislation and make home working more balanced. The article can be found here.
In an article first published by UK Finance in May 2021, Richard Yeomans and Sarah Thomas look at how firms should respond to a likely increase in whistleblowing complaints as staff begin to return to the office. Whistleblowing: prepare for a gale in 2021 can be found here.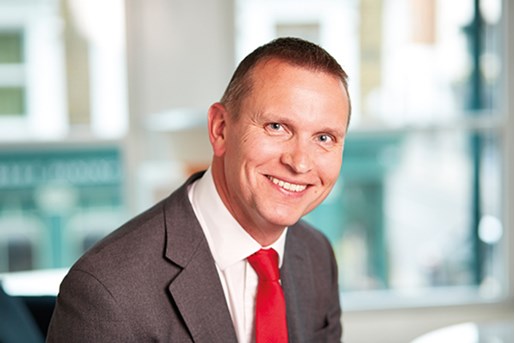 Michael Leftley
Partner, Head of Employment, Incentives & Immigration Group
London, UK
View profile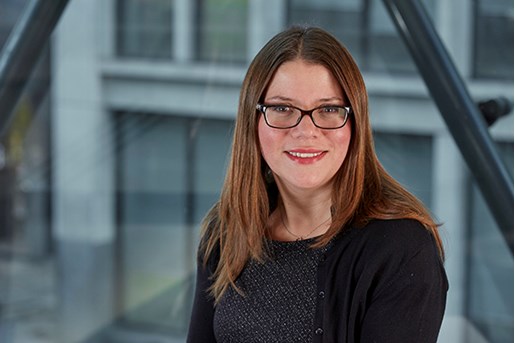 Sarah Harrop
Partner, Employment & Immigration London
View profile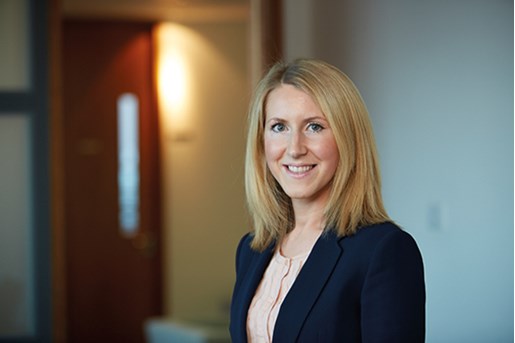 Helen Almond
Senior Knowledge Lawyer, Employment & Incentives
Manchester, UK
View profile