Read on for the latest news and updates in bribery and corruption; money laundering; health and safety and more...
---
Bribery and Corruption
SFO closes investigation into British American Tobacco
On 15 January, the Serious Fraud Office (SFO) announced that it has closed its investigation into British American Tobacco, its subsidiaries and associates. This marks the conclusion of the inquiry first announced by the SFO in August 2017.
SFO, 15 January 2021
Former senior executive at Petrofac pleads guilty to bribery offences
Former Global Head of Sales at Petrofac Limited, David Lufkin, has pleaded guilty to three counts of bribery in connection with the SFO's investigation into Petrofac Limited and its subsidiaries.
The charges concern allegations of corrupt payments and offers made to agents to influence the award of contracts to Petrofac in the United Arab Emirates between 2012 and 2018. The charges are in addition to eleven charges of bribery concerning activity in Iraq and Saudi Arabia that had previously been brought by the SFO and to which Mr Lufkin had already pleaded guilty.
Mr Lufkin's case will be committed for sentence in Southwark Crown Court on 11 February 2021. The SFO's Petrofac investigation is ongoing.
SFO, 14 January 2021
Money Laundering
Updated AML guidance published by LSAG for the legal sector
The Legal Sector Affinity Group (LSAG) has updated its guidance on anti-money laundering for the legal sector. The guidance supports legal professionals with their compliance with the Money Laundering, Terrorist Financing and Transfer of Funds (Information on the Payer) Regulations 2017 (as amended). The guidance has been amended after regulations implementing the EU's fifth Money Laundering Directive came into force in the UK on 10 January 2020, and is awaiting approval from HM Treasury.
Law Society, 20 January 2021
Hong Kong bank staff arrested in $810 million money laundering probe
Hong Kong police have arrested seven current and former bank staff in connection with a money laundering investigation concerning $810 million (HK$6.3 billion) of alleged criminal proceeds, according to a statement issued by the police on 20 January.
The arrests were part of a series of raids carried out by the police across apartments and business premises, with HK$7.8 million of cash seized in one apartment. The individuals are alleged to have assisted an international money laundering syndicate to launder criminal proceeds through a number of company accounts at local banks.
Bloomberg, 20 January 2021
Fraud
Indonesian cigarette paper supplier fined for fraud and sanctions offences
An Indonesian supplier of cigarette paper products, PT Bukit Muria Jaya (BMJ), has agreed to pay over $1.5 million and enter into a deferred prosecution agreement with the US Department of Justice for conspiring to commit bank fraud in relation to the shipment of products to North Korean customers.
BMJ admitted to selling products destined for North Korea, at a time when US sanctions prevented US banks from processing wire transfers on behalf of customers located in North Korea. BMJ agreed to accept payments from third parties that were otherwise unrelated to the transactions, and in doing so evaded US banks' sanctions monitoring and compliance systems. BMJ has also entered into a settlement agreement with the Treasury Department's Office of Foreign Assets Control (OFAC), agreeing to pay over $1 million for alleged violations of the North Korea Sanctions Regulations.
OFAC, 14 January 2021
DOJ, 17 January 2021
Cyber Crime
Ransom demanded by cyber criminals to unlock Sepa systems
Cyber criminals have demanded a ransom to unlock the systems of Scotland's environmental regulator, Sepa, following a cyber-attack on Christmas Eve. Around 1.2 GB of data is estimated to have been stolen, including staff information. Police Scotland and the National Cyber Security Centre are investigating the attack and are working closely with Sepa and the Scottish government.
BBC Scotland, 15 January 2021
Sanctions
US imposes more sanctions on Beijing over South China Sea
In the final week of the Trump Administration, outgoing Secretary of State Mike Pompeo announced that the US would be imposing visa restrictions against an unspecified number of Chinese government officials and their families. Secretary Pompeo pointed to China's continued activities in the South China Sea, in what the US sees as a breach of international laws. The Department of Commerce has also added the China National Offshore Oil Corporation (CNOOC), China's state-owned oil company, to its Entity List, increasing US export licensing restrictions on supplies to CNOOC.
US State Department, 14 January 2021
US applies first designations under Nord Stream 2 sanctions
The US has designated a Russian entity, KVT-RUS, and a vessel operated by it, The Fortuna, under section 232 of the Countering America's Adversaries Through Sanctions Act (CAATSA). The sanctions were imposed for "knowingly selling, leasing, or providing to the Russian Federation goods, services, technology, information, or support for the construction energy export pipelines". The sanctions primarily target the construction of the Nord Stream 2 gas pipeline across the Baltic Sea.
Several European companies have withdrawn their support from the project due to the threat of US sanctions being applied, despite the project being almost complete.
US Treasury Department, 19 January 2021
FCA Enforcement
FCA report published on efforts to address consumer harm in investment market
The FCA has published a report summarising the action taken by the regulator to address consumer harm in the investment market during the first ten months of 2020.
During the period, the FCA has opened over 1,500 supervisory cases involving investment scams or higher risk investments. Approximately 1,000 cases were closed in the same time frame, with 19% being referred to other parts of the FCA, including enforcement, or other agencies such as law enforcement agencies. The FCA has also pursued 47 enforcement investigations against unauthorised business during 2020, securing almost £6 million to be returned to customers and obtaining court orders for over £14 million to be returned to consumers. Fines to regulated firms totalled more than £80m over the course of 2019 and 2020.
FCA, 18 January 2021
Environmental
Joint Unit for Waste Crime celebrates first anniversary
The Joint Unit for Waste Crime has celebrated its first year of operation following its launch in January last year. Despite the challenges of the pandemic, the Unit, which brings together environmental regulators and law enforcement agencies to tackle serious waste crime, has grown in size, with the British Transport Police and the Northern Ireland Environment Agency joining the Unit in September. The Unit is currently leading over 20 operations in the UK in relation to waste crime and other criminal activities including firearms, drugs, vehicle theft and money laundering.
GOV.uk, 18 January 2021
Health and Safety
First aid training during coronavirus restrictions in place from 15 January 2021
The Health and Safety Executive (HSE) has released separate guidance notes for England, Scotland and Wales, in relation to the continuation of first aid training during the current coronavirus restrictions.
The government body for each jurisdiction has stipulated that the continuation of first aid training can take place, as long as certain requirements are met. For all jurisdictions, there is the requirement that all possible measures are taken to ensure that both training activities and environment are COVID-secure.
NUCO training guide, 1 January 2021
Employees complain about Covid-compliance in the workplace during lockdown
It is reported that between 6 and 14 January, the HSE received 2,945 complaints about workplace safety issues. As a result, the head of the UK's unions have called for ministers to crack down on employers "who break Covid safety rules".
The HSE said it had scaled up its work to check and support firms during the pandemic. No companies have been prosecuted and fined for breaking workplace coronavirus safety rules since the start of the latest national lockdown in England, yet it is confirmed that the HSE will continue to carry out spot checks and inspections for compliance with the coronavirus restrictions and measures. It is understood that the HSE has carried out more than 32,300 site visits during the pandemic so far.
BBC, 18 January 2021
HSE update on spot inspections in the transport and logistics sector
Since December, HSE has been working with local authorities to carry out spot inspections on businesses in the transport and logistics sector. This is to check businesses are continuing to manage the risk of COVID-19 during periods of high demand such as Christmas and during the sales.
HSE reports that most sites that were visited by inspectors were found to have COVID-secure measures in place and the inspectors picked up on good practice being demonstrated on many of their visits. Notably, from a COVID-secure perspective, provision for access to toilets, handwashing facilities, and rest areas was particularly good, with arrangements made for visiting drivers to safely access site facilities.
HSE bulletin, 20 January 2021
Company director sentenced after worker sustains serious crush injuries
The director of a construction company, SS Reforms Limited, has been sentenced after a sub-contractor suffered serious injuries when a stack of plasterboards fell on him at a construction site in Surrey.
Brighton Magistrates' Court heard that on 12 April 2019, sub-contractors were moving sheets of plasterboard weighing 32kg each from the ground floor to the second floor of a house undergoing refurbishment. As there was no staircase in place, they were stacking the plasterboard against an unsecured ladder and sliding them up to the floor above. During the process the plasterboards fell on the worker, fracturing his pelvis. An investigation by the HSE found there was no safe system of work in place and the workers were not being adequately supervised. The stairwell openings were not guarded and they were partially spanned with scaffold boards resting on insecure scaffold poles, creating a significant fall risk.
The sole director of SS Reforms Limited pleaded guilty to breaching Section 37 of the Health and Safety at Work Etc Act 1974. He was sentenced to 20 weeks in custody suspended for 12 months, fined £3,400 and ordered to pay costs of £600.
HSE, 16 January 2021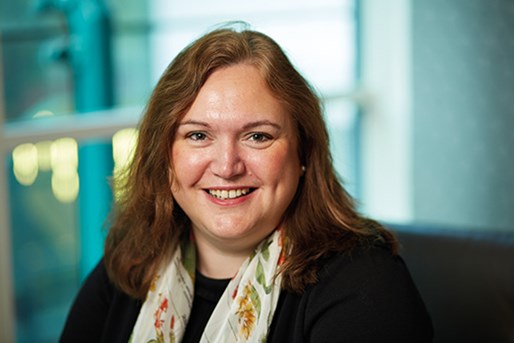 Nichola Peters
Partner, Head of Global Investigations/Inquiries
London
View profile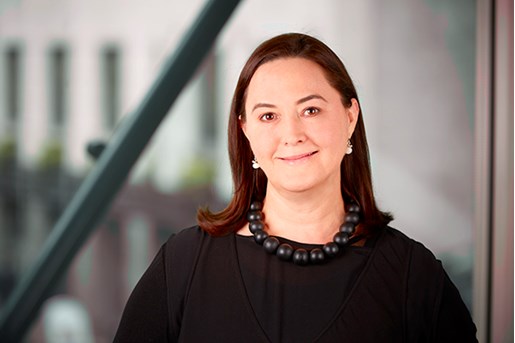 Michelle de Kluyver
Partner, Global Investigations
London, UK
View profile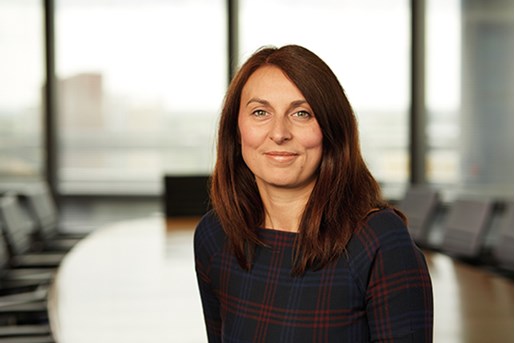 Erin Shoesmith
Partner, Health & Safety United Kingdom
View profile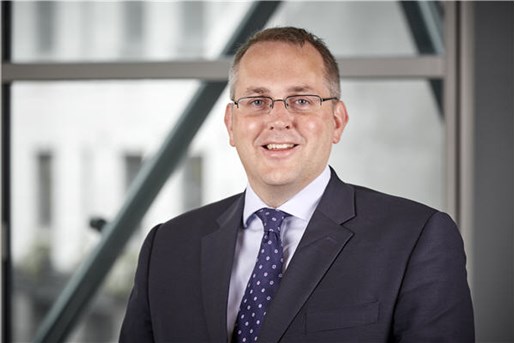 David Pygott
Partner, Global Investigations
London, UK
View profile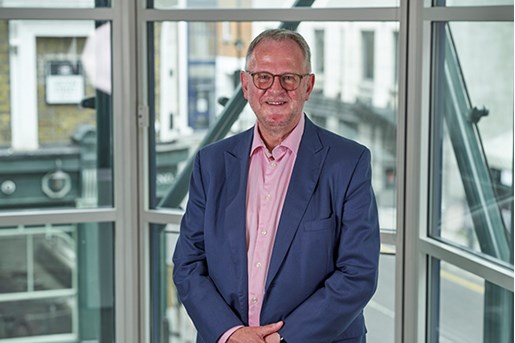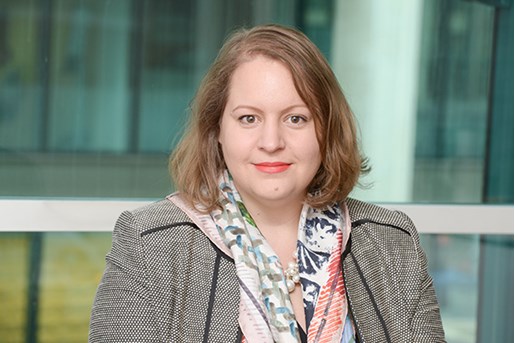 Sarah Thomas
Partner, Global Investigations
London
View profile