READ ON FOR THE LATEST NEWS AND UPDATES IN BRIBERY AND CORRUPTION; MONEY LAUNDERING; HEALTH AND SAFETY AND MORE...
---
Money Laundering
Swiss financial regulator reprimands former Julius Baer CEOs following money laundering inquiry
Switzerland's financial regulator, FINMA, has sent written reprimands to two former CEOs of private bank Julius Baer, Boris Collardi and Bernhard Hodler, after an inquiry into money laundering in Venezuela and corruption at FIFA. It was alleged that the bank had accepted a Venezuelan customer when their links to corruption were known and separately, that an Argentinian employee had assisted with payments from a sports marketing agency to FIFA officials. A reprimand falls short of the regulator's harshest sanction of banning an executive from working in the financial industry for up to five years. Collardi commented that he was pleased that the matter had been resolved and a spokesperson for Hodler reported that he had taken note of the reprimand.
Last year the bank entered into a deferred prosecution agreement with the US Department of Justice setting aside nearly $80 million to cover expected fines arising from the FIFA case.
Reuters, 21 January 2021
Two men sentenced for 10 years for running money laundering service
Two men have been handed a combined 10 year prison sentence for laundering millions of pounds on behalf of organised criminals. Metin Teke and Tamer Dalgic were charged in relation to multiple seizures of cash being transported out of the UK totalling £850,000. A further £5.6 million was also linked to the two men from evidence collected from their phones and book ledgers, in addition to £11,000, 66kg of rolling tobacco and over 70,000 cigarettes being discovered at Dalgic's address. Three lorry drivers used by both Teke and Dalgic also received a combined prison sentence of eight years and two months for their roles in attempting to transport the cash.
NCA, 28 January 2021
Fraud
FCA warns against 'clone firm' investment scams causing losses over £78m in 2020
The Financial Conduct Authority (FCA) has issued a warning about 'clone firm' investment scams where fraudsters set up fake firms which imitate genuine investment firms. Action Fraud reported that last year consumers reported losses of more than £78 million by such 'clone firm' scams. The FCA has highlighted that even experienced investors could be at risk with 77% of such investors admitting they did not know what a 'clone investment firm' was. Financial worries created by the COVID-19 pandemic may have made individuals more susceptible to such scams, with over 75% of consumers surveyed explaining that they would consider investing to improve their financial position.
The FCA warned that checking the Firm's Reference Number (FRN) was not enough as scammers often copy FRN numbers and encourage victims to check the FCA Register to prove their legitimacy. Investors should instead check the FCA's Warning list of firms and verify any telephone numbers and website addresses with those recorded on the FCA register.
FCA, 27 January 2021
Cyber Crime
NCA successful in international takedown of malware Emotet
Emotet, a malware that was used by cybercriminals to infiltrate thousands of companies and millions of computers worldwide, has been taken down in an international two-year operation involving the National Crime Agency (NCA) and law enforcement in Europe and North America. Disguised in emails often containing information on shipping notifications or COVID-19, the malware both infected computers and enabled other ransom-ware to take hold and was well known within the cyber community. Europol and Eurojust co-ordinated the operation with the NCA investigators leading the financial arm of the investigation which included tracking how the criminal network was funded, where that funding went and who was profiting from the network. The NCA also helped identify a further 700 criminal servers globally which have now been taken offline.
NCA, 27 January 2021
Sanctions
Calls for release of Myanmar leader amidst coup
Following the seizure of power in Myanmar by the army on Monday 1 February, the police have detained Aung San Suu Kyi, the leader of the country's elected government, and have filed charges including breaching import and export laws and possession of unlawful communication devices. Such charges are potentially significant as members of parliament are not permitted to have criminal offences.
The G7 countries have released a statement calling on the military to "immediately end the state of emergency, restore power to the democratically-elected government, to release all those unjustly detained and to respect human rights". The US has also made clear that it is ready to impose sanctions if power is not handed back to the government.
BBC, 3 February 2021
White House statement, 1 February 2021
US considers possible sanctions against Russia
Following on from the article reported in last week's update, the US Secretary of State, Antony Blinken has stated that he is "deeply disturbed by the violent crackdown" on Russian protesters. This includes the detention of more than 5,300 people who supported jailed opposition leader Alexei Navalny, a prominent critic of Vladimir Putin. Blinken stated that the US was reviewing possible responses to these actions to which the Kremlin responded saying they were ignoring these statements and warned against any imposition of sanctions.
Reuters, 1 February 2021
UK announces sanctions against Zimbabwean individuals for human rights violations
Four Zimbabwean security sector chiefs responsible for serious human rights violations have been designated under the UK's Zimbabwe sanctions regime. The sanctions include bans on travel to the UK, channelling money through UK banks and profiting from the UK economy. Following the UK's departure from the EU, the UK is now able to pursue independent sanction policies. Foreign Secretary Dominic Raab commented that the aims of the sanctions are to hold to account those responsible for the worst human rights violations against the people of Zimbabwe which have occurred since President Emmerson Mnangagwa took power in November 2017. The violations included a state-sponsored crackdown against protests last year that resulted in 17 deaths and post-election violence in 2018 in which six protestors lost their lives.
Foreign, Commonwealth & Development Office, 1 February 2021
FCA Enforcement
FCA secures interim restitution order against deposit takers
The FCA has secured an interim restitution order of nearly £700,000 against three individuals and two companies accused of accepting money for projects including forex-trading and crypto-assets without FCA authorisation. This is also known as unauthorised deposit taking. It was held that the five defendants were jointly and severally liable for repaying money to members of the public who invested in the projects. Proceedings against the two other defendants are still in progress, with freezing injunctions covering their assets of up to £1.3 million in place until proceedings are concluded. Mark Steward, Executive Director of Enforcement and Market Oversight at the FCA commented that the restitution order provided an opportunity to "repay some of the money to investors before the full case is heard by the court" and warned that the FCA's register and ScamSmart pages should always be checked before people begin to invest.
FCA, 3 February 2021
Environmental
68-year-old Corby man jailed for over a decade of offences
Stephen Lack was handed an 18-month prison sentence after pleading guilty to breaching environmental laws.
Lack, trading under the name Abbey Skips, was found to have repeatedly stockpiled waste on a site at Monkton Sidings, Fineshade, without the necessary environmental permits. Such waste offences had been continually committed by Lack over the last ten years, causing human health and the environment to be put at risk.
Despite being previously advised and warned by the Environment Agency, Lack deliberately ignored such warnings and continued with his actions. The individual saved thousands of pounds over the years by burning and burying his waste rather than disposing of his waste lawfully at authorised sites. The Environmental Manager at the Environment Agency commented that the case was a "shocking example of an individual driven by profit blatantly ignoring their responsibilities".
Environment Agency, 27 January 2021
Health and Safety
Steel company fined after driver fatally injured while loading flatbed trailer
PCR Steel Ltd has been fined after a worker was fatally injured by steelwork, which fell from a telehandler forklift truck during loading.
Chelmsford Magistrates' Court heard how on 4 April 2019, an employee of South East Galvanizers Limited had visited PCR Steel Ltd at their premises in Essex to collect a load. He was performing an unplanned lifting operation, loading a metal balcony base frame onto a flatbed trailer, when the incident occurred. The load was not secured and the balcony frame weighing approximately 400kg fell and crushed the 47-year-old man, who had been standing on the back of the trailer bed. The HSE's investigation found the company failed to ensure that the lifting operation was properly planned by a competent person, appropriately supervised, and carried out in a safe manner. There was no lift plan for the manoeuvring of balcony frames that could have considered the load's security, size and weight. There was no plan for how the load would be set down, nor for how to exclude people from the danger zone.
PCR Steel Ltd pleaded guilty to breaching Regulation 8(1) of the Lifting Operations and Lifting Equipment Regulations 1998 and Section 3(1) of the Health and Safety at Work etc Act 1974. The company was fined £50,000 and ordered to pay costs of £9,900.
SHP, 28 January 2021
Sawmill company fined after worker fatally injured by machinery
Hereford Crown Court heard how on 20 December 2017, two employees were working below a lift conveyor to remove wood debris. The machine had been experiencing a fault, which had prevented the conveyor from descending. While the employees were working the conveyor suddenly dropped downwards causing fatal crush injuries to one employee and bruising and abrasion injuries to the head of the other employee. An investigation by the HSE, found that the company had failed to assess the risks to the employees during the cleaning operation or provide a suitable system of work for removing debris from beneath the raised lift conveyor.
Pontrilas Sawmills Limited pleaded guilty to breaching Section 2(1) of the Health and Safety at Work etc Act 1974. The company was fined £200,000 and ordered to pay costs of £22,016.
HSE, 29 January 2021
COVID-19 Secure Marshals
All district and unity authorities have been allocated £30 million to spend on COVID-19 related compliance and enforcement activities. One of the compliance activities eligible for funding is the introduction of dedicated staff, referred to as COVID -19 secure marshals, to provide practical support in public areas to aid and encourage compliance with COVID-19 regulations. The City of Bradford has already deployed over 100 marshals across the city in one of the biggest schemes to date.
Local Government Association, January 2021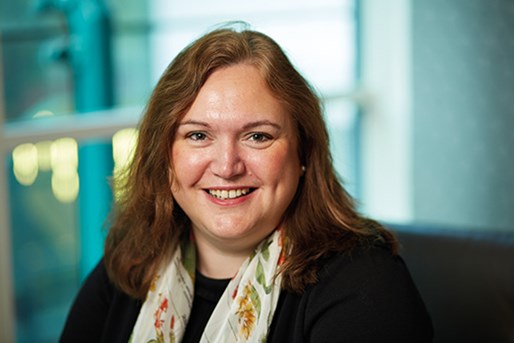 Nichola Peters
Partner, Head of Global Investigations/Inquiries
London
View profile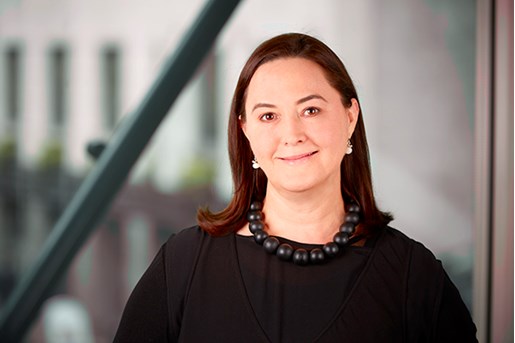 Michelle de Kluyver
Partner, Global Investigations
London, UK
View profile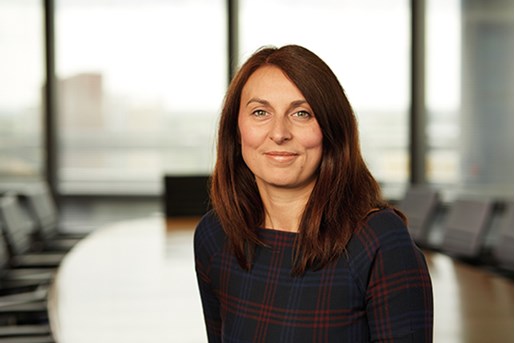 Erin Shoesmith
Partner, Health & Safety United Kingdom
View profile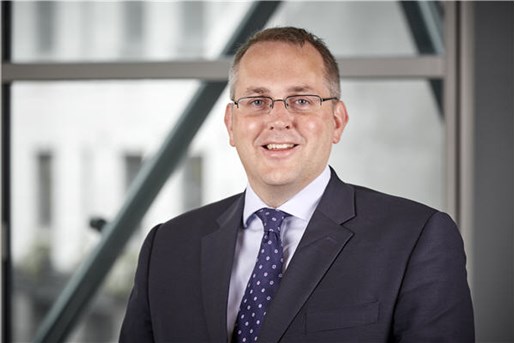 David Pygott
Partner, Global Investigations
London, UK
View profile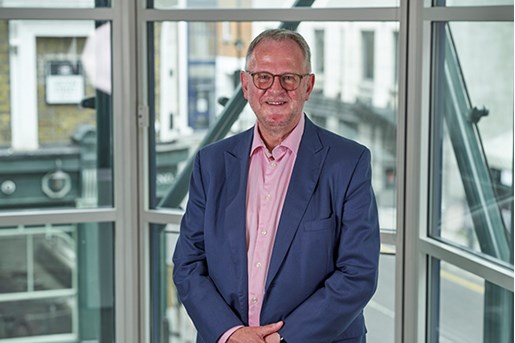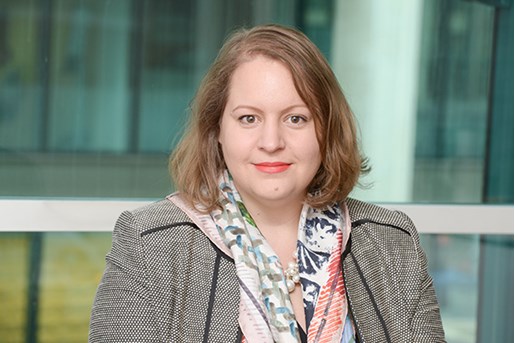 Sarah Thomas
Partner, Global Investigations
London
View profile