Read on for the latest news and updates in bribery and corruption; money laundering; health and safety and more...
---
Bribery and Corruption
Liverpool Mayor arrested amid bribery allegations
Liverpool Mayor, Joe Anderson, along with two other men, was arrested on suspicion of conspiracy to commit bribery and witness intimidation. Two further men were arrested on suspicion of witness intimidation. All five men were later released on bail. The arrests form part of "Operation Aloft", which is an investigation into the role of property developers and the alleged payment of bribes to officials in the city. While the investigation is ongoing, the Labour party has suspended Mr Anderson.
BBC, 6 December 2020
Money Laundering
Failure to comply with anti-money laundering regulations could land DNB with $45 million fine
DNB, the largest bank in Norway, has confirmed that it could be subject to a fine of 400 million Norwegian crowns ($45.5 million) by the Norwegian financial regulator, the FSA. The possible fine, which equates to around 0.7% of DNB's annual revenue, relates to inadequate compliance with anti-money laundering rules and legislation. DNB has said that it does not relate to "any suspicions of money laundering or complicity in money laundering". The FSA has handed DNB a preliminary report notifying the bank of the possible fine, to which DNB is currently preparing a response.
Reuters, 7 December 2020
Criminal investigation opened into former ING CEO
The current CEO of UBS Group AG and former CEO of the Dutch bank ING, Ralph Hamers, is being investigated in relation to involvement in a money laundering scandal. In 2018, ING had entered into a €775 million settlement agreement in relation to its failure to comply with anti-money laundering regulations.Following a subsequent appeal against the settlement by Dutch financial activist Pieter Lakeman, a Dutch court has now ordered an investigation into Mr Hamers' personal involvement. The Dutch Court rejected an attempt to prosecute ING itself for compliance issues.
Bloomberg, Reuters, 9 December 2020
Fraud
Investigation opened into auditors' role in Wildcard scandal
An investigation into partners at EY who audited Wirecard has been launched by the Munich prosecutor's office. The investigation follows a report filed by Berlin based accounting watchdog, APAS, accusing the EY partners of criminality in relation to the audit of Wirecard (which collapsed in June earlier this year). Wirecard's former CEO and other senior executives are alleged to have defrauded creditors and produced fabricated accounts.
Reuters, 4 December 2020
EPC publishes annual Payment Threats and Fraud Trends Report
The European Payments Council (EPC) has published its 2020 Payment Threats and Fraud Trends Report. The fourth publication of the annual report indicates the key threats facing the payments industry, with particular focus on several "fraud-enablers" such as social engineering and phishing, malware, Advanced Persistent Threats (APTs), (Distributed) Denial of Service ((D)DoS), botnets and monetisation channels.
The descriptions of the relevant threats are accompanied by an evaluation of the measures necessary to control the risks posed. The report provides useful guidance for those in the payments industry in limiting their exposure to fraud.
EPC, 7 December 2020
Cyber Crime
Strategies to bolster cybersecurity and global financial stability identified by IMF
The International Monetary Fund (IMF) has identified six strategies to reinforce cybersecurity, and thereby global financial stability. The six strategies are: cyber mapping and risk quantification; converging regulation; improving capacity to respond to cyber-attacks; information sharing; deterrence measures; and cybersecurity capacity development in emerging and developing economies.
The IMF suggests that a variety of stakeholders, including standard-setting bodies, national regulators, supervisors, industry associations, the private sector, law enforcement, international organisations, and other capacity-development providers and donors would need to collaborate in order to overcome gaps it has identified. The IMF is particularly focussed on improving recognition of the issues facing low-income countries whose viewpoints it says are not fairly represented in the policy discussions of international organisations.
IMF, 7 December 2020
FireEye victim of "state-sponsored" hacking
The cybersecurity firm, FireEye, based in the United States, has revealed that it is the victim of an alleged attack "by a nation with top-tier offensive capabilities". The FireEye's CEO, Kevin Mandia, stated that the hackers targeted material in relation to the firm's government clients and stole certain "hacking weapons" developed by the company to mock cyber-attacks to help organisations improve their defences.
BBC, 8 December 2020
Sanctions
EU approves new human rights sanctions programme
The European Union has approved the implementation of a new global human rights sanctions regime. This will allow the EU to impose sanctions on individuals or organisations involved in serious human rights abuses globally. The sanctions take a similar form to other equivalent programmes adopted by other countries previously, including the UK's Global Human Rights Sanctions Regulations and the US Magnitsky Act. The framework authorises the EU to impose travel bans and asset freezing against listed sanctions targets, as well as prohibiting EU persons from engaging in business with those persons. The initial list of sanctions targets has not yet been published.
Council of the European Union, 7 December 2020
Government confirms that UK and EU will follow independent sanctions policies after Brexit
UK Foreign Minister Dominic Raab has confirmed that the UK and the EU will "pursue independent sanctions policies" following the end of the current Brexit transition period. In a letter to the UK's EU Security and Justice Sub-Committee, Mr Raab confirmed that the UK will continue to use sanctions as a tool to deliver its foreign policy and national security objectives, including through the introduction of autonomous UK sanctions and continuing to implement UN sanctions measures. The letter states that the UK's future relationship with the EU "will be based on friendly cooperation between sovereign equals" and that the UK "will continue to discuss foreign policy and national security priorities with the EU and Member States".
Parliament, 27 November 2020
US designates 14 senior Chinese officials in relation to Hong Kong National Security Law
The US Office of Foreign Assets Control has added 14 senior Chinese government officials to the list of Specially Designated Nationals, for their role in developing, adopting or implementing the Hong Kong National Security Law. The individuals are all Vice-Chairpersons of China's National People's Congress Standing Committee, which voted unanimously in favour of the law.
This is the second round of sanctions imposed on Chinese and Hong Kong officials in response to the National Security Law. The US and many other countries have condemned the law as being contrary to Hong Kong's "one country, two systems" principle. The listed individuals and their immediate family members are restricted from travelling to the United States and US persons are generally prohibited from dealing with them.
US Department of State, 7 December 2020
FCA Enforcement
Former VTB Capital Plc banker acquitted of destroying documents
Konstantin Vishnyak, a former banker at VTB Capital Plc, who had been charged by the FCA for destroying documents, has been found not guilty at Southwark Crown Court.
Vishnyak was accused of destroying documents by deleting WhatsApp messages in September 2018 which might have been relevant to an insider trading investigation. He managed to remove the WhatsApp application from his phone before handing it over to police officers during his arrest at his home for suspicions regarding his trading in six companies that got takeover bids.
The FCA commented that it was "disappointed with the verdict" but the case, the first of its kind under section 177(3)(a) Financial Services and Markets Act 2000, highlights that the FCA is prepared to take action where evidence "is tampered with or destroyed".
FCA, Bloomberg, 28 September 2020
Health and Safety
Theme park fined after child seriously injured on a ride
Lightwater Valley Attractions Ltd has been fined following an incident where a child was thrown from one of its rides.
The incident resulted in the child sustaining serious head injuries. An investigation by the HSE found that children under 1.5m in height were not wearing seat belts on the ride and many belts were not functioning correctly. Further, the final position of the lap bar restraint allowed significant gaps and did not fully contain smaller passengers. Lightwater Valley Attractions Ltd pleaded guilty of breaching Section 3(1) of the Health and Safety at Work etc. Act 1974 and was fined £333,344 and ordered to pay costs of £16,183.
HSE, 4 December 2020
Chemical company fined after worker suffers crush injury
Reckitt Benckiser Healthcare (UK) Ltd (Reckitt Benckiser Ltd), was fined for safety breaches after a worker had his left arm crushed in a bottle filling machine.
An investigation by the HSE found that the filling machine had not been electronically isolated and locked off by the injured person, or other persons, which would have ensured safe use. Reckitt Benckiser Ltd pleaded guilty to breaching Section 2 (1) of the Health & Safety at Work etc Act 1974. The company has been fined £200,000 and ordered to pay £8,261.28 in costs.
HSE, 4 December 2020
Plant hire company sentenced after apprentice narrowly escapes serious injury
M&J Engineers Limited has been fined after an apprentice avoided a potentially fatal crush injury from a mobile crane.
On 3 August 2016, the apprentice sustained injuries to his leg and back, after jumping from great height in an attempt to avoid the falling crane. The HSEs investigation found the company did not have a safe system of work in place, the crane operator had not been adequately trained and there was no way of ensuring that the apprentice was suitably managed. M&J Engineers was found guilty of breaching Section 2(1) Health and safety at Work etc Act 1974. They were fined £220,000 and ordered to pay costs of £65,443.72.
SHP, 8 December 2020
Engineering firm sentenced after employee suffers permanent nerve damage
AIM Engineering Ltd has been fined after a worker was diagnosed with hand-arm vibration syndrome (HAVS).
The HSE's investigation found that AIM Engineering Ltd did not monitor how much work the employees were doing with vibrating tools. In addition, the company did not have any health surveillance in place, which would have picked up early signs of the disease. In 2017 an external company made recommendations to reduce employees' exposure to vibration when working with vibrating tools, and to implement health surveillance. This resulted in an employee being diagnosed with HAVS. AIM Engineering Ltd pleaded guilty to breaching of Regulation 2 (1) of the Health and Safety at Work Act etc. 1974 and was fined £300,000 with costs of £7,831.90.
SHP, 7 December 2020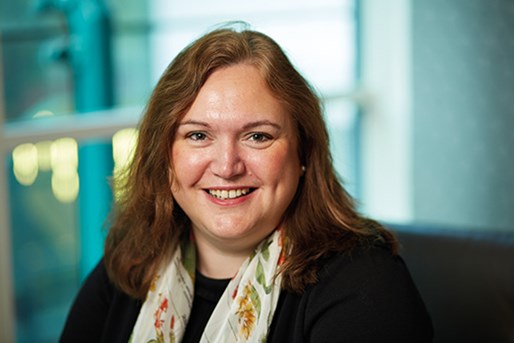 Nichola Peters
Partner, Head of Global Investigations/Inquiries
London
View profile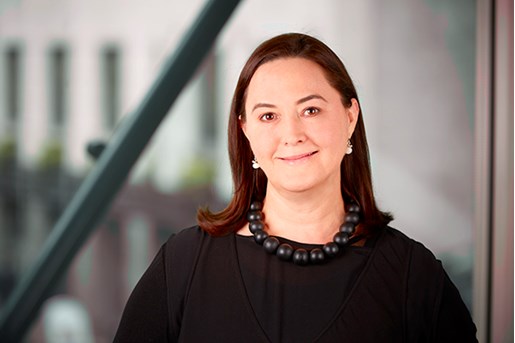 Michelle de Kluyver
Partner, Global Investigations
London, UK
View profile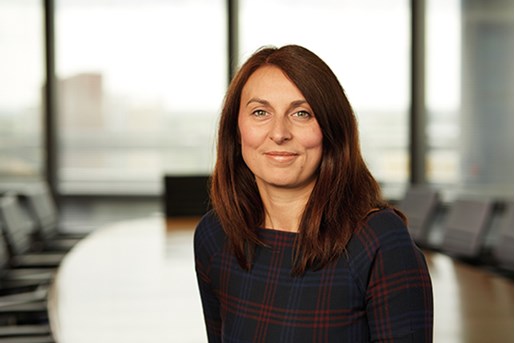 Erin Shoesmith
Partner, Health & Safety United Kingdom
View profile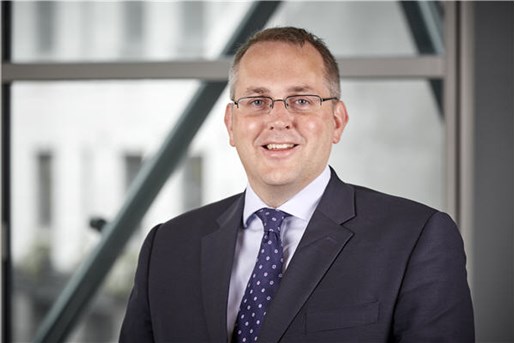 David Pygott
Partner, Global Investigations
London, UK
View profile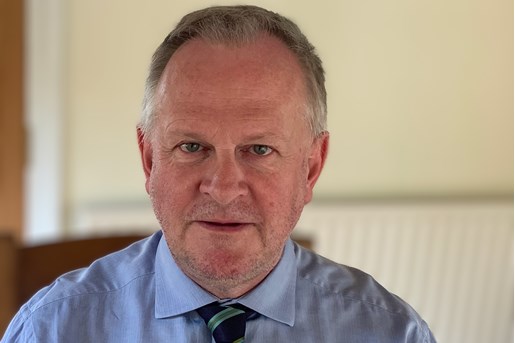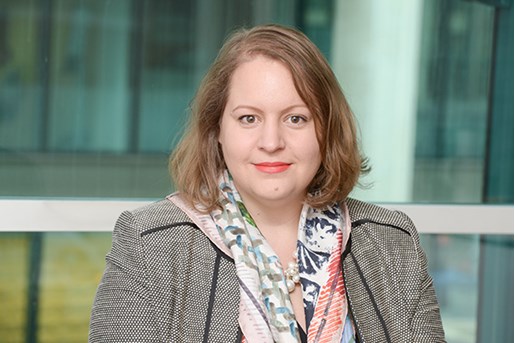 Sarah Thomas
Partner, Global Investigations
London
View profile