The hospitality industry has been fighting back against the Government's lockdown measures due to the lack of financial support, but there is absolutely no doubt that the worst is yet to come as having weathered lockdown 2.0, Government policy now looks set to deny many operators the ability to trade properly in the run up to Christmas, with hard hit businesses set to miss out on circa £7.8bn of trade.
The majority of the temporary measures introduced by the Corporate Insolvency and Governance Act 2020 may have been extended, but directors remain mindful of their statutory duties as well as the reintroduction of the wrongful trading provisions.
Operators are in the eye of the storm and will need constructive "two way" conversations with key stakeholders if they are to have any chance of surviving through to 2020.
---
The devastating effect of lockdowns and government decision making arising out of the global COVID-19 pandemic has been felt across the entire economy, but nowhere has felt the pain quite as acutely as the leisure and hospitality sector, which, without extended government support, may struggle to survive. At a time when many operators will have been hoping for the Christmas trading period to offer some reasons for optimism, the regional tier system introduced after lockdown 2.0 will ensure that many venues will remain closed for the foreseeable future and possibly for good. Indeed if restrictions last until Easter, many more hospitality businesses are likely to fail, said Kate Nicholls, chief executive of UK Hospitality. "We'll be walking through the smouldering ruins of an industry that was the third-largest in the UK."
On coming out of the second lockdown and into an enhanced regional three-tier system of COVID-19 restrictions in England, the Government has faced a backlash from the sector. Ian Payne, chairman of Stonegate, Britain's biggest pubs group with about 4,300 venues, said pleas to keep hospitality open had fallen on "deaf ears".
"We feel like scapegoats without the evidence to support what the government is doing," he said, blaming the "forces of evil, otherwise known as Boris Johnson". Payne added: "There is no scientific evidence to suggest that pubs or restaurants are responsible for more than 3% of outbreaks."
The latest restrictions, which ban households from mixing inside under tier 2 and require restaurants and pubs to operate as takeaways under tier 3, affect 99% of England's population. Pubs reliant on selling drinks are hit particularly hard by the rule that alcohol can be served only with a substantial meal. "The traditional pub as we know it could be finished," said Sacha Lord, Greater Manchester's night-time economy adviser.
Chancellor Rishi Sunak announced in October that he would extend the furlough scheme for six months for businesses across the UK required to close under local lockdowns. Sunak said the Government will pay two thirds of employees' salaries at a maximum of £2,100 a month to businesses forced to close under fresh lockdown measures. Query, however, whether this support will go far enough for a sector where operators could be sitting on significant rent arrears, amongst other substantial legacy debts compounded further by the recent costs of implementing COVID precautions (which operators are now told (ironically) don't actually make venues safe to re-open. Added to which there remains substantial uncertainty over when and how venues will be able to reopen and whether new permitted business models will break even. Regardless of the extension of furlough support it seems inevitable that there will be a raft of further job losses as operators who see little by way light at the end of the tunnel simply decide throw in the towel.
Dame Carolyn Fairbairn, director general of business lobby group CBI, had noted the struggles operators have already faced, even in the scenario of lighter lockdown measures – "It is particularly hard for hospitality who worked so hard to get their premises COVID-safe, but also the supply chains that depend on them". Together with their key suppliers, notably the large breweries for who the sector remains their preferred route to market, there are a whole host of other stakeholders involved in the sector, many of whom will slip under the radar. These include security and transport to name a few.
The industry has quite rightly questioned the damaging limits placed upon it by the Government which in some cases has led to legal action.
What will happen next?
The reopening of hospitality venues in their pre-pandemic state seems to be out of the question for the time being, albeit we have indeed seen a number of restaurant operators "pivot" and offer home delivery packs in an attempt to mitigate the financial pain. Before the tiered lockdown restrictions, reduced capacity, extra health and safety measures seemed to be the way forward for those who were able to. However, for many sites such reconfiguration or change in approach is simply out of the question most notably for wet led pubs who will be hoping for the proposed Government grants to be substantial enough to see them through to Easter.
As Government and advisors seemingly continue to make the industry a scapegoat, venues will be left with a sense of utter desperation and frustration. This will be a stark contrast to the usual footfalls received by operators particularly around November and December, when Christmas parties are a key source of income used to offset losses incurred in quieter more abstemious months.
Operators who have only just been able to keep their heads above water by relying upon a combination of Government support and informal creditor forbearance may find themselves with little alternative than to consider more formal restructuring arrangements to tackle legacy creditors which inevitably grow on a daily basis notwithstanding operators best efforts to "moth-ball" venues.
When the Government's furlough scheme ends, tough decisions will need to be made and the businesses that have not planned ahead will suffer as a result. Absent of any further Government support, the industry has warned of a "financial armageddon", with hundreds of thousands jobs at risk due to ongoing uncertainty about when venues will be able to reopen.
Despite the legal challenges, which will continue to hit the headlines and draw attention as similar messages are brought to the fore by politicians representing Tier 2 and Tier 3 constituencies, it appears that operators cannot sit back and rely on Government support. Now is as good as time as ever to prepare for worse months to come.
Commercial considerations for operators
The reverberating message coming from all insolvency and business support specialists for businesses across all sectors, is to act now. Struggling businesses are currently able to rely on Government support and legal protections, although this will not last indefinitely and creditors will eventually chase their debts. The further in advance businesses are able to plan for issues they may face in the long term, the more likely they will have a satisfactory outcome and one which, whilst far from desirable, is at least palatable for all stakeholders.
Contingency planning is key. In addition to a comprehensive review of the business, plans should be in place to weather the storm ahead. Financial advisers can step in to review cash flow, reduce debt and increase working capital.
Employers should be open and honest with colleagues and staff. Whilst some might be desperate to get back to work others may not, it will be no surprise that redundancies will be made. The correct processes should nevertheless be followed when streamlining the workforce to avoid unwelcome complications further down the line.
As mentioned above, suppliers are a key stakeholder in the hospitality industry and will be struggling to survive themselves. Operators will need negotiate with suppliers to ensure unnecessary stock is not accrued and arrangements are in place if a supply chain is to be changed to suit a diversified business. As suppliers will also be going through the same struggles, they should be amenable to agreeing to solutions that are equally beneficial to all parties.
Landlords will also be key stakeholders in this industry. Despite the large amount of rent payments outstanding, operators should still be in regular contact with them. Most will recognise the gravity of the situation and should be supportive – not least in circumstances where the venue may have little scope for alternative use.
Associated with the above, businesses should consider the best way to negotiate with long term creditors. A CVA could be a useful tool, especially when used to deal with trade creditors. We have recently seen this with Revolution Bars, with the 10pm curfew costing the operator around a third of its revenue.
Companies facing financial difficulty should maintain a close dialogue with their lenders and notify them of any potential events of default. If lenders are given early notice, they are often better prepared and able to respond to requests for capital repayment holidays, waiver or consents to extend deadlines, particularly at a time when so many lenders will be inundated with such requests.
Legal considerations for operators
The Corporate Insolvency and Governance Act 2020 (Act) came into force on 26 June 2020. This introduced substantive measures, some permanent and others temporary. The latter precluded the winding up of companies, in the most part, and the suspension of wrongful trading. The Corporate Insolvency and Governance Act 2020 (Coronavirus) (Extension of the Relevant Period) Regulations 2020 subsequently came into effect on 29 September 2020. The implications of this are as follows:
The relevant period under which certain winding up petitions cannot be presented has been extended. The relevant period now runs from 27 April 2020 to 31 December 2020. The change of date has implications including:
no petition can be issued in the relevant period (27 April 2020 until 31 December 2020) based on a statutory demand served between 1 March 2020 and 31 December 2020;
no petition is to be issued during the relevant period unless the creditor has reasonable grounds for believing either (i) COVID-19 has not had a financial impact on the company; or (ii) the debt would have arisen even if COVID-19 had not had an impact on the company;
for petitions presented between 27 April 2020 and 31 December 2020, the deemed commencement date of any liquidation is the date of any order, and not the date of presentation of the petition.
for petitions presented after the Act comes into force, and before the 31 December 2020, the rules on advertisement are amended such that no petition shall be advertised until the Court determines whether it is likely to make a winding up order.
This extension of the relevant period will give further breathing space to companies and prevent aggressive creditor action during the period when companies are continuing to be financially impacted by COVID-19. The extension of these measures mean creditors cannot rely on statutory demands to bring winding-up petitions, and are prohibited from filing winding up petitions where the company's inability to pay is due to COVID-19. These provisions also run in parallel with restrictions on landlords forfeiting business leases for non-payment of rent, or exercising CRAR (in England) until the end of December 2020. Nevertheless, operators in the sector should be wary of the potential cliff edge on 1 January 2021 and should be conscious of hostile creditors who may initiate liquidation proceedings at the earliest opportunity.
The Act originally provided that the Court was to assume that the person was not responsible for any worsening of the financial position of the company or its creditors that occurred during the period from 1 March 2020 until 30 September 2020. This allowed directors to operate without the threat of incurring personal liability by virtue of the wrongful trading provisions, in a time when it would have been difficult for them to understand the impact of COVID-19 on the company. For clarity, this did not preclude directors from acting in accordance with their statutory duties.
On the insolvency of a company, directors are required to act in the interests of creditors rather than the company itself. In the Court of Appeal case BTI 2014 LLP v Sequana SA [2019] EWCA Civ 112, the judgment noted that the point at which the directors' duties switched to being in favour of the creditors rather the company was not so clear cut. It was considered that the duty arose "when the directors know or should know that the company is or is likely to become insolvent". In this context, the Court said the "likely" means "probable", thereby setting a relatively high threshold. This decision is still subject to an appeal to the Supreme Court but directors and their advisors will need to consider this decision carefully when making decisions for a company in the early stages of financial difficulty.
Naturally we wish all sector participants the very best of luck for the forthcoming months.
---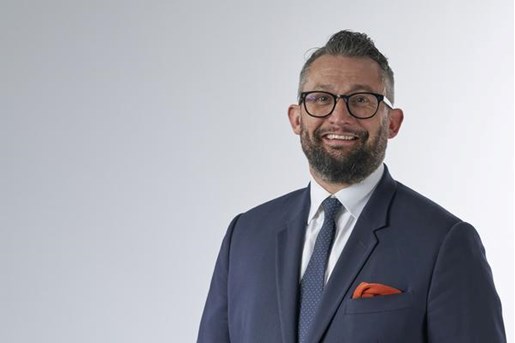 Alex Dumphy
Partner, Corporate Lending and Borrowing London
View profile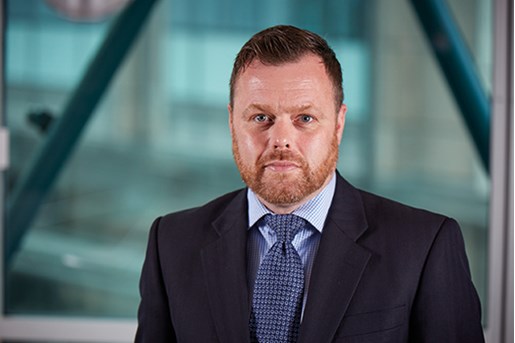 Fraser Ritson
Partner, Restructuring
London, UK
View profile