LAW COMMISSION PUBLISHES PROPOSALS FOR LEASEHOLD REFORM: VISION FOR HOME OWNERSHIP IN THE FUTURE.
---
"THE LEASEHOLD SYSTEM IS NOT WORKING FOR MILLIONS OF HOMEOWNERS IN ENGLAND AND WALES. WE HAVE HEARD HOW THE CURRENT LAW LEAVES THEM FEELING LIKE THEY DON'T TRULY OWN THEIR HOME. OUR REFORMS WILL MAKE A REAL DIFFERENCE BY GIVING LEASEHOLDERS GREATER CONTROL OVER THEIR HOMES, OFFERING A CHEAPER AND EASIER ROUTE OUT OF LEASEHOLD, AND ESTABLISHING COMMONHOLD AS THE PREFERRED ALTERNATIVE SYSTEM."
Professor Nick Hopkins, Law Commissioner for Property Law
---
"THE BALANCE OF POWER IN EXISTING LEASES, LEGISLATION AND PUBLIC POLICY IS TOO HEAVILY WEIGHTED AGAINST LEASEHOLDERS, AND THIS MUST CHANGE."
Housing, Communities and Local Government Select Committee
---
The Law Commission (Commission) has published three reports (21 July 2020) on commonhold, enfranchisement and the right to manage in which it recommends reforms to create fit-for-purpose home ownership across England and Wales.
Each report outlines a comprehensive programme of reforms aimed at tackling some key issues that existing leaseholders currently face, and to improve the leasehold system to promote "transparency and fairness in the residential leasehold sector" and to provide "a better deal for leaseholders as consumers" (it has been estimated there are at least 4.3 million leasehold homes in England alone).
The Commission has proposed significant changes to improving the commonhold system to address some of its most unattractive features nearly two decades after the concept was unsuccessfully introduced.
The Commission's view is that commonhold is the preferred alternative to leasehold as a way of owning homes and leasehold is no longer needed for home ownership. The Commission's recommendations about commonhold are aimed at creating a workable alternative to leasehold ownership, with a view to its widespread use in the future (although without any compulsion and hence creating doubt about whether it will be used in practice).
If enacted, the reforms will pave the way for a system where flats are sold with freehold title (as part of a commonhold).
More importantly, the Commission has called on the Government to either incentivise the take up of commonhold or even to make it mandatory for flats.
The reforms work in tandem with the government's own proposals for leasehold reform published in 2019.
If the Commission's recommendations are accepted, new laws would enable existing leaseholders to gain more control over their properties, with significant consequences for developers and ground rent investors.
Housing Minister, Luke Hall, commented "we are clear that the current system needs reform" and the government will 'carefully consider' the recommendations, "which are a significant milestone in our reform programme, as we create a better deal for homeowners".
WHAT IS COMMONHOLD?
Commonhold is an alternative form of property ownership which was first introduced in 2002. It enables the residents of a building to own the freehold of their individual flat (called a "unit") and to manage (or appoint someone to manage) the shared areas through a company. Consequently, no ground rent is payable and the homeowner has greater control over the property than leasehold. The ethos behind commonhold is that it is specifically designed to regulate the relationship between groups of people whose interests are broadly aligned. However, it has not proved popular and less than 20 commonholds have been created since the legislation came into force due to its lack of appeal to investors and developers alike and the difficulties with converting existing leasehold properties to commonhold. Mortgage lenders are reluctant to lend against commonhold units and consumers are still unfamiliar with it as a form of ownership.
OWNERS YET TENANTS
The vast majority of flats are sold on a long leasehold basis. The root cause of many criticisms that have been levelled at leases is that they are time limited, do not provide outright ownership and the value of a lease tends to reduce over time. A leaseholder also has less control over its property than freehold owners, for example, a leaseholder may not be able to make alterations to their home without landlord's permission.
LAW COMMISSION REPORTS
These cover:
Leasehold enfranchisement: the right for people who own property on a long lease ("leaseholders") to buy the freehold or extend their lease. Recommended reforms would create an improved enfranchisement regime that would be simpler and cheaper for leaseholders in flats and houses. In particular, leaseholders may no longer be required to pay the landlord's legal costs.
The right to manage (RTM): the right for leaseholders to take over the management of their building without buying the freehold. Recommended reforms would make it easier and cheaper for leaseholders to take over the management of their building by exercising their right to manage.
Commonhold: which allows for the freehold ownership of flats, offering an alternative way of owning property which avoids the shortcomings of leasehold ownership. Recommended reforms would give leaseholders a route out of leasehold by making it easier to convert to commonhold.
---
"THIS GOVERNMENT IS DETERMINED TO IMPROVE TRANSPARENCY AND FAIRNESS IN THE RESIDENTIAL LEASEHOLD MARKET TO HELP THOUSANDS OF LEASEHOLD HOMEOWNERS UP AND DOWN THE COUNTRY AS WELL AS FUTURE HOMEBUYERS."
Luke Hall, Minister for Rough Sleeping and Housing
---
Perceived problems associated with leasehold home ownership include:
Conflict between landlords who want an attractive investment opportunity and a valuable asset with income generation through ground rents, lease extensions and administrative fees and home owners who want outright ownership and control, security and investment.
Legal, practical and financial obstacles for leaseholders seeking to exercise their statutory rights.
High and escalating onerous ground rents.
Excessive service charges, legal fees, or permission fees levied by landlords.
Absence of any compulsory regulation of managing agents.
The legal entitlement of landlords to "forfeit" (terminate) a lease if the leaseholder breaches a term of the lease.
---
FIT-FOR-PURPOSE HOME OWNERSHIP
The Commission's recommendations and the government's own reforms fall into two categories.
paving the way for the future: laying the foundations for homes to be able to be owned as freehold via commonhold
essential reform of leasehold: addressing problems for leaseholders in the present.
The overreaching objective is to provide a better deal for leaseholders by expanding and improving leaseholder rights and restoring confidence.
SUMMARY: REFORMS THAT LAY THE FOUNDATIONS FOR HOME OWNERSHIP TO BE FREEHOLD
Laying the foundations for home ownership to be freehold

Existing homes

Future homes

Houses

Improved enfranchisement rights: existing leaseholders can buy the freehold and it will be cheaper too

Leasehold house ban: new houses to be sold on a freehold basis (in line with Government proposal)

Flats

Improved enfranchisement rights: existing leaseholders can buy the freehold and convert to commonhold and it will be cheaper to do so

Commonhold is available: Government to decide whether commonhold should be compulsory, incentivised, or optional

Even if leasehold continues, the right to buy the freehold (including converting to commonhold) will be significantly cheaper
SUMMARY: ESSENTIAL REFORM OF LEASEHOLD: ADDRESSING PROBLEMS FOR LEASEHOLDERS IN THE PRESENT
The Commission acknowledges that the shift away from leasehold to freehold ownership will take time (a possible understatement in the context of many 999 year leases). As a result, the Commission recognises that the current leasehold system needs to be improved further now for the benefit of leaseholders. In addition to the proposals regarding improving enfranchisement and RTM, the Commission supports the government measures outlined in its response to tackling unfair practices in the leasehold market. Proposals include:
PROPOSALS
Making the enfranchisement regime easier, quicker and cheaper for leaseholders to buy the freehold or extend their lease
Enabling the conversion of existing leasehold properties to commonhold
Making the right to manage easier, quicker and cheaper
Regulating property agents
Better regulation of service charges, permission fees and contribution to landlord's legal costs that leaseholders pay
Reviewing the Law Commission's previous recommendation to abolish forfeiture in leasehold
Tightening loopholes in the right of first refusal and extending the right to leaseholders of houses
A government-backed pledge designed to help leaseholders with onerous ground rent terms;
Requiring landlords to give lease information to prospective purchasers and setting a cap on what leaseholders can be charged for the provision of information
Improving the process for recognising residents' associations and requiring landlords to provide them with information about leaseholders
Banning the sale of leasehold houses.
---
THE FUTURE THROUGH THE EYES OF THE COMMISSION
OWNERS OF FUTURE HOMES
Houses will always be sold on a freehold basis (because the Government intends to ban the sale of houses on a leasehold basis (subject to exceptions))

Flats will:

be sold solely on a freehold (that is, "commonhold") basis – if the Government requires commonhold to be used and bans residential leaseholds;

sometimes be sold on a commonhold basis and sometimes on a leasehold basis – if the Government actively incentivises commonhold, but does not go as far as to ban leasehold, or
continue (as is presently the case) to be sold on a leasehold basis – if the Government takes no action to require or incentivise the use of commonhold and/or does not ban leasehold.

The Commission's view is that commonhold will be a viable alternative to leasehold because its recommendations will make commonhold workable. If any homes are sold on a leasehold basis, they will not contain any ground rent obligations (because the Government intends to restrict ground rents to zero (subject to exceptions)) and it will be significantly cheaper for leaseholders to extend the lease of their flat in line with the Commission's proposals.
LEASEHOLD OWNERS OF EXISTING (AND SOME FUTURE) HOMES
---
"WHILE THERE CAN BE AN AMBITION FOR FREEHOLD TO BE THE BASIS OF HOME OWNERSHIP IN THE FUTURE, IT IS CRUCIAL TO RECOGNISE THAT LEASEHOLD WILL CONTINUE TO EXIST FOR SOME TIME."
Law Commission
---
For those leaseholders:
It is necessary for various problems with leasehold ownership to be resolved.
They will need to have the improved rights to buy the freehold or extend their lease, and, in the case of flats, to convert to commonhold and to take over the management of their block. The recommendations made in the reports on enfranchisement and the right to manage will improve the position of existing leaseholders.
---
INDUSTRY COMMENT
"LEASEHOLD REFORM IS A COMPLEX AND IMPORTANT TASK WITH MANY DIFFERENT INTERESTS AT STAKE. WE SHARE THE LAW COMMISSION'S BELIEF THAT IT'S SUGGESTED REFORMS SHOULD DELIVER REAL BENEFIT FOR HOMEOWNERS, AND THAT ITS RECOMMENDATIONS WILL PROVIDE THE FLEXIBILITY FOR COMMONHOLD TO DEVELOP AS AN ALTERNATIVE TO LEASEHOLD, IF INCENTIVISED FURTHER BY GOVERNMENT."
Simon Davis, President of the Law Society of England and Wales
---
"THE NLC IS DELIGHTED THAT THE LAW COMMISSION'S REPORTS RECOGNISE HOW BADLY THE CURRENT LEASEHOLD SYSTEM IS STACKED AGAINST LEASEHOLDERS AND IS RECOMMENDING ADOPTION OF COMMONHOLD, AND INFORMED AND PRACTICAL ROUTES FOR EXISTING LEASEHOLDERS TO ESCAPE FROM THE NIGHTMARES CREATED BY THIS FEUDAL SYSTEM. WE NEED GOVERNMENT TO ACT ON THESE RECOMMENDATIONS NOW. THEY MUST NOT BE LOST IN A SEA OF ENDLESS CONSULTATIONS, FURTHER CONSIDERATION AND DRIFT "UNTIL PARLIAMENTARY TIME ALLOWS". LEASEHOLDERS' LIVES ARE ON HOLD AND URGENT ACTION IS NEEDED."
Katie Kendrick, Founder of the National Leasehold Campaign
---
COMMENT
The Commission has provided a clear signpost for the direction of travel for the future of home ownership in England and Wales. The Commission acknowledges that leasehold will not end overnight (or indeed for hundreds of years potentially), but, in the future, they hope commonhold will be preferred to leasehold. The report concludes that commonhold will not be used unless it is compulsory or adequate incentives are in place to make it preferable to leasehold.
It is apparent that the proposals will require a significant amount of Parliamentary time before legislation can be introduced. Currently, it looks like the proposals may have to take their place in the queue behind more pressing matters. That said, the issue of home ownership is high on the political agenda and the government has recognised the need for more housing to address the current housing crisis. The COVID-19 pandemic, and the requirement to "stay at home" that followed, has highlighted how much we depend on our homes. It also needs to get over the problems that commonhold as currently legislated has in dealing with multi-use properties, the complexity of many housing developments especially in cities, with commercial uses in the same building and different housing tenures (e.g. affordable uses). And mortgage funders need to be comfortable that it works for them.
Much will depend on the government's willingness to bring the changes into force and whether it chooses to reform the leasehold sector in whole or in part and whether leaseholders and developers/landlords will embrace the reforms. If the Government accepts the Commission's recommendation on commonhold, it would represent a radical change to home ownership and a re-writing of the text-books.
One thing does look certain, the reforms look set to change the way that property is owned, operated and used more comprehensively than at any time since the early 1920s.
Scotland's approach to commonhold
England is one of very few jurisdictions that rely on long leases for housing.
In Scotland, the law of the tenement which applies to flats is a form of commonhold. Commonhold structures are also frequently seen in Scottish housing developments, where landscaped areas, children's play areas, and other similar communal aspects of the development may be owned in common by all of the individual property owners within the development. Each individual house sold by the developer is sold including an equal share of the communal parts of the development. The common parts might then be managed through a Residents' Association (the terms of which are often specified in the title deeds) or a Factor or management company.
Under the law of tenement, each flat is owned outright by a proprietor. The common parts of the larger building and any communal land outside the building, are owned collectively by all of the individual owners of the flats. They each own a legal share of the common parts but can access and use all of the communal property (similar to a couple who own their home as co-owners where each owns a legal share of the property but they occupy and use the whole of the property together).
Maintenance responsibilities and obligations for these common parts might be specified in the title deeds for the individual flats. The Tenement (Scotland) Act 2004 sets a statutory framework for maintenance, which might be outsourced to a factor or simply dealt with by the owners directly.
Affordable tenures such as shared ownership are easily accommodated within the Scottish system.
---
ENFRANCHISEMENT
SUMMARY OF THE LAW COMMISSION'S REPORT ON LEASEHOLD HOME OWNERSHIP: BUYING YOUR FREEHOLD OR EXTENDING YOUR LEASE (ENFRANCHISEMENT)
Enfranchisement is a statutory right for long leaseholders to purchase the freehold of the property or to extend their lease. Collective enfranchisement enables leaseholders of neighbouring flats to join together to buy the freehold of their block. However, the process can be complex, expensive and often considered unfair with unexpected fees, procedural traps and costly delays.
Law Commission Report (LC 392) here.
Law Commission Summary here.
STREAMLINING AND SIMPLYFYING THE LAW
Key recommendations in a nutshell
reduce the costs of making an enfranchisement claim

give leaseholders more control over those costs
make enfranchisement rights available to more leaseholders in more types of property
make the enfranchisement process less complicated and protect leaseholders from procedural traps
KEY RECOMMENDATIONS ON BUYING YOUR FREEHOLD OR EXTENDING YOUR LEASE
Recommendations
Leasehold owners of houses and flats to have the same enfranchisement rights
Leaseholders of both houses and flats to have a new right to a lease extension for a term of 990 years at a peppercorn rent, in place of shorter extensions of 90 year leases for flats or 50 year leases for houses under the current law.
If this recommendation is implemented it would see leaseholders only ever having to extend their lease once
No ground rent to be payable under the extended lease
Landlords should not use the lease extension process to impose new, onerous obligations
New right for leaseholders with very long leases to "buy out" the ground rent under their lease without also having to extend the length of their lease. This will enable those leaseholders to free themselves from the ongoing obligation to pay ground rent
Leaseholders should be able to enfranchise immediately after acquiring their lease rather than having to wait two years, as they do currently
Flat owners should together be able to buy the freehold of premises or take over the management of a block where up to 50% of the building is commercial space rather than the current limit of 25%
Groups of flat owners should be able to purchase the freehold or take over the management of multiple buildings (such as an estate) in one claim, rather than incurring the unnecessary expense of acquiring each building individually
Requiring landlords to take "leasebacks" of units within the building which are not let to leaseholders participating in the claim in order to significantly reduce the price that leaseholders must pay
Protecting leaseholders from obligations which are designed to generate a profit or provide an ongoing income stream for landlords
Simplifying the enfranchisement process and creating a new concept of "residential unit" to refer to houses and to flats and the removal of separate rules for both to create a single process to remove the legal traps which cause claims to fail and which enable unfair procedural or tactical advantages for landlords with experience of the system
Abolishing or controlling the requirement for leaseholders to pay their landlord's costs of a claim
Leaseholders must currently pay their landlord's uncapped costs, which can exceed the price that leaseholders have to pay to their landlords in an enfranchisement claim. The approach recommended depends on the Government's response to the options the Commission presented about how to calculate the price but, either way, leaseholders will know up front what the costs of a claim will be
Allowing enfranchisement disputes to be determined (wherever possible) in the Tribunal, replacing the current practice of claims progressing within the Tribunal and the county court
---
RIGHT TO MANAGE
SUMMARY OF THE LAW COMMISSION'S REPORT ON LEASEHOLD HOME OWNERSHIP: EXERCISING THE RIGHT TO MANAGE (RTM)
The right to manage gives leaseholders the right to take over the management of their building without buying the freehold.
Law Commission Report (LC393) here.
Law Commission Summary here.
STREAMLINING AND SIMPLYFYING THE LAW
Key recommendations in a nutshell
reduce the costs of making an RTM claim
give leaseholders more control over those costs
make the RTM available to more leaseholders in more types of property
make the process of claiming the RTM less complicated and less likely to be frustrated because of mistakes in the process.
KEY RECOMMENDATIONS ON THE RIGHT TO MANAGE
| | |
| --- | --- |
| Recommendation | Objective |
| Removing the requirement for leaseholders to pay the landlord's costs of the RTM claim | In many cases, leaseholders will seek to claim the RTM because they are not in a position to pay the enfranchisement price. Giving leaseholders significantly more control and certainty over the costs they will incur will bring the RTM within reach of more leaseholders. |
| Relaxing the qualifying criteria, so that the RTM can be claimed in respect of a wider range of buildings including leasehold houses, buildings with up to 50% commercial space, and self-contained parts of buildings which do not meet the qualifying criteria but which are capable of being managed independently. | These changes will open up the RTM to more leaseholders in more properties. |
| Permitting leaseholders to acquire the RTM over multiple buildings (such as an estate). | Where buildings are already managed together, it makes sense that the leaseholders of those buildings should be able to act together to acquire the RTM over multiple buildings, provided that each building meets the qualifying and participation criteria in its own right. |
| Reducing the number of notices that leaseholders must serve in order to claim the RTM, and giving the Tribunal the power to waive procedural mistakes in claim notices. | To ensure that an RTM claim is not prevented due to technical, minor and inconsequential mistakes in the claim process. |
| Clearer rules for the management of property which is not exclusive to the premises claiming the RTM, such as shared gardens and car parks. | To ensure that either the parties or the Tribunal will have set out how dual management will be carried out, if the RTM company is to acquire management functions in respect of such property. |
| The right for the RTM company to request information about the premises from a much earlier stage to facilitate a smoother handover of management functions. | The RTM can make an informed decision about claiming the RTM, and can properly prepare for the handover of management functions. |
COMMONHOLD
SUMMARY OF THE LAW COMMISSION'S REPORT ON-INVIGORATING COMMONHOLD: THE ALTERNATIVE TO LEASEHOLD OWNERSHIP
The Commission wishes to invigorate commonhold as a workable alternative to leasehold (for both existing and new homes) so that it's fit for purpose for all those involved with a commonhold, including converting leasehold premises to a commonhold, living in a commonhold, building a new commonhold, or who are lending in respect of a commonhold.
Law Commission Report (LC 394) here.
Law Commission Summary here.
---
"COMMONHOLD SHOULD NOT BE LOOKED AT THROUGH THE LENS OF LEASEHOLD. COMMONHOLD INVOLVES A CULTURE CHANGE. IT MOVES AWAY FROM AN 'US AND THEM' MINDSET, TOWARDS 'US AND OURSELVES."
Professor Nick Hopkins, Law Commissioner
---
KEY RECOMMENDATIONS ON RE-INVIGORATING COMMONHOLD
Recommendation

Objective

Remove the requirement that conversion to commonhold needs the unanimous agreement of leaseholders and others with particular interests in the building.

To enable more leaseholders to benefit from the commonhold regime by making it much easier to convert buildings from leasehold to commonhold, while providing protections for those who have not consented.

Simpler, more cost-effective procedure for converting to commonhold.

Put leaseholders in the driving seat and prevent tactical delays by those opposed to the conversion.

Provide developers with the flexibility they need to build new commonhold developments.

Allow commonholds to be used by developers on complex developments by creating sections that allow for commonholds to be built in phases and to cater for different needs, irrespective of their size, make-up or complexity so they can respond to the changing needs of the site as the building progresses.

The current commonhold legislation has been criticised for being "one size fits all" and unsuited to more complex, mixed-use developments.

Allow shared ownership leases and affordable housing to be included in commonhold.

The inability to use these types of arrangement at the moment is a particular block on commonholds being built.

To ensure that as many people as possible are able to buy in a commonhold development.

Make commonholds more financially secure and change the way they are run so the properties are kept in good repair and properly insured;

To improve the day-to-day operation of commonholds, enhancing the experience of the homeowners living within them

Change the rules of commonhold and how costs are shared – every commonhold would have a set of rules governing the rights and obligations of the commonhold association and the unit owners. There would be no requirement to pay service charge, instead the commonhold association would demand "commonhold contributions" to cover shared costs with any minority interests being protected.

Provide owners with a greater say on setting the commonhold's costs and enhanced powers to take action against those who fail to pay their share.

Every commonhold must maintain a fund towards future repairs, which will allow the cost of major works to be budgeted for over the years. If emergencies arise, provision is made for unit owners with easier ways of raising finance to undertake essential works

To reduce the risk of large and unexpected bills

Reforms to the content and layout of the commonhold's rulebook (the commonhold community statement)

To make it easier for owners to understand their rights and obligations within the building.

Changes to make it harder to change the rules of the building

To protect the expectations of those buying into the building, whilst ensuring that important changes can still be made.

Empower the commonhold with sufficient enforcement powers.

Where a change is made to the commonhold's rulebook that particularly affects one of the owners, he/she will be able to apply to the Tribunal under a new regime of protection for the minority.

Disputes to be resolved quickly

Where owners or the association fail to comply with the rulebook, any disputes to be resolved quickly and informally, through commonhold's bespoke dispute resolution process.

New unique dispute resolution process for disputes to be resolved quickly and informally

Protection of a lender's position in the unlikely event that a commonhold association is wound up.

The Commonhold open letter to lenders is here which outlines the steps we have taken to address concerns raised with us by and on behalf of mortgage lenders during our work on commonhold.

Greater certainty to lenders that their interests will be protected, including in the unlikely event of a commonhold association's insolvency, or on the termination of a commonhold at the end of a building's useful life.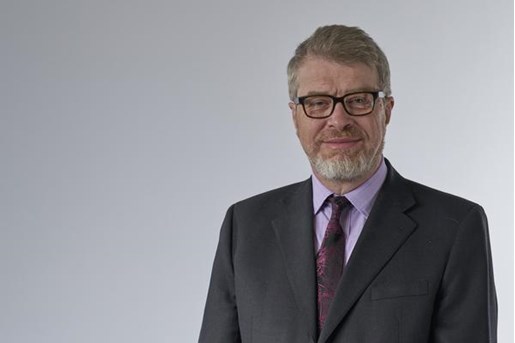 Peter Hardy
Co-head of Housing Sector
London, UK
View profile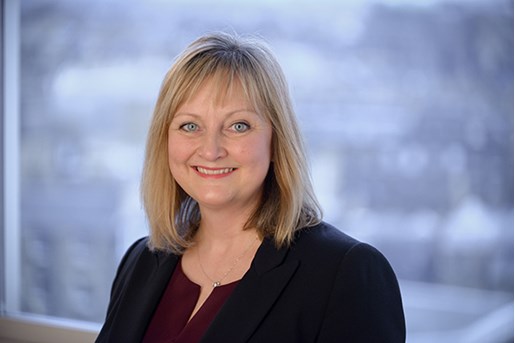 Heather Pearson
Co-head of Housing Sector
Edinburgh, UK
View profile