Included in this update: Corporate Insolvency and Governance Act in force; Public censure for AIM company; IoD launches Centre for Corporate Governance and more…
---
Corporate Insolvency and Governance Bill receives Royal Assent
On 25 June 2020, the Corporate Insolvency and Governance Bill received Royal Assent becoming the Corporate Insolvency and Governance Act 2020 (CIGA 2020). The majority of the CIGA 2020 came into force on Friday 26 June 2020. The provisions of the Act as they relate to company meetings and filings were enacted as proposed without substantive amendment from the first draft of the Bill.
Regulations modifying company filing requirements in force
In light of the CIGA 2020 coming into force, the Companies etc. (Filing Requirements) (Temporary Modifications) Regulations 2020 have been made and are also now in force. The Regulations temporarily extend various filing deadlines falling after 27 June 2020 for UK incorporated companies and other entities, including eligible Scottish partnerships, LPs and LLPs. The modifications are intended to provide relevant entities with breathing space to enable them "to focus on the health of their workforce and their business during the period affected by the COVID-19 pandemic". The Regulations were subject to the negative resolution procedure and laid in breach of the 21-day rule.
From a corporate perspective, the Regulations extend:
the accounts and reports filing deadline by three months, to 12 months for private companies and nine months for public companies;
the 14 day deadline for the annual confirmation statement after the end of a company's year-long confirmation period to 42 days;
the 14 day deadline for submitting notices of relevant events after they occur to 42 days. Such events include a change of director or person exercising significant control over a company; and
the 21 day deadline for registering a charge against a company's assets by 10 days to 31 days.
The Regulations expire on 5 April 2021, but may be extended under CIGA 2020.
The government has also published guidance for public companies and Societas Europaea (SEs) with a filing deadline between 26 March 2020 and 29 September 2020, and revised its guidance for companies seeking to apply for more time to file their accounts.
FCA censures AIM company for market abuse
The Financial Conduct Authority (FCA) has published a Final Notice in which it has publicly censured AIM-quoted Redcentric plc for committing market abuse by publishing false information about its net debt and holdings of cash and cash equivalents in both its unaudited interim results in November 2015 and in its audited final results in June 2016. These materially misstated accounting balances were discovered after an internal review instigated by the company's audit committee which led it to announce in November 2016 that the company's audited accounts for the previous years were likely to require restatement and that a further forensic review of current and historic balance sheets would be needed.
The FCA found that the company knew, or could reasonably have been expected to know, that the information included in the relevant results was false and misleading, and that it gave, or was likely to give, a false or misleading impression as to the value of its shares. Both the November 2015 and June 2016 announcements caused the company's shares potentially to have been traded at a higher value than they should have, a situation which endured until the company's announcement in November 2016 when its share price fell by 52%. In turn, this meant that purchasers of Redcentric's shares potentially paid a higher price for them during this period than they would have done if both announcements had been accurate.
The FCA noted that the company has taken extensive steps to remedy the situation including commissioning an auditor-led independent review immediately upon discovering the issues, proactively offering information to the FCA, and making improvements to its systems and controls. Redcentric also accepted that it should take steps to compensate relevant investors and, to that end, has implemented a compensation scheme the value of which is estimated to be £11.4m. This led to the FCA deciding not to impose a further penalty on the company given that:
the company has taken reasonable steps to provide the compensation that it reasonably can provide through its scheme (a scheme which the FCA described as "exemplary");
it is preferable for the company to use its resources providing compensation in this way; and
a further penalty would risk causing disruption to the company's business which provides "vital services" in respect of the COVID-19 pandemic, and, in turn, to its customers which includes numerous NHS Trusts.
In a separate action, the FCA has instituted criminal proceedings against three former employees of Redcentric for allegedly, among other offences, making false or misleading statements contrary to section 89(1) of the Financial Services Act 2012.
ICAEW publication: Non-financial reporting and the global recovery
The Institute of Chartered Accountants in England and Wales (ICAEW) has published: 'Non-financial reporting: ensuring a sustainable global recovery'. This has been issued in light of COVID-19 and the pressing need to expedite the sustainable rebuilding of economies. The ICAEW's view is that, in responding to the virus and charting a post-COVID-19 recovery path, the wider unfolding picture of climate emergency, massive biodiversity loss and increasing inequality must be considered and businesses must respond. Improved reporting on environmental and social issues is central to efforts to encourage systemic change.
The ICAEW's principal recommendations include:
the encouragement of all efforts to move towards the establishment of a single principles-based and internationally recognised global framework providing comparability and consistency for non-financial reporting; and
the acceleration of current initiatives to consolidate existing standards, guidelines and frameworks, which themselves need to be made more open and transparent. Next steps must also address the urgent need to define and agree a conceptual framework for non-financial reporting with the EU taking the lead to catalyse international alignment.
IOD launches Centre for Corporate Governance
The Institute of Directors (IOD) has launched its Centre for Corporate Governance – a new initiative which seeks to explore how companies are, and could be, run. The Centre will commission and steer research into the pressing issues facing boardrooms as companies emerge from COVID-19. Initial areas of investigation will include sustainability, the feasibility of stakeholder-orientated governance, and the implications of emerging technology for boardroom practice. The Centre will be independent of the IOD.
CFRF publishes guide to climate-related financial risk management
The Climate Financial Risk Forum (CFRF), co-chaired by the FCA and the Prudential Regulation Authority, has published its guide to climate-related financial risk management. The guide aims to help financial firms understand the risks and opportunities that arise from climate change, and provides support for how to integrate them into a firm's risk, strategy and decision-making processes. As part of this, the guide considers how firms can plan for the impact of climate policies over different time horizons and assess their exposure to climate-related financial risks so that they can adapt their businesses in response.
The guide contains four "industry-produced" chapters dealing with disclosures, innovation, scenario analysis and risk management, as well as a summary co-authored by the FCA and PRA. The summary provides a breakdown of each individual chapter, setting out scope and key messages.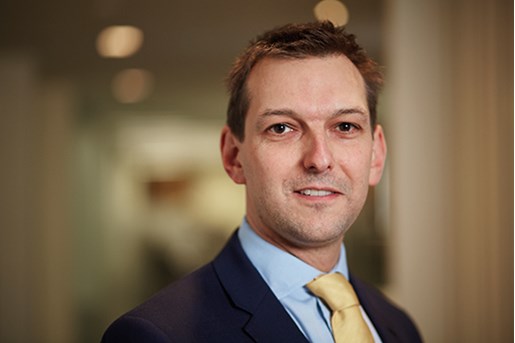 Richard Preston
Managing Associate, Governance and Compliance London, UK
View profile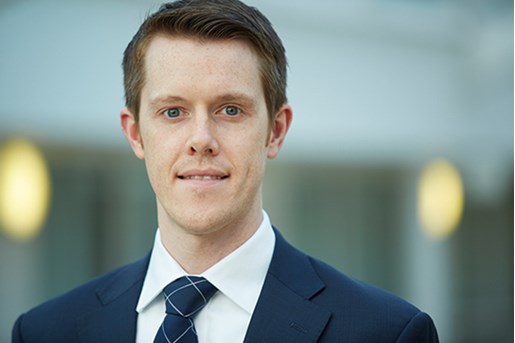 Neville Moore
Legal Director, Corporate Finance
Leeds
View profile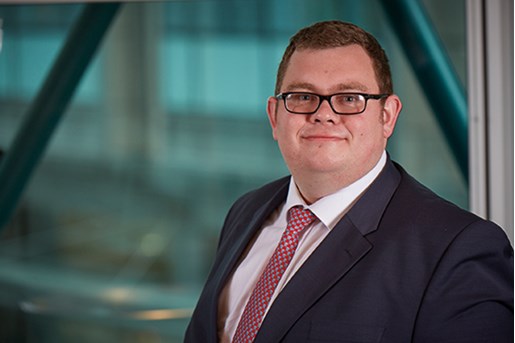 Jack Edwards
Managing Associate, Corporate Finance London, UK
View profile