Read on for the latest news and updates in money laundering; fraud; health and safety and more...
---
Money Laundering
£10m of property surrendered to the National Crime Agency (NCA) by suspected money launderer
The NCA secured an Unexplained Wealth Order (UWO) against 8 properties owned by Leeds businessman Mansoor Mahmood Hussain. The NCA claimed that Mr Hussain used threats of violence and blackmail to buy his properties. The UWO was the first one obtained solely on an individual's alleged involvement in serious organised crime. Mr Hussain subsequently entered into a settlement with the NCA surrendering £10m of his property empire. The Director General of the NCA said "this case is a milestone, demonstrating the power of Unexplained Wealth Orders, with significant implications for how we pursue illicit finance in the UK." UWOs came into force on 31 January 2018 (under the Criminal Finances Act 2017). The NCA secured the first UWO in February 2018 against £30m worth of assets held by a couple in the UK.
NCA, 7 October 2020
Fraud
Two forex agents banned after misappropriating £9m
Two directors from the UK were disqualified for 12 years each after they used funds from existing clients to payback previous clients. The directors' company entered into loan agreements with existing clients worth around £9.1 million for forex trades, in return for interest and loan repayments. The Insolvency Service later discovered that at least £8.4 million was used to make interest and loan repayments to previous clients. The Chief Investigator for the Insolvency Service noted that 12 years "reflects the severity of the misconduct" and that this case "illustrates that directors who fail in their duties will be removed from the corporate arena."
The Insolvency Service, 5 October 2020
JPMorgan to pay $920m under deferred prosecution agreement (DPA) with Department of Justice (DOJ) for wire fraud
JPMorgan entered into a DPA with the DOJ in connection with charges against the company for wire fraud conducted between 2008 and 2016, relating to unlawful trading in the markets for precious metals futures contracts and US treasury futures contracts. Under the terms of the DPA, JPMorgan will pay over $920 million in a criminal monetary penalty, criminal disgorgement and victim compensation. Part of the payment will be credited against payments made to the Commodity Futures Trading Commission and the Securities Exchange Commission, under two separate agreements. Acting Assistant Attorney General said traders "engaged in separate schemes to defraud other market participants that involved thousands of instances of unlawful trading meant to enhance profits and avoid losses". On the DPA he stated that it reflected "the nature and seriousness of the bank's offenses and represents a milestone in the department's ongoing efforts to ensure the integrity of public markets critical to our financial system".
DOJ, 29 September 2020
166 reports of pension fraud amid coronavirus pandemic
The Home Office has stated that between 24 March 2020 and 25 September 2020, Action Fraud received 166 reports of pension fraud amid the coronavirus pandemic. This statement was made in response to a question posed by Neil Gray MP (Scottish National Party) regarding the number of people who had been contacted by Action Fraud in relation to potential pension scams since the beginning of the coronavirus pandemic.
Question for Home Office, 1 October 2020
Cyber Crime
Europol releases Internet Organised Crime Threat Assessment (IOCTA) 2020
This week Europol released its Organised Crime Threat Assessment report which focused on the challenges emerging from cybercrime. The report showed that the coronavirus pandemic had sparked a "significant change and criminal innovation" in cybercrime to exploit the current situation. The report also showed that cryptocurrencies continue to play a big role in facilitating payments for various forms of cybercrime with criminal activity making up 20% of crypto transactions.
Europol IOCTA Report, 5 October 2020
Sanctions
EU and US impose new sanctions against Belarus
The EU and the US have adopted new sanctions measures against a number of government officials in Belarus, following on from recent sanctions adopted by the UK and several other countries in response to the country's presidential elections in August and subsequent oppression of political opposition. Most countries, including the UK and US, have targeted President Alexander Lukashenko as part of their new sanctions measures; however, the EU regime does not include restrictive measures against the President himself, but only a number of other government officials and associates.
EU Council, 2 October 2020
EU threatens Turkey with further sanctions over Cyprus oil and gas exploration
European Commission President Ursula von der Leyen has called for Turkey to show restraint in pursuing oil and gas exploration activities in disputed waters near Cyprus. Tensions between Cyprus, Greece and Turkey have escalated this year in relation to Turkey's exploration activities in the region, and the situation worsened in August when a Turkish research ship entered disputed waters near the Greek island of Kastellorizo. EU leaders have indicated a desire to de-escalate tensions in the region, while holding out the threat of sanctions being imposed on Turkey in the absence of political dialogue.
BBC News, 2 October 2020
Enforcement
FCA granted £1.6m confiscation order
The confiscation order was made against Richard Baldwin in the sum of £1.6 million after he absconded from justice during his trial and conviction for money laundering in 2017 (following the conclusion of Operation Tabernula). Mr Baldwin must pay this amount within 3 months or he will face a further 8 years in prison. The amount is a reflection of benefits Mr Baldwin received from laundering the proceeds of a conspiracy to insider deal between October 2007 and November 2008 which also involved his co-defendants Martyn Dodgson and Andrew Hind. Mr Baldwin used off-shore companies, bank accounts and false invoices to carry out the money-laundering. Operation Tabernula is one of the FCA's most complex insider dealing investigations to date. During the trial in 2017, the Judge noted that Mr Baldwin had been convicted on "compelling evidence" of "extremely sophisticated" money laundering.
FCA, 5 October 2020
Sale of crypto-derivatives to retail consumers banned by FCA
The FCA has banned the sale of derivatives and exchange traded notes that reference certain types of cryptoassets to retail consumers on the grounds that they are "ill-suited for retail consumers due to the harm they pose". The FCA estimates that retail consumers will save around £53m from the ban. Sheldon Mills (Interim Executive Director of Strategy & Competition at the FCA) noted that the ban "reflects how seriously we view the harm" and that "consumer protection is paramount."
FCA, 6 October 2020
Environmental
Northamptonshire woman fined after link to waste crime
Kathleen Stokes was fined after the Environment Agency discovered that a van registered in her name was connected to the illegal disposal of wood-type waste around the Edmonton area. The Environment Agency prosecuted Ms Stokes as part of Operation Angola – a joint effort by the agency and other bodies to target gangs of criminals who dump significant amounts of waste across the South East of England. Ms Stokes pleaded guilty to breaching the Environmental Protection Act 1990, in that a vehicle registered to her was used in illegal waste dumping. Ms Stokes was subsequently fined £200, ordered to pay costs of £2,000 and a victim surcharge of £30.
Environment Agency, 30 September 2020
Health and Safety
Tesco fined for displaying out-of-date food
Tesco was fined around £167,000 on 25 September 2020, after admitting it had failed to comply with legal requirements concerning food safety and hygiene. Trading standards officers found more than 40 out-of-date products for sale during an inspection at a Tesco store in Bracknell, Berkshire, in 2017. Some of the products were over 15 days out-of-date. Tesco said the case failed to reflect the high standards it expected in-store. However, Bracknell Forest Council said that the store's documentation records showed that checks were carried out incorrectly. The supermarket chain was also ordered to pay around £7,000 in costs.
Food Manufacture, 30 September 2020
East Kent Hospitals Trust failed inspection in relation to Covid-19 practices
On 11 August, the Care Quality Commission (CQC) carried out an inspection of the medical wards at William Harvey Hospital in Ashford, Kent, which were being used to care for patients that had contracted Covid-19. The inspection report reveals that staff were seen to be wearing masks incorrectly, not utilising PPE properly, not using hand sanitiser and not adhering to social distancing. The CQC is said to have taken urgent enforcement action, telling the Trust to ensure there was an "effective system to manage the health and safety of people using the hospital". The East Kent Hospitals Trust has reportedly taken action immediately to address concerns.
BBC, 7 October 2020
Animal feed company fined after employee injury
The Health and Safety Executive commenced an investigation following an incident that happened in December 2018, during which an employee of Hi Peak Feeds Limited had their arm severed by a conveyor when trying to clear a blockage at a site in Derbyshire. The investigation found that the company did not have a documented safe system of work for clearing blockages. This meant that there was no sufficient risk assessment, no reference, no training material or procedure that could be monitored, as a result different practices developed over time. The company pleaded guilty to breaching Section 2(1) of the Health and Safety at Work Act 1974. It was fined £140,000 and ordered to pay costs of around £2,500.
SHP online, 1 October 2020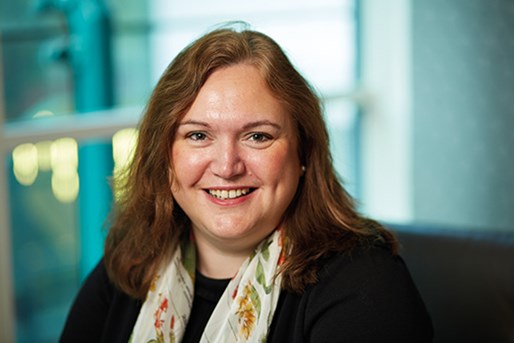 Nichola Peters
Partner, Head of Global Investigations/Inquiries
London
View profile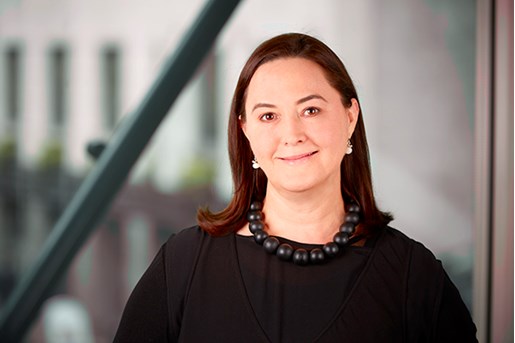 Michelle de Kluyver
Partner, Global Investigations
London, UK
View profile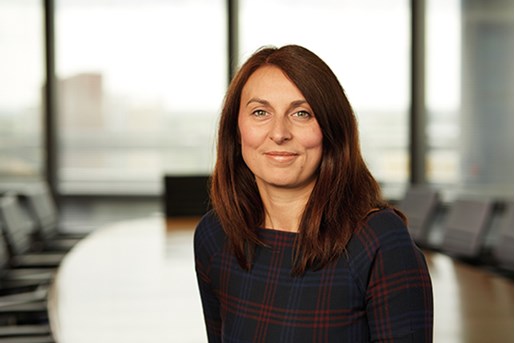 Erin Shoesmith
Partner, Health & Safety United Kingdom
View profile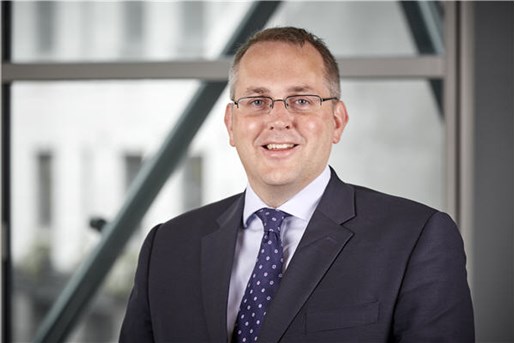 David Pygott
Partner, Global Investigations
London, UK
View profile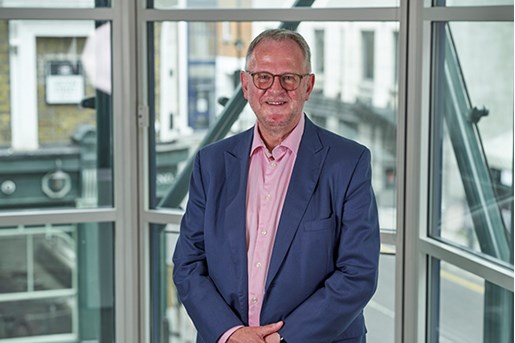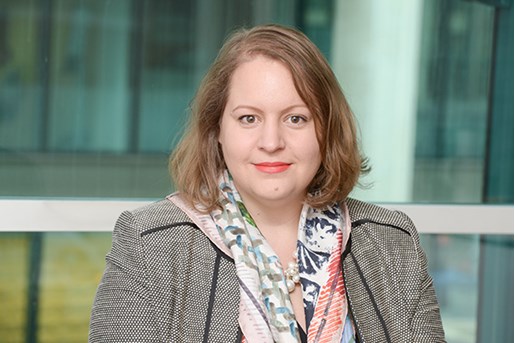 Sarah Thomas
Partner, Global Investigations
London
View profile