Read on for the latest news and updates in bribery and corruption; fraud; health and safety and more...
---
Bribery and Corruption
Herbalife to pay $123 million in settlement of FCPA violations
Herbalife has agreed to settle charges with the US Securities and Exchange Commission (SEC) and has been issued with a criminal fine in relation to violations of the books and records and internal accounting controls provisions of the Foreign Corrupt Practices Act (FCPA). The SEC alleged that Herbalife's Chinese subsidiaries offered payments, meals, gifts and other benefits to Chinese officials in connection with obtaining sales licenses and avoiding government investigations and other negative coverage in state-owned media. Employees of Herbalife China were allegedly asked to falsify expense documents to conceal the improper payments. The high expenses allegedly violated Herbalife's internal FCPA policies but the violations were not detected by Herbalife's executives who subsequently failed to detect and prevent the falsified expense reports and improper payments and benefits. The SEC order found that Herbalife had failed to devise and maintain a sufficient system of internal accounting controls.
Herbalife received a criminal fine of $55 million and agreed to pay disgorgement of more than $58.6 million and prejudgment interest of more than $8.6 million as part of the SEC settlement. Under the terms of the SEC settlement, Herbalife agreed to report on the status of its remediation and compliance measures for a three year period.
US Securities and Exchange, 28 August 2020
US-based manufacturer charged for misstating its financial statements and failing to account for asbestos liabilities
BorgWarner Inc., a US-based motor vehicle parts manufacturer has been charged by the SEC for allegedly violating the reporting, books and records, and internal accounting controls provisions of the federal securities laws. Between 2012 and 2016, BorgWarner allegedly materially misstated its financial statements by failing to report over $700 million in liabilities associated with future asbestos claims. In early 2017, BorgWarner reported a charge for the claims and in 2018 the company restated its financial statements for the appropriate periods dating back to 2012. BorgWarner has agreed to settle the charges with the SEC without admitting or denying the findings in the SEC's order and has agreed to pay a penalty of $950,000 and to cease and desist from future violations.
US Securities and Exchange, 26 August 2020
Fraud
Criminal network of copyright infringing hackers has been dismantled
A criminal network of copyright infringing hackers allegedly responsible for pirating movies and hosting illegal digital content has been dismantled. The investigation involved the cooperation of the US authorities and their counterparts in 18 countries, with support from Europol and Eurojust. Several of the main suspects were arrested and sixty servers across North America, Europe and Asia were taken down. Investigations into the criminal network Sparks Group commenced in September 2016 and it is alleged that their activities have caused tens of millions of US dollars in losses to film production studios from copyright infringement. The Sparks Group allegedly compromised copyright protections by reproducing and uploading unreleased content and also made material misrepresentations and omissions to wholesale distributors.
Europol, 26 August 2020
Four individuals charged for involvement with mass-mailing fraud schemes
Four individuals have been charged for allegedly defrauding thousands of elderly and vulnerable victims through mass-mailing fraud schemes. The fraud schemes are alleged to have caused tens of millions of dollars in victim losses by presenting false prize promotions in exchange for a small fee. Sean Novis, and Gary Denkberg have been charged with conspiracy to commit mail fraud and multiple mail fraud and wire fraud counts for running fraudulent mass-mailing schemes. The indictment alleges that between January 2003 and September 2016, Novis and Denkberg mailed hundreds of thousands of false prize notices to the victims. Novis and Denkberg were in violation of the United States Postal Service cease-and-desist agreements and consent orders that they agreed to in 2012 which had barred them from mailing fraudulent prize notices. Under a separate indictment, Alex Quaglia and Patrick Fraser have also been charged with mail fraud and conspiracy to commit mail fraud in connection with schemes to defraud consumers by sending deceptive mailing pieces that falsely promised large cash prizes in exchange for payment of a fee.
US Department of Justice, 1 September 2020
Sanctions
US imposes sanctions on senior ICC officials
The US has imposed sanctions on certain senior officials of the International Criminal Court (ICC). Chief Prosecutor Fatou Bensouda and Phakiso Mochochoko, Head of the Jurisdiction, Complementarity and Cooperation Division, have been listed as Specially Designated Nationals and are therefore subject to asset freezes and other restrictive measures.
In announcing the sanctions, Secretary of State Mike Pompeo accused the ICC of targeting Americans and claimed that Bensouda was materially assisting this effort. The measures come after the ICC announced earlier this year that it would be opening an inquiry into war crimes committed by all sides in Afghanistan. The US also opposes ICC scrutiny of potential crimes committed by Israel against Palestinians as part of an investigation that also looks at abuses carried out by Palestinian security forces.
The Guardian, 2 September 2020
FCA
Wirecard announces it is winding-down its FCA-regulated business
Wirecard Card Solutions Limited, a subsidiary of Wirecard AG, has announced that it is winding-down its FCA-regulated business. The decision follows ongoing investigations in Germany into Wirecard AG and previous action from the FCA. Wirecard is authorised and supervised by the FCA to issue e-money and to provide payments services. The FCA has confirmed in its statement that it is working closely with Wirecard to ensure that its customers are treated fairly.
FCA, 28 August 2020
Health and Safety
Three construction firms fined amounts totalling £256k after worker dies during demolition project
The HSE investigation related to a fatal incident that occurred in October 2016. The employee was removing roof timbers by hand, when a gable wall partially collapsed causing him to fall backwards striking his head against a stack of roof tiles. The investigation found that the work was inadequately planned and managed, the removal of the roof timbers was done out of sequence, and the brick gable had been left unstable. Inadequate provision was also made to prevent falls from height, despite concerns raised by workers days before the incident. Ryde Demolition Limited (the supervisor's employer) pleaded guilty to breaching two counts of Section 2(1) of the Health and Safety at Work Act 1974 and have been fined £80,000. Stoneham Construction Limited (the principal contractor) have pleaded guilty to breaching Regulation 13(1) of the Construction (Design & Management) Regulations 2015 and have been fined £56,667. HJ Bennett Ltd have pleaded guilty to breaching two counts of Section 3(1) of the Health and Safety at Work Act 1974 and have been fined £120,000. Each firm was also required to pay £12,000 in costs.
HSE, 27 August 2020
Bakery fined after an employee amputated his right hand on a bagel production line
In October 2017, an incident occurred when an employee of Mr Bagel's Limited was able to access the internal parts of a machine as he attempted to clear dough that had become jammed. When the dough was cleared, the machine restarted and amputated the employees hand at the wrist. The HSE investigation found that the company did not have adequate measures in place to prevent access to the dangerous parts of the machine. Mr Bagel's Limited pleaded guilty to breaching Regulation 11 of The Provision and Use of Work Equipment Regulations 1998 and was fined £4,500 and ordered to pay costs of £4,500.
SHP, 2 September 2020
£120k fine given to adhesive tape manufacturer after employee fatally crushed
The employee had been operating a machine when he was drawn into an in-running nip between a rotating roller and adhesive material, resulting in fatal crushing injuries. The incident occurred in April 2018, yet the company had received advice in 2012 relating to the need for guarding of machinery. The HSE investigation found that the company had failed to take follow-up action to implement the necessary guarding measures. Scapa UK Limited pleaded guilty to breaching Section 2(1) of the Health and Safety at Work etc. Act 1974 and was fined £120,000 with full costs of £15,192.68.
SHP, 1 September 2020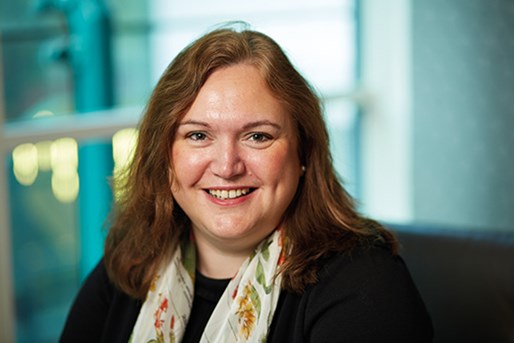 Nichola Peters
Partner, Head of Global Investigations/Inquiries
London
View profile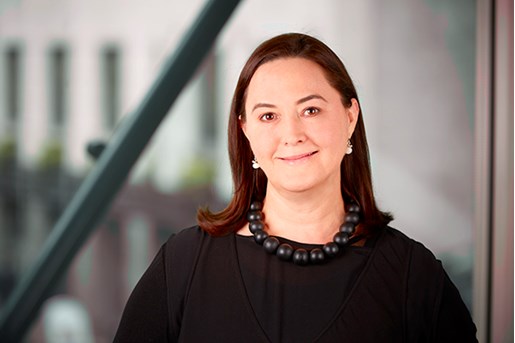 Michelle de Kluyver
Partner, Corporate Crime and Regulatory Investigations
London, UK
View profile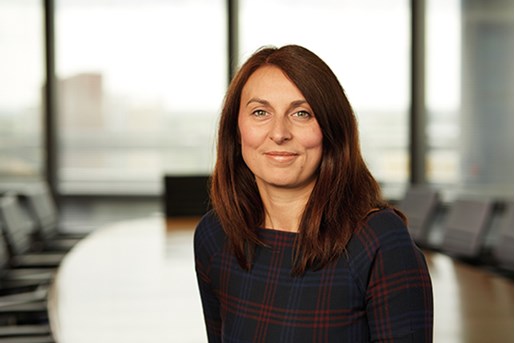 Erin Shoesmith
Partner, Health & Safety United Kingdom
View profile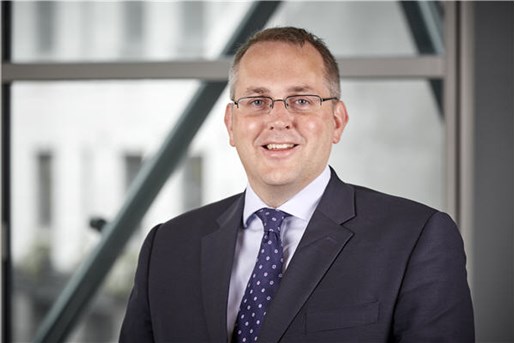 David Pygott
Partner, Global Investigations
London, UK
View profile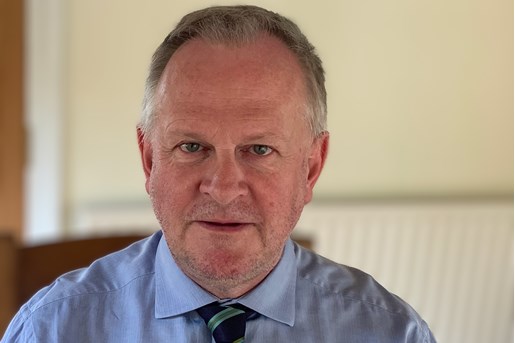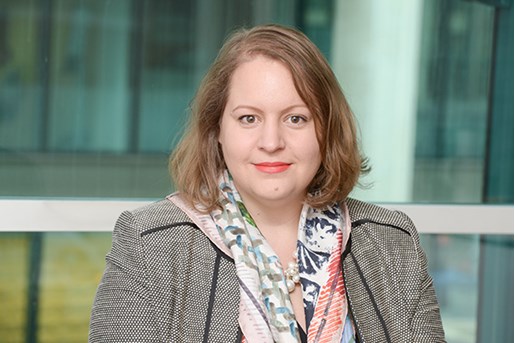 Sarah Thomas
Partner, Global Investigations
London
View profile