Read on for the latest news and updates in bribery and corruption; fraud; health and safety and more...
---
Bribery and Corruption
French ex-President Sarkozy on trial for corruption charges
The trial of Nicolas Sarkozy, president of France between 2007 and 2012, commenced on Monday in Paris. Sarkozy is facing charges that he bribed a magistrate, Gilbert Azibert, for information about an investigation into the former president's allegedly corrupt 2007 election campaign. Prosecutors allege that Sarkozy and his lawyer, Thierry Herzog, sought to bribe Azibert with a job in Monaco in exchange for information about the aforementioned investigation. The first day of the trial was suspended after thirty minutes due to health concerns relating to Azibert, who is Sarkozy's co-defendant. The trial is due to resume on Monday.
If convicted, Sarkozy could face a 10-year prison sentence and a €1m fine. Sarkozy denies any wrongdoing.
BBC, 23 November 2020
Indonesian Fisheries Minister apologises for bribery charges
Indonesia's Maritime Affairs and Fisheries Minister, Edhy Prabowo, was arrested on Wednesday on suspicion of accepting bribes relating to permits for exports of lobster larvae. Indonesia's anti-corruption commission accused Prabowo of receiving an estimated 3.4 billion rupiah ($240,000) from several companies during the course of this year. It is thought that Prabowo and his wife used the monies to fund a luxury shopping spree in the US.
Prabowo apologised upon his arrest and said "I will be responsible for what I have done." He faces up to twenty years in prison if found guilty of the charges. Five other officials and a businessman are also alleged to have taken bribes in connection with the exports of lobster larvae and other commodities.
The Independent, 26 November 2020
Apple's Head of Security charged with bribery over concealed weapons permits
Apple's Head of Security, Thomas Moyer, has been indicted by a grand jury in Santa Clara, California, following accusations he offered to donate 200 iPads to police in exchange for four concealed weapons permits for Apple security staff. Two officers in the Santa Clara County Sherriff's Office have also been charged with soliciting bribes for issuing the concealed carry permits. Moyer denies the charges and says that Apple's internal investigation found no evidence of wrongdoing. Moyer's lawyer insisted that the iPad donations were unconnected to the weapon permit applications.
City AM, 24 November 2020
Fraud
Four million cigarettes worth £1.6m seized in excise duty fraud
HMRC has seized more than four million illicit cigarettes from a warehouse in Glasgow, thought to be worth an estimated £1.6m in lost duty and taxes. During the investigation, police and customs officers also discovered a tobacco factory which contained industrial equipment to produce the cigarettes. Police seized the machinery and dismantled the factory. Three men from Airdrie, North Lanarkshire, were arrested and charged with excise duty fraud and money laundering offences.
The UK loses £1.9bn annually as a result of the illicit tobacco market and the assistant director of HMRC's fraud investigation service commented that the incident in Glasgow undermined legitimate traders and represented "theft from the taxpayer".
BBC, 24 November 2020
Sanctions
Russia adopts retaliatory sanctions against UK Magnitsky measures
The Russian Ministry of Foreign Affairs has announced that it will impose sanctions on 25 as yet unnamed British individuals, in response to sanctions measures adopted under the UK's Global Human Rights sanctions programme. In July this year, the UK imposed sanctions on 25 Russian individuals associated with the prosecution, detention and death of anti-corruption lawyer Sergei Magnitsky, who died in custody in 2009 after giving evidence against government officials.
Russian Ministry of Foreign Affairs, 21 November 2020
UK Parliamentary debate on possible Nigeria sanctions
The House of Commons held a debate this week on whether sanctions should be imposed on members of the Nigerian government and security services involved in human rights abuses. This arose from a public petition signed by nearly 220,000 people calling for new sanctions in response to the activities of the Special Anti-Robbery Squad of the Nigerian police and the killings of anti-government protestors at the Lekki toll gate in Lagos last month.
Government minister Wendy Morton stated that she would not speculate on future sanctions designations, as doing so could reduce their impact, and that the government will continue to keep all evidence and potential listings under very close review.
Parliament, 23 November 2020
FCA Enforcement
FCA fines FX broker TFS-ICAP £3m for market misconduct
The financial regulator has found that between 2008 and 2015, brokers at TFS-ICAP Ltd carried out the practice of "printing" trades. The conduct involved the brokers lying to their clients that a trade had occurred at a particular price and/or quantity in order to encourage them to trade further with TFS-ICAP. The brokers carried out this conduct openly across multiple broking desks, and over a prolonged period of time.
In addition, the regulator found that TFS-ICAP did not act with due skill, care and diligence in addressing the risk of printing trades or reacting to the signs that such conduct was taking place. As TFS-ICAP agreed to resolve this case with the FCA, it qualified for a 30% discount to the financial penalty imposed. The overall fine totalled £3.44m.
FCA, 23 November 2020
Environmental
Individual found guilty of waste crime
A man from Chiswick was found guilty of carrying waste without the appropriate licence. His case was heard in Ealing Magistrates Court and he was fined £720, and ordered to pay costs of £3,709.23 and a £72 victim surcharge.
Stokes, the man in question, was stopped by police in 2018 for having a defective tyre. However, upon inspection by the police, the van was found to be filled with domestic and garden waste, and metal. Stokes told the police that he was a registered waste carrier, but had just forgotten his licence.
Stokes was subsequently reported for operating without a waste carrier's licence and his vehicle was later seized by the Metropolitan Police.
Environment Agency, 23 November 2020
Health and Safety
Local authority conviction appealed
Following a multi-agency investigation into a variety of issues, including various statutory nuisances, the local authority took up the mantle of enforcement against an owner of an industrial site. The owner, referred to as "MS", was issued with an abatement notice, prohibiting burning at the site. MS was subsequently charged with breach of the notice. Having been convicted at first instance, MS sought to appeal the conviction. There had been a variety of errors made by the local authority, and MS's legal team identified that the alleged nuisance did not constitute a "statutory nuisance" for the purposes of the legislation. The conviction for breach was quashed, together with the substantial financial penalty.
Lincoln House Chambers, 24 November 2020
COVID-19 Winter Plan
The Government have now published a "Winter Plan", which seeks to outline the proposed COVID-19 strategy for the upcoming winter months. The Government have made it clear within the plan that England and Wales will be returning to a tiered system after the second lockdown period ends on 2 December 2020. Some slight changes have been made to the previous tier system rules, such as further restricting the operation of hospitality businesses based in Tier 2 and 3 areas. Further, measures such as remote working will still be encouraged even in medium alert Tier 1 areas.
Gov.uk, 23 November 2020
Waste recycling company fined after employee fatally injured
In March 2018, two employees of Enva Scotland Limited were trying to remove waste that was trapped within a shredder machine. This led to one employee being struck on the head by a magnet. He sustained extensive head injuries and died as a result. An investigation by the HSE found that the company failed to provide employees engaged in cleaning and using the shredder with adequate training, information and instruction on the deployment of the magnet fitted to the shredder. Enva Scotland Limited pleaded guilty to breaching Sections 2(1) and 33(1)(a) of the Health and Safety at Work Act and was fined £264,000.
HSE, 17 November 2020
HSE to check businesses in the transport sector are COVID-secure
It has been announced by the HSE that, in the run up to the festive period, it will be working with local authorities to inspect businesses in the transport and logistics industry to ensure that they are making workplaces COVID-secure and following the relevant guidance. This is due to the expected increase in demand of services provided by the sector, given the current lockdown restrictions and increase in online shopping.
HSE, 23 November 2020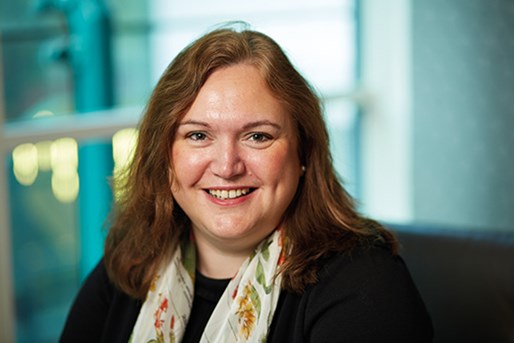 Nichola Peters
Partner, Head of Global Investigations/Inquiries
London
View profile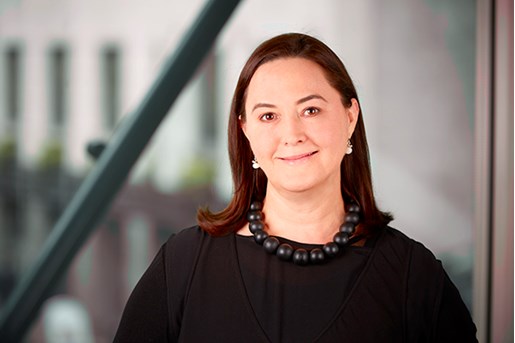 Michelle de Kluyver
Partner, Global Investigations
London, UK
View profile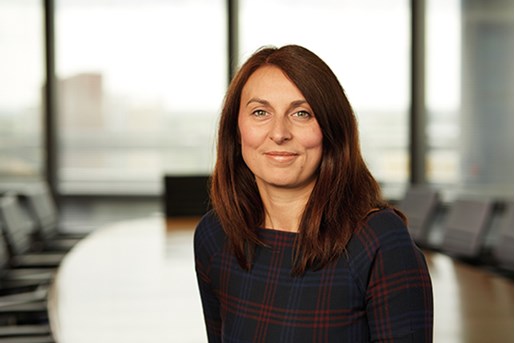 Erin Shoesmith
Partner, Health & Safety United Kingdom
View profile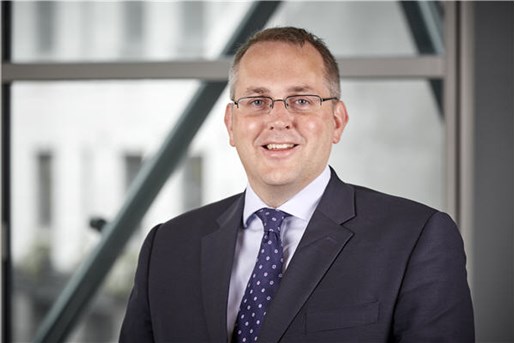 David Pygott
Partner, Global Investigations
London, UK
View profile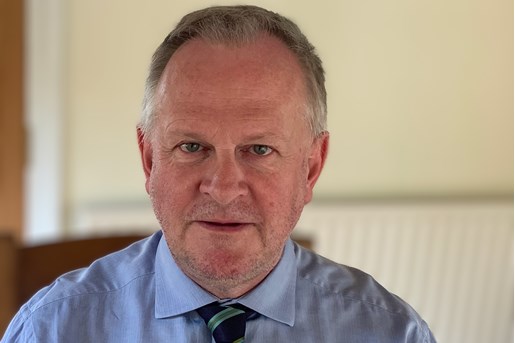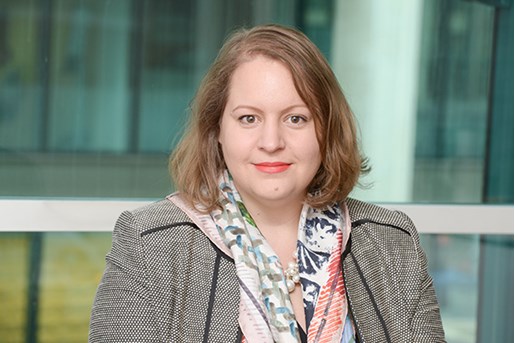 Sarah Thomas
Partner, Global Investigations
London
View profile