Read on for the latest news and updates in bribery and corruption; money laundering; health and safety and more...
---
Bribery and Corruption
Italian prosecutors request eight-year prison sentence for chief executive of Eni
Eni's chief executive, Claudio Descalzi, faces up to eight years in prison over an allegedly corrupt Nigerian oil block deal. Posecutors asked for eight years in prison for Descalzi and seven years and four months for Shell's former head of upstream Malcolm Brinded. Italian prosecutors have alleged that the vast majority of the $1.3bn Shell and Eni paid for the offshore oil block in 2011 was given in bribes to businessmen, middlemen and Nigerian officials. Prosecutors have also requested that Mr Descalzi's predecessor, Paolo Scaroni, serves an eight year sentence and that Eni and Shell are fined 900,000 euros each. They have also sought to confiscate a total of $1.092 billion from all the defendants in the case, the equivalent of the bribes alleged to have been paid.
FT, 21 July 2020
Former Unaoil executive sentenced to five years for bribery in post-occupation Iraq
Ziad Akle has been sentenced to five years' imprisonment for paying over $500,000 in bribes to secure a $55m contract to supply offshore mooring buoys. A jury at Southwark Crown Court found Akle guilty on two counts of conspiracy to give corrupt payments. Another individual, Stephen Whiteley, was found guilty of one count of conspiracy to give corrupt payments in relation to the same crime. He will be sentenced on a date to be determined.
SFO, 23 July 2020
Money Laundering
Bosnia & Herzegovina removed from EU's list of high-risk countries
Bosnia & Herzegovina has officially been removed from the European Union's list of high-risk third countries. The EU has observed improvements made in reinforcing national anti-money laundering and counter-financing of terrorism regimes.
Lexology, 17 July 2020
Fraud
Ex-Wirecard boss re-arrested in Germany
Former boss of Wirecard, Markus Braun, was taken back into custody on Wednesday as prosecutors expand their investigation in to the company's collapse. Two other men, who are said to be former accounting and finance chiefs at the company, were also arrested. Prosecutors suspect that the arrested men, among others, agreed to fake income from business with third-party acquirers in order to inflate Wirecard's balance sheet. It is alleged this enabled the group to borrow almost £3bn from banks in Germany and Japan which is likely to have been lost.
Sky News, 22 July 2020
Fiat-Chrysler offices raided over diesel emissions fraud claims
In a continuation of the dieselgate scandal that broke in 2015, authorities in Germany, Italy and Switzerland have raided the offices of Fiat-Chrysler, as well as truck maker CNH Industrial. Both firms are controlled by a holding company of Italy's Agnelli family, Exor. The raids were initiated by German authorities who allege so-called 'defeat devices' were used in 200,000 vehicles. In addition, two firms in London have been asked to produce documents to UK authorities.
BBC, 22 July 2020
Cyber Crime
Cybersecurity report reveals hackers targeted a premier league transfer deal
A managing director at a premier league club had their email address hacked during a transfer deal, which, but for intervention from the bank, would have seen the club lose approximately £1m. The Cyber Threat to Sports Organisations report, published by the National Cyber Security Centre also found that 70 per cent of the businesses surveyed had experienced a cybersecurity incident in the past year. The report was welcomed by key sporting leaders in the UK.
Sky Sports, 23 July 2020
Sanctions
UK extends China arms embargo to include Hong Kong
The UK has extended the arms embargo that it has applied to mainland China since 1989 to also cover exports to Hong Kong, in response to the new Hong Kong National Security Law. Any items subject to UK military export licensing requirements destined for Hong Kong will now require a licence, with licence applications being assessed on a case by case basis and only granted where consistent with UK licensing policy. Open general export licences that include Hong Kong are being updated to bring them in line with restrictions on China.
Export Control Joint Unit, 22 July 2020
Russia report comments on sanctions policy
The Intelligence and Security Committee of the UK Parliament (ISC) has published its long-awaited report on allegations of Russian interference in UK politics. The report includes a number of references to sanctions policy with regard to Russia.
The Committee concluded that sanctions imposed on Russia in response to the 2018 Salisbury poisonings sent a strong message to Russia and had a "powerful impact" on members of the Russian elite. The report also supported the National Crime Agency's proposals to amend the Sanctions and Money Laundering Act 2018 to include "serious and organised crime" as grounds for introducing sanctions.
ISC, 21 July 2020
Health and Safety
Government updates guidance for performing arts and grassroots sport in England
Addleshaw Goddard has produced two sectoral guides covering performing arts and grassroots sports and gym/leisure facilities in England following updates by the Department for Business, Energy and Industrial Strategy. Under the new guidance, from 11 July, outdoor performances can take place in front of a live audience and outdoor swimming pools are now permitted to re-open. Indoor gyms, fitness and dance studios, indoor swimming pools and indoor water parks will be permitted to reopen from 25 July. The Government has also provisionally indicated that indoor performances before a live audience will be permitted from 1 August.
Addleshaw Goddard, 17 July 2020
HSE Annual Report and Accounts 2019-2020
Addleshaw Goddard has produced a summary of the HSE's Annual Report for 2019-2020. The Report sets out an overview of HSE's performance over the last 12 months, including key health and safety and enforcement statistics, and analyses HSE's performance in terms of progress against its priorities, including musculoskeletal disorders, reducing exposures to substances causing occupational lung disease, and work-related stress. HSE are also seeking to reduce excessively onerous business to business "blue tape" health and safety rules by working with businesses and standards-making bodies to promote a more proportionate approach. Looking ahead, one of HSE's key objectives is to establish a building safety regulator in shadow form (in England).
Addleshaw Goddard, 20 July 2020
Wirral Borough Council fined £100,000 after tree branch causes death of unborn baby
A woman who was 36 weeks pregnant was driving her two children to school when the moving vehicle was struck by a large branch which fell from a tree. After being taken to hospital for suspected major trauma, the woman undertook an emergency caesarean. Her newborn baby passed away after 15 hours. An investigation found that the branch has been cracked along its upper edge. Wirral Borough Council had not inspected the tree for 13 years and they did not have a system of tree inspection in place despite a similar incident occurring a year prior. Wirral BC pleaded guilty to breaching section 3(1) of the Health and Safety at Work etc Act 1974, and was fined £100,000 and ordered to pay costs of £49,363.
LexisPSL, 20 July 2020
Government publishes draft Building Safety Bill
The Government has published its draft Building Safety Bill, which will implement one of the largest changes to building regulation in years. The Building Safety Bill implements reforms suggested in the Government's "Building a safer future: an implementation plan" following the Hackitt review. The publication of the draft bill follows the announcement made by Housing Secretary Robert Jenrick in January that HSE would create a new Building Safety Regulator, with the aim of implementing reforms to improve building safety following the Grenfell Tower tragedy.
Ministry of Housing, Communities & Local Government, 20 July 2020
House of Commons Library issues Briefing Paper on coronavirus and business re-opening
The House of Commons Library has issued an updated Briefing Paper on coronavirus and business re-opening. The paper considers which businesses were required to close under the four lockdown regulations and how each of the four nations are lifting these regulations. As well as looking at which businesses can re-open, the paper outlines the steps that they must take to do so safely.
House of Commons Library, 22 July 2020
Government updates Track and Trace guidance
The Government has updated its guidance on the NHS Test and Trace service for employers, businesses and workers. There is a new section on collecting customer and visitor data for NHS Test and Trace. The updated guidance also specifies that contact between two people through a Perspex screen is not considered sufficient contact, and contact tracers will not consider the wearing of PPE as a mitigation when assessing whether a recent contact is likely to have risked transmitting the virus.
Department of Health and Social Care, 22 July 2020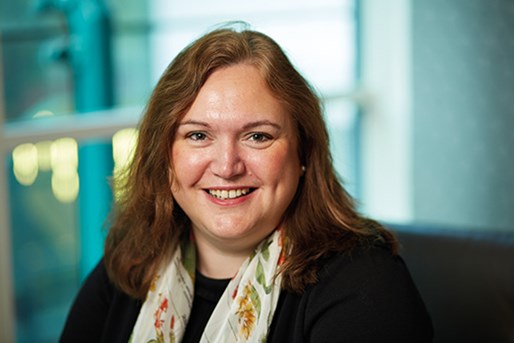 Nichola Peters
Partner, Head of Global Investigations/Inquiries
London
View profile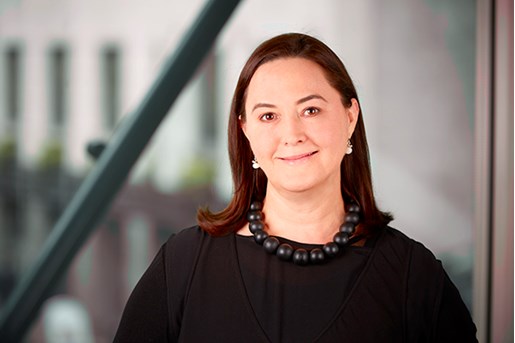 Michelle de Kluyver
Partner, Corporate Crime and Regulatory Investigations
London, UK
View profile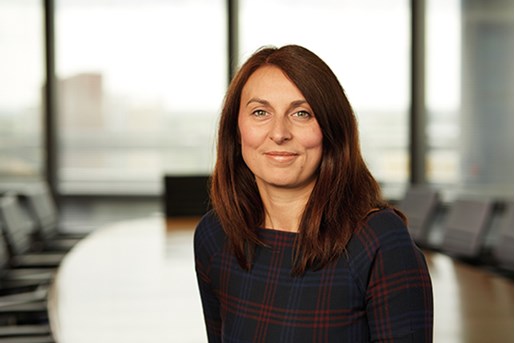 Erin Shoesmith
Partner, Health & Safety United Kingdom
View profile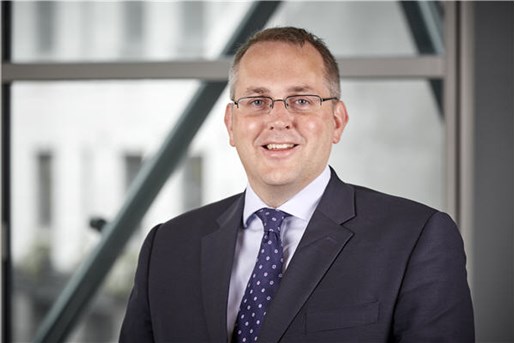 David Pygott
Partner, Global Investigations
London, UK
View profile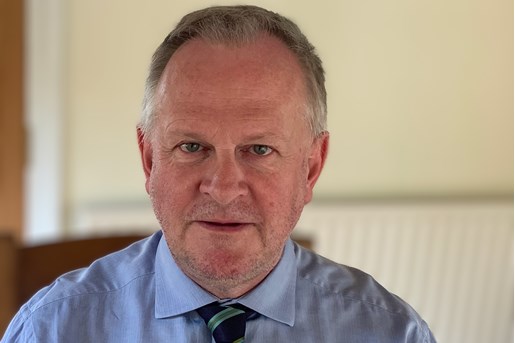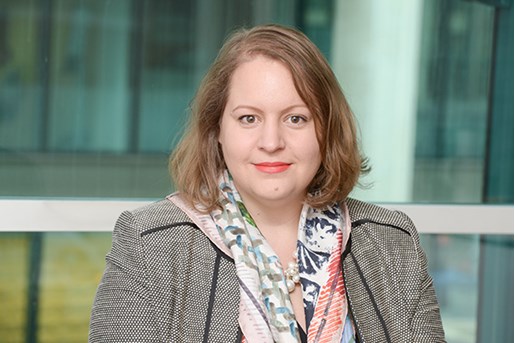 Sarah Thomas
Partner, Global Investigations
London
View profile