Read on for the latest news and updates in bribery and corruption; fraud; health and safety and more...
---
Fraud
SFO uses listed asset order to seize fine jewellery and Rolex watches
On 23 September 2020, the SFO made its first use of a listed asset order in order to seize and forfeit gold and silvery jewellery and Rolex watches worth £500,000 from Nisar Afzal, who is alleged to have committed fraud against mortgage lenders. The items were taken from a safe deposit box of the former partner of Afzal, who fled to Pakistan in the mid-2000s.The SFO have had extensive dealings with Afzal in the past, for instance, seizing £1.52 million last year from the sale of two of his Birmingham properties. His brother, Sahir Afzal was convicted of fraud against mortgage lenders and was sentenced to 13 years in prison in 2011. A warrant remains out for Afzal's arrest.
Listed asset orders are a new tool available to the SFO which are used to confiscate assets that are believed to be the proceeds of crime. The SFO stated that: "This case reinforces our determination to use every tool available to us to prevent those who would bribe, cheat and steal from resting easily on their illicit gains".
Reuters, 23 September 2020
Four individuals at steel and raw materials producer charged with fraud
Four individuals at Balli Group Plc and Balli Steel Plc have been charged by the SFO with fraudulent trading in the carrying on of the businesses with the intent to defraud creditors. One of the individuals has been additionally charged with conspiracy to defraud financial institutions.
The individuals: Nasser Alaghband, David Spriddell, Louise Worsell and Melis Erda, appeared at Westminster Magistrates' Court on 29 September and are due to appear at Southwark Crown Court on 27 October. The SFO are also looking to charge a further individual, Vahid Alaghband, with fraudulent trading and conspiracy to defraud when they later appear at court on 22 October. As proceedings are ongoing, the SFO has provided no further information at this stage.
SFO, 29 September 2020
Former Deutsche Bank employees convicted of fraudulent and manipulative trading in U.S. Commodities Markets
Two former Deutsche Bank traders based in London and Singapore have been found guilty by a Chicago federal jury of wire fraud affecting a financial institution. James Vorley and Cedric Chanu placed fraudulent orders on the CME Group operated exchange, Commodity Exchange Inc., which induced other traders to trade differently as they otherwise would have done. Vorley and Chanu misled other traders by placing orders with no intention to execute them. This is commonly known as "spoofing". The FBI's New York Field Office led the investigation and commented on Friday that those who "seek to manipulate our public financial markets through fraud will be held accountable". Sentencing has been scheduled for January 2021.
U.S. Department of Justice, 25 September 2020
FCA begins criminal proceedings against former employees of Redcentric plc
Redcentric plc's former CEO, Fraser Fisher; former CFO, Timothy Coleman and former finance director, Estelle Croft have each been charged with two counts of making false or misleading statements, contrary to the Finance Services Act 2012. Mr Coleman and Ms Croft have also been charged with further offences including providing false or misleading statements to an auditor, false accounting and fraud by false representation under the Companies Act 2006, Theft Act 1968 and Fraud Act 2006 respectively. The alleged offending period was between 1 May 2015 and 31 October 2016. Criminal proceedings brought by the FCA against the individuals are ongoing and the individuals first appeared at Westminster Magistrates' Court on 23 September 2020.
FCA, 24 September 2020
Sanctions
U.K. and others impose new sanctions on Belarus
The U.K. has imposed sanctions on eight Belarusian officials, including President Alexander Lukashenko and his son Viktor, in response to human rights violations following Lukashenko's re-election in August. The sanctions include an asset freeze and travel ban on the listed individuals, as well as a ban on U.K. persons making funds or economic resources available to the individuals. The measures have been adopted under the U.K.'s new global human rights sanctions regime.
A number of other countries, including Canada, Estonia, Latvia and Lithuania, have also adopted sanctions against the Lukashenko regime this week.
FCO, 29 September 2020
FCA Investigations
FCA call for change in law relating to financial promotions by tech giants
The FCA has requested that fraud should be included in the current Online Harms legislation to ensure that tech platforms, such as Google, are treated similarly to traditional financial promotions publishers and are legally responsible for financial promotions passed on to customers.
According to the Investment Association, online promotions of fraudulent or high-risk products have been exacerbated by the coronavirus pandemic, costing savers up to £4 million as of July. Unregulated financial promotions have been a growing focus area for the FCA, which has also recognised the "increasingly significant role" that search engines and social media sites have in publicising financial promotions.
At present, the FCA has limited powers to remove fraudulent advertising on the internet. Instead of pursuing companies to remove each individual promotion, the FCA is considering a new regime with the Treasury that will extend the application of the financial promotions regulations to online platform operators. The FCA is also proposing to discuss with the Treasury whether the FCA needs to be granted additional powers.
Investment Week, 29 September 2020
Former trader acquitted after deleting WhatsApp messages
Konstantin Vishnyak, a former Russian trader for VTB Capital plc, has been acquitted of deleting information relevant to an FCA investigation. Whilst Vishnyak was under arrest for insider-dealing, he deleted the WhatsApp application from his iPhone, asserting that the deletion was a matter of personal privacy and that it did not conceal his sharing of tips for illegal trading with a group of his Moscow associates. Vishnayk claimed that the deleted messages contained correspondence with Andrei Lugovoi, the Russian politician who is wanted for the radioactive poisoning of Alexander Litvinenko in 2006. Vishnayk claimed that he had feared that he and his family would have been subject to intrusive surveillance by the British authorities if the messages had been discovered.
Whilst the FCA have asserted that their approach remains the same and that they will continue to take action "whenever evidence we need is tampered with or destroyed", the ruling nevertheless raises doubts as to the possible recourse for financial prosecutors if they suspect an individual is hindering an investigation.
Bloomberg, 28 September 2020
Cyber Crime
Thailand prosecutes social media platforms for failure to remove online posts
Thailand is pursuing legal action under its strict "lese-majeste" laws which forbid the insulting of its monarchy. Action is being taken against Google, Facebook and Twitter for a failure to remove certain social media posts, the specific contents of which have not been publically disclosed. The digital minister, Puttipong Punnakanta, announced that the matter had now been referred to the cyber-crime police after the three companies had ignored two warnings from officials. Thai officials announced that they also intend to take action against individual users.
The prosecution represents the first instance that computer-crime laws have been used to target such online platforms. Although human rights officials have deemed the laws a means of limiting free-speech, fines of up to £4,970 plus further daily amounts can be incurred for ignoring a court order for removal of social media posts in Thailand. Facebook and Twitter have refused to comment on the developments and Google has not yet responded.
BBC, 26 September 2020
Money Laundering
Owner of Bitcoin exchange convicted of international conspiracy to commit money laundering and racketeering
Rossen Iossifov, the Bulgarian owner of a Bitcoin exchange named RG Coins, has been found guilty by the federal jury in Frankfort, Kentucky and convicted for his role in a scheme to defraud American victims of millions of dollars through online auction fraud.
Under the fraudulent scheme, Iossifov and others posted false advertisements on mainstream sales websites and communicated with victims using false identities. Victims were often persuaded to purchase fictitious goods (frequently vehicles) by persuasive narratives. The group also produced invoices from reputable companies and set up call centres to ensure that the transactions appeared legitimate. Once funds had been obtained, they were then integrated into an intricate money laundering scheme. This involved the conversion into crypto-currency and onwards transfer to money-launderers. At least 900 Americans became victims in a two-and-a-half year window, during which time Iossifov exchanged over $4.9 million worth of crypto-currency for himself and four other co-conspirators.
The trial itself lasted two weeks and sentencing is expected in January 2021.
U.S. Department of Justice, 28 September 2020
Corporate Tax Evasion
Linde GmbH and subsidiary to pay $22 million to settle allegations relating to evaded customs duties
German industrial engineering company Linde GmbH and its U.S. subsidiary Linde Engineering North America LLC (together, "Linde"), have agreed to pay $22 million to the United States in order to resolve allegations of knowingly making false statements on customs declarations to avoid paying duties owed on the companies' imports. Claims were made that the companies evaded duties including antidumping and countervailing duties owed on their imports between 2011 and 2017, during which time $500 million worth in materials were brought into the U.S.
The settlement acknowledged Linde's co-operation, recognising its partial disclosure to U.S. Customs and Border Protection (CBP) of its importing practices prior to the commencement of the investigation. The Executive Assistant Commissioner of the CBP commented that the settlement represented an "equitable and productive solution".
U.S. Department of Justice, 25 September 2020
Bribery and Corruption
Anti-corruption experts seeking new 'failure to prevent economic crime' offence aimed at large corporations
Transparency International UK and other experts on anti-corruption have called for the creation of a new 'failure to prevent economic crime' offence and that the issue of corporate liability is sent to the Law Commission for review. Similarly to the 'tried and tested' failure to prevent bribery offence under S7 Bribery Act 2010, the proposed new offence would make it easier for larger companies to be prosecuted for criminal activity and would act as an incentive for proper corporate conduct.
Anti-corruption experts have deemed it "virtually impossible" to prosecute complex, multinational corporations for economic crimes. This is because it is difficult to prove beyond reasonable doubt that senior executives and board members were aware of, and intended for, a crime to occur as they are often largely removed from processing the suspicious transactions. Executive members can therefore choose to turn a blind-eye to financial, criminal activity without fear of being prosecuted.
Transparency International, 28 September 2020
Environmental
Northumbria Police and the Environment Agency crack down on illegal fishing
On 24 September, joint boat patrols were carried out on the River Wear by fisheries enforcement officers from the Environment Agency, together with Northumbria Police.
The patrol was part of a wider investigation into the use of illegal fishing nets on the River Wear. This river is a major salmon and sea trout river in which thousands of fish spawn each year.
The Fisheries Enforcement Agency have already seized a number of illegal nets from the River Wear this year, and across the North East as a whole. Two large illegal fishing nets were recovered from this area in July.
Any individuals caught operating unlicensed nets risk prosecution, with the possible sanctions ordered by the court being unlimited fines and prison sentences. In addition to the court's powers, the Environment Agency can seize equipment and vehicles.
GOV.uk, 25 September 2020
Health and Safety
New Coronavirus penalties in force as of this week
Various guidance has, from Monday 28 September, been given the force of law in the attempt to control the renewed spread of coronavirus in England and Wales. Penalties, some of which are incremental, now include: a £200 fine for refusing to wear a face covering in certain indoor settings, a £1,000 fine for leaving self-isolation, a £4,000 fine for "recklessly" leaving self-isolation, a £1,000 fine for misinforming the Test and Trace service about close contacts and a £50 fine for employees failing to tell employers that they are in self-isolation. Employers themselves can also be faced with a £1,000 fine and prosecution if they require self-isolating staff to come into work. The Health and Social Care Secretary, Matt Hancock, commented that "these simple steps can make a huge difference to reduce the spread of the virus'", however, he added that further measures would be introduced if cases continue to rise.
GOV.uk, 28 September 2020
A hospital trust fined due to a failure in its duty of candour to relatives following the death of a patient
The Care Quality Commission (CQC) has prosecuted a hospital trust for the first time, in relation to a failure in duty of candour, which requires an open and transparent communication with patients and their families under the Health and Social Care Act 2008. In December 2017, a 91 year old patient's oesophagus was perforated during an endoscopy at Derriford Hospital, Plymouth, yet the hospital trust initially concluded no significant harm had been caused during the procedure. The CQC ultimately disagreed and found it may have caused the patient's death. The University Hospitals Plymouth NHS Trust pleaded guilty to failing in its duty of candour, and has been fined £1,600 plus costs of over £10,800 and a £120 victim surcharge.
BBC, 24 September 2020
New HSE dust inspection initiative
As of Monday 5th October, HSE Inspectors will be questioning contractors on the measures they have in place to protect workers from respiratory risks and occupational lung disease caused by silica, asbestos and wood dust. Inspectors will also be looking for evidence of employers and workers knowing the risks, planning their work and using the right controls. If necessary, they will use enforcement to make sure workers are protected. This month-long inspection initiative is the fourth health-focused initiative of its kind, and it is part of HSE's longer term health and work strategy to improve health within the construction industry.
HSE, 24 September 2020
MoD issued with Crown Censure over diving fatality
The Ministry of Defence (MoD) has been issued with a Crown Censure by the HSE after a military diver died during training in November 2018. HSE served two Crown Improvement Notices on MoD on 25 February 2019, relating to the failure to conduct suitable and sufficient risk assessments for the exercise. MoD has since rectified these issues. By accepting the Crown Censure, the MoD has acknowledged that but for crown immunity, there was sufficient evidence to provide a realistic prospect of conviction for breaching Section 2(1) of the Health and Safety at Work etc. Act 1974.
HSE, 29 September 2020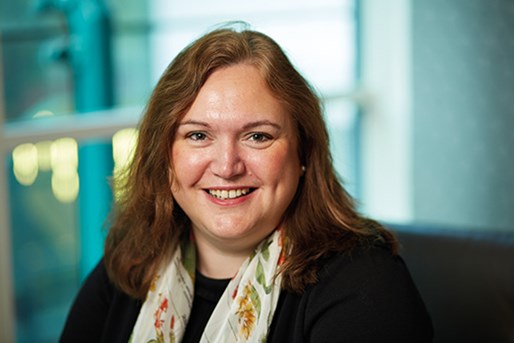 Nichola Peters
Partner, Head of Global Investigations/Inquiries
London
View profile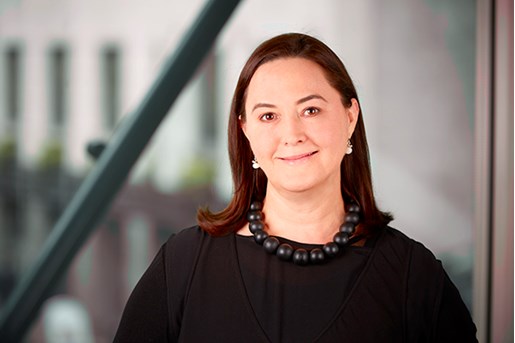 Michelle de Kluyver
Partner, Corporate Crime and Regulatory Investigations
London, UK
View profile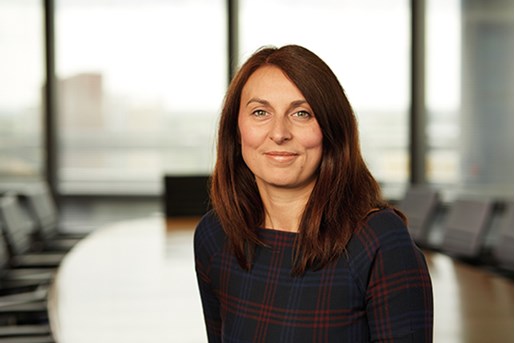 Erin Shoesmith
Partner, Health & Safety United Kingdom
View profile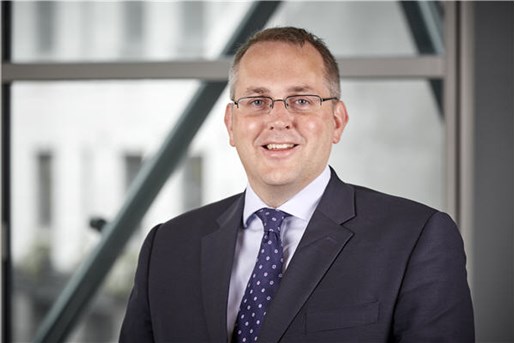 David Pygott
Partner, Global Investigations
London, UK
View profile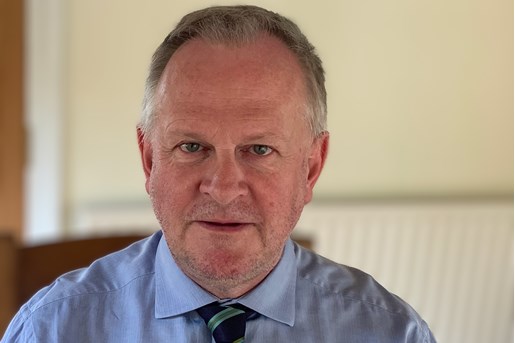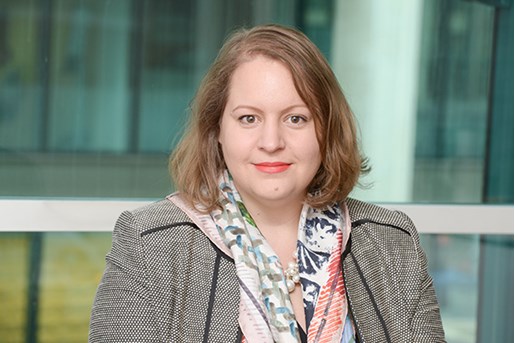 Sarah Thomas
Partner, Global Investigations
London
View profile