Read on for the latest news and updates in bribery and corruption; fraud; health and safety and more...
---
Bribery and Corruption
Former President of Mexico accused of bribery and corruption
The former President of Mexico from 2012-2018, Enrique Peña Nieto, is under investigation by prosecutors in Mexico following accusations by former head of the state energy firm Emilio Lozoya that he took millions of dollars in bribes and bribed MPs. Mr Lozoya alleges that Mr Peña Nieto funnelled more than $4m in bribes from Brazilian construction giant Odebrecht into his presidential election campaign and also bribed lawmakers in order to ensure passage of an energy reform bill through parliament. Mr Lozoya was last month extradited from Spain to stand trial on corruption charges relating to Odebrecht. Mr Peña Nieto has not been charged and has not commented on the allegations.
BBC, 12 August 2020
Money Laundering
Indian tax authorities raid businesses of Chinese entities
In an official statement, Indian tax authorities have confirmed that they have raided the premises of a number of Chinese entities over money laundering concerns. The statement provided no details on the kind of 'entities' raided but alleged that Chinese individuals, along with allies and bank employees had been involved in money laundering through a series of shell companies. The statement noted that "more than 40 bank accounts were created in various dummy entities entering into credits of more than 10 billion rupees ($134.03 million) over the period". The raid also revealed evidence of transactions involving Hong Kong and US dollars. Further investigations continue.
Reuters, 11 August 2020
Fraud
HMRC probe into furlough fraud by companies
HMRC have confirmed that as of Friday 7 August, it had been sent 7,791 reports of potential fraud related to the Coronavirus Job Retention Scheme. HMRC has urged anyone concerned that their employer might be abusing the scheme to submit an anonymous report. On 9 July, HMRC confirmed that the first person had been arrested in connection with fraud of the furlough scheme.
iNews, 10 August 2020
Which? warns of lottery on refunds for victims of bank transfer fraud
The consumer campaign group Which? has raised concerns that customers are being treated unfairly or inconsistently by banks and building societies when seeking refunds after they have been tricked into directly transferring money to fraudsters. A voluntary reimbursement code was established last year to provide redress where neither the customer nor the bank was to blame for the fraud. However, some banks have taken a more narrow interpretation of the code than others, resulting in a 41% reimbursement figure for the scheme, described by Which? as woefully low. Gareth Shaw, head of money at Which?, said: "Banks, regulators and government must work together to make the code mandatory and ensure that strong standards on reimbursement are introduced."
Sky News, 11 August 2020
Woman pleads guilty to multi-million dollar prize notification fraud
The U.S. Department of Justice announced that Andrea Burrow has pleaded guilty to committing mail fraud which conned hundreds of thousands of victims out of more than $10 million. The scheme, which operated between 2010 – 2018, involved sending fraudulent prize notifications to lead victims to believe they could claim a large cash prize if they paid a small fee. Five other defendants are also on trial, due to begin September 2020.
DoJ, 12 August 2020
Sanctions
US imposes sanctions on Carrie Lam and other Hong Kong and China officials
The US has imposed sanctions on 11 individuals in response to the new national security law that came into force in Hong Kong on 30 June. The sanctions target a number of senior government officials in Hong Kong and China responsible for adopting and implementing the law, including Hong Kong's Chief Executive, Carrie Lam, as well as government ministers for Security and Justice.
The national security law introduced new crimes of secession, subversion, terrorism and collusion with foreign forces as well as inciting hatred of China's central government or Hong Kong's regional government, with severe penalties including life imprisonment. The legislation has been widely criticised by the international community. In response to the US sanctions, China has adopted its own retaliatory sanctions measures targeting 11 US citizens, including senators Marco Rubio and Ted Cruz.
US Treasury, 7 August 2020
Hong Kong banks taking steps to comply with US sanctions
It is reported that a number of China's largest state-owned banks operating in Hong Kong are taking tentative steps to comply with US sanctions measures imposed on senior government officials, while foreign banks with exposure to US jurisdiction have suspended accounts or increased scrutiny of Hong Kong clients and transactions.
US sanctions impose an asset freeze on the 11 sanctioned individuals and prohibit transactions with those persons. The sanctions framework also allows for the US to impose secondary sanctions measures in due course on foreign financial institutions who "materially contribute" to the threats to Hong Kong's autonomy from mainland China.
Bloomberg, 12 August 2020
EU warns of Belarus sanctions following controversial elections
The EU Council has criticised the recent presidential elections in Belarus, stating that they were "neither free nor fair". The Council has confirmed that it will be assessing the Belarusian authorities' actions to address the current situation and conducting an in-depth review of the EU's relations with Belarus. This may include taking measures against those responsible for violence, unjustified arrests and falsification of election results.
The EU previously imposed sanctions on Belarus in 2006, including against President Alexander Lukashenko, for violations of international electoral standards. Those measures were lifted in February 2016 following the release of all remaining political prisoners. The current situation could well lead to similar sanctions being re-imposed in the near future.
EU Council, 11 August 2020
Health and Safety
HSE contacting businesses in Greater Manchester and Swindon to ensure they are Covid secure
The HSE is working alongside the Greater Manchester Combined Authority (GMCA) and Swindon Borough Council to understand patterns of cases and ensure duty holders and employers are complying with workplace guidance, adequately managing risks and protecting workers. Businesses can do this by following 5 practical steps:
carrying out a Covid-19 risk assessment
increased cleaning, hand washing and hygiene
taking steps to help people work from home
maintaining 2 metre social distancing where possible
where 2 metre social distancing isn't possible, managing transmission risk
Common issues found by HSE and local authority inspectors have included: businesses failing to provide arrangements for monitoring, supervising and maintaining social distancing, failures in adequate cleaning regimes and a failure to provide access to welfare facilities.
HSE, 12 August 2020
Sarah Newton appointed as new Chair of the Health and Safety Executive
Sarah Newton replaces Martin Temple as the new Chair of the organisation and has been posted to the role for 5 years. Prior to the role, she served on a wide range of boards and is currently a Non – Executive Director of the Royal Cornwall Hospital NHS Trust. Between 2010 and 2019, she was a Minister in the Home Office working on tackling modern slavery and human trafficking then moving to a role within the Department of Work and Pensions where she led the Health and Work unit.
SHP, 7 August 2020
Company fined £150,000 following gas leak
Infrastructure specialists, John Murphy & Sons have been fined £150,000 for a breach of regulation 15 of The Pipelines Safety Regulations 1996 and Section 33(1)(c) of the Health and Safety at Work etc Act 1974 after a HSE investigation found that work to widen the M8 motorway damaged a 10 inch gas pipe. The damage resulted in 271 tonnes of gas being released into the atmosphere near the M73 junction.
HSE, 31 July 2020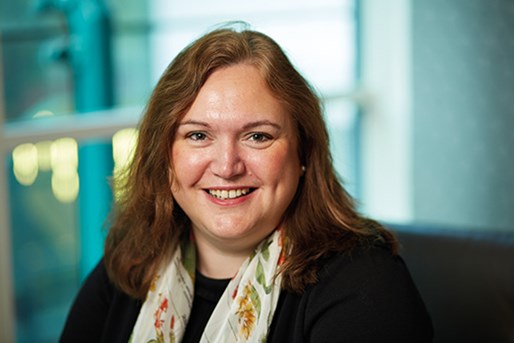 Nichola Peters
Partner, Head of Global Investigations/Inquiries
London
View profile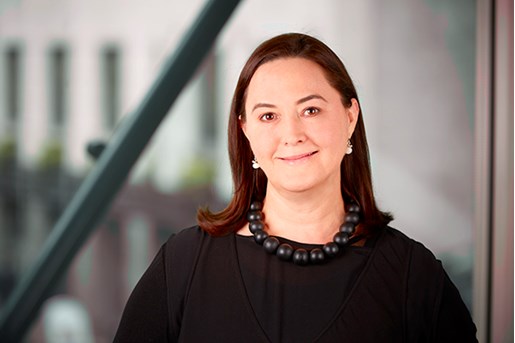 Michelle de Kluyver
Partner, Corporate Crime and Regulatory Investigations
London, UK
View profile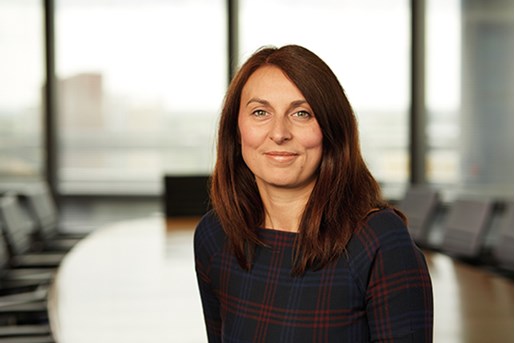 Erin Shoesmith
Partner, Health & Safety United Kingdom
View profile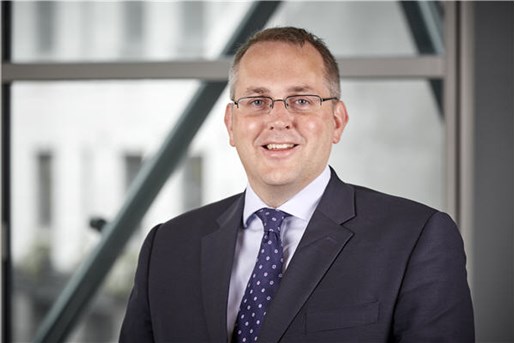 David Pygott
Partner, Global Investigations
London, UK
View profile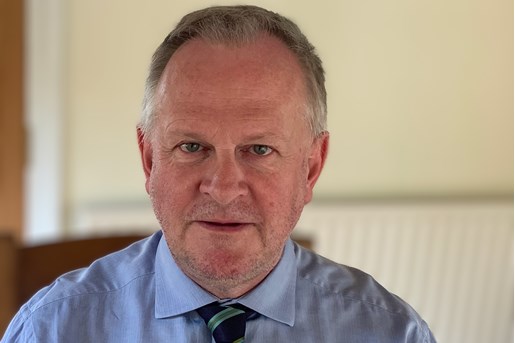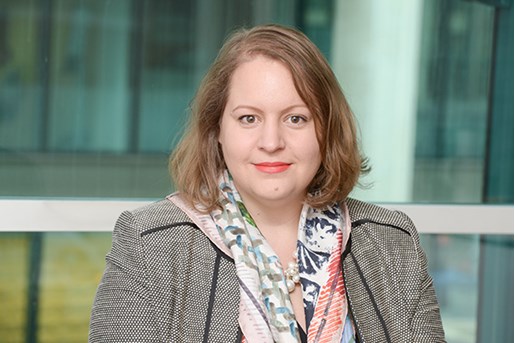 Sarah Thomas
Partner, Global Investigations
London
View profile