Read on for the latest news and updates in bribery and corruption; money laundering; health and safety and more...
---
Bribery and Corruption
SBM Offshore subsidiaries investigated over past corruption
Swiss authorities are investigating three subsidiaries of the Dutch-based oil services company SBM Offshore on whether they failed to implement measures to prevent corrupt payments to foreign public officials during 2005 to 2012.
SBM Offshore has previously entered into settlements with US, Brazil and Dutch authorities in relation to bribery allegations, and this month reached the end of its deferred prosecution agreement with the US Department of Justice (DOJ) concerning the bribery of foreign officials in countries including Brazil, Angola and Equatorial Guinea. SBM Offshore has noted that the Swiss investigation is linked to the past settlements with Dutch and US authorities.
Reuters, 30 November 2020
DOJ investigation into 'bribery-for-pardon' scheme
The DOJ is investigating allegations that potential bribes were paid to the White House in exchange for a presidential pardon, according to an unsealed court filing.
The heavily redacted document provides few details of the scheme and names no individuals, but notes that prosecutors have obtained evidence where someone "would offer a substantial political contribution in exchange for presidential pardon or reprieve of sentence". A DOJ official has said that no government official is the subject or target of the investigation.
Reuters, 2 December 2020
Vitol to pay $164 million for alleged oil bribes
Vitol Inc., a subsidiary of one of the world's largest oil traders, Vitol Group, has agreed to pay $164 million to US and Brazilian authorities concerning alleged bribery in Latin America. Between 2005 and 2014 Vitol paid bribes paid to government officials in Brazil, Ecuador and Mexico to obtain competitive advantages and to secure contracts.
Under its deferred prosecution agreement with the DOJ, Vitol will pay a criminal penalty of $135 million, of which $45 million will be handed to the Brazilian authorities as part of a civil resolution with them. Vitol has also agreed to pay a $16 million penalty and a disgorgement sum of $12.7 million to the US Commodity Futures Trading Commission relating to trading activity not covered by the deferred prosecution agreement.
Reuters, 3 December 2020
Money Laundering
Quebec to investigate possible money laundering in casinos
An external auditor is being appointed by the Canadian province of Quebec to obtain information about alleged money laundering and criminal activities, as well as loyalty programs offered in four state-owned casinos in the region.
The audit follows allegations that a casino provided free hotel rooms, meals and show tickets to leaders of organised crime. The company which operates the casinos, Loto-Quebec, has stated that it "actively works to fight money laundering and has procedures in place to ensure it complies with all regulatory requirements".
Reuters, 30 November 2020
Global crackdown on money mule schemes prevents losses of €33.5 million
A worldwide operation into money mule schemes has resulted in the arrest of 422 individuals, and has prevented an estimated loss of €33.5 million, according to figures released Europol. The operation consisted of over 1,500 criminal investigations, with around 4,000 money mules and 200 money mule recruiters being identified. Europol and EU law enforcement, partnered with financial institutions, are also launching a campaign to raise public awareness of money mules schemes.
Europol, 2 December 2020
Fraud
Investment scams quadruple during pandemic
Incidents of large-scale investments scams being reported by savers have almost quadrupled since July, according to the latest statistics from the Investment Association. The fraudsters promote fake investment products through sham price comparison websites and adverts on social media and search engines. The scams have resulted in an estimated total loss to savers of almost £10 million.
In November, Action Fraud reported that £657 million had been lost by victims of investment fraud in the past year.
BBC, 30 November 2020
Cyber Crime
Europol co-ordinated operation prevents €40 million being lost through payment card fraud
A three-month operation named Carding Action 2020, led by law enforcement agencies from Italy, Hungary and supported by the UK and Europol, has prevented approximately €40 million being lost in payment card fraud.
The operation targeted fraudsters who trade compromised card details on dark web marketplaces and websites selling stolen credit card data. Europol worked to co-ordinate and facilitate the sharing of information between enforcement agencies and the private sector, and also provided operational analysis and expertise in card fraud.
Europol, 26 November 2020
Sanctions
OFSI publishes guidance on post-Brexit sanctions
The Office of Financial Sanctions Implementation (OFSI) has published guidance in a blog post summarising the UK's sanctions framework after Brexit. This outlines that while the UK measures will deliver substantially the same policy effects as EU sanctions measures in place at the end of the transition period, there are a number of important differences to the UK legislative basis under the Sanctions and Anti-Money Laundering Act 2018.
OFSI, 1 December 2020
China imposes sanctions on NGO officials in response to Hong Kong criticism
China's Foreign Ministry has announced sanctions on four senior officials and former employees of the US-based NGOs, the National Endowment for Democracy (NED) and the National Democratic Institute (NDI). This follows previous sanctions against the NDI itself and its President, Derek Mitchell. The organisations have been critical of recent developments in Hong Kong, including the new National Security Law.
PRC Ministry of Foreign Affairs, 30 November 2020
US targets Chinese state-owned companies with sanctions
The US Office of Foreign Assets Control (OFAC) has imposed sanctions on the China National Electronics Import & Export Corporation (CEIEC) for allegedly supporting Venezuelan president Nicolás Maduro in restricting internet service and conducting cyber surveillance against political opponents. It is reported that the US will also impose sanctions against the China National Offshore Oil Corp, China's third largest oil company, China's state-owned chipmaker Semiconductor Manufacturing International Corp (SMIC) and a number of other state-owned entities.
These designations are seen as part of an effort by President Trump administration to take tough foreign policy action on China in the final weeks of his administration.
Reuters, 30 November 2020
FCA Enforcement
FCA charges individual with money laundering
An individual, Richard Jonathan Faithfull, has been charged with one offence of money laundering contrary to Section 327 of the Proceeds of Crime Act 2002, concerning alleged activity that took place between 1 June 2017 and 1 August 2018. The charge follows a joint investigation by the FCA and the City of the London Police.
Mr Faithfull is due to appear at Westminster Magistrates Court on 26 January 2021.
FCA, 25 November 2020
FCA commences criminal proceedings against individual for conspiracy to pervert the course of justice
The FCA has commenced criminal proceedings against Stephen Allen concerning allegations that he conspired with Renwick Haddow to pervert the course of justice. It is alleged that Mr Allen disguised Mr Haddow's interest in a London property in order to prevent it being made available as an asset to be used in part satisfaction of any order that might be made in proceedings bought by the FCA against Mr Haddow.
Mr Haddow founded a shared office business called Bar Works which was found to be akin to a Ponzi scheme, and has pleaded guilty to fraud in the US. Mr Allen has pleaded not guilty to the charge of perverting the course of justice, and the trial is due to take place on 25 October 2021.
FCA, 25 November 2020 and FCA, 28 October 2020
Environmental
Three suspected poachers detained on the River Wear
Three suspected poachers were detained on 25 November 2020 as part of a joint operation between the Environment Agency and Durham Constabulary aimed to tackle rural crime and wildlife offending in the area.
The River Wear is one of the country's main salmon and sea trout rivers, and the men were found to be attempting to illegally remove salmon and sea trout from the river. The three men were detained and their poaching equipment seized. Two of the men were released pending further investigations (the third man was taken to custody for an unrelated matter).
GOV.uk, 27 November 2020
Health and Safety
HSE to prosecute following Birmingham fatal wall collapse in 2016
A HSE prosecution is being brought against two companies and two individuals after five workers were all fatally crushed by a collapsing wall in 2016, at a recycling site in Birmingham. An inquest ruling was provided in 2018, stating that the deaths were accidental. Despite this, HSE and West Midlands Police have continued with their joint investigation. Both Ensco 10101 Limited and Hawkeswood Metal Recycling Limited will face charges under Sections 2(1) and 3(1) of the Health and Safety at Work Act 1974.
HSE, 1 December 2020
Her Majesty's Prison & Probation Service (HMPPS) issued with Crown Censure by the HSE
HMPPS has been issued with a Crown Censure by the HSE after nine prison officers suffered burns in a petrol bomb training exercise in 2018.
Witness reports state that the officers became engulfed in flames, causing third degree burns. An investigation by HSE found that HMPPS failed to call an ambulance to the scene and failed to report the injuries to HSE until four months after the incident. The investigation also found that the practice of petrol bombing in this way was not part of the official training, and there was a failure to provide adequate risk assessments for the exercise itself.
By accepting the Crown Censure, HMPPS has acknowledged that but for crown immunity, there was sufficient evidence to provide a realistic prospect of conviction for breaching Section 2(1) & Section 3(1) of the Health and Safety at Work etc. Act 1974.
HSE, 26 November 2020
Insulation firm fined after employee suffered serious hand injury
Industrial insulation manufacturer Kingspan Industrial Insulation Limited has been fined after one of its employees suffered serious injuries to his hand while trying to clear a blockage from a machine.
The HSE's investigation found that the company failed to provide sufficient information, instructions and supervision for the clearing of blockages. The company pleaded guilty of a breach of section 2(1) of the Health and Safety at work etc. Act 1974, were fined £80,000 and ordered to pay costs of £1,988.45.
SHP, 27 November 2020
The Health Protection (Coronavirus, Restrictions) (All Tiers) (England) Regulations 2020
The latest COVID-19 measures came into force on 2 December. These regulations enforce the Government's regional tiered approach, aimed towards tackling the spread of the virus over the coming winter months. As under the previous regulations, enforcement under the new statutory rules can lead to the issue of prohibition notices, fixed penalties and, in some instances, summary conviction.
GOV.uk, 2 December 2020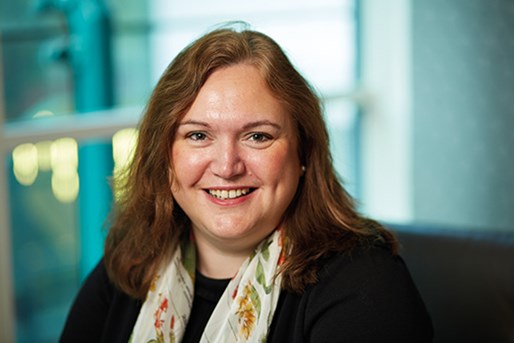 Nichola Peters
Partner, Head of Global Investigations/Inquiries
London
View profile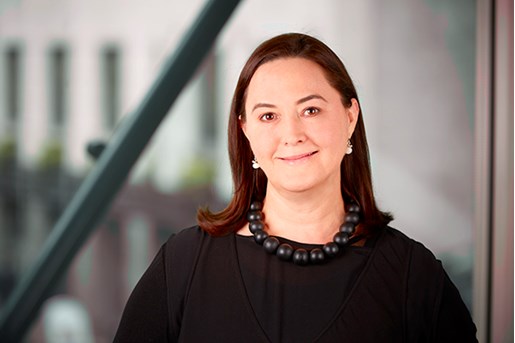 Michelle de Kluyver
Partner, Global Investigations
London, UK
View profile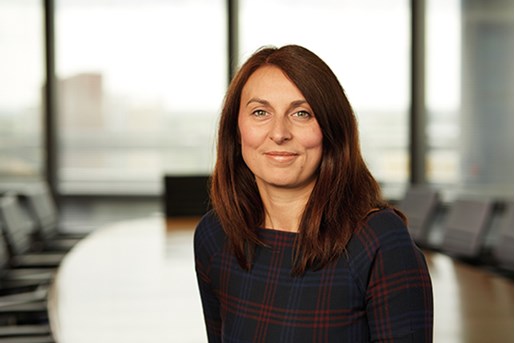 Erin Shoesmith
Partner, Health & Safety United Kingdom
View profile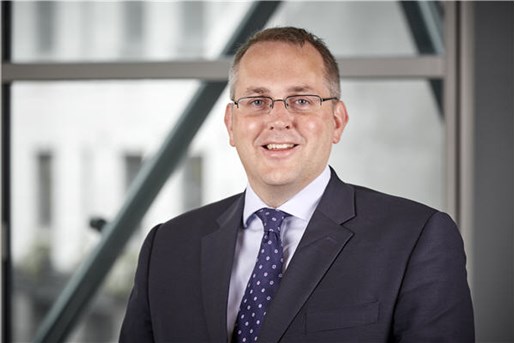 David Pygott
Partner, Global Investigations
London, UK
View profile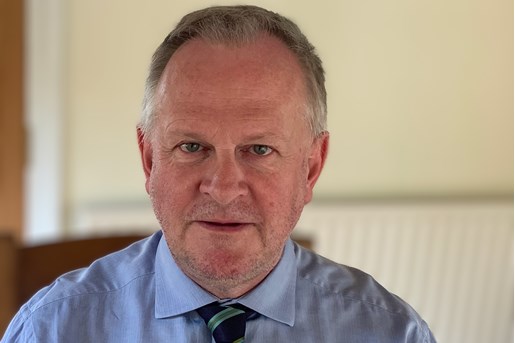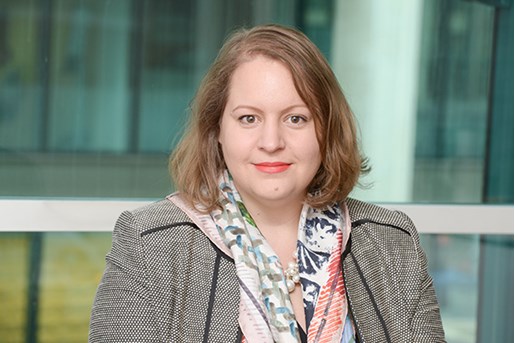 Sarah Thomas
Partner, Global Investigations
London
View profile