Read on for the latest news and updates in bribery and corruption, fraud, sanctions, corporate tax evasion, cyber crime, FCA enforcement, health and safety, environment.
---
Bribery and Corruption
DOJ highlights the benefits of voluntary disclosures
Speaking at the ABA's annual white collar crime conference in New Orleans, US DOJ Assistant Attorney General, Brian Benczkowski, emphasised the importance of transparency in the prosecution process. He explained that "when companies understand what conduct will be credited or penalized, the more likely they are, as generally rational actors, to implement effective compliance programs and, upon finding misconduct, to voluntarily disclose it, cooperate with the government, and remediate".
Mr Benczkowski referred to two recent cases, involving Cognizant Technology Solutions Corporation and the Insurance Corporation of Barbadoes Limited, where the DOJ prosecuted senior executives involved in bribery but chose not to bring criminal charges against the companies due to their disclosures to, and willingness to cooperate with, the DOJ. The full text of the speech is available on the DOJ's website.
DOJ, 8 March 2019
Russian telecoms provider enters US settlement for bribery of Uzbekistan official
The SEC and DOJ have announced that Russian telecoms provider Mobile Telesystems PJC ("MTS") has agreed to resolutions that the company and its subsidiary, Kolorit Dizayn Ink LLC, will pay $850m for alleged FCPA violations. The company is alleged to have paid around $420m to a relative of the former president of Uzbekistan, whose influence enabled MTS to make approximately $2.4bn in revenue over 8 years in the local telecoms market. This is the third case brought by the SEC and DOJ involving the Uzbekistan telecoms market.
SEC, 6 March 2019
Money Laundering
European Council rejects draft list of "high-risk third countries"
The EU Council has unanimously rejected a list drawn up by the European Commission of 23 countries that should be considered high risk third countries for money laundering and terrorist financing purposes. The Council stated that it "cannot support the current proposal that was not established in a transparent and resilient process that actively incentivises affected countries to take decisive action while also respecting their right to be heard". The Commission will now have to prepare a revised list of countries addressing the Member States' concerns.
EU Member States are required under the Fifth Money Laundering Directive to identify third countries that have strategic deficiencies in their anti-money laundering and terrorist financing regimes that pose significant threats to the European financial system. At present, 16 third countries are recognised by the EU as high risk.
EU Council, 7 March 2019
Treasury Committee publishes new report on UK AML landscape
The Treasury Committee has published a report on the scale of economic crime in the UK, entitled "Economic Crime – Anti-money laundering supervision and sanctions implementation". The report calls for several changes to the UK's regulatory regime, including a more precise estimate of the scale of economic crime in the UK, more frequent reviews of UK AML supervision and empowering Companies House to combat economic crime. The report also highlighted that more responsibility should be placed on solicitors to assess the source of client money and that HMRC should ensure estate agents are registered for AML purposes.
Parliament.uk, 8 March 2019
Corruption Watch report indicates that UK lags behind US in tackling financial crime
A UK NGO, Corruption Watch, has released a report suggesting that UK regulatory bodies are failing to tackle corporate crime when compared to the US. The report states that "the US has managed to bring in £22bn more in penalties for financial crimes committed by banks and financial institutions than the UK has, and nearly half of that was from UK financial institutions". The report also noted that further legislation is required to impose stricter sanctions on corporates that fail to prevent fraud, false accounting and money laundering.
Corruption Watch, 8 March 2019
Fraud
SFO have failed to obtain key legal documents ahead of Barclays fraud trial
The jury in the trial of four former Barclays executives accused of using fake advisory agreements to conceal additional fees paid to Qatar has been informed that the SFO failed to obtain key legal documents from Qatar's legal advisers Latham & Watkins. The judge informed the jury that although the documents were protected by legal professional privilege, the SFO had failed to review all of the options available to it in order to obtain the relevant information.
Reuters, 7 March 2019
Cyber Crime
Foreign Secretary encourages international cooperation to deter cybercrime and protect democracy
British Foreign Secretary Jeremy Hunt delivered a speech last week calling on Britain and its allies to "act together to protect democracy in the cyber age by deterring those who would do us harm". Mr Hunt referred to the 2014 cyber-attack on the Ukrainian presidential election as demonstration of election vulnerability. Hunt went on to suggest that more needs to be done to deter potential participants and emphasised the need to work with the EU to impose economic sanctions on those who engage in cybercrime.
FCO, 7 March 2019
Sanctions
US Treasury sanctions Russian bank accused of supporting Venezuelan regime
The US Treasury's Office of Foreign Assets Control (OFAC) has announced that it has sanctioned Russian bank Evrofinance Mosnarbank due to its alleged support for President Nicolás Maduro. The bank is alleged to have provided support to state-owned oil company PdVSA, which has been designated as a US sanctions target, because the company is considered to have been used by Maduro as a vehicle for corruption and embezzlement.
Treasury Secretary Steven Mnuchin remarked that "this action demonstrates that the United States will take action against foreign financial institutions that sustain the illegitimate Maduro regime and contribute to the economic collapse and humanitarian crisis plaguing the people of Venezuela".
US Treasury, 11 March 2019
UK Government updates sanctions guidance in the event of a no deal Brexit
The UK's Office for Financial Sanctions Implementation (OFSI) has recently published additional guidance notes on how different UK sanctions regimes will apply in the event that the UK leaves the European Union without a formal agreement in place. The UK has been taking steps to ensure that current EU sanctions measures effectively remain in force following the UK's withdrawal. The various guidance notes are available on the UK Government's website.
OFSI, 12 March 2019
Corporate Tax Evasion
Company director sentenced for tax fraud
A supplier of precision tuners for stringed instruments and director of two limited companies has been found to have fraudulently reclaimed more than £230,000 of VAT between 2012 and 2015. Following a two year investigation by HMRC, Richard John Whittall was sentenced last week at Taunton Crown Court to two years in jail.
Mynewsdesk, 7 March 2019
FCA Enforcement
The FCA issues warning about Bulgarian-based cryptocurrency organisation
The Financial Conduct Authority has issued a warning that an organisation named Next Coin Market is illegally attempting to pass itself off as an FCA authorised firm dealing in cryptocurrency. The FCA stated that they had been made aware that Next Coin Market has been targeting UK consumers with a link to a fake website which states that the company is authorised by the FCA.
FCA, 6 March 2019
Environmental
"Reckless" skip company boss ordered to pay £25,000
A trader in Basildon, Essex has been ordered to pay almost £25,000 after having failed to check the legitimacy of a haulier who claimed to be working for a genuine haulage company. The waste was later found dumped at four locations in Essex. Chelmsford Magistrates Court heard from the prosecuting Environment Agency that the individual had asked the rogue waste collector for waste transfer notices but failed to check these properly or make any further enquiries.
Gov.uk, 8 March 2019
Health and Safety
Company fined £400,000 following worker fatality
Options Energy Resource LLP has been fined following an incident in 2016. Darren Waterman was killed when he was unloading material using a grab arm which came into contact with an overhead power line. He was employed by Just Grab Services and was working at a site managed by Options Energy Resource. Options Energy Resource LLP pleaded guilty to breaching Section 3 of the Health and Safety at Work etc Act 1974 and was fined £400,000 plus costs of £17,242.33.
HSE, 8 March 2019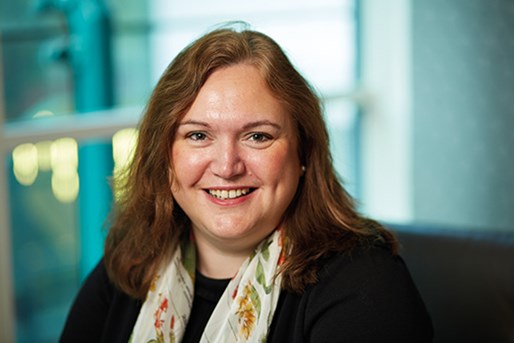 Nichola Peters
Partner, Head of Global Investigations/Inquiries
London
View profile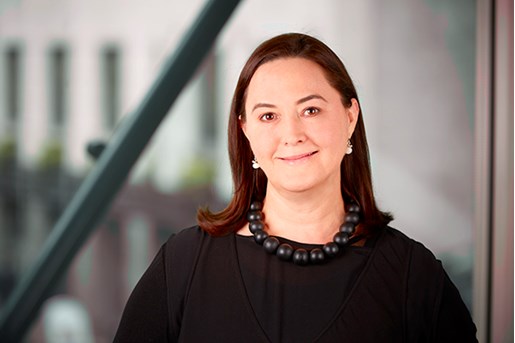 Michelle de Kluyver
Partner, Global Investigations
London, UK
View profile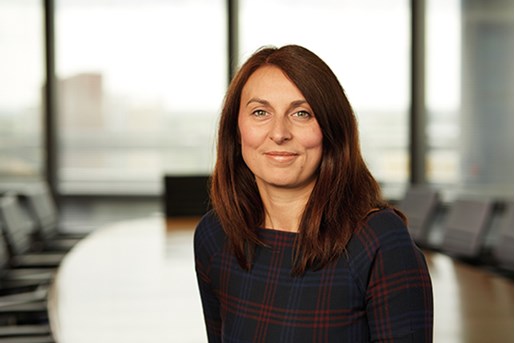 Erin Shoesmith
Partner, Health & Safety United Kingdom
View profile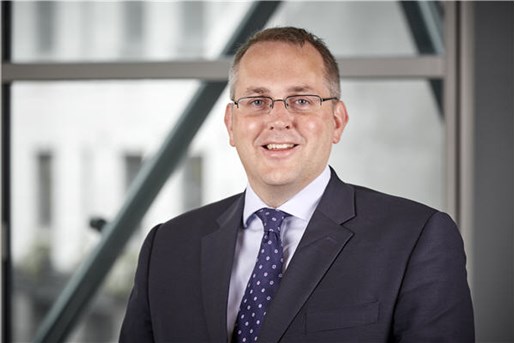 David Pygott
Partner, Global Investigations
London, UK
View profile