Included in this edition of Corporate Crime & Investigations Update: Petrofac former senior executive convicted for bribery; 19 arrests made in multi-jurisdictional money-laundering operation; post-Brexit sanctions guidance published in the UK and more...
---
Bribery and Corruption
Petrofac former senior executive convicted for bribery
The former Global Head of Sales for Petrofac International Limited, David Lufkin, has pleaded guilty to eleven counts of bribery under the Bribery Act 2010 in relation to corrupt offers made to influence the award of contracts to Petrofac in Iraq and Saudi Arabia. These offers were worth over USD $730 million in Iraq and USD $3.5 billion in Saudi Arabia.
Mr Lufkin's guilty plea comes as part of the UK Serious Fraud Office's ongoing investigation into Petrofac Limited and its subsidiaries relating to its use of agents in multiple jurisdictions. Sentencing will take place at a later date.
SFO, 7 February 2019
Money Laundering
Deutsche Bank comments on its involvement in Danske Bank money-laundering scandal
Stephan Wilken, head of Deutsche Bank's anti-financial crime and anti-money laundering unit has spoken in front of the European Parliament's special committee on financial crime in relation to the money-laundering scandal involving Danske Bank.
Danske Bank is currently under investigation in relation to €200 billion of suspicious payments made through the bank's Estonia branch between 2007 and 2015. Deutsche Bank said that it had acted as a correspondent bank for Danske Bank in Estonia, providing services on its behalf.
Mr Wilken said that Deutsche Bank had scaled back its correspondent banking portfolio following the scandal, exiting such business in Moldova, Estonia and Latvia, and reducing active correspondent banking relationships in Russia by 75% since 2016.
Reuters, 4 February 2019
19 arrests made in multi-jurisdiction money-laundering operation
19 suspects have been arrested following co-ordinated raids carried out in France and Italy relating to an international money-laundering scheme estimated to have a cash flow of €5 - €7 million per month.
The operation follows a two year investigation into the organised crime group, who are alleged to have laundered money from drug trafficking and tax evasion by buying gold and exporting it to Algeria. €550,000 of cash, luxury watches and vehicles were seized in the raids, along with gold worth almost €1 million which was seized by the Algerian authorities.
Europol, 5 February 2019
Financial controller of Immuno Biotech denies money laundering charges
Peter Dawson-Ball, the financial controller of Immuno Biotech is in court in Guernsey facing charges of money laundering in relation to the sale of an unlicensed blood product. It is alleged that Mr Dawson-Bell "facilitated" the financial management of the company and its proceeds, made from the sale of the product.
The company's founder, David Noakes has separately been sentenced to 15 months in prison after admitting to manufacturing, supplying and selling the unlicensed product, along with a money laundering charge.
Mr Dawson-Ball denies the charges.
BBC, 4 February 2019
Fraud
UK approval given for Indian business tycoon to be extradited to India and face fraud charges
Vijay Mallya, the chairman of Kingfisher beer and former Force India Formula One team owner has had his extradition approved by the UK Home Secretary, to face charges of fraud and money laundering in India.
The charges relate to allegations he misled Indian banks about the financial health of his Kingfisher airline and laundered money into other projects. The airline collapsed in 2012, leaving £997 million of debt. Indian enforcement authorities opened a criminal investigation into Mr Mallya in 2015, and Mr Mallya entered the UK in March 2016.
Mr Mallya has two weeks to appeal against the decision.
The Guardian, 5 February 2019
UK government-commissioned review to consider how far auditors should go to detect company fraud
Sir Donald Brydon has spoken in front of the Business, Energy and Industrial Strategy Select Committee saying that there is a need for "greater clarity" on what auditors are expected to do detect fraud. He acknowledged that there were unreasonable expectations of audit, but said that significant improvements could be made.
Sir Brydon's comments come after Grant Thornton's Chief Executive told MPs that auditors were "not looking for fraud" as part of their role. Sir Brydon has been asked to carry out an Independent Review of the Quality and Effectiveness of the UK Audit Market as part of the Committee's inquiry into the "future of audit". He is expected to produce his report before the end of the year, focusing on the expectation gap between what auditors do, and what the public expects them to do. The terms of reference for the review will be released shortly.
City A.M., 4 February 2019
Sanctions
Joint statement released by the UK, France and Germany in relation to the new Iran trading mechanism
Foreign Ministers of France, Germany and the UK have published a joint statement announcing the creation of INSTEX SAS, a new Special Purpose Vehicle aimed at facilitating legitimate European trade with Iran to preserve the Iran nuclear deal. The trading mechanism will initially support legitimate European trade in the pharmaceutical, medical devices and agri-food goods sectors.
The creation of INSTEX is the first step to facilitating such trade, and further actions are needed to establish how the company will operate. In a statement, UK Foreign Secretary Jeremy Hunt emphasised that France, Germany and the UK "are working closely to address all the technical and legal aspects required to make this vehicle operational".
UK Government, 31 January 2019
Post-Brexit sanctions guidance published by the UK
The UK has published general guidance on the UK sanctions regime in relation to the UK leaving the European Union. The Sanctions and Anti-Money Laundering Act 2018 (SAMLA) provides the legal basis for the UK to impose, update and lift sanctions after the UK has left the EU, and secondary legislation will be used to transfer current EU sanctions in to UK law. However, the UK is currently bound by EU and UN sanctions, and the guidance will only apply after 29 March 2019 (the date the UK is due to leave the EU) if the UK is unable to agree a deal with the EU.
UK Government, 1 February 2019
Cyber Crime
Over £197 million reported to have been lost in UK investment scams in 2018
The UK's Financial Conduct Authority (FCA) has warned people to be wary when making investment decisions, after data from Action Fraud revealed that victims lost over £197 million to investment fraud in 2018. The most commonly reported scams involved investments in shares and bonds, forex and cryptocurrencies.
People are now being targeted online rather than through traditional cold calls, with over half of individuals who checked the FCA warning list (a list compiled by the FCA of investment firms to avoid) being contacted via online sources, up 45% from 2017. The FCA has set out six warning signs to look out for when making investment decisions.
FCA, 6 February 2019
Health and Safety
Construction company fined £600,000 for worker fatality
Allenbuild Ltd has been fined after a worker was killed when he was hit by a dumper truck. He was working on a site in Leith, Edinburgh at the time of the incident and was hit as he was spraying markings at the bottom of a dirt ramp. The company pleaded guilty to health and safety offences and was fined £600,000.
SHP, 5 February 2019
Two companies fined a total of £350,000 after employee fall at Hinckley Point B power station
EDF Energy Nuclear Generation Ltd and Doosan Babcock Ltd have been prosecuted by the Office of Nuclear Regulation after an employee of Doosan Babcock fell through a skylight in 2017 suffering spinal injuries as a result. EDF Energy Nuclear Generation and Doosan Babcock were fined £200,000 and £150,000 respectively. They were also ordered to each pay half of the £36,353.84 costs.
SHP, 4 February 2019
Arcadia Group fined £450,000 after child injured at Topshop store
Arcadia Group Ltd, the owner of Topshop, has been fined after a 10 year old girl suffered a fractured skull when a barrier fell onto her at a store in Glasgow. The girl had been swinging from the queue barrier which was not firmly attached to the floor. The company pleaded guilty to breaching section 3(1) and section 33(1)(a) of the Health and Safety at Work etc Act 1974 and was fined £450,000.
SHP, 31 January 2019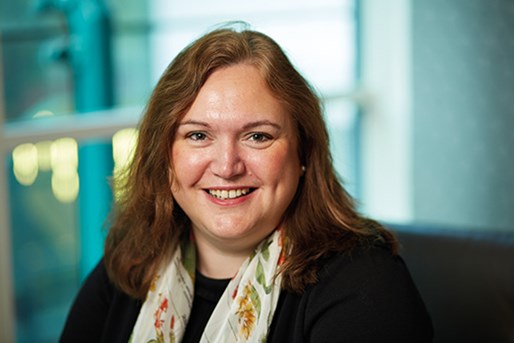 Nichola Peters
Partner, Head of Global Investigations/Inquiries
London
View profile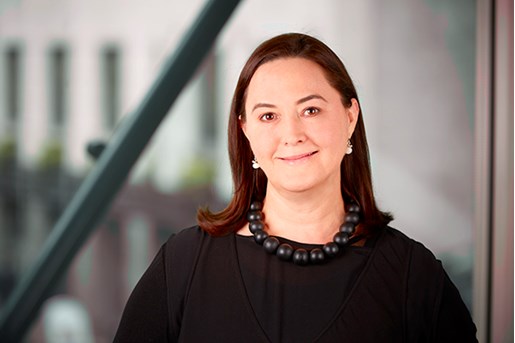 Michelle de Kluyver
Partner, Global Investigations
London, UK
View profile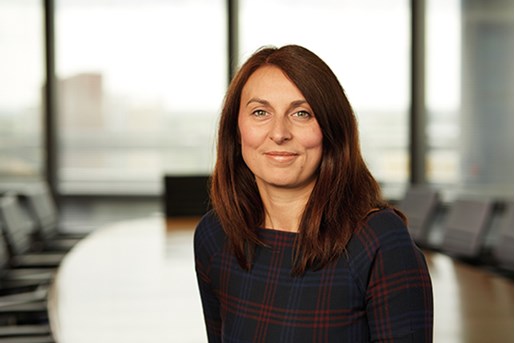 Erin Shoesmith
Partner, Health & Safety United Kingdom
View profile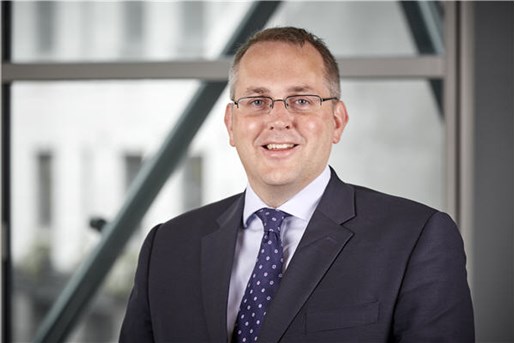 David Pygott
Partner, Global Investigations
London, UK
View profile