Following a rapid increase in the use of social influencers to promote products, recent ASA rulings have focussed on the potential status of 'influencers' as celebrities for the purposes of the CAP Code. Usefully, recent guidance from the ASA sets out what should be considered by advertisers when planning an influencer marketing campaign. In this article, we've summarised the key tips for marketers.
---
Make it clear that an ad is an ad
Influencers' posts should be obviously identifiable as advertising (e.g. by using #ad). A ruling against an Instagram ad by an influencer for Cocoa Brown tan mousse was upheld as the post was not obviously identifiable as a marketing communication. The ad was posted using the hashtag #BrandAmbassador, which was found to be insufficient as "brand ambassador" was likely to suggest a "general relationship" with Cocoa Brown rather than Cocoa Brown having a level of content control and paying for the post.
Know the rules around age restricted products
Age-restricted products like alcohol, gambling and electronic cigarettes must not be advertised directly to under-18s. Before deciding to work with influencers, Marketers should consider the age/demographics of an influencer's followers.
Be socially responsible
Is an influencer appropriate for the product being advertised? The ASA recently ruled against an ad for a weight loss food supplement (The White Star Key Group t/a Skinny Café) because the influencer promoting it was known to be pregnant at the time it appeared. The ASA considered the ad to be irresponsible by encouraging pregnant women to use the products to lose weight, which would be an unsafe practice.
Review ads prior to go live
Marketers should review ads before they go live to ensure they are transparent and labelled correctly. Provisions should be included within influencer agreements to allow marketers to request ads are taken down immediately if required.
When can an 'influencer' be considered a 'celebrity'?
It is important for marketers to consider what makes someone an 'influencer'. Under the CAP Code, some products, including medicines, cannot be endorsed by certain types of people such as celebrities.
In a ruling specific to CAP Code rule 12.18 against Sanofi UK in association with This Mama Life, the ASA upheld a complaint against an 'influencer' ad for medicine. A post on This Mama Life's Instagram feed featured an image of the influencer with a packet of Phenergan Night Time tablets in the background whilst the caption for the image referred to sleeping problems. The ASA found This Mama Life to be a celebrity for the purpose of the CAP Code due to her approximate Instagram follower base of 30,000 which amounted to the influencer having the attention of a significant audience. Later clarification from the ASA provides that there is not a minimum or maximum number of followers that create a threshold at which an influencer is or is not a 'celebrity' and that the number of followers forms only part of the consideration of an influencer's reach in a particular market.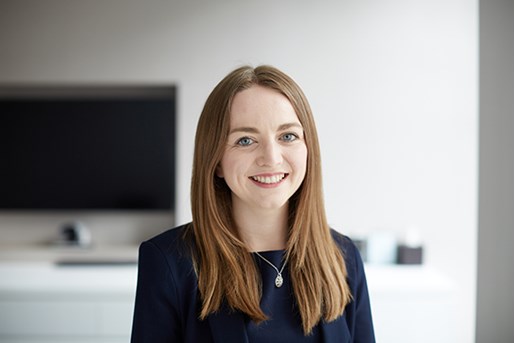 Hayley Anderson
Associate, Commercial
Manchester, UK
View profile