A region on the rise - October 2019
---
Addleshaw Goddard Announces First International Charity Partnership with the Kusasa Project, South Africa
The Kusasa Project is a South African registered Public Benefit Organization (PBO), with its primary operations consisting of an independently-funded Early Learning Centre in the Western Cape of South Africa, known as The Kusasa Project Early Learning Centre. It was founded in 2006 by Dave Riordan and Doug Gurr to provide a quality education and encourage a brighter future for underprivileged children in an area characterised by significant wealth inequality.
The Early Learning Centre offers places to approximately 125 children aged four to nine with a core focus on fundamental reading, writing, maths and communication skills, and an additional emphasis on nutritional and mental health, self-confidence, personal responsibility, community and social engagement. It aims to encourage academic curiosity and achievement and sporting and life skills development for the disadvantaged local children, taking a mission-focussed and committed approach.
The partnership with The Kusasa Project is Addleshaw Goddard's first International Charity Partnership. Through employee-led initiatives, fundraising and engagement with the charity, Addleshaw Goddard will look to support the success of The Kusasa Project in order to help them achieve their goals in providing a great foundation for educational and human development of the children.
Dave Riordan, Co-Founder of The Kusasa Project, said: "We are incredibly fortunate and pleased to have the opportunity to partner with a firm like Addleshaw Goddard in our mission of providing an outstanding educational foundation to the amazing kids of South Africa. Addleshaw Goddard's CSR objective of unlocking young potential is precisely what The Kusasa Project is about. The Early Learning Centre exists to give the kids it serves the best possible start in life and the best possible prospects for the future."
If you'd like to read more about this exciting new venture, then please click here
More information to follow soon...
Welcome to this month's newsletter from Addleshaw Goddard's Africa Business Group. We hope you enjoy reading a selection of some of the most interesting business news and articles from around the continent.
Please visit Addleshaw Goddard's dedicated Africa site for more information about doing business in Africa and how Addleshaw Goddard can support you (click here).
AFRICA - FINANCE DISPUTES
Africa is one of the fastest growing economies in the world and with a rise in the number of arbitrations involving African countries and parties, particularly in the finance and banking sectors, there is an appetite for growth in arbitration. It is safe to say that Africa's economic growth is reflected by the developments in arbitration, its battles against corruption and its banks embracing financial technology, with mobile phones and blockchain technology making previously unbankable people, now bankable.
As such, building strong arbitration and dispute resolution practices (as well as anti-corruption systems) are important to protect the rising international investment in Africa. The connection between the significant foreign investment (notably from China, Russia and the Middle East) and the need for good arbitration processes to protect that investment has created plenty of opportunities for international arbitration lawyers working for clients with African interests and fuelled the continued growth in arbitration and dispute resolution. In turn, that has led to the spread of international arbitral institutions in Egypt, Morocco, Kenya, Nigeria and Rwanda overhauling their rules to capitalise on greater demand for arbitration and to keep pace with institutions in other parts of the world. That growth is built on the ability to enforce arbitration in most countries of the world, thanks to the New York Convention.
While some African nations have mixed reactions to arbitration, with support from their respective courts a pro-arbitration stance should have a big impact on the continent and fuel even bigger investment into Africa, a continent very much on the rise.
NEWS
Shareholders condemn N499b fine on 12 banks over loan breach
Capital market shareholders have condemned the N499 billion fines slammed on 12 commercial banks by the Central Bank of Nigeria (CBN), for breaching the regulator's directive on lending to the real sector, insisting the move is capable of shrinking the banks' earnings, and ultimately erode profitability and dividend payout.
The LDR policy is expected to push banks to increase lending to high-risk borrowers with the potential to incur heavy losses and higher non-performing loans (NPLs).
Is a split in the works between Zambia and its long-time business partner, China?
If there is an African country in which the Chinese have found a home it is Zambia. At the Kenneth Kaunda International Airport in the capital Lusaka, the first billboard that welcomes travellers is one advertising the services of the Bank of China.
Zambia, in south-central Africa, is one of the few countries on the continent where the government-owned Bank of China offers fully fledged banking services in the Chinese currency. Customers can even make deposits and withdrawals in yuan.
More financial misery for Zimbabwe after central bank curtails Ecocash
Zimbabwe's cashless economy conducts the bulk of transactions via electronic and mobile money systems dominated by Econet's Ecocash
Harare - Zimbabwe's financial crisis deepened this week after the central bank suspended the services of the country's largest mobile money operator Ecocash, before partially restoring it.
IMF warns Zimbabwe over payouts to Trafigura partner
The IMF has privately warned Zimbabwe that state payouts to a company linked to global commodities trader Trafigura were pushing the shortages-plagued economy to the brink, reviving fears of corruption at the highest level of government.
Payouts to Sakunda Holdings, a fuel company owned by an ally of President Emmerson Mnangagwa, were in effect met by the central bank's printing money. The transactions severely undermined the country's currency - the Zimbabwe dollar - only months after it was introduced, the Washington-based institution told Harare this month, according to two people with knowledge of the discussions.
ANC row over South African central bank unnerves investors
A row within South Africa's African National Congress (ANC) about the role of the central bank has unnerved investors and exposed deep divisions in the governing party.
One ANC faction loyal to President Cyril Ramaphosa is opposing calls from a rival group for the central bank's monetary policy to do more to boost employment and growth.
The dispute threatens to undermine confidence in Africa's most advanced economy, as the South African Reserve Bank (SARB) has a strong reputation for acting independently.
Law firm Muma & Kanjama Advocates and two church groups have sued the Central Bank of Kenya, consultancy Deloitte & Touche and owners of collapsed Chase Bank in what could open the floodgates for thousands of clients in collapsed lenders to get refunds for their losses, if the suit succeeds.
The plaintiffs have faulted Deloitte & Touche and the CBK for giving Chase Bank a clean bill of health despite the lender's questionable operations that saw it close for over two years before being sold to Mauritius' SBM Bank.
To read more click here
South Africa's rand fell early on Thursday to its lowest this year as a dispute within in the ruling African National Congress over the central bank weakened demand.
At 0800 GMT, the rand was 0.15% weaker at 14.8850 per dollar compared with an overnight close of 14.8600. It tumbled to a session low of 14.9625, its weakest since October, before settling near 14.80.
The currency has been hurt by the ANC's internal squabble over whether the central bank should do more to promote jobs and growth. That exacerbated the damage done by data showing the economy shrank by 3.2% in the first quarter.
To read more click here
Bowmans Law - Article
Bowmans is a leading African law firm. Its track record of advising clients in the fields of corporate law, banking and finance law and dispute resolution, spans over a century.
With 400 specialised lawyers, Bowmans is differentiated by its independence and the quality of legal services it provides. The firm advises clients (including corporates, multinationals and state-owned enterprises across a range of industry sectors as well as financial institutions and governments) throughout Africa from six offices in four countries.
If you would like further information, please contact Patricia Fokuo or click here to access Bowmans' website.
---
Invest Africa
Invest Africa is Africa's leading membership organisation for companies and investors operating on the Continent, using sixty years' experience to provide our members with unique information and exposure to business opportunities across Africa. Our vision is to play a central and influential role in Africa's socio-economic growth by guiding sustainable capital towards key prospects on the continent.
As the trusted entry point into Africa, we support and connect business and investment through a unique range of services and events, and our high standards consistently enact our belief that a responsible and profitable private sector has a crucial role to play in Africa's development.
If you would like any further information, please contact info@investafrica.com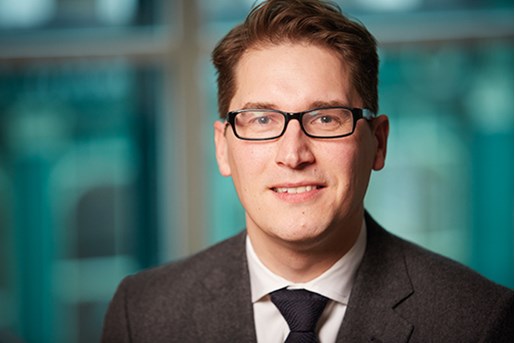 Chris Taylor
Head of Region - Africa, Mergers and Acquisitions London, UK
View profile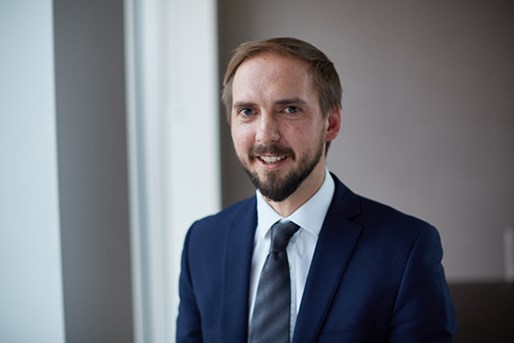 Nick Ashcroft
Partner, Dispute Resolution United Kingdom
View profile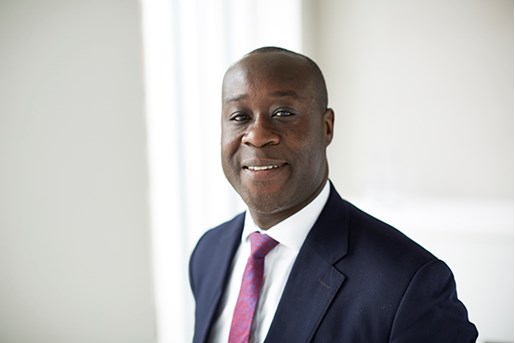 Harold Brako
Partner, Head of Manchester Office Manchester, UK
View profile