A region on the rise - November 2019
---
Welcome to this month's newsletter from Addleshaw Goddard's Africa Business Group. We hope you enjoy reading a selection of some of the most interesting business news and articles from around the continent.
Please visit Addleshaw Goddard's dedicated Africa site for more information about doing business in Africa and how Addleshaw Goddard can support you (click here).
Introduction
This month's newsletter considers a number of recent GCC investment programmes, and business opportunities for GCC investors in Africa.
The fifth edition of the Global Business Forum (the GBF) on Africa, hosted by the Dubai Chamber of Commerce and Industry, has just concluded, making it an ideal time to consider the ties between the GCC and Africa. The GBF has sought to focus on how public and private sector entities in Africa and the UAE can work together for sustainable partnerships, bringing benefits for both groups.
The GBF has occurred at a time whereby over the past couple of decades, the GCC nations have sought to strengthen their economic ties to Africa through the development and management of various infrastructure projects, as well as the establishment of free zones. Additionally, the GCC nations have identified investing in Africa as a way to achieve food security, given the region's desert climate which has resulted in a high reliance on food imports.
Reliance on food imports exposes the GCC economies to global food price fluctuations. This can be seen to be a key concern where GCC food consumption is forecast to grow at an annual rate of 4.2 per cent between 2016 and 2021 as the population of the GCC grows, according to Alpen Capital.
By entering into joint ventures with farmers, acquiring farmland or otherwise investing in African agribusinesses, the GCC nations and GCC investors can ensure a reliable food supply. For instance, a variety of UAE institutions have invested in farming projects across Sudan, Congo, Namibia, Zimbabwe and Sierra Leone over the past decade, according to data from global land monitoring initiative Land Matrix.
Especially enticing for all investors, including GCC investors is that Africa has recently seen the beginning of numerous large-scale projects. In this vein, statistics from the Dubai Chamber of Commerce and Industry shows that trade-relations between Dubai and Africa amounted to almost Dh600 billion between 2012 and 2016.
NEWS
UAE, Egypt launch $20bn joint investment programme
Announcement made during a visit to the UAE capital by Egyptian President Abdel Fattah El-Sisi
The United Arab Emirates and Egypt launched a $20 billion joint investment programme on Thursday to develop "economic and social projects".
Abu Dhabi Crown Prince Sheikh Mohammed bin Zayed Al-Nahyan made the announcement during a visit to the Emirati capital by Egyptian President Abdel Fattah El-Sisi.
"We launched a joint strategic investment platform between the UAE and Egypt worth $20 billion to implement vital economic and social projects for our brotherly countries," Sheikh Mohammed said in a tweet.
DP World signs deal to develop industrial free zone in Namibia
Port operator says agreement with Nara Namib Free Economic Industrial Zone will support the growth of Namibia as a regional hub for southern Africa
Dubai-based DP World on Tuesday said it has signed a memorandum of understanding (MoU) to develop a free economic zone for industry and logistics in Namibia.
The port operator said the agreement with Namibia's Nara Namib Free Economic Industrial Zone will support the growth of Namibia as a regional hub for southern Africa.
Ivory Coast secures $5bn from Arab investors to drive tourism
Ivory Coast's charm offensive in the UAE included a delegation with recently retired star footballer Didier Drogba
Ivory Coast announced Tuesday that Arab investors had pledged $5 billion to support its programme to attract foreign tourists to the West African nation.
The tourism ministry said "a round table of investors in Dubai" on Sunday and Monday expressed interest In Ivory Coast and in total, the minister for tourism and leisure, Siandou Fofana, "enlisted from them pledges worth just over $5 billion" (4.49 billion euros).
Africa trade bloc is a massive opportunity for UAE businesses
Infrastructure gaps, a lack of investor-friendly regulation and high tariffs have remained as barriers for Africa's regional and international trade, writes Hamad Buamim President and CEO of Dubai Chamber
Africa has long been a market of strategic importance to Dubai and the emirate serves as a gateway for African companies that are successfully leveraging the emirate to expand their global reach.
Yet, infrastructure gaps, a lack of investor-friendly regulation and high tariffs have remained as barriers for Africa's regional and international trade, limiting the continent's economic potential.
UAE's Arabian Adventures expands overseas partnership network
New partnerships set to promote Arabian Adventures to customer in a total of 10 new markets
Arabian Adventures, part of Emirates Group, has announced that it has significantly expanded its global partnership network by appointing four overseas companies to promote its business.
The partnerships with Echapevoo, Yana Inc, Liz Berry Consultancy and United Spirit Nordic will see the companies drive awareness and sales of its premium products and services in a total of 10 new markets across three continents.
Dubai's non-oil trade with Africa to touch Dh1 trillion over nine years
Dubai's aggregate non-oil trade with African nations between 2011 and the end of this year will reach Dh1 trillion, as the emirate continues to build its economic ties with the continent to further diversify its economy.
Cumulative non-oil trade with Africa has already reached Dh926 billion for the 2011-2018 period, Majid Saif Al Ghurair, chairman of Dubai Chamber of Commerce and Industry told delegates at the fifth Global Business Forum Africa conference in Dubai on Monday.
"Africa is a market of strategic importance to Dubai and Dubai Chamber," Mr Al Ghurair said. "We have adopted an ambitious expansion strategy focusing on the continent, which is being implemented through our four representative offices in Ethiopia, Ghana, Mozambique and Kenya."
Moroccan sovereign fund aims to double investments to $6bn in five years
Ithmar Capital, Morocco's sovereign wealth fund, hopes to double its investments to $6 billion (Dh22bn) within the next five years as it looks to diversify its domestic portfolio and seeks co-investment opportunities elsewhere in Africa, its managing director said.
Ithmar, set up with $1.8bn of committed capital in 2011, is looking to increase the pace of investment in Morocco next year as it gets more funding from the government, Obaid Amrane, who is in Abu Dhabi attending a two-day Africa Investment Summit hosted by the Abu Dhabi Investment Authority told The National.
EgyptAir, Boeing strengthen partnership
EgyptAir and Boeing have announced new agreements at the Dubai Air Show 2019 that will provide the Cairo-based flag carrier with global access to critical aircraft components.
EgyptAir will receive Landing Gear Exchange and overhaul support through the Boeing Landing Gear Exchange Program. The program provides flexible exchange solutions that allow customers to quickly repair and replace unserviceable landing gear in under 24 hours. Boeing will also supply parts for a Quick Engine Change kit, which includes hardware and components used to efficiently build up a spare engine to service-ready condition in order to lower the maintenance time required to replace an engine and return aircraft to service.
---
Invest Africa
Invest Africa is Africa's leading membership organisation for companies and investors operating on the Continent, using sixty years' experience to provide our members with unique information and exposure to business opportunities across Africa. Our vision is to play a central and influential role in Africa's socio-economic growth by guiding sustainable capital towards key prospects on the continent.
As the trusted entry point into Africa, we support and connect business and investment through a unique range of services and events, and our high standards consistently enact our belief that a responsible and profitable private sector has a crucial role to play in Africa's development.
If you would like any further information, please contact info@investafrica.com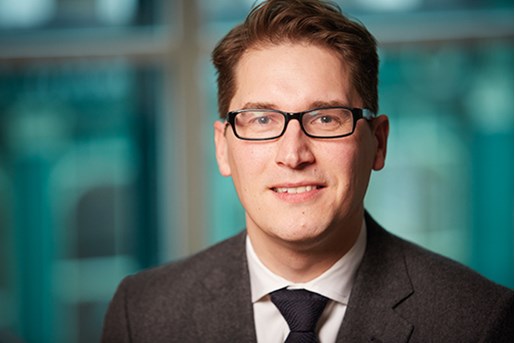 Chris Taylor
Head of Region - Africa, Mergers and Acquisitions London, UK
View profile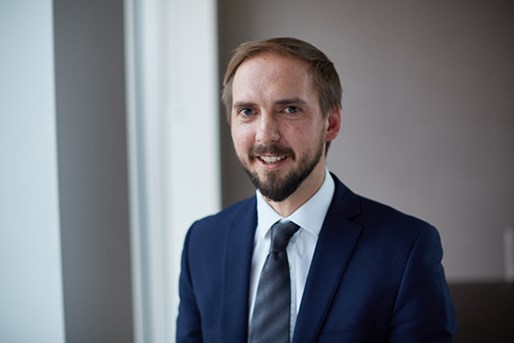 Nick Ashcroft
Partner, Dispute Resolution United Kingdom
View profile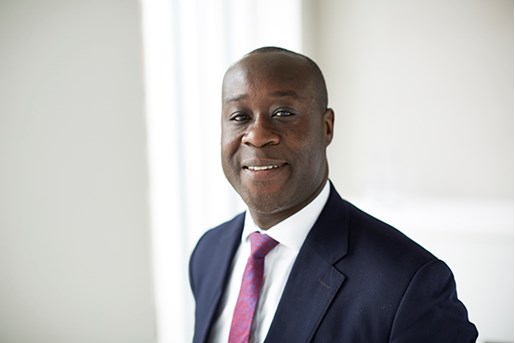 Harold Brako
Partner, Head of Manchester Office Manchester, UK
View profile