Transport for the North (TfN) has published its draft Strategic Transport Plan for consultation. This is a major milestone in the development of TfN's overall programme as it starts to focus on where investment is most needed to deliver a strategic transport network for North. In this article we summarise the main elements of the strategy focussing on the key projects, level of investment required and potential sources of funding.
---
What's happened up to now?
The Strategic Transport Plan is the latest in a series of developments in bringing the whole of the North of England's transport plans together as a pan-Northern network.
First there was the One North proposal from Transport for Greater Manchester on behalf of Manchester, Leeds, Liverpool, Newcastle and Sheffield – the start of a strategic transport vision for the North - and the establishment of Rail North in July 2014. The Northern Transport Strategy was published in March 2015 see our briefing, Northern Transport Strategy. TfN issued updates to the strategy in spring 2016 and spring 2017, plus a series of reports and factsheets in June 2017.
What does the Strategic Transport Plan do?
It focuses on inter-city and pan-Northern connectivity improvements, to drive economic growth in the North and the UK as a whole. It identifies seven strategic development corridors across the region, linking important economic centres that need improved connectivity. These corridors are where TfN will identify multi-modal investment priorities in the short, medium and long term.
The Plan has a horizon of 2050 to align with the Northern Powerhouse Independent Economic Review (2016). Having a long-term horizon will enable TfN to develop a pipeline of investment, giving more certainty and greater confidence to public and private investors.
The Strategic Transport Plan addresses two deficits:
Coordination deficit: governance and funding approaches have driven competitive behaviours in the short term; a move away from regional special planning has left a gap between integrated transport and spatial planning at the pan-Northern level.
Investment deficit: the North has fallen behind the levels of investment experienced elsewhere.
The objectives of the Strategic Transport Plan are:
Increase efficiency, reliability and resilience in the transport system
Transform economic performance
Improve access to opportunities across the North
Promote and support the built and natural environment
What is TfN's role?
TfN will become on 1 April 2018 the first Sub-National Transport Body in England, under powers in Cities and Local Government Devolution Act 2016. It is responsible for this Strategic Transport Plan plus coordinating regional transport activities such as integrated and Smart Travel, and co-management of the Trans-Pennine Express and Northern rail franchises. Becoming a statutory body will make it a statutory partner in the Government's investment decision-making processes, although it will not be able to generate its own income nor receive a guaranteed budget.
TfN is made up of 19 constituent authorities plus Rail North, with a Partnership Board made up of representatives from the 19 authorities plus business leaders from all 11 Northern Local Enterprise Partnerships and representatives from Highways England, Network Rail, HS2 Ltd and the DfT.
What are some of the key projects?
As part of developing the evidence base for the Strategic Transport Plan, TfN have identified seven Strategic Development Corridors where the largest gaps between demand and performance are, and where there is likely to be the greatest economic potential for agglomeration between the North's prime capabilities (energy, digital, health innovation, advanced manufacturing), enabling capabilities (financial and professional services, logistics, education) and the North's important economic centres. Four (multimodal) run east to west; the other three run north to south (two are rail-only, one is road-only). These corridors are TfN's connectivity priorities and there is more detail on each on pages 60-77 of the Strategic Transport Plan.
Probably the most talked-about major project in the Plan is Northern Powerhouse Rail, also sometimes referred to as HS3, a new east-west rail link that ties in with HS2, enabling shorter journey times between Liverpool, Manchester, Sheffield, Bradford, Leeds and Hull. TfN and the DfT will complete a strategic outline business case by end of 2018. There is also a Long Term Rail Strategy to improve train services, stations and lines on the wider rail network.
TfN has defined a Major Road Network, which is the roads connecting the Strategic Road Network (which Highways England are responsible for) and the local road network. These are roads which link both current and future areas of economic growth. The change in road funding will mean that some of the National Roads Fund will be invested in the Major Roads Network and TfN are working with Highways England on short and long term investment priorities.
TfN has also been working with the Department for Transport (DfT) and Highways England on three Strategic Road Studies: Northern Trans Pennine routes, Manchester North West Quadrant, and the Trans Pennine Tunnel (which may involve a partially-tunnelled route on the line of the existing A628 rather than a long tunnel under the Peak District which although technically feasible would be prohibitively expensive).
What investment is needed?
To bring the Plan to fruition, TfN have developed a Long term Investment Programme split into three periods: up to 2025, 2026-2035 and 2036-2050, aligning with Roads Investment Strategy periods and NR control periods. This gives a 30 year programme of predominantly capital investment, split broadly equally between rail and road interventions.
This requires an additional capital expenditure, above the existing level of investment, of £21-27 billion over 30 years, an average of between £700 and £900 million per year. This is around 0.7% of the North's GDP each year – within the fiscal remit for the National Infrastructure Commission which is for between 1 and 1.2% of GDP to be spent on strategic economic infrastructure improvements each year.
How will it be funded?
Even when it becomes a statutory body, TfN will not have the ability to directly borrow capital or raise revenue. Therefore, although TfN is committed to exploring alternative funding sources within the North, it recognises that "the significant part of the resources required to deliver TfN's investment programme will need to come from Central Government."
TfN will take advantage of private finance where a clear source of funding is available and it thinks there will be opportunities to raise revenue on the back of the financial benefits generated by the investment in strategic infrastructure (not captured by existing tax system) but this must be done in a way that avoids pricing off the productivity and rebalancing benefits of the investment itself.
Some options TfN is investigating are:
Future grant funding framework for Capital Programmes – funding from DfT's Department Expenditure Limits and/or Annually Managed Expenditure budgets allocated to specific programmes delivered via Network Rail and Highways England.
Vehicle Excise Duty – VED from 2020 onwards will be paid into a National Roads Fund and used to pay for future improvements on the Strategic Roads Network. Government are now seeking to use a proportion of the National Roads Fund to pay for improvements to the Major Roads Network as well. This could be around £1 billion per year across the UK, so a new and potentially significant source of funding.
Land value capture – new or improved strategic transport infrastructure raises land values and TfN will look to capitalise on this.
Rail franchises – the two franchises which TfN manage (Northern and Trans Pennine Express) together are expected to generate a surplus of £100-150 million per annum by the end of the current franchise period, offering material funding potential.
What happens to the Plan next?
The Plan will become a statutory document after TfN becomes a statutory body on 1 April 2018 and it will be a rolling document, regularly reviewed. It will allow TfN and its Partners to take a leading role in developing the case for investment in the North, speaking with a unified voice to the Government.
Consultation on the draft Plan is open until April 2018.
Once adopted in 2018, it will be reviewed within two years then in five yearly cycles. The Long Term Investment Programme is a rolling programme and will be reviewed more frequently.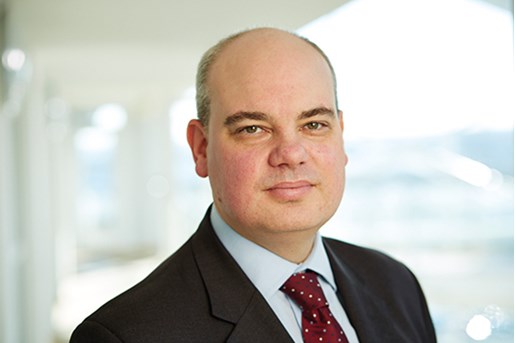 Paul Hirst
Partner, Infrastructure Projects and Co-head of Transport
United Kingdom
View profile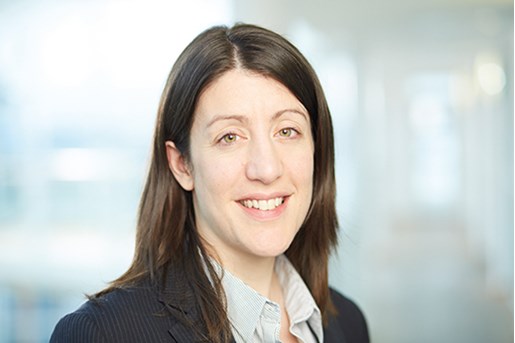 Anna Heaton
Partner, Real Estate and Co-head of Transport
United Kingdom
View profile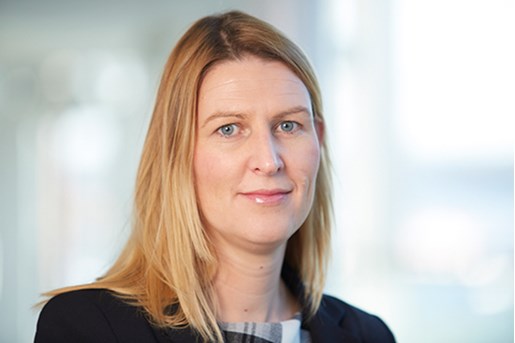 Sara Gilmore
Partner, Infrastructure, Projects and Energy
United Kingdom
View profile