This paper aims to help new senior managers take their first steps in an authorised firm and how they can demonstrate that they have taken reasonable steps in their approach to their new position and are diligently discharging their accountabilities.
---
The overriding purpose of the regime is to improve genuine accounatbility in firms by removing ambiguous or bureaucratic structures that have impeded or obfuscated clear lines of responsibility. Mark Steward, Director of Enforcement and Market Oversight, Financial Conduct Authority
The introduction of the Senior Managers and Certification Regime (SMCR) to all firms authorised under the Financial Services and Markets Act 2000, will not only increase the level of scrutiny on firms but also individuals in senior management positions. There will now be the requirement to formally define who is responsible for what within a firm. The FCA's attention will therefore be more focussed on the actions (or in some instances the inaction) of a senior manager. Any individual taking on a new senior manager role within an authorised firm should be proactive in ensuring they have full control over their areas of responsibility.

All incoming senior managers should ensure that they are clear as to the responsibilities of their job. This will often start from job descriptions and role profiles. While these can be a helpful overview they will often be generic or lacking the detail required to adequately evidence and explain the responsibilities of the senior manager. This is where statements of responsibilities become a key component in providing clarity as to who is accountable for what. New senior managers should take the time to engage with the board, executive committees and relevant departments such as HR to prepare a detailed statement of responsibility which unambiguously lays out the areas for which the senior manager will be accountable. Both the firm and senior manager should be confident there are no gaps and no overlaps in responsibilities with other senior managers.

All senior management functions should adopt a formalised handover process which sets out how to manage the transition between the outgoing and incoming managers. However, where a firm type has been classified as Enhanced, the handover process is a regulatory requirement. The outgoing senior manager will have produced a handover document detailing areas of responsibility, a priority assessment and any other material information and judgements that would be relevant. This document provides an excellent opportunity for an incoming manager to gain an understanding of exactly which areas of the business will be their responsibility. From day one, the new senior manager can assess areas in their part of the business which will require attention and can quickly start to make proactive steps to address any key risk issues. Undertaking thorough due diligence at this stage to understand the existing and historical risks and conduct issues could serve as an important driver in demonstrating that the senior manager took reasonable steps in the event of anything going wrong.

As highlighted, a crucial exercise for any incoming senior manager is not only knowing and understand the risk within their own business area, but also the risks posed to the firm as a whole. This is however often not an exercise that can be fulfilled alone and whist a handover process may make you aware of certain risks within your area, understanding, and indeed acting on them, will often require engagement with other senior managers across the business.

Governance frameworks within financial services firms are often intricate and the regulator will often consider the relationship between the various senior managers' responsibilities. A new senior manager should be prepared to work closely with fellow senior managers in the firm. This can help gauge areas of risk and responsibility, where there are overlaps and often working in conjunction with fellow department heads can yield far better oversight.

A firm's HR function will likely have considerable input into any SMCR processes and working closely with them is important in helping you meet regulatory expectation. A senior manager should be able to understand how their HR department processes regulatory breaches by an individual, maintains recordkeeping requirements and how employee and executive appraisals are undertaken. All of these functions undertaken by HR will be important in certifying to the regulator that you are fit and proper.

Finally a natural area of the business that a senior manager should quickly familiarise himself with is the 3 lines of defence (i.e.3rd line Audit, 2nd line Compliance and 1st line risk) functions. They will be able to offer a wider view of the risks posed to the business, pragmatic solutions to monitoring and mitigation of identified risks.

As a senior manager there will undoubtedly be members of your team who will fall into the scope of SMCR. The Certification Regime requires certain employees carrying out significantharm functions to be certified by the FCA while remaining employees will be subject to certain Conduct Rules. It is easy for many employees to simply assume SMCR is aimed only at the most senior managers in a firm. In order to foster a culture of good governance, senior managers should lead by example and look to proactively engage employees in their team to make them aware of their respective responsibilities. Initiatives such as awareness and training sessions are excellent ways of ensuring your team buy-in to the principles of good governance.

A team that understands and demonstrates their responsibilities not only can help achieve good outcomes for customer and clients, but can also provide you the assurance that you are taking reasonable steps to manage and mitigate risk. Your actions in fostering good principles of culture and governance can potentially be one way in demonstrating to the regulator how you took reasonable steps.

Addleshaw Goddard's Regulatory Risk & Compliance team has an experienced track record in delivering regulatory change projects. Our close links with the regulators, market insight and ability to work closely with our legal colleagues means we can provide a holistic approach to the specific needs of you and your business. In particular we can:

help you understand your own individual responsibilities and the steps you should take to ensure you are acting in a reasonable manner;
develop statements of responsibilities to ensure appropriate coverage is given to all key business areas;
work with you to provide assurance on your current organisation governance processes to ensure all risks and responsibilities are aligned to the appropriate senior manager; and
provide training and mock FCA-style interviews to prepare you for every eventuality.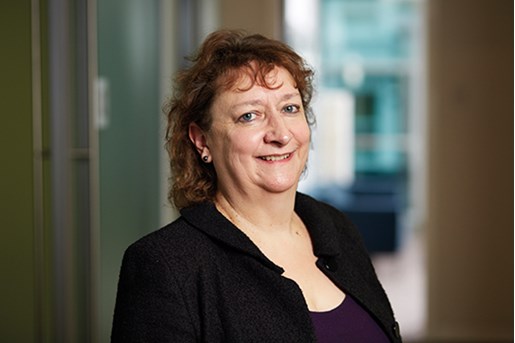 Sarah Herbert
Compliance Director (Non Lawyer), Financial Regulation London
View profile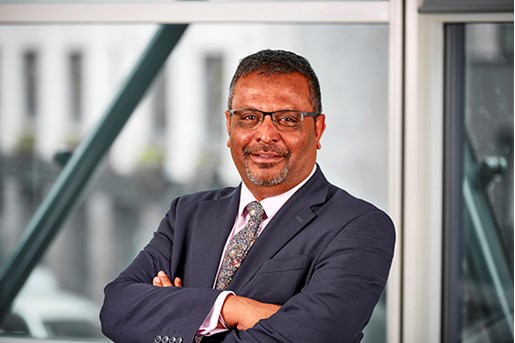 Nikesh Shah
Senior Compliance Manager, Financial Regulation
London
View profile