Following on from the suspension of the UK Capacity Market whilst the state aid approval is ironed out, the government is consulting on what to do in the meantime to make sure the lights don't go out.
---
See our article, Tempus brings Capacity Market to a standstill

The consultation was published on 19 December and is only open until 10 January so there is not long to respond, especially considering the Christmas break.
It deals with:
holding a replacement 'top-up' T-1 auction in summer 2019 for capacity the following winter (2019-20)
arrangements for making deferred payments to capacity providers who have continued to meet their obligations during the standstill period
how to ensure existing capacity agreements continue during the standstill period
collecting charges from suppliers to fund the scheme, even during the standstill period.
It is predicated on the European Commission issuing an Opening Decision in its formal investigation in early 2019 that it is 'minded to' approve the scheme; and a final decision (allowing the scheme to restart from its standstill period) by October 2019.
Replacement 'top-up' T-1 auction
BEIS are planning to run the auction that was due to take place in January, in summer 2019.
This will be before final state aid approval for the Capacity Market scheme is granted, so BEIS are proposing to decouple the running of the auction from the awarding of capacity agreements. This means that if a CMU wins capacity in the auction it will not get a capacity agreement until the EC grants state aid approval, which should be by October 2019, but if not, BEIS retains the discretion not to award capacity agreements. So there is a risk that anyone successfully being awarded capacity in the auction may not end up with a capacity agreement for 2019/20 if state aid approval is not granted in time.
BEIS will not reopen the prequalification process (although they might ask participants to reconfirm that the information they originally provided during the prequalification process is still correct) but they will allow all those who pre-qualified for the January 2019 auction to withdraw if they choose, given the uncertainty. There is no need to post credit cover during the standstill period.
Holding the auction later than planned and awarding capacity agreements even later (or perhaps not at all) means the milestones will change and the consultation gives further details on the technicalities.
Deferred payments
Capacity payments for this year (October 2018 to September 2019), and potentially next year if the timetable for state aid approval slips beyond 1 October 2019, will be deferred until the standstill period ends. Then capacity providers will get paid (presumably as a lump sum although the consultation does not give details of how and when they will be paid), but only if they have continued to comply with their obligations under their capacity agreement and the scheme gets state aid approval.
So there is a risk they won't be paid but still have to provide capacity. They will also have a cashflow issue in the meantime. They have the option to terminate, but would still have to pay termination fees (offset against the deferred payments due) once the standstill period has ended.
If state aid approval is not granted, then it seems that CMUs will be able to terminate their capacity agreement without penalty, but of course will also not receive any deferred payments.
Existing capacity agreements
BEIS are considering modifying some milestones where there is a high cost associated with complying with that obligation but modifying it is unlikely to impact materially on security of supply. These include:
FCM for new-build CMUs with capacity agreements for 2021/22: extending this from 20 June 2019 to 31 March 2020 or five months after the end of the standstill, whichever is later
Credit cover: waiving the requirement to maintain it during standstill period
Connection agreements: extending the deadline from 29 March 2019 to after the end of the standstill period
Metering assessments for unproven DSR: extending the deadline from end May to end August 2019
Metering tests for existing CMUs and proven DSR: extending the deadline from end March to end September 2019
Two year 'sterilisation': Waiving Rule 3.3.3(e) during the standstill period so that CMUs terminated during that period are not prevented from competing in future auctions for two years – recognising that there may be more terminations during the standstill period
During the standstill period there will be no termination fees imposed nor penalty charges for non-delivery, but these will be recouped at the end (netted off against any deferred payments due).
Collection of supplier charge
BEIS had originally proposed not to continue collecting the supplier charge (the levy on energy suppliers that funds the capacity market) during the standstill period, which would have led to a reduction in customers' bills as we reported on in our article, ECJ Ruling May Mean Your Energy Bills Go Down. However, after listening to industry representations, they will now be continuing to collect the supplier charge and are proposing two options:
The Electricity Settlement Company (ESC) continues to collect the charge, which may restart in February 2019
Make an urgent modification to the BSC to require suppliers to pay the equivalent of the supplier charge into a trust account until state aid approval is secured
BEIS invite comments on which option is preferable.
Comment
Anyone with a capacity agreement, or who has prequalified for the T-1 'top up' auction, should read this consultation and consider how these changes will affect them. They need to decide whether to continue complying with their capacity agreement in the hope that they will be paid at some point; or terminate now and cut their losses. We will know more once the Commission publish their Opening Decision early next year.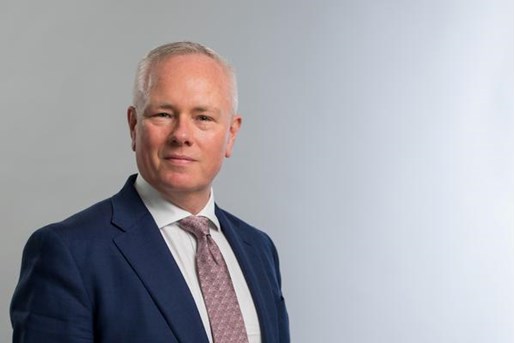 Richard Goodfellow
Head of IPE and Co-head of Energy and Utilities
United Kingdom
View profile