Included in this weeks Corporate Crime & Investigations Update: Opposition parties in Brazilian election both charged with corruption; Former trader jailed for Britain's biggest fraud faces deportation; Iran sets November deadline for Europe to offset effect of US sanctions
---
Bribery and Corruption
ENRC wins privilege battle against Serious Fraud Office
Mining company ENRC has won its appeal against the SFO in a critical case on the application of legal privilege to documents created in the context of an internal investigation.
The SFO had opened a criminal investigation into ENRC in 2013 over alleged corrupt payments and requested that various documents created by ENRC's lawyers at the time, including noted of interviews with potential witnesses, be handed over.
ENRC asserted that the documents were covered by litigation privilege, because criminal proceedings could be reasonably contemplated. However, the High Court decided that the documents did not benefit from litigation privilege at the time of the interviews because the ENRC did not know enough about what the investigation was likely to unearth, and therefore could not have reasonably contemplated criminal proceedings.
In overturning this decision, the Court of Appeal has confirmed that companies can engage legal counsel to assist with investigations without concern that documents created during the process will be disclosable.
Reuters, 5 September 2018
New SFO head pledges to keep agency independent
In her first week as the director of the SFO, Lisa Osofsky has made a speech declaring to maintain the independence and prominence of the organisation. She said that she wanted to work more closely with other UK and international enforcement agencies as well as the private sector to prevent corruption and fraud. Osofsky noted that HMRC is a "natural ally" of the SFO and that the two agencies would be able to work together to build strong cases to reduce corruption and improve efforts to recover proceeds of crime.
Reuters, 3 September 2018
Guatemala stops head of UN anti-corruption body entering country
Guatemala's government has banned the head of a UN anti-corruption body from entering the country after a long running dispute. In a statement released, President Jimmy Morales ordered Ivan Velasquez, head of the International Commission Against Impunity in Guatemala, to be denied entry. Morales attacked the body which brought down his predecessor as president with a corruption probe.
The Guardian, 5 September 2018
Opposition parties in Brazilian election both charged with corruption
Fernando Haddad of the leftist Workers' party and Geraldo Alckmin from the right-wing PSDB, two candidates on opposite sides of the Brazilian election, have been charged with corruption for receiving illegal campaign donations. Haddad allegedly took R$2.6m for his 2012 campaign for mayor of São Paulo and Alckmin is accused of taking R$10m during his 2014 run for governor in São Paulo. In both cases, prosecutors are alleging that the unreported donations, both from construction firms, gave these firms an illegal advantage. Both deny any wrongdoing but, as the elections are less than a month away, the charges are likely to impact their campaigns.
The Guardian, 6 September 2018
Money Laundering
Danske Bank Estonian money laundering scandal "bigger than previously thought"
In July, a Danish newspaper reported that Danske Bank laundered up to $8.3 billion in Estonia between 2007 and 2015. However, according to an independent investigation reported this week, Danske Bank allegedly handled up to $30 billion of Russian and ex-Soviet money via its Estonian branch in 2013 alone. Shares in the Bank fell more than 6% to the lowest level since July 2016 after news of the report broke. Danske Bank admits to flaws in its anti-money laundering controls in Estonia and results of its own internal investigation are expected later this month.
Reuters, 4 September 2018
ING fined €775 million for money laundering failures
Dutch prosecutors found that a "women's underwear trader" was able to launder €150 million euros, without raising suspicions through ING. Prosecutors said that "it should have been clear to the bank that the monetary flows had little to do with the lingerie trade" and imposed the €775 million penalty on the bank for its failings. The penalty coincides with European regulators considering whether to tighten regional controls of financial crime, and money laundering is expected to be raised as an issue during a meeting of EU finance ministers this week.
Reuters, 4 September 2018
Fraud
Former trader jailed for Britain's biggest fraud faces deportation
Ghanaian citizen Kweku Adoboli was a former UBS trader that was jailed for Britain's biggest fraud, which caused the Swiss bank to lose $2.25 billion. Mr Adoboli was convicted in 2012 and sentenced to seven years in prison, and was released in 2015 after serving half of this time. He was banned from working in the financial services industry and UBS was fined £29.7 million for system failures and controls. It is now reported that the Home Office has now indicated its intention to deport Mr Adoboli to Ghana on 10 September, despite Mr Adoboli appealing against deportation since 2014.
Reuters, 3 September 2018
Start-up Theranos unable to sell and to close after fraud charges
Blood-testing start-up company, Theranos, is to close down after it was unable to sell itself and is now looking to pay $5m to unsecured creditors, according to an email sent by CEO David Taylor to shareholders. This comes nearly 3 months after the founder and former CEO Elizabeth Holmes and former COO Ramesh Balwani were charged with criminal fraud for deliberately misleading investors about the accuracy of the company's blood-testing technologies. If convicted, both could face life imprisonment and total fines of $2.75m each.
The Guardian, 5 September 2018
Sanctions
Iran sets November deadline for Europe to offset effect of US sanctions
Iran has stated that European countries that are party to the Joint Comprehensive Plan of Action (the nuclear deal agreed in 2015) must find a solution to offset the impact of US sanctions prior to 4 November, otherwise it may withdraw from the deal. The United States will reinstate comprehensive sanctions on Iran from 4 November. While the European Union and leading member states have pledged to support the deal and continue to trade with Iran, in practice sanctions are severely limiting European companies' ability to engage in business with Iran, particularly because many European banks are unwilling to facilitate payments due to the risk of US penalties.
Bloomberg, 5 September 2018
UK, US, France, Germany and Canada have issued a joint statement on the Novichok attack
In a joint statement on 6 September, the countries reiterated their outrage at the use of a chemical nerve agent, Novichok, in an attack in Salisbury on 4 March. They commended the work of the British police and everyone involved in the investigation and acknowledged that the two suspects were officers from Russian military intelligence service, GRU. The statement highlighted that there had been action taken to disrupt the GRU and that the collective expulsion of undeclared intelligence officers was the largest ever conducted. This comes just before a UN Security Council meeting, during which the UK is expected to request further sanctions on Russia. Theresa May has also stated that she will "push for new EU sanctions regimes against those responsible for cyber-attacks and gross human rights violations".
Gov.uk, 6 September 2018
Concerns that sanctions against Iran will tighten oil supply
Oil prices steadied after rising supply from the Organisation of Petroleum Exporting Countries (OPEC) and the United States but there is concern that failing Iranian output will tighten markets when US sanctions take effect in November. Iran are the third biggest producers of oil in the OPEC so investors are looking ahead to November when sanctions are expected to curb Iranian exports.
Reuters, 4 September 2018
New US trade tariffs on Chinese imports may be implemented as soon as this week
Proposed new trade tariffs on the import of many Chinese goods into the United States may come into effect as early as the end of this week. The proposed levies are expected to catch a further $200 billion worth of products, approximately half of all Chinese imports into the US, at an as yet undetermined level of either 10% or 25%. This comes as a public consultation on the proposed measures ended this week.
CNN, 5 September 2018
Tax
Calls for VAT exemption on trading to be extended
EU energy industry associations have called on the European Council for an extension to an exemption from the EU's VAT directive for power, gas and carbon emission transactions, in order to protect the market from fraud. The exemption is set to expire at the end of this year after it was introduced following a scam a decade ago, where companies bought carbon permits without paying VAT and sold them in another country adding tax to the price but keeping the difference for themselves. The proposals suggest an extension until June 2022 but others are calling for December 2023.
Reuters, 4 September 2018
Financial Regulation
Accountants call for "red-flag coalition" to disclose risks to regulators
Representatives from the Big Four are lobbying Sir John Kingman, who is currently reviewing the Financial Reporting Council, to introduce a "red-flag coalition" which would enable the largest firms to disclose to regulators upcoming risks in sectors or in companies. A change in law would be required as auditors are bound by client confidentiality. The review by Sir Kingman is due later this year and was launched following a series of unexpected corporate collapses. Although the "red-flag" initiative is at an early stage, it is hoped to restore confidence in auditors and the regulator.
Financial News, 3 September 2018
Environmental
London market trader fined for selling rotten fruit with incorrect labelling
After an investigation by the Rural Payments Agency's (RPA) Horticultural Marketing Inspectors (HMI), a London based market trader Brian Childs, a stallholder at Queens Market in Upton Park was fined £1,998 on 22 August 2018 for displaying, offering for sale and selling rotten fruit and vegetables that failed to meet the minimum quality standards. Mr Childs, who trades under the name of Jaqueline Childs, runs one of the largest independent fruit and vegetable stalls within the purpose-built indoor complex.
An HMI inspection found the stall selling rotten lettuce, plums and papaya, while kakis and limes were being marketed with incorrect country of origin labelling. In addition to the fine, HMI investigation costs of £2,049 were awarded, along with victim surcharge, producing a total financial penalty of £4,138.
Gov.uk, 30 August 2018
Health and Safety
£200,000 asbestos fine for Kent County Council
Kent County Council has been fined after an asbestos rope was found during a food safety inspection of a primary school. An Environmental Health officer was carrying out the routine inspection when he noticed what appeared to be an asbestos rope hanging from the ceiling.
The HSE found that a flue and the rope had been disturbed when a steriliser unit was removed by a caretaker and that the caretaker or head teacher had no asbestos management or awareness training.
Kent County Council pleaded guilty to breaching Regulation 10(1) of the Control of Asbestos Regulations 2012 and was fined £200,000 with costs of £21,500.
SHP, 5 September 2018
£113,000 fine for employee fall
A bedroom furniture company has been fined after an employee fell more than 2 metres from a mobile elevating work platform (MEWP). The employee was working in the warehouse of And So To Bed Ltd when the fall occurred resulting in injuries to his knee and face. A health and safety audit had been carried out in 2006 which identified the platform as 'unacceptable' but it was nonetheless used regularly. The investigation into the incident found that the company had poor health and safety practices for this activity and there was an insufficient risk assessment, no PPE and no safe system to address the risk of a fall.
And So To Bed Ltd pleaded guilty to breaches of Sections 2(1) and 33(1) of the Health and Safety at Work etc. Act 1974 and of Regulation 3(1) of the Management of Health and Safety at Work Regulations 1999, in a prosecution brought by West Dorset District Council. The company was fined £113,000 and ordered to pay costs of £6,924 plus a victim surcharge of £170.
SHP, 6 September 2018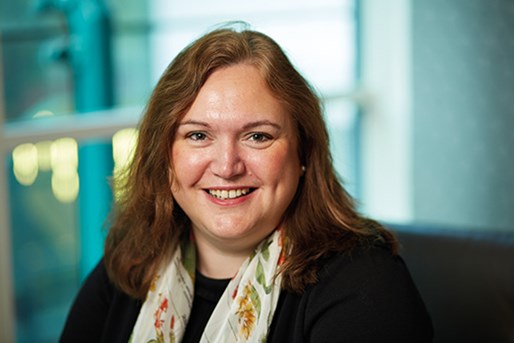 Nichola Peters
Partner, Head of Global Investigations/Inquiries
London
View profile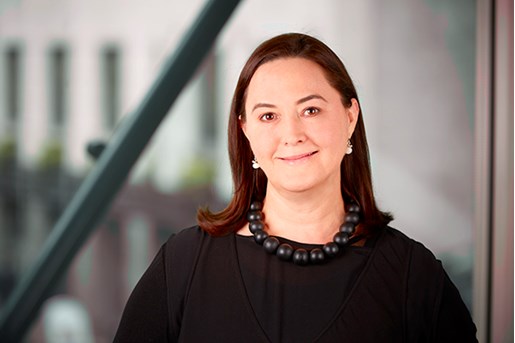 Michelle de Kluyver
Partner, Global Investigations
London, UK
View profile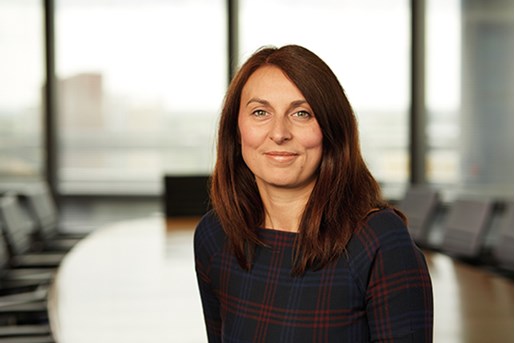 Erin Shoesmith
Partner, Health & Safety United Kingdom
View profile