Included in this weeks Corporate Crime & Investigations Update: Former oil executives imprisoned for bribing foreign officials; SFO decides not to appeal ENRC privilege case; International Court of Justice orders US to ease Iran sanctions.
---
Bribery and Corruption
SFO issues claim for recovery of proceeds from allegedly corrupt telecoms deals in Uzbekistan
The Serious Fraud Office has announced that it has issued a claim for civil recovery in the High Court in a case involving Gulnara Karimova, the elder daughter of the late ex-president of Uzbekistan Islam Karimov, and another Uzbek national, Rustam Madumarov. The case involves the proceeds of alleged corrupt telecoms deals in Uzbekistan and the SFO hopes to seize three properties in Britain and other assets.
Reuters, 3 October 2018
Former oil executives imprisoned for bribing foreign officials
It has been reported that the former CEO of Dutch entity SBM Offshore, N.V. (SBM), Anthony Mace, and a former sales and marketing executive of SBM's US subsidiary, Robert Zubiate, have pleaded guilty and been sentenced to prison for bribing officials at Petrobras (Brazil), Sonangol (Angola) and GEPetrol (Equatorial Guinea). A US Department of Justice spokesperson has stated that Mr Mace and Mr Zubiate played "key roles in a massive bribery scheme that involved the payment of millions of dollars to public officials in exchange for lucrative oil-services contracts". Mr Mace was sentenced to 36 months in prison and ordered to pay a $150,000 fine and Mr Zubiate was sentenced to 30 months in prison with a $50,000 fine.
DoJ, 28 September 2018
Money Laundering
Wife of former Malaysian Prime Minister charged with money laundering
Rosmah Mansor, the wife of ex-Malaysian Prime Minister Najib Razak, has reportedly been charged with money laundering and tax evasion as part of a corruption investigation that has already seen her husband charged with numerous offences. Mr Najib faces 32 different charges in relation to allegedly taking $700m from the state development fund 1MDB. 1MDB was set up in 2009 to strengthen the Malaysian economy through strategic investments, but it was later reported by the Wall Street Journal that millions of dollars of funds may have been diverted to Mr Najib's personal bank accounts. Mr Najib has consistently denied taking any public money from 1MDB. Ms Rosmah has pleaded not guilty to all 17 charges she faces.
BBC, 4 October 2018
Fraud
SFO decides not to appeal ENRC privilege case
The Serious Fraud Office has announced that it will not appeal the judgment handed down by the Court of Appeal in the ENRC privilege case. ENRC, a mining company that the SFO is investigating over allegations of fraud, bribery and corruption, won their appeal last month in a dispute about the scope of legal professional privilege in relation to notes of interviews with employees and former staff conducted by their former law firm, and documents produced in a review by forensic accountants.
An SFO spokesperson stated that "the SFO will continue thoroughly to assess the merits of all privilege claims and remains prepared to challenge those it considers to be ill founded."
Reuters, 2 October 2018
Solar energy panel fraudsters sentenced to 30 years in prison
Six men have been sentenced to a total of 30 years and 4 months in prison for a £17 million scam to sell and install solar energy panels which would enable their customers to generate extra income in addition to the Government's Feed-In Tariff. Using deceitful sales techniques and false guarantees of reimbursement to misrepresent offers and maximise sales of solar panels, 1,500 people including the elderly and the vulnerable were defrauded. Following a four year investigation into Solar Energy savings Ltd, the Director of the SFO said that the men "built predatory schemes to steal thousands from the hard-earned savings of vulnerable people while pretending to offer them a chance to improve their own financial security."
SFO, 2 October 2018
Cyber Crime
Western countries accuse Russia of global hacking campaign
It has been reported that several Western countries have coordinated announcements to denunciate Russia for computer hacking programmes carried out by its GRU military intelligence agency. Britain said that Russia had become a "pariah state" and the US said that Russia needed to pay the price for its actions. Britain and the Netherlands accused Russia of trying to hack into the Organization for the Prohibition of Chemical Weapons, as at the time, the watchdog was investigating reports of chemical weapons being used by Russia's ally, Syria. Australia, New Zealand and Canada were also among the countries who issued strongly worded statements as NATO defence ministers met in Brussels to present a united front against Russia.
Reuters, 4 October 2018
Ministry of Defence launches new cyber cadets scheme
The Ministry of Defence has announced a new scheme called "Cadets CyberFirst" aimed at helping develop 2,000 cadets a year into cyber security experts. Over £1 million each year will be invested to teach the cadets how to protect internet systems from cyber-attacks. Defence Secretary Gavin Williamson has stated that this initiative reaffirms the UK's leading role in tackling security threats head on.
GOV.uk, 30 September 2018
Sanctions
International Court of Justice orders US to ease Iran sanctions
The International Court of Justice (ICJ), the main judicial body of the United Nations, has reportedly ordered the US to ease sanctions it re-imposed on Iran after abandoning a nuclear deal in May and to remove "any impediments" to the export of humanitarian goods, including food, medicine and aviation safety equipment. The 15 judge panel called for the sanctions to be terminated without delay and for the US to compensate Iran for the revenue losses it had incurred. Although the court rulings are binding, the court has no power to enforce them.
BBC, 3 October 2018
Financial Regulation
FCA chief backs new financial services tribunal proposals
Andrew Bailey, chief executive of the FCA, has said that he would support the launch of a new independent financial services tribunal that would act as a route to redress for SMEs that cannot afford to take their disputes against banks through the courts. The tribunal would deal with complex cases and those which do not fall into the scope of the Financial Services Ombudsman. In a letter to Kevin Hollinrake MP, Mr Bailey stated that, "subject to knowing the specifics of the design, governance and operation of such a body, particularly its relationship to the FCA's regulatory regime and other dispute resolution mechanisms, such as the ombudsman, we support the establishment of a financial services tribunal."
Financial Reporter, 28 September 2018
FCA fines Tesco Bank for failing to protect customers from cyber attack
The FCA has fined Tesco Personal Finance plc (Tesco Bank) £16.4 million for failing to exercise due skill, care and diligence to protect its personal current account holders against a cyber-attack that took place in November 2016. Over 48 hours, cyber attackers netted £2.26m due to deficiencies in the design of Tesco Bank's debit card. The FCA found that Tesco Bank failed to take appropriate action to prevent the foreseeable risk of fraud and respond to the attack with sufficient urgency.
The FCA granted Tesco 30% credit for mitigation due to its level of cooperation and the redress programme it put in place for customers, and a 30% discount for early settlement.
FCA, 1 October 2018
Environment
£23,000 in fines and costs for gross pollution
DEM (King's Lynn) Ltd has been fined for spreading and storing excessive amounts of vegetable washings on a farm in Outwell, Norfolk which led to gross pollution of a watercourse. DEM stored too much highly polluting waste in a lagoon and spread too much of the organic waste onto land controlled by Trevor William Sieley, leading to run off and pollution. Sieley had registered an exemption to spread waste on agricultural land to improve soil quality but failed to comply with its conditions.
In June, Environment Agency officers told the company to stop work and clear up the site by 1 October but no action was taken. Sieley, who had received a warning letter and had previous offences for similar actions, was fined £1,920 and ordered to pay costs of £10,041 as well as a victim surcharge of £170. DEM, which pleaded guilty at an earlier hearing to spreading the waste illegally, was fined £3,667, and ordered to pay £7,666 and a victim surcharge of £170.
Gov.uk, 26 September 2018
Health and Safety
Pirelli Tyres Ltd fined £512,000
Pirelli have been fined after two employees were injured in two separate incidents in 2013 and 2015 after having their arms pulled into a roller machine.
The company was fined £512,000 plus costs of £5,820 after pleading guilty to two breaches of Regulation 11(1) of the Provision and Use of Work Equipment Regulations 1998.
SHP, 27 September 2018
Waste company fined following serious burns incident
The incident happened in July 2016 when two employees were processing flammable aerosol canisters using a gas operated forklift truck to lift them into a shredder. An explosion occurred when a spark from the forklift ignited a cloud of gas. One worker suffered third degree burns leaving him on a life support machine.
B&W Waste Management Services Ltd pleaded guilty to breaching regulation 6(1) of the Dangerous Substances and Explosive Atmospheres Regulations 2002 and was fined £100,000 plus costs of £11,603.14.
SHP, 28 September 2018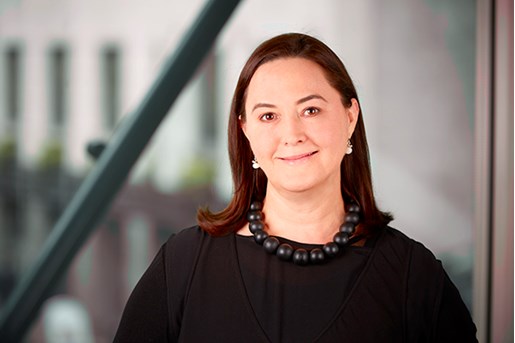 Michelle de Kluyver
Partner, Head of Global Investigations
London, UK
View profile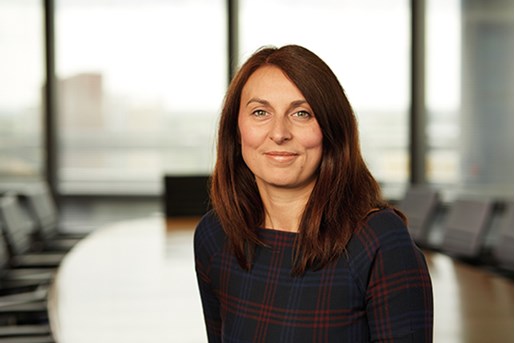 Erin Shoesmith
Partner, Health & Safety United Kingdom
View profile