Included in this issue: Petrobras agree US settlement in corruption scandal; Joint Money Laundering Steering Group (JMLSG) amends guidance; Ex-UBS trader claims Libor 'chats' were expected and more...
---
Bribery and Corruption
Petrobras agree US settlement in corruption scandal
Under-fire state-owned Brazilian oil company Petrobras has agreed to pay almost $3bn to settle a class action law suit in the US. Investors had accused former Petrobras executives of accepting bribes from contractors, damaging investor holdings and causing the company's value to plunge. The oil giant itself has denied the settlement is an admission of guilt, but says the deal makes sense for shareholders in order to limit the uncertainty and risk of any adverse judgement at the close of proceedings.
The inquiry has thus far led to dozens of arrests in Brazil for corruption, including high-ranking politicians. Although smaller than analysts expected, the settlement will rank amongst the largest in US legal history for cases involving securities fraud.
Money Laundering
Joint Money Laundering Steering Group (JMLSG) amends guidance
The JMLSG has published revised versions of its June 2017 Guidance on the prevention of money laundering and terrorist financing, submitting them to HM Treasury for Ministerial approval. The amended Guidance follows comments after it was initially published in November. Subject to Treasury approval, the JMLSG confirmed the proposed amendments, subject to further amendment to Part I, paragraph 6.15, with minor editorial changes to Part I, paragraph 1.20 and Part II, sector 16: Correspondent relationships. Firms are free to use the new provisions immediately, although 'legal' status is not yet granted.
JMLSG.org.uk, 21 December 2017
Treasury announces new anti-money laundering watchdog
HM Treasury has announced the formation of a new anti-money laundering supervisory body operating within the FCA, the Office for Professional Body AML Supervision (OPBAS). The new organisation will supervise and have powers across the UK's anti-money laundering regimes to ensure standards are improved and law enforcement is working effectively to prevent the criminal practice, while directly overseeing the 22 accountancy and legal professional bodies responsible.
New OPBAS regulations have been laid in Parliament and will take effect on 18 January 2018 and represents a further key development in the government's plans to reform the anti-money laundering supervision regime.
SFO releases guidance on 'tell-tale' signs of money-laundering
The SFO has announced a press release highlighting 'tell-tale' signs of money-laundering which may lead to Suspicious Activity Reports being submitted. Three key signs were highlighted: long term clients making requests out of character, clients repeatedly asking for services outside those offered or expertly practiced by a firm and clients requesting arrangements that do not make commercial sense.
The announcement is part of the Flag It Up campaign, headed by the National Crime Agency and involving the Government, legal and accounting sector firms, intended to highlight the risks and frequency of money-laundering in the financial industry.
Fraud
Ex-UBS trader claims Libor 'chats' were expected
Arif Hussein, an ex-UBS junior trader, has claimed that UBS staff were expected to take the bank's commercial interests into account when setting Libor rates – a practice for which some traders have been historically prosecuted. The former trader is seeking to have his industry ban overturned, despite the FCA insisting it was "obvious" that the bank and its staff should not take its own commercial interests into account when setting Libor.
Lawyers for Mr Hussein have produced evidence intended to show that UBS bosses directed staff to consider commercial interests as part of best bank commercial practice. Mr Hussein was originally banned by the FCA over his "chats" with Adrian Kellor, who was responsible for making UBS' daily Libor submissions, during which he would tell Mr Kellor of his trading positions and whether it would be beneficial for the bank for a higher or lower Libor.
Sanctions
EU Council extends targeted economic sanctions against Russia
The EU Council has unanimously agreed to prolong economic sanctions targeting specific sectors of the Russian economy until 31 July 2018, extending the current duration by six months. The sanctions were originally put in place on 31 July 2014 following Russian's actions in the Ukraine, targeting Russia's financial, energy, defence and dual-use goods sectors.
Amongst the sanctions are measures to limit access to certain EU primary and secondary capital markets for 5 major Russian majority state-owned financial institutions, along with three energy companies and three defence companies. There are also import and export bans on arms trading, an export ban on dual-use goods for military use and restricted access to technologies in oil sector.
Financial Regulation
Carillion investigated by FCA
The FCA is investigating the construction firm Carillion over the "timeliness and content" of announcements made between 7 December 2016 to 10 July 2017. The announcements were made during a period where the contractor's share price fell sharply by 40% and its CEO, Richard Howson, left following profit warnings. Carillion has stated it is co-operating fully with the FCA.
Environmental
Rogue waste operator sent to prison for failing to comply with court order
In April 2016, David and Donna Shrigley were jointly convicted at Bodmin magistrates court with failing to comply with an Enforcement Notice, breaching permit conditions and operating without a permit.
David and Donna Shrigley operated a waste transfer station at Domellick Manor, St Dennis, Cornwall. In 2015, the company went into liquidation and its operating licence was disclaimed. Prior to liquidation, the Environment Agency (EA) became concerned at the growing quantity of waste being stored at the site. Despite repeated requests from the EA, the company failed to remove excess waste. This culminated with the service of an Enforcement Notice on the directors.
In October 2017, an EA officer visited the site and saw the order had not been complied with. David Shrigley, 68, was sentenced to 40 days in prison and ordered to pay £1,039 costs for failing to comply with a court order made under Regulation 44 of the Environmental Permitting (England and Wales) Regulations 2010. David Shrigley had failed to transfer ownership of the site away from Donna Shrigley as promised. As a result, the court fined Donna Shrigley with the minimal sum of £1.00 with £259 costs.
Christmas crackdown on rural crime in north east
The Environment Agency joined forces with Durham Constabulary on 20 December 2017 to carry out a joint operation in Weardale to gather intelligence and disrupt criminals. Fisheries enforcement officers supported police on patrols along with the Weardale and Teesdale Mountain Rescue Team and local Weardale farmers.
During the operation police used Automatic Number Plate Recognition technology to target vehicles suspected of being linked to crime, as well as checking suspicious vehicles and focusing on key locations. The operation resulted in a number of suspected lamping activities in relation to game poaching – where a light is used to hunt animals.
Health and Safety
Company fined for unsafe storage of chemicals
A pest control company has been fined following the unsafe storage of unauthorised chemicals at its premises in Lowestoft.
Following a report by Natural England concerning the alleged poisoning of a tawny owl by rodenticide the HSE launched an investigation into Rodent Service Limited. They found various biocidal compounds which were not authorised for use and improperly stored. They also found part used canisters of a compound called phostoxin being stored inside a filing cabinet within the workplace.
Rodent Service (East Anglia) Limited pleaded guilty to breaching Sections 2 (1) and 3 (1) of the Health and Safety at Work etc. Act 1974 The company has been fined £100,000 and ordered to pay costs of £10,000.
Donald Eric Martin, Director of Rodent Service (East Anglia) Limited also pleaded guilty of an offence of neglect by virtue of S37 of the Health and Safety at Work etc. Act 1974. He was sentenced to a six months in prison, suspended for 12 months, and ordered to pay costs of £1000.
Construction company fined after worker seriously injured
Huntsmere Projects Limited have been fined after the first floor of a building collapsed seriously injuring a worker. A subcontractor had installed the first floor but a gap had been left between the concrete beams on the landing which was not identified by the Huntsmere site manager or the contracts supervisor. The worker fell when a concrete block he was standing on gave way and he fell between the beams approximately 3.5 meters. He suffered serious multiple fractures.
The HSE found that Huntsmere did not take all reasonably practicable steps to prevent danger to workers from collapse and should have ensured the floor was installed as per the design with any gaps allowing the floor blocks to move identified. Huntsmere Projects Ltd pleaded guilty to breaching Section 3(1) of the Health and Safety at Work etc Act 1974 and was fined £240,000 with £14,439.53 costs.
Maintenance company fined £250,000 following roof fall
St Leger Homes of Doncaster Ltd have been fined after an operative undertaking a flat roof replacement of a single storey outhouse fell through the roof after a joist failed. He sustained three cracked ribs, contusions and was unable to work for seven months. The HSE's investigation found that the company failed to ensure that the work at height was properly planned, appropriately supervised and carried out in a safe manner.
St Leger Homes pleaded guilty to breaching Section 4 (1) of the Health and Safety at Work Act 1974 and was fined £250,000 and ordered to pay costs of £1,086.20.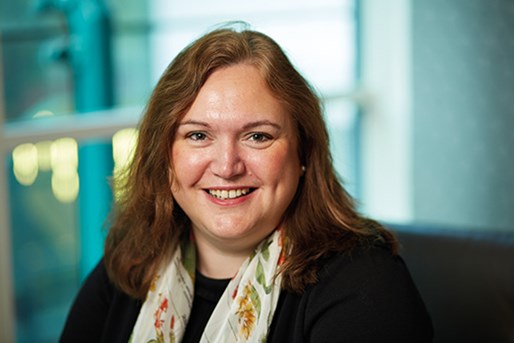 Nichola Peters
Partner, Head of Global Investigations/Inquiries
London
View profile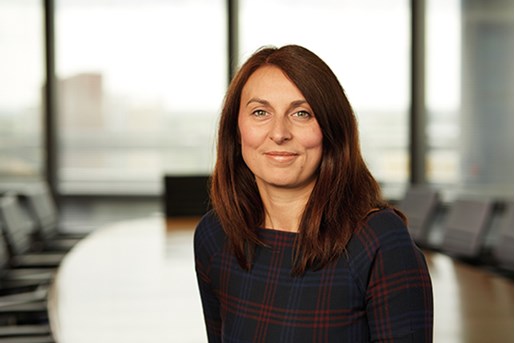 Erin Shoesmith
Partner, Health & Safety United Kingdom
View profile