Included in this issue: Former Hong Kong official pleads not guilty to bribery charges; Online casino operators accused of failing on anti-money laundering; Price Waterhouse barred from auditing listed firms in India for two years and more...
---
Bribery and Corruption
Former Hong Kong official pleads not guilty to bribery charges
Patrick Ho, a former Hong Kong home affairs secretary, has pleaded not guilty to corruption, money laundering and conspiracy charges brought against him in the US. Mr Ho is accused of having arranged bribes to be paid to senior government officials in Chad and Uganda in order to secure oil rights and other favours for a Chinese energy company he is linked with.
The bribes allegedly consisted of $2 million being paid to the President of Chad in 2015 and $500,000 being paid to the Ugandan foreign minister in 2016. The former Senegal Foreign Minister, Cheikh Gadio, is also accused of having helped facilitate the first of these bribes and of receiving $400,000 in return.
Zuma establishes state corruption inquiry
Embattled South African President, Jacob Zuma, announced on Tuesday the establishment of an inquiry to investigate allegations that, as he put it, "the state has been captured by private interests for nefarious and self-enrichment purposes". The inquiry was ordered in December by a regional court and will be led by the Deputy Chief Justice.
Zuma has faced numerous allegations of corruption, in particular relating to his close ties to the wealthy Gupta family, which were detailed in a 2016 report called "State of Capture". There is speculation that Zuma's party may move to oust him as head of state, though Zuma has already survived a number of votes of no confidence.
Money Laundering
Sarkozy associate granted bail in Libya money laundering investigation
French businessman, Alexandre Djouhri, has been granted bail following his arrest at Heathrow Airport on Sunday under a European Arrest Warrant issued by French authorities in connection with fraud and money laundering allegations. Djouhri is facing extradition to France.
In particular, French authorities wish to question Djouhri about the alleged financing of the 2007 Sarkozy election campaign by former Libyan leader Muammar Gaddafi. The allegation is that a villa owned by Djouhri was sold to the Libya Africa Investment Portfolio (linked to Gaddafi) at a hugely inflated price, and that the extra profit on the sale was funnelled into the Sarkozy campaign.
Business Recorder, 11 January 2018
Online casino operators accused of failing on anti-money laundering
The Gambling Commission has written to all UK online casino operators to warn that not enough is being done to tackle money laundering. In particular the Commission is concerned that there is a "lack of evidence of ongoing monitoring of customer accounts" and that some appointed MLROs "were unable to provide suitable explanations as to what constitutes money laundering".
The failings were identified by the Commission in a recent compliance assessment activity. As a result, investigations have been opened into 17 operators, and the Commission is considering whether to commence a licence review of five operators.
Gambling Commission, 4 January 2018
Fraud
Price Waterhouse barred from auditing listed firms in India for two years
The Securities and Exchange Board of India has barred Price Waterhouse (PW), the Indian audit arm of Price Waterhouse Coopers, from auditing listed companies or their intermediaries for two years. The decision comes following a probe into a 10-year old accounting fraud at software services company, Satyam Computer Services – the company overstated its earnings and assets by over $1 billion. PW was Satyam's auditor during this period.
The bar applies not only to PW, but also to any firm operating under its "brand or banner". As such, PW's local partners who operate under the name will also be affected. PW said there had been "no intentional wrongdoing by PW firms" and that it was "confident" a court would stay the order which has not yet come into effect.
Sanctions
Trump expected to agree Iranian sanctions relief
Donald Trump is expected this week to keep in place the sanctions relief afforded to Iran in accordance with the nuclear deal agreed under the Obama administration. However, it is thought other sanctions may be introduced against Iranian individuals and businesses as a result of the government's response to recent protests, in which more than 20 people were killed. Sanctions against Iranian state television are also expected to be reintroduced.
The Washington Post commented that a failure to allow the sanctions relief would have been seen as the US turning its back on the protestors, who in part complain that the sanctions relief under the deal has not benefitted ordinary Iranians.
Washington Post, 10 January 2018
Tax
South Korean tax authorities raid cryptocurrency exchanges
Officials from the South Korean National Tax Service have raided the offices of a number of the country's largest cryptocurrency exchanges on suspicions of tax evasion. Specific details of the allegations are not yet available, but the raids come as part of a general crackdown on cryptocurrency trading in the country.
The South Korean government has introduced plans to ban cryptocurrency trading in the country, an announcement which saw the price of bitcoin fall 21 percent. However, South Korea remains one of the largest markets for cryptocurrencies, where they can trade at up to a 30% premium on other exchanges.
Financial Regulation
Former RBS trader fined £250,000 for LIBOR role
A former RBS derivatives trader has been fined £250,000 by the Financial Conduct Authority (FCA) for his role in the LIBOR scandal. The FCA found that Neil Danziger had attempted to influence RBS and other banks' LIBOR submissions in order to benefit trading positions held by the bank, and had altered LIBOR submissions he himself made for the same purpose.
Danziger was also found to have entered into wash trades (trades which taken together do not affect the market position of the trader) for the purpose of paying brokers' fees for no legitimate reason.
The FCA found that, in respect of these actions, Danziger had "acted recklessly, and therefore with a lack of integrity". As a result, Danziger was fined and prohibited from performing any function in relation to regulated activities.
Environmental
Devon skip company prosecuted for burning waste
Tivvy Skips Ltd, who run a small waste transfer station near Tiverton, were ordered to pay £5,500 in fines and costs for burning waste, despite warnings to stop by the Environment Agency (EA). On 6 January 2017, EA officers inspected the site where waste was seen being placed in a dumper truck, transferred to a skip and then burned. Further evidence, including the condition of the skip, indicated that this practice was a 'routine occurrence' by Tivvy Skips.
Alan Hutchings, site manager of Tivvy Skips, claimed that the illegal burning of waste was done by a member of staff, without his knowledge.
The company, who operate under an environmental permit, were fined £3,000 and ordered to pay £2,500 costs after being found guilty of breaching Regulation 38 of the Environmental Permitting Regulations 2016.
Health and Safety
Construction firms fined following tenant fall
Two construction firms, Engie Regeneration (Apollo) Limited (Engie) and Superior Roofing and Building Services Ltd (Superior), were fined following a tenant suffered serious injuries when she fell through a fragile surface in a building where Engie and Superior, as Engie's contractor, were working.
The tenant was gaining access to her flat when she fell 5.5 meters through a fragile piece of cement sheet to a balcony walkway below. She suffered serious injuries including a fractured pelvis. Construction workers had been working on the walkway for the previous four days, but the tenant had not been informed of the work or of any associated risks. There were also no barriers in place to prevent anyone from accessing the walkway.
Engie appointed Superior to undertake the refurbishment of the balconies. The Health and Safety Executive (HSE) found that Engie failed to plan, manage, monitor, and coordinate the balcony refurbishment works to ensure the work was carried out without risks to the health and safety of their operatives or members of the public. Additionally, the HSE investigation found that Superior failed to ensure the balcony replacement works were properly planned, and that they failed to select suitable and sufficient control measures to prevent operatives or members of the public falling from height during the works.
Engie pleaded guilty to breaching Regulation 22(1)(a) of the Construction (Design and Management) Regulations 2007 and Regulation 13(1) of the Construction (Design and Management) Regulations 2007, and has been fined £800,000 and ordered to pay costs of £17,518.54.
Superior pleaded guilty to breaching Regulations 4(1)(a) and 4(1)(c) of the Work at Height Regulations 2005, and has been fined £300,000 and ordered to pay costs of £11,693.94
Poundstretcher fined £1 million for health and safety breaches
Discount retailer Poundstretcher has been fined after pleading guilty to a total of 24 counts of health and safety breaches.
Checks were carried out at a warehouse in Swindon following a complaint from a worker and investigations at the other stores. It was discovered at the Newhaven store in December 2014 that emergency exits were blocked and stock was stored in a dangerous fashion. Further enquires revealed that the firm did not follow its own safety procedures and guidance. The firm said that the issues were due to local management.
Poundstretcher was fined £1,000,000 at Portsmouth Crown Court and a costs order in the sum of £65,767.74 was also made.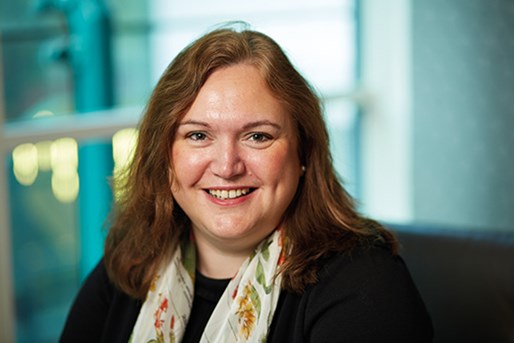 Nichola Peters
Partner, Head of Global Investigations/Inquiries
London
View profile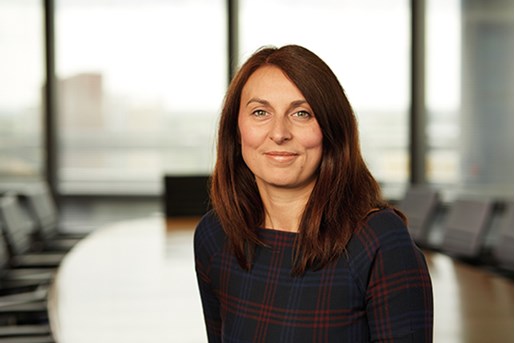 Erin Shoesmith
Partner, Health & Safety United Kingdom
View profile