Included in this issue: PPI claims company fined for nuisance calls, Report announces fraud surged in 2017, North East waste management company fined for permit breaches and more ...
---
General
PPI claims company fined for nuisance calls
A claims company that made around 75 million automated nuisance phone calls in 4 months has been fined £350,000 by the Information Commissioner's Office (ICO). The company, Miss-sold Products UK, made anonymous calls promoting its PPI claims service, without the consent of recipients required by the law. The company also used "added value" numbers which generated itself revenue if recipients of the calls attempted to call back.
146 complaints were received by the public, with some saying they were emotionally traumatised by late night calls and the inability to opt out. The director of Miss-Sold Products had applied to strike the company off Companies House, but was blocked by the ICO to allow it to consider how to recover the £350,000 fine levied against the company. The fine has been issued against the backdrop of the ICO urgently calling on the government to introduce personal liability for directors in such circumstances.
The Guardian, 18 January 2018
PM plans draft legislation on beneficial property owners by summer
Following pressure from the House of Lords, Prime Minister Theresa May is set to promise new draft legislation establishing a register exposing beneficial owners of overseas companies and legal entities which own British property. Tory peers Lord Faulks and Lord Hodgson put forward an amendment to the sanctions and anti-money laundering bill, which would likely see the PM lose if put to a vote. May's promise of draft legislation by the summer, with a main bill following next year, is thought to have persuaded Faulks not to push for a vote, although it will delay the register becoming operational until 2021.
Theresa May's new anti-corruption figurehead, MP John Penrose, has welcomed the register as consistent with government policy, vowing to target any "murky shell companies [which] have bought British property with plundered or laundered cash". The transparent register is intended to highlight who owns property, thus deterring buyers involved in corruption and criminality.
The Guardian, 17 January 2018
Bribery and Corruption
Labour peer accuses Hogan Lovells of 'whitewash'
Labour peer Peter Hain has accused Hogan Lovells of a "fatally flawed whitewash" for its alleged role in covering up corruption in South Africa. Hogan Lovells had been hired to investigate the South African tax-collection agency, with deputy head of the South African Revenue Service Jonas Makwakwa a particular target following suspicions of around £100,000 of embezzlement. Hogan Lovells found Mr Makwakwa innocent of the allegations, although Lord Hain insists there was "reams of evidence to the contrary".
Lord Hain has requested the Solicitors Regulation Authority to take disciplinary measures against Hogan Lovells. The law firm has itself denied the allegations, calling them unfounded accusations that "reflect a lack of understanding of the work we were asked to carry out for the South African Revenue Service". The firm has further offered to work with Lord Hain if any evidence of corruption is uncovered.
BBC, 16 January 2018
Fraud
SFO criminally investigates ammunitions developer Chemring
The Serious Fraud Office has begun an investigation into potential money-laundering, bribery and corruption at the grenade and ammunition manufacturer Chemring. The investigation has been launched following a report handed to the SFO by a member of the Chemring group, Chremring Technology Solutions (CTSL). The allegations cover conduct by subsidiaries and individuals within the business, as well as the company itself. Chemring has signalled its intent to cooperate fully with SFO investigations to determine the outcome.
The Guardian, 18 January 2018
Report announces fraud surged in 2017
A report by accountancy firm BDO LLP into fraud in the UK financial sector has shown that fraud-related losses quadrupled in 2017, with much of the rise attributed to tighter regulatory and corporate scrutiny. The value of reported fraud increased to £899.7m, from £214.9m last year. The total number of fraud cases in the finance and insurance sector jumped from 58 to 100, up 72.4%. In addition, losses from money laundering more than tripled to £337.1m. Overall, the value of financial crime and the number of reported cases in all industries hit a 15-year high, with the overall value up 6.5% to £2.11bn.
Part of the increase is thought to result from an increased willingness from firms to report occasions when they have suffered financial crime. Kaley Crossthwaite, partner at BDO, stated in the report that where companies were once worried about damages caused to reputation from suffering financial crime, there is now an expectation for firms to report such matters both internally and to external government and regulatory bodies.
BDO, 15 January 2018
Argos warns of new phishing scam
Details of a new criminal scam have emerged in which fraudsters purporting to be from Argos are sending fake delivery text messages to customers. The enterprise sees consumers informed they have a package waiting for them, followed by a URL offering enticements such as a £180 "Argos card" rebate, or a free iPhone. Consideration should be given by companies as to whether to warn customers to be alert for similar scams.
Independent, 18 January 2018
Cyber Crime
Cyber Crime becoming more complex, says EU Agency for Network and Information Security
The European Union Agency for Network and Information Security (ENISA) has reported that the complexity of cyber crime attacks has increased in conjunction with criminals' greater ability to hide their trails. Further trends highlighted for 2017 included the omnipresence of state-sponsored cyber-criminals, the monetisation of cyber crime and the move towards anonymisation, encryption and detection evasion of malicious infrastructures.
ENISA.Europa, 15 January 2018
Sanctions
Foreign Secretary urges continued pressure on North Korea
Foreign Secretary Boris Johnson has urged the international community to continue its pressure through strict UN sanctions on North Korea, following its reopening of talks with South Korea. Speaking at an event in Vancouver, Mr Johnson welcomed the resumption of talks and the recent truce called for the upcoming Winter Olympics, but warned that Kim Jong-un still "continues with his illegal program…on the path of provocation" and that the international community should not lose sight of the increased threat posed by the regime in the last year.
Gov.uk, 16 January 2018
Environmental
North East waste management company fined for permit breaches
Niramax Group Limited, a waste management company based in Tyne and Wear, appeared at Teeside Crown Court on 15 January 2018 where it pleaded guilty to breaching an environmental permit and failing to comply with an enforcement notice at two of its respective sites.
The company's breaches of its environmental permit occurred at its site at Monument Park, Washington. Firstly, a pre-arranged audit took place on 2 April 2015, where Environment Agency officers noticed a fly infestation. Two of the bay doors to the waste shed did not operate satisfactorily and waste was not sufficiently divided between the four bays. Secondly, in June 2015, the EA received complaints from the public about dust originating from Niramax's site at Tofts Farm in Hartlepool, where Niramax treats waste tires. In February 2016, EA officers attended the site and noted that the site was still operating as it was in June the previous year. An enforcement notice was issued on Niramax to clear the site of tyres by 14 June 2016.
Following an investigation by the EA, Niramax were fined a total of £16,000 and ordered to pay costs of £10,000.
Gov.uk, 16 January 2018
Health and Safety
Company fined after employee fall through skylight
The worker was re-siting a heater and chimney flue on the roof with another employee when he fell through a skylight in October 2014. He suffered severe injuries and died as a result six months later.
The HSE investigation found that the work at height on the fragile roof was not appropriately planned, supervised or carried out in a safe manner. IKO-Design Ltd pleaded guilty to breaching Regulation 4 and 9(2) of the Work at Height Regulations 2005 and was fined £100,000 plus costs of £35,000.
SHP Online, 12 January 2018
Civil engineering firm fined following employee fatality
RMB Contractors Ltd have been fined after an employee sustained fatal crush injuries in an incident in December 2014 whilst laying concrete. During the works an old cable duct had to be dug out before new concrete could be laid and a 21 tonne tracked excavator was being used to dig out the duct. The excavator was parked in front of a stationary dumper truck. As the excavator was working back towards the truck the employee was crushed between them. He was pronounced dead at the scene.
RMB Contractors Ltd pleaded guilty to breaching section 2(1) of the Health and Safety at Work Act 1974 and was fined £75,000 plus £24,482.80 in costs.
HSE, 8 January 2018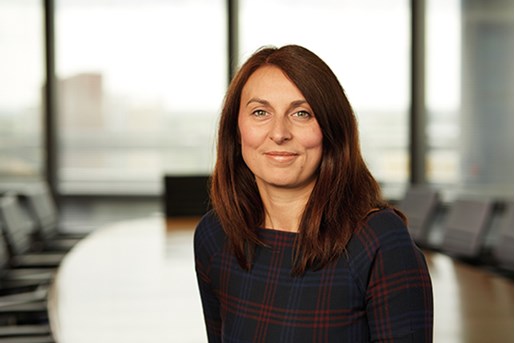 Erin Shoesmith
Partner, Health & Safety United Kingdom
View profile