Included in this weeks Corporate Crime & Investigations Update: Ericsson indicates that a fine is likely in FCPA probe; Cybercriminals target Hong Kong banks; Facebook believes that spammers were behind latest data breach and more
---
Bribery and Corruption
Korean Air chairman indicted on embezzlement charges
Korean Air chairman Cho Yang-ho will face trial on charges of alleged embezzlement and breach of trust. Cho is accused of receiving almost 20 billion Won (£13.5 million) in commission from a trading company established to broker aircraft equipment and in-flight duty free goods purchase deals for the airline, resulting in a commercial loss to the airline of the equivalent amount. Cho is the latest head of a chaebol (a large family-run business group) to be targeted on corruption charges since 2017, following the convictions of Lotte Group's Shin Dong-bin and Samsung's Jay Y. Lee.
Reuters, 15 October 2018
Ericsson indicates that a fine is likely in FCPA probe
Swedish telecoms company Ericsson has confirmed in its third quarter results that it is likely to face a fine and other measures in relation to an ongoing FCPA investigation being conducted by the US Department of Justice. Ericsson has been cooperating with the US Securities and Exchange Commission since 2013 and the Department of Justice since 2015 in relation to their investigations. The company did not provide further details on the nature of the investigation or an estimate of penalties, but noted that the level penalty that may be imposed could be material.
Ericsson, 18 October 2018
Former Malaysian deputy prime minister faces corruption charges
The former deputy prime minister of Malaysia, Ahmad Zahid Hamidi, has been charged with 45 criminal offences, including money laundering, breach of trust and abuse of power. Zahid is accused of using his position to receive bribes in exchange for helping companies to win contracts for government projects. He denies all wrongdoing.
Business Insider, 19 October 2018
Money Laundering
UK Court of Appeal dismisses appeal from former Nigerian official
The Court of Appeal has dismissed an appeal from a former Nigerian state governor, James Ibori, who was convicted and jailed in the UK in 2012 for laundering around £50 million in public funds through British banks and properties. At the time of his conviction, the case was seen as a milestone in the fight against corruption in Nigeria as well as a clampdown on foreign funds being laundered in the UK.
As a result of the dismissal, UK authorities can resume efforts in confiscating assets owned by Ibori in the UK, including luxury properties, and returning funds to the Nigerian government. Ibori has since completed his sentence in the UK and has returned to Nigeria. He has returned to political activities and has stated that the case against him was politically motivated.
Reuters, 17 October 2018
Fraud
Belgium brings charges in football match-fixing scandal
Belgian prosecutors have charged 19 people with fraud, money laundering and match-fixing offences, including referees, agents and a number of coaches, including Ivan Leko, the Croatian coach of leading team Club Bruges. This followed police raids last week of 44 clubs and residences. Prosecutors believe that coaches colluded with officials and referees, and are also investigating close ties between agents, officials and referees.
Reuters, 12 October 2018
KPMG director charged with conspiracy to defraud
Cynthia Holder, a former executive director of accounting firm KPMG pleaded guilty this week before a federal judge in Manhattan to taking part in a scheme which helped the company pass regulatory inspections. Holder, who previously worked for the Public Company Accounting Oversight Board (PCAOB), a private sector industry watchdog, moved to KPMG in 2015.
Holder is charged with obtaining confidential information during her time at PCAOB and passing it on to another KPMG partner, Brian Sweet, on joining the firm. Sweet has pleaded guilty to related charges. In total, five KPMG executives and one former PCAOB employee have been charged. Their trial is expected to start in February.
Reuters, 16 October 2018
Cyber Crime
Cybercriminals target Hong Kong banks
It is reported that Hong Kong is experiencing a surge in cyber crime attacks, with a significant increase in fraudulent banking websites and phishing schemes targeting digital banking customers. The Hong Kong Monetary Authority has stated that there were 15 reports of such incidents in August alone, seven in September and eight in October so far. Customers of HSBC, DBS and Dah Sing banks have been among the targets.
Finews.asia, 18 October 2018
Facebook believes that spammers were behind latest data breach
Facebook has tentatively concluded that a group of Facebook and Instagram spammers presenting themselves as a digital marketing company were behind the company's "largest-ever" data theft, which saw data stolen from 29 million accounts. The spammers were known to the Facebook security team and used an automated programme to systematically steal data from user accounts and connected "friend" accounts. The breach has left users more vulnerable to targeted phishing attacks. Facebook is conducting an internal investigation into the incident and is cooperating with the FBI, the US Department of Homeland Security and the Irish Data Protection Authority.
Reuters, 18 October 2018
Sanctions
EU adopts new chemical weapons sanctions regime
The European Council has adopted a new sanctions regime targeting persons and entities involved in the development and use of chemical weapons anywhere, regardless of their nationality and location. Persons targeted by the regime will be subject to a travel ban and asset freeze, and EU persons will be prohibited from making funds or economic resources available to them. It is reported that the two Russian individuals suspected of carrying out the Novichok poisoning in Salisbury could be the first persons designated as sanctions targets under the new regime.
EU Council, 15 October 2018
UK to maintain existing sanctions measures in the event of no-deal Brexit
The Foreign and Commonwealth Office has published guidance on UK sanctions policy in the event of a no-deal Brexit scenario. The guidance notes that the UK would implement UN sanctions in domestic law after leaving the EU, and would look to carry over all EU sanctions in place at the time of departure. These measures would be implemented under new legislation that is already in place providing the legal basis for the UK to impose, update and lift sanctions measures. The Government will continue to work with the EU to enforce new sanctions where it is in both parties' mutual interest.
FCO, 12 October 2018
Iranian banks and companies hit by new US sanctions
OFAC has designated 20 entities for providing financial support to part of the Iran's Islamic Revolutionary Guard Corps. According to the US Treasury, the entities make up a multibillion dollar financial network that funds militia recruits and training, including the recruitment of child soldiers across the region. The designated entities include a number of Iranian banks, including Bank Mellat and Parsian Bank, investment funds and large companies that are significant to Iran's automotive, mining, metals, manufacturing and banking sectors.
US Treasury, 16 October 2018
Turkish oil refiner in talks with US over sanctions waiver
It is reported that Turkey's leading oil refining company, Tupras, is engaged in discussions with US authorities to obtain a waiver that allows it to continue purchasing Iranian oil once US sanctions on Iran are reimposed next month. Turkey is heavily dependent on Iranian oil imports to meet its energy needs. If the company does not receive an exemption from OFAC, it could run the risk of secondary US sanctions and losing access to the US financial system.
US State Department officials have indicated that they are prepared to work with allied countries to find a solution on a case-by-case basis, provided those countries are taking steps to reduce their reliance on Iran.
Reuters, 18 October 2018
Financial Regulation
FCA warns lenders over short-term loans
The Financial Conduct Authority has contacted the chief executives of short-term loan providers in the UK to ask them to confirm whether their creditworthiness assessments are compliant with FCA expectations. The FCA also asked firms to confirm if the cost if reimbursing customers would leave them unable to meet their financial commitments. This follows wider scrutiny of short-term lending practices in light of the collapse of Wonga and an increase in customer complaints about unaffordable lending.
Reuters, 15 October 2018
Environmental
Yorkshire waste criminals ordered to pay back cash
Two individuals have been handed suspended prison sentences and community work orders in respect of money illegally earned through their operation of a waste site in Barnsley without the necessary licences. In February 2012, the defendants' company was served notice by the Environment Agency for the illegal deposit of waste outside the site. The company's environmental permit was revoked, ending the ability to operate the site. Despite this, the defendants continued to operate at the facility. The defendants were found guilty under the Proceeds of Crime Act 2002 and also ordered to pay back £276,000 earned illegally while operating the site without the necessary licences.
Environment Agency, 11 October 2018
Cambridgeshire man sentenced to 8 months for illegal waste tyre sites
An individual has been given a suspended prison sentence and community work order for running two illegal waste tyre sites in Cambridgeshire, both of which he abandoned. He was also ordered to pay £12,000 in compensation to the landowners and £1,000 in costs. The individual set up a waste site on the condition that he would shred the tyres and only store a limited number of tyres on site, in order to meet the requirements of an Environment Agency exemption.
Instead, the individual stored far more tyres than were allowed under the exemption, did not shred them and stored them in a way that had no fire breaks. Despite being asked to move the tyres, he made no effort to do so and the landlord ejected him. He later broke into the site to take back equipment belonging to him. At a second location, the individual failed to register an exemption with the Environment Agency, despite the area being listed as a high risk fire site in close proximity to a main trainline
Environment Agency, 11 October 2018
Health and Safety
Manufacturers call for the UK to stay in the EU safety regime after Brexit
A survey conducted by manufacturers' organisation EEF and safety specialists Arco reveals that 97% of companies want no immediate change to health and safety regulations after Brexit. The report states that it is "vital" that the British Standards Institutions continues to play a leading role in European standards setting so that UK companies can continue to make products meeting EU standards and regulations. EEF found the industry does not believe in rapid change in regulation post-Brexit, instead asking policymakers to use the report and find opportunity to review and improve the health and safety regulations within the UK.
SHP, 16 October 2018
£200k fine for building products firm after worker is left paralysed
Forterra Building Products Ltd was held to have failed to properly ensure the machines used by workers were always safe after pleading guilty to breaching Sections 2(1) of the Health and Safety at Work act 1974. The company was fined a total of £200,000 plus costs after a worker was injured by a conveyor system.
SHP, 17 October 2018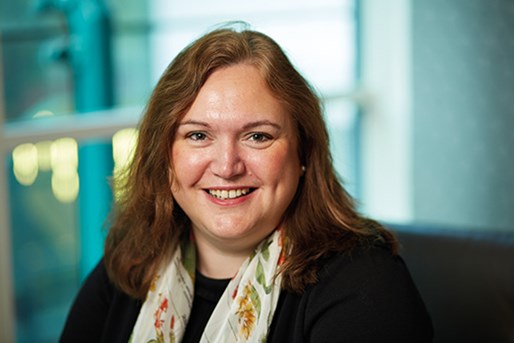 Nichola Peters
Partner, Head of Global Investigations/Inquiries
London
View profile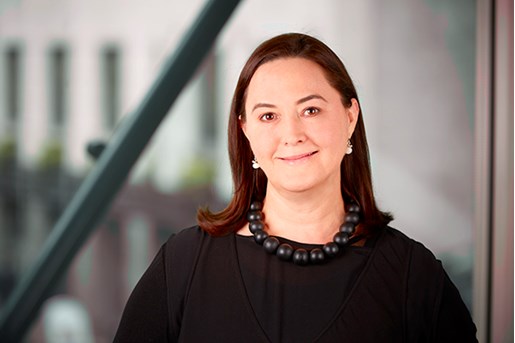 Michelle de Kluyver
Partner, Global Investigations
London, UK
View profile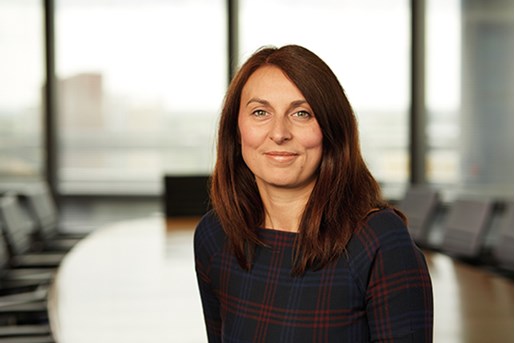 Erin Shoesmith
Partner, Health & Safety United Kingdom
View profile