Included in this weeks Corporate Crime & Investigations Update: No-deal Brexit threatens effectiveness of extradition proceedings; U.S securities law can be used to prosecute cryptocurrency fraud;Russia accused of attempts to cover up North Korea sanctions violations
---
Bribery and Corruption
SFO can compel foreign companies to comply with section 2 notices
The High Court has ruled that US engineering company KBR, Inc. must comply with a section 2 notice issued by the Serious Fraud Office requiring KBR, Inc. to hand over documents located in the US relevant to the SFO's investigation into its UK subsidiary, KBR Ltd. KBR, Inc. brought judicial review proceedings seeking to set aside the notice, arguing, amongst other things, that section 2 of the Criminal Justice Act 1987 (CJA) does not operate extraterritorially.
The High Court dismissed the application, finding that there was an "extremely strong public interest" in allowing the SFO access to the documents. There had to be an "element of extraterritorial application" to the CJA, the Court held, otherwise a UK company could refuse to produce documents held on overseas servers. The court determined that, provided a "sufficient connection" could be established between the foreign company and the UK, a section 2 CJA notice will extend to the foreign company and relevant documents held overseas. A sufficient connection was established between KBR, Inc. and the UK as some allegedly corrupt payments made by KBR Ltd. had been approved and processed by KBR Inc.
BAILII, 6 September 2018
Lula pulls out of Brazil elections
The former Brazilian President, Luiz Inácio Lula da Silva, who is currently imprisoned for corruption offences, has withdrawn from next month's presidential elections. Lula had continued to pursue his electoral candidature despite his 2017 conviction. However, hours before the deadline for registering candidates, Lula pulled out of the campaign and urged voters to back his running mate Fernando Haddad. The announcement came two weeks after Brazil's highest electoral court ruled Lula ineligible to run for presidency due to his conviction.
BBC, 12 September 2018
Former governor arrested in Brazil in corruption probe
Beto Richa, the former governor of Paraná state in southern Brazil who was running for Senate in this year's elections, has been arrested in connection with an investigation into a government-backed programme aimed at increasing policing in rural areas of the state.
Separately, three arrest warrants are reported to have been served, including on Deonilson Roldo, Richa's former Chief of Staff, in connection with Operation Car Wash, Brazil's sweeping corruption investigation. It is alleged that Roldo and partners received bribes of 4 million reis (US$979,000) from engineering conglomerate Odebrecht SA to limit competition in a state highway project.
Reuters, 11 September 2018
No-deal Brexit threatens effectiveness of extradition proceedings
A no-deal Brexit will make it harder to extradite foreign criminals faced with charges in Scotland who have fled the country, according to Scotland's most senior prosecutor. The security arrangements between the UK and the EU post-Brexit are yet to be resolved, but EU chief negotiator Michel Barnier has said Britain will no longer be able to use the European Arrest Warrant (EAW). Under the EAW, EU countries are unable to refuse to extradite citizens charged with serious crimes, but this may not be applicable post-Brexit.
Scotsman, 12 September 2018
Money Laundering
EU Commission recommends increased banking supervision to tighten money laundering controls
The European Commission has recommended increased banking supervision following a string of money laundering control lapses involving banks in Malta, Latvia, Estonia, Denmark, Spain and Luxembourg. Proposals include increasing the number of European Banking Authority (EBA) money laundering staff, increasing the EBA's influence over the EU's national banking supervisors and an ability for the EBA to force investigations into suspected money laundering breaches.
The Commission has not gone so far as recommending a new agency to tackle financial crime, an initiative proposed by the European Central Bank. The Commission's proposals require the approval of EU states and lawmakers and are not expected to take effect before next year.
Reuters, 12 September 2018
Fraud
Ex-UBS trader Kweku Adoboli receives political support against deportation
The Home Office is planning to deport Mr Adoboli to Ghana after his conviction for a £1.4bn fraud committed while working in the UK for Swiss bank, UBS, in 2012. However, nearly 100 MPs and 18 MSPs, including prominent figures such as Keith Vaz, Harriet Harman and Mhari Black, have signed a letter to the Home Secretary opposing his deportation. The letter states that "Mr Adoboli is using his experiences and expertise to make a highly positive contribution to society" including "work to improve governance and compliance in the finance industry" in support of the claim that there are compelling reasons why he should remain in the UK. Mr Adoboli was released from prison in 2015 after serving four years of a seven year sentence.
BBC, 12 September 2018
Cyber Crime
U.S securities law can be used to prosecute cryptocurrency fraud
New York District Judge Raymond Dearie has rejected an argument that cryptocurrencies are currencies, not securities, and therefore not covered by the Securities Exchange Act. He commented that federal securities laws must be interpreted "flexibly" in this regard. The case concerns allegations that Maksim Zaslavskiy fraudulently raised $300,000 from investors in cryptocurrency REcoin, which he claimed had backing from real estate, and cryptocurrency Diamond, which he claimed was backed by diamonds. This follows a previous New York decision that cryptocurrencies can be regulated as commodities by the US Commodity Futures Trading Commission.
Reuters, 11 September 2018
Sanctions
US threatens sanctions against International Criminal Court
US national security adviser, John Bolton, has threatened that the US would impose sanctions against the International Criminal Court (ICC) and prosecute its officials if the ICC proceeded with launching an investigation into alleged war crimes committed by US military and intelligence during the war in Afghanistan or pursued any investigation into Israel.
Bolton said that ICC judges and prosecutors could be banned from entering the US, have sanctions imposed on any funds they hold in the US or face criminal prosecution themselves. The ICC responded with a short statement by saying that they would not be deterred from doing their work and would "ensure accountability for crimes that shock the conscience of humanity. The court is an independent and impartial judicial institution".
The Guardian, 10 September 2018
India to cut Iranian oil purchases by nearly half
US sanctions on Iran's petroleum sector are due to come into force in November 2018, following the United States' withdrawal from the Joint Comprehensive Plan of Action. India, Iran's second biggest sales market behind China, has already prepared to drastically reduce imports from November, following US Secretary of State Mike Pompeo's indications that Washington will consider waivers for Iranian oil buyers such as India, but warned that imports must eventually halt. The Indian government, which has indicated that it is reluctant to cut imports as it buys oil at a discount from Iran, continues to engage in negotiations with Washington.
Reuters, 14 September
EU Parliament submits motion to consider measures against Hungary
A motion backed by MEPs "opens the door to sanctions against Hungary". Viktor Orban's government is accused of silencing the media, targeting NGOs and removing independent judges. Although no immediate penalties would be imposed, the motion means Hungary could lose its EU voting rights under Article 7 of the Lisbon Treaty. Article 7 allows the EU to punish member states for breaching the Union's founding principles. However, it is considered that Poland is likely to veto such a move.
BBC, 12 September 2018
Russia accused of attempts to cover up North Korea sanctions violations
An independent sanctions report submitted to the Security Council's North Korea sanctions committee said Pyongyang was violating US sanctions on exports after it failed to stop its nuclear and missile programmes. The North Korean chief executive of a China-based technology firm and one Russian-based subsidiary have been sanctioned by Washington following accusations of moving illicit funds to North Korea in violation of the sanctions.
The US Ambassador to the United Nations, Nikki Haley, accused Russia of attempting to cover up these violations after it pressured independent sanctions monitors to amend the report. The Security Council must agree by consensus on whether the amended report may be published. This follows suggestions submitted to the Security Council by Russia and China to ease sanctions after US President Donald Trump and Kim Jong Un pledged to work towards denuclearisation.
Reuters, 13 September 2018
Financial Regulation
Accountants should help make finance safer - 10 years after Lehman
In a speech delivered at the ICAEW Canary Wharf Members' Club on 6 September, Charles Randell, Chair of the Financial Conduct Authority and Payment Systems Regulator, encouraged the accounting profession – almost ten years after Lehman Brothers' collapse - to consider how accountants can make finance safer.
Amongst other things, Randell emphasised the importance of audited financial statements which "are the cornerstone on which regulatory processes are built" and highlighted the need for "robust scepticism and challenge from auditors". Current approaches to financial reporting standards, such as the neutrality principle and lack of forward looking risk measurement, were called out as leading to regulators being unable to effectively set capital requirements.
FCA.org.uk, 12 September 2018
Environmental
Waste operator fined for illegal waste disposal in Devon countryside
In a case brought by the Environment Agency, on 23 August 2018 businessman Roger Baker was ordered to pay more than £6,650 at Exeter magistrates for illegally disposing of thousands of tonnes of waste on farmland near Exeter.
In 2016 Mr Baker imported 7,514 tonnes of inert waste on a field at Poltimore, Exeter under the guise of "drainage" works. The amount of waste exceeded that permitted in a U1 exemption (1,000 tonnes) which enables waste to be reused without the need for an environmental permit.
Mr Baker was found guilty to an offence under Regulation 38 of the Environmental Permitting (England and Wales) Regulations 2016. The court also ordered Mr Baker to remove and appropriately dispose of the waste he had illegally imported within 12 months.
Gov.uk, 5 September 2018
Health and Safety
£1.2 million fine for Tuffnells Parcels after worker is crushed to death
Tuffnells Parcels has been fined £1.2 million after an employee was fatally injured whilst attempting to attach a trailer to his vehicle. The HSE found safety management arrangements failed to take into account the trailer being parked on a slope. The company pleaded guilty to breaching Section 2(1) of Health and Safety at Work Act 1974.
SHP, 13 September 2018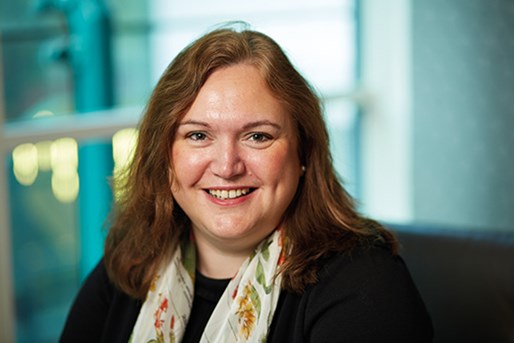 Nichola Peters
Partner, Head of Global Investigations/Inquiries
London
View profile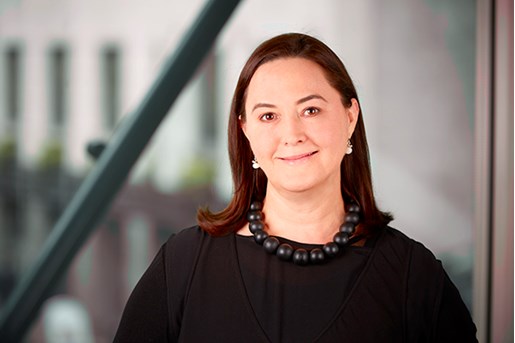 Michelle de Kluyver
Partner, Global Investigations
London, UK
View profile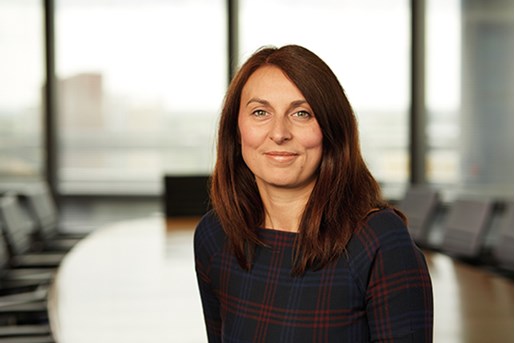 Erin Shoesmith
Partner, Health & Safety United Kingdom
View profile