Included in this week's Corporate Crime & Investigations Update: Further charges in 1MDB scandal; New transparency measures for Limited Partnerships; EU extends DR Congo sanctions and more...
---
Bribery and Corruption
Further charges in 1MDB scandal
Malaysian prosecutors have filed new corruption charges against the country's former Prime Minister, Najib Razak, who was also the former chief executive of 1MDB, the state fund linked to substantial fraud allegations. Investigators questioned Najib this week over accusations that his office tampered with a 2016 government audit that was commissioned amid reports of substantially high debt and financial mismanagement at 1MDB. Civil lawsuits have also been filed in the US, alleging that billions of dollars were diverted from the fund.
Reuters, 12 December 2018
Peru prosecutors target local businesses after Brazilian bribe schemes
Prosecutors in Peru have confirmed plans to fine local businesses, politicians and individuals for their involvement in a corruption involving Brazilian conglomerate Odebrecht. In 2016, the company admitted to US, Brazilian and Swiss authorities that it had bribed dozens of officials in many countries, including Peru, in exchange for construction contracts. Odebrecht has reached a plea deal with the Peruvian authorities and agreed to pay approximately $180 million in settlement. Prosecutors are now seeking to recoup additional funds from the company's Peruvian partners.
Reuters, 10 December 2018
Money Laundering
FATF published long-awaited Mutual Evaluation Report of the UK
The Financial Action Task Force (FATF) has published the results of its comprehensive review into the effectiveness of the UK's anti-money laundering and counter-terrorist financing measures. The report recognises that the UK's regime is the strongest of the more than 60 countries assessed by FATF to date.
The report notes that the UK has been highly effective in investigating, prosecuting and convicting perpetrators of financial and terrorism crimes, achieving 1,400 convictions each year. The report also states that the UK promotes the global implementation of proliferation-related targeted financial sanctions and implements targeted financial sanctions domestically. The report notes that whilst the AML and CFT regimes used in non-financial businesses and professional sectors are effective in many respects, the intensity of supervision is not consistent across sectors such as law, accountancy and property.
Financial Action Task Force, 7 December 2018
New transparency measures for Limited Partnerships
The Government has published the response to its consultation on the reform of Limited Partnerships and has proposed a package of new measures to tackle anti-corruption and money laundering. The key proposals, if accepted, will require both Limited Partnerships (LPs) and Scottish Limited Partnerships (SLPs) to register with an official anti-money laundering supervised agent, to demonstrate an ongoing link to the UK and to submit an annual confirmation statement to Companies House. Companies House will be given powers to strike off dissolved Limited Partnerships which are not carrying on business.
The announcement comes ahead of a larger package of reforms to Companies House to ensure it is fit for the future. The Department for Business, Energy and Industrial Strategy plans to consult on these reforms in the New Year.
Gov.uk, 10 December 2018
NCA freezes accounts connected to the Azerbaijani Laundromat
The National Crime Agency has this week frozen a bank account linked to the so-called "Azerbaijani Laundromat" operation, which saw millions of dollars of suspected criminal proceeds from Azerbaijan laundered through four UK-incorporated shell companies. The NCA applied an Account Freezing Order (AFO), a relatively new tool available to it under the Criminal Finances Act 2017. This introduced new powers into the Proceeds of Crime Act 2002 to allow bank accounts to be frozen where enforcement officers have reasonable grounds for suspecting that money held in an account constitutes criminal proceeds.
The NCA has declined to confirm whether the account was linked to Danske Bank: the Danish bank's Estonian branch was used to launder around €200 billion of criminal proceeds and an internal report disclosed potential links to the Azerbaijani Laundromat. The NCA's action follows the application of an Unexplained Wealth Order in October in relation to Zamira Hajiyeva, the wife of jailed Azerbaijani banker Jahangir Hajiyev.
Reuters, 12 December 2018
Former Deutsche Bank AML official investigated over suspicions of money laundering
German prosecutors have launched an investigation against a former anti-money laundering official at Deutsche Bank on suspicion of money laundering, accusing the former employee of failing to report suspicious transactions. Last month, police raided six of the bank's premises, including all of the management board's offices, following allegations of money laundering linked to the Panama Papers scandal. The raids are linked to investigations into the activities of two employees alleged to have helped clients launder money via offshore firms since 2013.
Reuters, 10 December 2018
Fraud
Mossack Fonseca employees charged with fraud
The US Department of Justice has charged four former Mossack Fonseca employees, including a lawyer and an accountant, with conspiracy to commit tax evasion, wire fraud and money laundering, as a result of information disclosed by the Panama Papers scandal. Prosecutors have said the defendants were part of a criminal scheme perpetrated by the Panamanian law firm, which spanned across decades. The firm closed at the end of March 2018 after 11.5 million documents from the firm were leaked to a German newspaper revealing details of 200,000 anonymous offshore companies used to hold secretive bank accounts and assets.
BBC, 4 December 2018
Fibre optic fraud case confiscation orders total £1.4m
A man has been ordered to pay more than £450,000 within the next three months or face a further four years in prison for his involvement in a fibre optic fraud and bribery scheme targeted at KBC Lease (UK) Limited and Barclays Bank. This adds to nearly £950,000 recovered from Stephen Dartnell and his three co-conspirators, following their conviction and imprisonment in February 2017 for defrauding customers between 2007 and 2010.
SFO, 7 December 2018
Cyber Crime
Dutch Central Bank looks to regulate crypto-currencies
De Nederlandsche Bank is seeking to regulate crypto-currency companies in a bid to prevent money laundering and terrorism financing. In a message published in Dutch newspaper De Telegraaf, the Central Bank noted that it was proposing to require crypto providers and exchanges to obtain an operating licence and require them to demonstrate that they know who their customers are and report unusual transactions to regulators. The proposal is reflective of a wider sentiment throughout the EU, where several countries are considering how to improve anti-money laundering controls in relation to the use of crypto-currencies.
Bitcoin.com, 12 December 2018
Sanctions
EU extends DR Congo sanctions
The EU has extended its sanctions regime relating to the Democratic Republic of Congo for a further year. The sanctions were imposed following violent crackdowns on protestors and repeated delays to elections in the country, and include travel bans, asset freezes and a prohibition on dealings with listed sanctions targets. The EU has confirmed that it will review the sanctions regime following the result of upcoming presidential elections. Current President Joseph Kabila is due to step down after 18 years in power.
EU Council, 10 December 2018
Surge of German exports to Iran prior to re-adoption of US sanctions measures
Official figures show that German exports to Iran increased 85% year-on-year in October to almost €400 million, the highest monthly volume since 2009. The figures possibly indicate that small and medium-sized German companies were keen to fulfil contracts with Iranian counterparties in advance of the re-imposition of extensive US sanctions measures on Iran on 5 November, which create exposure under so-called "secondary" sanctions measures and increased difficulties in obtaining payments from Iran.
At the same time, many multinationals, including German engineering giant Siemens, have pulled out of Iran due to the risk of US enforcement action. The EU is still working to establish a Special Purpose Vehicle that would permit, in principle, European trade with Iran to continue outside the scope of the global financial system and US sanctions measures.
Reuters, 11 December 2018
EU Court of Justice dismisses Iranian designation appeals
The Court of Justice of the European Union has dismissed appeals from Iranian companies, Bank Tejarat and shipping company National Iranian Tanker Company (NITC). The companies were seeking the annulment of their listings as designated EU sanctions targets.
Both parties had their listings annulled by the General Court previously, in 2015 and 2014 respectively, due to the factual basis given for those listings. The parties were re-listed in 2015 for providing support to the Government of Iran, with a slightly different factual basis given by the EU in both cases. The parties again appealed to the General Court against the designations. The General Court would not annul the listings, finding that the factual basis provided on re-listing did not breach the parties' legitimate expectations or the principles of legal certainty and effective remedies), and the Court of Justice has now rejected their appeals.
Curia.EU, 29 November 2018
Financial Regulation
FCA bans individual for failure to declare conflicts of interest
The Financial Conduct Authority has taken action against an experienced UK investment professional for her failure to declare conflicts of interest. Angela Burns was the chief executive of her own investment consultancy, as well as a non-executive director at two mutual societies and chair of their investment committees. Both mutual societies were seeking investment management services and sought advice from Ms Burns about US investment manager Vanguard Management Limited. At the same time, Ms Burns was soliciting work from Vanguard, but did not tell either mutual society that she was seeking work with Vanguard. As a result, Ms Burns was banned from acting as a NED and fined £20,000 for failing to act with integrity.
Financial Conduct Authority, 14 December 2018
Tax
Venture capital tax breaks for Chinese venture capital firms
Preferential personal income tax policies will be implemented from January 2019 to support Chinese venture capital firms. The tax incentives will cover share dividend incomes in a bid to drive entrepreneurship and innovation. This comes after the government had already introduced laws to allow venture capital firms' taxable income be deducted by an equivalent of 70% of their seed investment.
Form 1 January 2019, registered individual partners of VC firms will be able to pay either 20% tax on profit and dividends, or progressive tax rates from 5% to 35%, depending on their registration status.
China Daily, 13 December 2018
Environmental
Man fined for waste offences, including breaching an environmental permit and obstruction
A Teesside man has been fined after he breached his environmental permit and then obstructed an Environment Agency officer during his investigation. The breaches included waste being stored without fire breaks, non-permitted waste accepted on to site, waste stored loose or in insecure containers and waste being stored on land outside of the site. He was fined £1,173.
Gov.uk, 7 December 2018
Health and Safety
Manufacturing company fined for worker fatality
Engineering company Nylacast Limited has been fined £293,000 following an incident in April 2016, where an employee died from injuries caused while using a casting machine. The company pleaded guilty to breaching Regulation 3 of the Management of Health and Safety at Work Regulations 1999 and Regulation 12 of the Provision and Use of Work Equipment Regulations 1998.
SHP, 10 December 2018
Fine for bakery following worker exposure to flour dust
Coopland & Son (Scarborough) Ltd has been fined after employees were found to have suffered long term exposure to flour dust between 2002 and 2016. Some employees were medically diagnosed as suffering from occupational asthma. The company pleaded guilty to breaching Section 2 (1) of the Health and Safety at Work etc Act 1974 and was fined £159,080.
SHP, 12 December 2018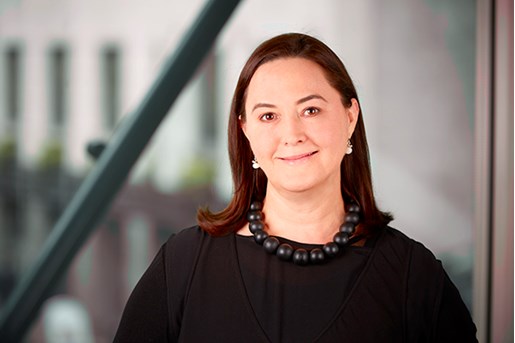 Michelle de Kluyver
Partner, Head of Global Investigations
London, UK
View profile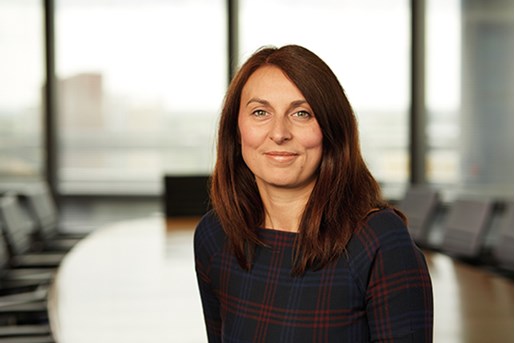 Erin Shoesmith
Partner, Health & Safety United Kingdom
View profile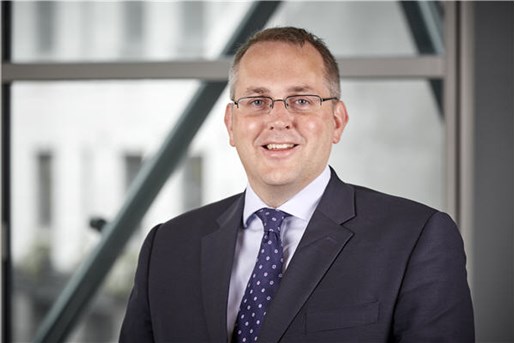 David Pygott
Partner, Global Investigations
London, UK
View profile