Included in this issue: Treasury Committee launches inquiry into economic crime; Founder of Fintech company Mozido Inc. charged after scheme to defraud investors; Bribery probe results in arrest of two close associates of Brazilian president and more...
---
Bribery and Corruption
Bribery probe results in arrest of two close associates of Brazilian president
Brazilian police have reportedly arrested two close associates of President Michel Temer in connection with an investigation into corruption related to the regulation of the country's ports. José Yunes, who worked for the President until December 2016, and Joao Batista Lima, a former military police colonel who previously worked with Mr Temer as public security chief of Sao Paolo, were arrested in connection with alleged bribes made to secure the extension of concessions in the port of Santos. Mr Temer is also under investigation for his role in allegedly shaping a decree on Brazil's ports so that it favoured certain firms over others. All three men deny wrongdoing.
Former deputy governor of Shaanxi, China, to be prosecuted by the state for graft
It is reported that Feng Xinzhu, a former deputy governor of the Chinese province of Shaanxi, is to be prosecuted for corruption after allegations that he "illegally accepted gifts and abused his power". This follows his arrest in January and an investigation carried out by the Communist Party's anti-graft watchdog. It is alleged that Feng amassed a large amount of assets through bribes and allowed private companies to dictate the promotions in his department. He has been expelled from the Communist Party and lost his job as a result of the investigation.
Former South Korean president sentenced to 24 years in prison
It has been reported that the former president of South Korea, Park Geun-hye, has been sentenced to 24 years in prison after being convicted of crimes including bribery, coercion, abuse of power, and the leaking of state secrets. Park was impeached in 2017 after a scandal involving ties with the country's largest businesses, which led to protests on the streets of Seoul. The panel of judges in Park's case reportedly accepted prosecutors' allegations that Park pressured top executives into making sizeable donations to foundations run by a close friend of hers, in exchange for favours carried out by the government. The prosecutors failed to prove that Park also sought bribes from Samsung Electronics Co. in exchange for government help to strengthen the Vice Chairman of the Samsung Group's position within his business.
The ruling has reportedly deepened divides between the South Korean conservative party, and the liberal party which is currently in power. Park will have the right to appeal against the decision.
Money Laundering
Treasury Committee launches inquiry into economic crime
The Treasury Committee has announced the launch of an inquiry into economic crime in the UK. The inquiry will focus on anti-money laundering and the current sanctions regime, including how these regimes have impacted on individuals, firms, and the wider economy. It will also encompass the "scale and nature of economic crime faced by consumers", including the security of consumer data and financial institutionary efforts to combat economic crime.
Chair of the Treasury Committee, Rt Hon. Nicky Morgan MP, commented on the launch of the inquiry by highlighting claims that the London property market is increasingly seen as an effective way to launder the proceeds of crimes and corruption overseas. It has reportedly been estimated that "up to £4.4 billion's" worth of UK property may have been bought with "suspicious wealth".
Panama names Venezualan president on money laundering watch list
Nicolas Maduro, President of Venezuala, has reportedly been listed on a list of high risk persons for laundering money by the economy and finance ministry in Panama. Mr Maduro is joined on the list by, among others, the Venezualan Attorney General, the president of the electoral board, the brother of the former Venezualan president Hugo Chavez, and 16 other firms based in Venezuala. The publication of the list follows US sanctions against Venezuala, which remains troubled by corruption despite promises from Mr Maduro's government that this will change.
Fraud
SEC charges co-founders of scheme with orchestrating fraudulent ICO
The SEC has charged two co-founders of a start-up claiming to specialise in financial services in connection with a fraudulent initial coin offering (ICO). An ICO is a type of unregulated method of funding involving cryptocurrency. The co-founders of Centra Tech. Inc., Sohrab "Sam" Sharma and Robert Farkas, developed a system under which investors bought unregistered investments from Centra through a "CTR Token". The co-founders allegedly led investors to believe that participation in the ICO would help build financial products including a debit card allowing the conversion of cryptocurrencies into US dollars, which was backed by Visa and Mastercard. The scheme reportedly relied on celebrity endorsements and social media, and raised upwards of $32 million from investors in 2017.
Co-Director of the SEC's Division of Enforcement, Stephanie Avakian, has stated that the marketing claims made by Centra were in fact a "web of lies". Mr Sharma and Mr Farkas will face charges of violating the anti-fraud and registration provisions of US federal securities laws.
Mayor of Dakar sentenced to five years in prison for fraud
It is reported that Khalifa Sall, the mayor of Dakar, Senegal and the country's opposition leader, has been sentenced to five years in prison for fraud offences. Mr Sall was originally arrested on suspicion of 1.8 billion CFA francs' worth of embezzlement. The embezzlement of public funds charge was later dropped, along with charges for money laundering and criminal conspiracy against the Senegalese President. Mr Sall was however convicted of "swindling public funds" and forgery, according to Malick Lamotte, the head of Dakar's correctional court. Mr Sall will reportedly also have to pay a fine of 5 million CFA francs, equivalent to $9,033.
Cyber Crime
Founder of Fintech company Mozido Inc. charged after scheme to defraud investors
The US SEC has charged the founder of fintech startup Mozido Inc., Michael Liberty, in connection with a scheme which raised $48 million from investors who paid into shell companies instead of Mozido. It is alleged that Mr Liberty, his wife, his attorney, his cousin and his cousin's friend colluded to induce investors to buy unregistered interests in shell companies controlled by Mr Liberty. The investors were told that these shell companies owned transferrable interests in Mozido, but this was not in fact the case. Mr Liberty and accomplices were then able to finance their luxury lifestyles with money allegedly taken from investors who had been promised the opportunity to buy in early to an exciting Fintech opportunity.
Russian man pleads not guilty to US hacking
It is reported that Yevgeniy Nikulin has pleaded not guilty in the US District Court in San Francisco to charges related to the hacking of three US technology companies: LinkedIn, Dropbox, and Formspring. The alleged offences resulted in the compromising of the personal details of 100 million users. Mr Nikulin was extradited to the US from the Czech Republic after his arrest in Prague in 2016. He was also wanted in Russia in connection with a theft of $3,450 through a site called Webmoney.
There was reportedly disagreement between the Prime Minister and the President of the Czech Republic over Mr Nikulin's destination after extradition, but the Czech Justice Minister was told by the Czech courts that he could decide whether to extradite Mr Nikulin to Russia or the US, and he chose the latter.
Sanctions
North Korean oil tanker sanctioned for fuel transfer
It is reported that a North Korean ship has been blacklisted by the UN for a fuel transfer taking place at sea in October 2017. The ship, marked SAM MA 2 and owned by Korea Samma Shipping Company, reportedly received a transfer of almost 1,600 metric tons of fuel oil along with fabricated documents from a Russian tanker. The transfer took place ship-to-ship and breached UN sanctions. After a request from the US, the UN Security Council's North Korea sanctions committee moved to sanction 48 other entities along with SAM MA 2, including shipping companies, other ships and an individual.
Financial Regulation
High Court rules against Capital Alternatives Limited and others in relation to collective investment schemes
The High Court has ruled against Capital Alternatives Limited, Renwick Haddow, Marcia Hargous, Robert McKendrick and others in connection with unauthorised collective investment schemes which they unlawfully marketed to the public through "false, misleading and deceptive statements". The schemes related to investments in rice farm harvests in Sierra Leone through African Land Limited, and investments in carbon credits generated from land in Sierra Leone, Brazil and Australia through Reforestation Projects Limited. The parties have been ordered to pay a total of £16.9m in restitution this week after a 22 day trial which concluded in October 2017.
Environmental Crime
Environment Agency receives new waste crime powers
The Environment Agency has been granted various new powers to combat waste crime. The Agency will now have authority to lock up and block access to illegal waste sites in order to stop waste building up, and will also be able to require operators to clear all waste at a problem waste site, instead of just the illegal waste. The new powers come into force after the Agency was granted an additional £30 million of funding in November 2017, and a public consultation returned confirmations of support from 90% of respondents for physical steps to be taken by the regulator to combat illegal waste activity.
Environment Agency fines operator £2,307 for illegal operation of a waste management facility
The Environment Agency has successfully prosecuted David Bradley, the owner of Bradley Brothers Skip Hire (BBSH), which is a waste management business based in North Yorkshire. Mr Bradley pleaded guilty to offences in connection with the violation of an Environment Agency enforcement notice, the unlawful operation of a waste management site, and the failure to exercise an appropriate duty of care when transferring controlled waste. Mr Bradley was first given the opportunity to remedy his business's failings after the Environment Agency discovered that the site was full beyond capacity, and failings in the manner waste was stored by the business. After failing to appropriately remedy the problems, Mr Bradley was fined £2,307 and ordered to pay £4,000 and a £170 victim surcharge.
Health and Safety
Scaffolding company fined £100,000 after apprentice falls from height
The Elsecar Scaffolding Company has been fined after an apprentice fell 4 metres from a scaffolding platform.
The apprentice was passing roof tiles from the loading bay to a colleague on the scaffold when he caught his foot and fell backwards under a single guard rail to the ground below. He suffered a fractured cheekbone, broken wrist, injuries to his ribs and also required 13 stitches above his left eye.
The HSE investigation found that the loading bay edge protection did not include an intermediate guard rail or toe board.
The Elsecar Scaffolding Company pleaded guilty to breaching Regulation 8(a) of the Work at Height Regulations 2005 and was fined £100,000 plus £918 in costs.
Logistics company fined £373,000 following worker crush incident
A logistics company has been fined after a worker suffered crush injuries while unloading a vehicle from a visiting delivery lorry.
On 14 December 2015 an agency worker was unchaining a vehicle ramp from a delivery lorry which then moved forward crushing the worker between the ramp and the barrier.
The HSE investigation found that the company failed to control the risks arising from the operation of vehicle loading and unloading ramps, that they did not have a suitably robust system of work, and that they failed to appropriately brief visiting drivers in this activity.
ERIKS Industrial Services Limited pleaded guilty to breaching Section 3(1) of the Health and Safety at Work Act 1974 and was fined £373,000 plus costs of £8,333.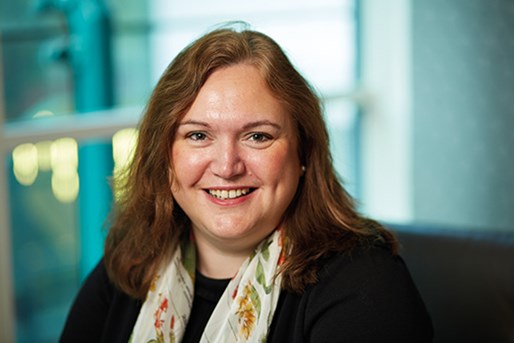 Nichola Peters
Partner, Head of Global Investigations/Inquiries
London
View profile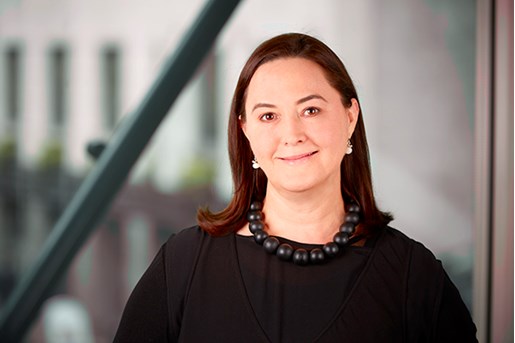 Michelle de Kluyver
Partner, Global Investigations
London, UK
View profile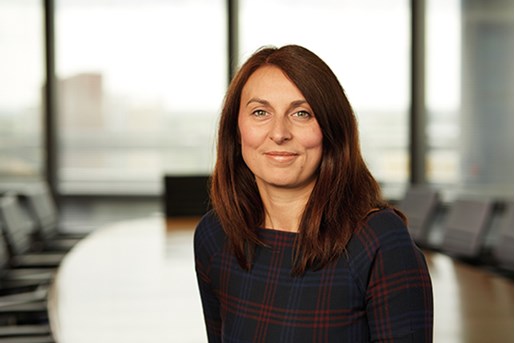 Erin Shoesmith
Partner, Health & Safety United Kingdom
View profile