Included in this edition of our Corporate Crime & Investigations Update: China detains ex-Interpol president accused of bribery; EU responds to human rights situation in Cambodia and Myanmar; Ikea fined £100,000 following incident in which worker had fingers amputated; and more
---
Bribery and Corruption
Identity of the UK's first Unexplained Wealth Order revealed
Zamira Hajiyeva, the wife of a former Azerbaijani banker, has been named as the recipient of the UK's first Unexplained Wealth Order (UWO). Under the UWO, Ms Hajiyeva must provide the UK National Crime Agency with a clear account of how she could afford to buy two properties with a total value of £22m, including a £11.5m house in Knightsbridge. Her husband, Janhangir Hajiyev, is the former chairman of the state-owned International Bank of Azerbaijan, and is currently serving a 15 year prison sentence after being convicted of fraud and embezzlement.
UWOs are a new power given to UK authorities and are designed to target individuals involved in serious crime and politically exposed persons (such as foreign officials and their family members) who have potentially laundered stolen money through the UK. They require the individual to provide a statement explaining how property or assets were legitimately obtained if their income appears to be too low. If the individual cannot provide a satisfactory explanation, the property or assets may then be seized upon further action by UK authorities.
Ms Hajiyeva had appealed to overturn the UWO, but was unsuccessful. Her application to extend the anonymity order preventing the reporting of the case was also dismissed.
The Independent, 10 October 2018
China detains ex-Interpol president accused of bribery
Chinese authorities have confirmed that they are detaining Meng Hongwei, the ex-Interpol president, who is being investigated in relation to alleged bribery offences. The comments were made after Meng's wife reported that he had been missing since 25 September, which had prompted an investigation by police in France where Meng and his wife had been living.
Following an initial announcement by the Chinese authorities on Sunday, Interpol released a statement noting that Meng had resigned from his post as Interpol president "with immediate effect". The agency's acting president, Kim Jong Yang, has since criticised the lack of notice and information Interpol has been given by the Chinese authorities about its actions and investigation.
The Guardian, 8 October 2018
Money Laundering
EU to provide guidance on "golden visa" schemes posing money laundering risks
The European Commission has said that it will provide guidance to member states on how to manage national schemes that allow wealthy individuals to obtain citizenship or residence rights in exchange for significant investment.
The announcement follows concerns raised by campaigners such as Global Witness and Transparency International that these visa schemes expose countries to money laundering risks, due to insufficient background checks being carried out on individuals. A recent report published by the NGOs asserted that EU Member States have received around €25 billion in foreign direct investment over the past decade as a result of these schemes. 13 EU countries including the UK and Ireland currently have government schemes in place.
The guidance is due to be published by the end of the year.
Reuters, 10 October 2018
Fraud
Patisserie Valerie facing "potentially fraudulent" financial irregularities and winding up petition
The owner of Patisserie Valerie, Patisserie Holdings, has released an announcement stating that it has been made aware of "potentially fraudulent" accounting irregularities and therefore a potential material mis-statement in the company's accounts. It has been speculated that the irregularities may amount to over £20m.
The company has halted the trading of its shares on AIM, and has also separately announced that its main trading subsidiary, Stonebeach, is the subject of a winding up petition in relation to sums due to HMRC of approximately £1.14m.
The Chief Financial Officer of Patisserie Holdings, Chris Marsh, has been suspended.
The Guardian, 10 October 2018
UK Government launches first public sector counter fraud profession
The UK Government has announced the launch of a new "Government Counter Fraud Profession", a structure aimed at bringing together the 10,000 counter fraud specialists within central government and setting consistent standards, tools and guidance for members to utilise and learn from.
Commenting on the new profession, Chloe Smith MP, the Minister for the Constitution, noted: "The launch of the Government's Counter Fraud Profession is part of our smarter government initiative and will help make the UK a global leader in fraud prevention and detection."
Gov.uk, 9 October 2018
Cyber Crime
Cryptocurrency theft up 250% from 2017
Theft of cryptocurrencies from exchanges and trading platforms has seen a huge increase in 2018, with figures increasing by 250% since 2017. A recent report from cyber security firm CipherTrace suggests that the amount lost by hacking this year up to the end of September now stands at $927m.
The report also asserts that cryptocurrency exchanges from countries with weak anti-money laundering regulations have been used to launder $2.5 billion worth of bitcoins since 2009.
Reuters, 10 October 2018
Sanctions
EU responds to human rights situation in Cambodia and Myanmar
Following an informal Ministerial meeting last week, EU Trade Commissioner Cecilia Malmström announced that the EU is taking steps to address ongoing human rights concerns in both Cambodia and Myanmar. Malmström cited the worsening situation for the Rohingya minority in Myanmar, while in relation to Cambodia, a recent EU mission to the country identified serious and systemic violations of freedom of expression, labour rights and freedom of association, in addition to longstanding issues relating to workers' rights and land-grabbing.
As a result, the EU has launched the process for the withdrawal of Cambodia from the Everything But Arms trade arrangement, which provides certain developing countries with tariff-free access to the EU market for all exports, other than weapons and ammunition. The EU intends to send an emergency, high-level mission to Myanmar to assess the situation on the ground, and has indicated that this may also lead to the withdrawal of Myanmar from the Everything But Arms arrangement.
European Commission, 5 October 2018
US impose sanctions on Turkish company, its directors and North Korean diplomat
The US has imposed sanctions against Turkish company SIA Falcon International Group, its chief executive and general manager, relating to allegations of violating UN sanctions on trade in weapons and luxury goods with North Korea. A North Korean diplomat is also facing sanctions.
This recent activity forms part of the backdrop of recent negotiations between the US and North Korea on dismantling the country's missile and nuclear programs, which resumed on 7 October.
Reuters, 4 October 2018
Tax
UBS on trial in France over alleged tax fraud
A trial involving Swiss bank UBS, UBS's French unit and six executives has begun in Paris this week, concerning charges of aggravated tax fraud and money laundering relating to alleged assistance provided to wealthy clients to help them avoid paying tax in France.
The trial follows a lengthy investigation by French authorities. If found guilty, UBS could potentially face a fine of up to €5 billion. UBS has previously paid $780m in settlement to US authorities in 2009 in relation to similar allegations concerning US taxpayers, as well as a €300m fine in 2014 in Germany.
The trial is expected to run until mid-November.
Reuters, 8 October 2018
Financial Regulation
FRC suggests accountancy reforms for the Big Four
The UK's Financial Reporting Council (FRC) has released a "Developments in Audit" paper, setting out the new strategic approach it has developed (the Audit Firm Monitoring and Supervisory Approach) in relation to the big four audit firms. This new approach is aimed at giving the FRC greater capacity to monitor firms' stability and performance. The FRC is also increasing its enforcement capacity and transparency over its actions.
In a statement the agency said that they will conduct a review to determine whether further actions are needed to prevent auditor independence being compromised "including whether all consulting work for the bodies they audit should be banned". The FRC will also look at whether auditors should publicly declare if they doubt a company's statement as a going concern, as well carrying out a review of stakeholders' needs for information in corporate reports.
Separately, the government has ordered an independent review of the FRC and whether it should be restructured or given more powers. These findings are due to be published before the end of the year.
FRC, 8 October 2018
CMA launches immediate review of audit sector
The UK's Competition and Markets Authority (CMA) has announced that it is launching a market study of the audit sector, following concerns about the statutory audits carried out by the big four firms.
The review will be focusing on choice and switching and whether there is enough competition in the audit market, the resilience of the big four and whether there is a lack of incentive for auditors to produce challenging performance reviews.
The CMA is aiming to consult on its views (taking into account stakeholders such as sector regulator, the FRC) by the end of the year and a report is expected to be produced after this.
Gov.uk, 9 October 2018
Environmental
Clinical Waste Operator Breaches Environmental Permits
Healthcare Environmental Services, a clinical waste operator for the NHS, has been found in breach of environmental permits at 4 of its 6 sites by the Environment Agency (EA). The EA found that the company had exceeded storage regulations on these sites and had also been storing waste inappropriately. This has led to waste from hospitals not being disposed of in a timely manner.
The EA is now taking enforcement action against the operator, and has launched a criminal investigation. The permits at one of its sites has been partially suspended.
The Department of Health and Social Care is leading on the government response, and the EA is working with the government to ensure there is no disruption to the public.
Gov.uk, 5 October 2018
Health and Safety
Ikea fined £100,000 following incident in which worker had fingers amputated
Ikea has pleaded guilty to breaching section 2(1) of the Health and Safety at Work Act 1974, after a worker had parts of two of his fingers amputated whilst checking a fault on a fan in the roof of the building at a Bristol branch in November 2016.
Bristol Magistrates Court heard that the fan and eight others were unguarded and the company had failed to risk assess fault work or provide adequate training for this task. Ikea was fined £100,000 and was ordered to pay £6,407 in court costs.
SHP, 9 October 2018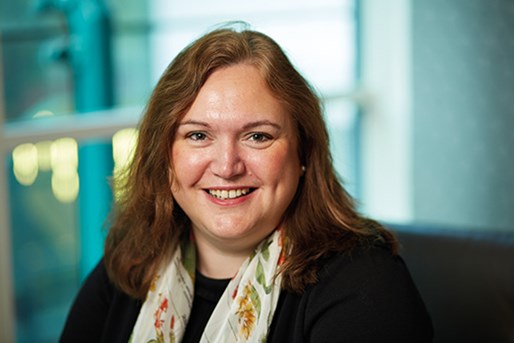 Nichola Peters
Partner, Head of Global Investigations/Inquiries
London
View profile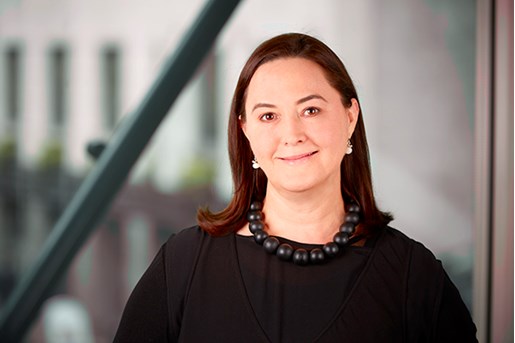 Michelle de Kluyver
Partner, Global Investigations
London, UK
View profile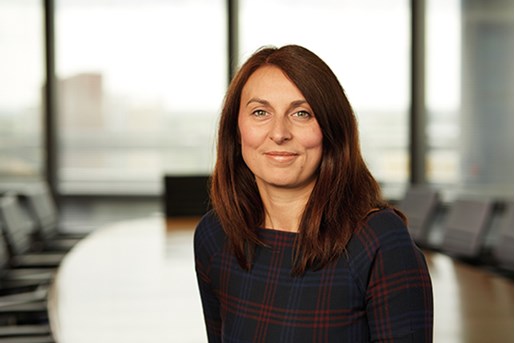 Erin Shoesmith
Partner, Health & Safety United Kingdom
View profile