Included in this weeks Corporate Crime & Investigations Update: Saudi Arabia bolsters anti-corruption law by dropping statute of limitations, Roman Abramovich's Swiss residency application withdrawn following money laundering concerns; Cyberfraudster hits Sky
---
Bribery and Corruption
Petrobras to pay $853 million to settle US FCPA corruption charges
Brazil's state-run oil company, Petrobras, has agreed to pay $853.2 million to settle US charges brought under the US Foreign Corrupt Practices Act (FCPA) in connection with Brazil's sweeping operation 'Car Wash'. Petrobras will deposit $682.6 million, or 80 percent of the penalties, in a special fund in Brazil to be used for social and/or educational programmes with the remainder of the fine being split between the US DOJ and SEC. Under the charges, former Petrobras executives and directors were alleged to have facilitated the payment of hundreds of millions of dollars in bribes to Brazilian politicians and political parties and then concealed those payments. FCPA charges were brought in the US on the basis that Petrobras securities trade on US markets. Petrobras was alleged to have fraudulently raised billions of dollars from US investors while operating an undisclosed bribery and corruption scheme.
Reuters, 27 September 2018
Saudi Arabia bolsters anti-corruption law by dropping statue of limitations
Saudi Arabia has removed the 60 day statute of limitations for investigating allegations against current and/or former ministers from the country's anti-corruption legislation as part of efforts to protect public money, the state's interests and the national economy from corruption.
The amendment follows the detainment and interrogation of princes, top officials and businessmen in an anti-corruption crackdown on Crown Prince Mohammad bin Salman's orders in November 2017. The Saudi government has said that over $100 billion has so far been seized through settlement deals.
Reuters, 25 September 2018
Money Laundering
Roman Abramovich's Swiss residency application withdrawn following money laundering concerns
Roman Abramovich, whose UK investor visa renewal was recently withdrawn in May 2018, applied to permanently reside in Switzerland. His application was withdrawn in May 2017 however, after Switzerland's Federal Office of Police (Fedpol) raised objections, reportedly due to "suspicion of money laundering" and "contacts to criminal organisations". Whilst this report was leaked to Swiss newspapers earlier this year, Switzerland's federal court has now overturned an injunction obtained by Mr Abramovich which restricted the reporting of Fedpol's objections. Mr Abramovich has denied any wrongdoing.
The Telegraph, 25 September 2018
Denmark's financial sector at risk following Danske money-laundering inquiry
The Systemic Risk Council (SRC), which monitors threats to the stability of Denmark's financial system, has said that the Danske Bank money laundering scandal is a risk for Denmark's entire financial sector and its international reputation. On the SRC's recommendation, the Danish government has taken steps to bolster its defences against systemic financial shocks by requiring financial firms to double their cash cushions to 1 per cent with effect from 30 September 2019.
Reuters, 25 September 2018
Fraud
2.2 million kg of illicit fuel seized by Europol
25 suspects have been arrested in a large scale operation involving 23 EU Member States in an operation which targeted organised crime groups dealing in fuel fraud. The fuel, sold illegally on the black market, was modified to no longer be subject to excise regimes once it was on the market. This made the fuel cheaper, allowing the criminals to make huge profits.
The operation revealed several illegal unloading premises and supply chains, resulting in the seizure of 2.2 million kg of illicit fuel amongst other products and the confiscation of various assets such as bank accounts worth over EUR 3 million. Criminal proceedings and tax audits have been initiated in almost all 23 Member States participating in the operation.
Europol, 21 September 2018
Finnish property industry hit by fraud scam
A Finnish court detained two individuals, a Russian and an Estonian, on suspicion of aggravated money laundering and aggravated tax fraud, following an "exceptionally large" police raid reportedly linked to the purchase of islands and properties in the Turku archipelago, near strategic military locations. 17 locations were searched and more than €500,000 in cash was found by the police on the suspects' premises on the islands in southwest Finland.
Reuters, 25 September 2018
Cyber Crime
Cyberfraudster hits Sky
An individual in Scotland, Gavin Gray, who operated a large-scale cyberfraud card-sharing scheme and defrauded the broadcaster, Sky, out of over £1 million over four years has admitted charges of fraud and copyright offences. He has been ordered to pay confiscation of over £128,000 and to complete 300 hours of community service. Gray had been given decryption codes for premium Sky TV channels for personal use which he sold to 1,800 clients who each paid £5 per month over a four year period. Gray advertised his criminal business on card-sharing websites and forums.
BBC, 18th September 2018
Sanctions
EU, China and Russia attempt to sidestep Iran sanctions
The EU, Iran, China and Russia have mapped out a plan in an attempt to sidestep unilateral US sanctions against Iran. A special purpose vehicle (SPV) would be set up to facilitate payments related to Iran's exports (including oil) and imports for EU and non-EU firms carrying out legitimate business under EU law. Think-tanks had floated the idea of a sophisticated barter system through a SPV based on the accrual and use of credit which would avoid any funds flowing through Iran or the banking system. A multinational European state-backed financial intermediary would be set up to handle the deals. This proposal is additional to a blocking statue passed by the EU in August which theoretically makes EU companies immune to Iranian sanctions imposed by the US.
The Guardian, 26 September 2018
China refuses to allow US warship to dock in Hong Kong
China has blocked a US Navy ship from docking in Hong Kong in response to new US sanctions imposed on the Chinese military over purchases of Russian combat aircraft and missile systems. The move followed China's withdrawal from a high-level meeting between Chinese and US naval commanders due to be held this week.
Reuters, 25 September 2018
Health and Safety
£1.25 million fine for fume exposure
Willmott Partnership Homes Ltd has been fined for exposing members of the public to carbon monoxide during remedial works to a block of flats in December 2014. The company pleaded guilty to breaching section 3(1) of the Health and Safety at Work Act 1974 and was fined £1.25 million plus £23,972.33 in costs.
SHP Online, 24 September 2018
Yorkshire Water Services fined £733,000 for fatal burns incident
Yorkshire Water was fined following an incident in which a fitter was carrying out works at the bottom of a dry well. He was using an angle grinder to cut through bolts which created sparks which ignited his clothing. He suffered full body burns and later died in hospital.
Yorkshire Water Services Limited pleaded guilty to breaching section 2(1) of the Health and Safety at Work Act 1974 and were fined £733,000 plus £18,818 in costs.
SHP Online, 20 September 2018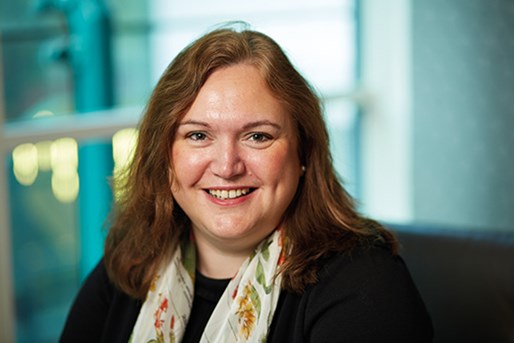 Nichola Peters
Partner, Head of Global Investigations/Inquiries
London
View profile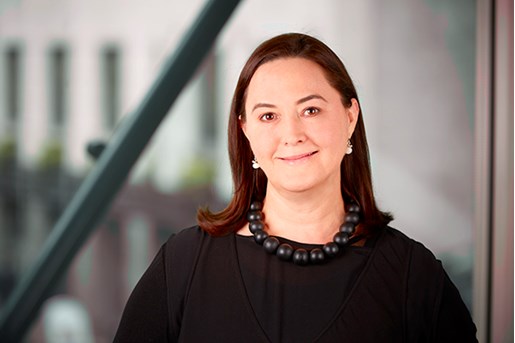 Michelle de Kluyver
Partner, Global Investigations
London, UK
View profile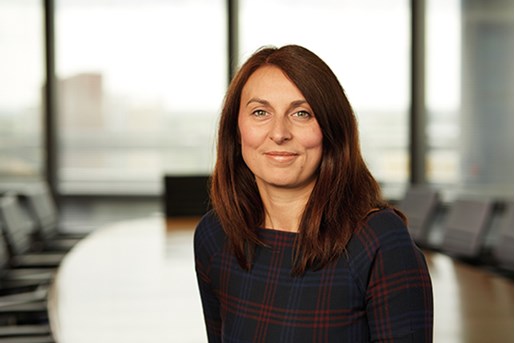 Erin Shoesmith
Partner, Health & Safety United Kingdom
View profile