Welcome to this month's newsletter from Addleshaw Goddard's Africa Business Group
---
Africa - Finance Disputes
This month's newsletter focuses on finance disputes in Africa.
The McKinsey global banking report, 'Roaring to life: Growth and innovation in African retail banking', places Africa second amongst the global banking markets, both in terms of growth and profitability. However, in recent years several national central banks across the continent have revoked licences in an effort to both strengthen the sector and tackle regulatory breaches, including the high-profile fall of FBME bank in Tanzania following accusations of wide-scale money laundering and, the Bank of Ghana recently revoking licences and consolidating five struggling banks into a single state backed enterprise to protect investors following liquidity issues. Nevertheless, such issues are certainly not localised to the continent and the overall improvement in the standards of governance over the past decade has ensured that internal markets remain active and interest from overseas institutional investors in the market remains high. Notably, it has been recently reported that Standard Bank and the Industrial and Commercial Bank of China (ICBC), the world's largest bank by asset holdings, have identified almost $10 billion worth of investment opportunities in the continent spanning multiple markets. This promising picture is the one echoed by the McKinsey report which projects an 8.5 per cent rise annually in African banking revenues until 2022. However, will this surge in growth and investment make disputes a commercial inevitability?
Below we round up the latest news from around Africa on finance disputes.
Nigeria's central bank counters MTN in court document over $8.1 billion dispute

Nigeria's central bank has asked the court to deny MTN's request for an injunction over the refund of the $8.1 billion demand.

According to court papers seen by Bloomberg News, the apex bank urged the Federal High Court sitting in Lagos to ensure MTN pay an annualised 15% interest until courts rule on the conflict.

The new counterclaim from Nigeria's central bank is contradicting an "equitable resolution" it promised in the repatriation issue.

To read more click here

Glencore unit Tatanga settles DRC Congo dispute, shares surge

Democratic Republic of Congo state miner Gécamines will drop legal proceedings to dissolve a copper and cobalt joint venture with a subsidiary of Glencore Plc after reaching a settlement with its partner that includes Gécamines getting a $150 million payment.

Glencore unit Katanga Mining Ltd said on Tuesday it had agreed a recapitalization plan for 75-percent-owned Kamoto Copper Co with Gécamines, its joint venture partner, involving converting $5.6 billion of Kamoto's debt to equity to fix a capital shortfall.

To read more click here

Mining Investors Spooked as African Dispute Payments Multiply

Miners across Africa are increasingly using one-time payments to settle disputes with governments, a trend that's disturbing some investors.

A $150 million payment by Glencore Plc's Katanga Mining Ltd. to the Democratic Republic of Congo's Gecamines earlier this month followed Freeport McMoRan Inc.'s separate $100 million settlement with the state-owned company in January 2017. Last October, Barrick Gold Corp. proposed paying Tanzania $300 million as part of efforts to negotiate a settlement for its majority-owned Acacia Mining Plc.

To read more click here

Payment disputes keep Baic SA closed

The work stoppage over contractual and non-payment disputes entered its third week at the Baic SA car manufacturing project at the Coega special economic zone (SEZ) near Port Elizabeth.

The R11 billion project, currently China's biggest investment outside Europe and Asia, has been dogged by work stoppages since its inception three years ago.

To read more click here

PASA cracks down on debit order fraud

South Africa has been paying the piper, and other people it didn't quite mean to pay, with a significant increase in debit order errors, disputes and fraud, the Payments Association of South Africa has said.

However, the annual PASA conference on Wednesday saw a breakthrough in this regard. As of August 1, DebiCheck is now live across ten banks – including Standard Bank [JSE:SBK], FNB, ABSA, Nedbank [JSE:NED], Capitec [JSE:CPI], Bidvest [JSE:BVT] and UBank – and will be a debit order fraud game changer, said PASA CEO Walter Volker, who addressed the conference on Wednesday morning.

To read more click here

ConCourt orders Bathabile Dlamini to pay back the money

South Africa's top court ordered former Social Development Minister Bathabile Dlamini to pay a portion of the costs related to legal processes stemming from a dispute over the country's welfare-grants system, which distributes almost R150 billion ($10.6 billion) a year.

The Constitutional Court will also send documents to the National Prosecuting Authority to determine whether Dlamini lied under oath and should be prosecuted for perjury, after she submitted false information to the court, Judge Johan Froneman said in a ruling delivered Thursday in Johannesburg.

To read more click here

Nigeria sees 'happy' resolution to $8.1 billion MTN dispute

After coming out all guns blazing, Nigeria's central bank surrendered some ground in its tussle with MTN Group Ltd, pledging that a dispute over the repatriation of $8.1 billion in dividends from the country will soon be resolved.

Examiners from the central bank are reviewing documents provided by Johannesburg-based MTN and four banks accused of moving money out of the continent's biggest oil producer without the regulator's final authorization, Governor Godwin Emefiele told reporters on Tuesday in the capital, Abuja.

To read more click here

SABC sued for millions

The SA Broadcasting Corporation's legal woes are piling up as creditors are lining up to cash out what's owed to them.

Joining the long queue to the vault are international and local musicians through a collecting society - the South African Music Performance Rights Association (Sampra) - which has filed a R64m lawsuit against the public broadcaster over non-payment of royalties owed to musicians.

To read more click here

ICC commission targets African arbitration growth

One of the world's leading arbitration institutions has created a commission to help it expand its market on the continent.

The ICC International Court of Arbitration (ICC) will launch an Africa Commission to co-ordinate its growth and activity in Africa, as part of the arbitral institution's drive to expand its use worldwide.

Run by the International Chamber of Commerce, the court has appointed 24 members from across Africa to serve on the commission, including current and former members of the ICC and vice chairs of the ICC Commission on Arbitration and Alternative Dispute Resolution (ADR).

To read more click here

---

Invest Africa is Africa's leading membership organisation for companies and investors operating on the Continent, using sixty years' experience to provide our members with unique information and exposure to business opportunities across Africa. Our vision is to play a central and influential role in Africa's socio-economic growth by guiding sustainable capital towards key prospects on the continent.

As the trusted entry point into Africa, we support and connect business and investment through a unique range of services and events, and our high standards consistently enact our belief that a responsible and profitable private sector has a crucial role to play in Africa's development.

If you would like any further information, please contact Carine Kazadi.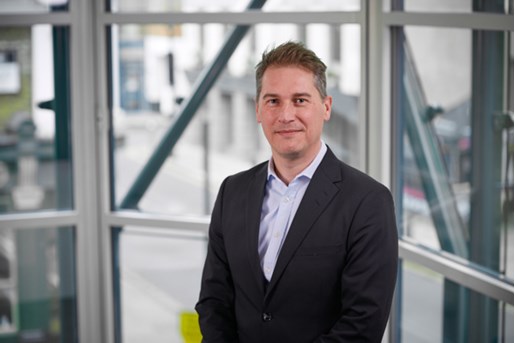 Chris Taylor
Head of UK M&A and Africa London, UK
View profile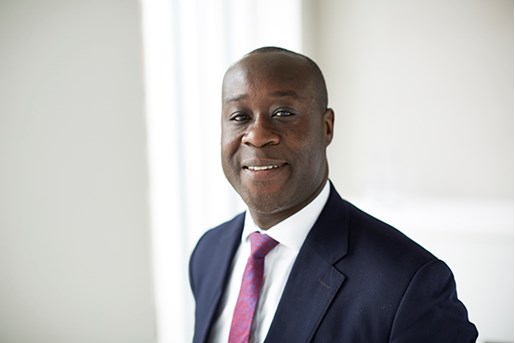 Harold Brako
Partner, Head of Manchester Office Manchester, UK
View profile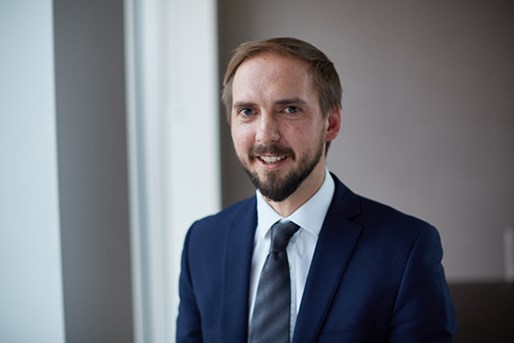 Nick Ashcroft
Partner, Dispute Resolution United Kingdom
View profile