Welcome to this month's newsletter from Addleshaw Goddard's Africa Business Group
---
Africa - Dispute Resolution
An effective means of resolving commercial disputes is critical to sustainable growth. We will be focussing on some of the pros and cons and effectiveness of the court system in various African jurisdictions in newsletters later in the year. We will also be looking at the advantages of arbitration and some of the funding options that has levelled the playing field when it comes to disputes between local players and large multinationals. In the meantime, this month's newsletter focuses on dispute news from across the continent.
East Africa International Arbitration Conference
Addleshaw Goddard is delighted to be a sponsor of this year's EAIAC 2018. The conference will take place on Thursday 30 and Friday 31 August 2018 in Addis Ababa, Ethiopia. This year's theme is 'Re-focusing regional trade, energy and arbitration'.
There is growing cross-border trade in commodities and energy and in regional energy infrastructure development, including cross-border electricity transmission systems and oil pipelines. What does this mean for African international, commercial and investment arbitration? Incredible potential!
Conference Highlights
Investment in Eastern Africa electricity, oil & gas, mining, infrastructure, and trade.
Mitigating risks in East Africa's energy & Infrastructure sectors.
Specialist issues in energy and trade arbitration.
Special panel on China - Africa Arbitration co-operation.
Guidelines for Contracting and arbitrating with governments - East Africa.
Enforcement in international investment and commercial Arbitration (ICSID, NYC).
Artificial Intelligence and Arbitration - Calling on tech savvy East Africa to innovate for Arbitration.
Industry hard-talk: Arbitration users perspective.
A spotlight on the next generation of Africa Arbitrators.
Arbitration institutions panel: Exploring synergy to promote Arbitration in Africa.
Energy Poverty, a cause for Energy Disputes - East Africa's experience.
Dispute Resolution in the Africa Free Contiental Trade Agreement (ACFTA).
Who attends?
Legal Practitioners
Arbitrators
Magistrates
International Investors
Academics
Corporate Counsel
Government Representatives.
Article
Third party funding
Introduction
Though the trend towards third party litigation and arbitration funding is not new, the scope and reach of such practice has markedly increased in recent years. Now a prevalent feature of litigation and arbitration across many jurisdictions globally, third party funding currently plays an important role for parties involved in proceedings. The prevalence of arbitration across Africa coupled with disproportionate costs for access to justice means that there is scope however for funding arrangements to play an important role on the continent. Read Canelle Goldstein's article on current trends here.
If you are interested in discussing funding for disputes please contact Nick Ashcroft.
New dawn for South African arbitration

South Africa's new arbitration law came into force at the end of 2017. Now lawyers and clients alike will have to see if it lives up to its promises.

South Africa's new arbitration law has come into effect, bringing with it the government's hopes of making the country a regional leader in alternative dispute resolution (ADR) and protecting it from what it perceives as negative international arbitral awards.

Passed by parliament in March 2017, the South African International Arbitration Act No. 15 of 2017 was finally approved by the National Council of Provinces in November and assented by President Jacob Zuma on 19 December, commencing the following day.

The Evolution of Investment Arbitration in Africa

Investment arbitration in Africa is on the verge of transformation due to the continent's progressive integration into the global economy and its growing experience in international dispute resolution. In recent years, the continent has made significant efforts to become an attractive destination for investments.

According to the United Nations Conference on Trade and Development's (UNCTAD) 2017 World Investment Report, Africa attracted US$59 billion of foreign direct investment in 2016, which represents 3.4 per cent of all global investments.1 Foreign direct investment inflows to Africa were projected to increase by 10 per cent to US$65 billion in 2017.2

East Africa chief justices pledge faster trade dispute resolution

Chief justices from the East African Community have resolved to speed up cases involving trade disputes in order to support the regional process.

The judicial bosses from Kenya, Uganda, Tanzania, Rwanda, South Sudan and Zanzibar, met in Nairobi to draft a framework where judiciaries in the region will cooperate, share experiences and expertise, harmonise jurisprudence and jointly confront challenges to the administration of justice in the region.

"The process of regional integration, by its very nature, generates disputes between states, states and citizens and the judiciaries have stepped in to solve these peacefully and amicably," said Uganda Chief Justice, Bert Katureebe.

FIFA kicks off National Dispute Resolution Chamber global implementation programme in Africa

FIFA hosted its first NDRC ('National Dispute Resolution Chamber') workshop in Johannesburg, South Africa from 31 May to 1 June. The event officially kicks off FIFA's global programme to support the national implementation of NDRCs worldwide.

The initiative will see independent arbitration tribunals established by Member Associations (MAs) that are competent to handle disputes between clubs and players, mediate on employment and contractual stability, as well as training compensation or solidarity contribution litigations between clubs within the same association.

Sensitise public on win-win dispute solving mediation

Mediation is an alternative dispute resolution (ADR) mechanism where parties solve their grivances with the help of an impartial third party referred to as a mediator.

Mediation is recognised by the Constitution as one of the ways of solving disputes. Article 159 (2) (c) obligates the Judiciary to promote alternative forms of dispute resolution such as mediation.

The Judiciary initiated mediation on a pilot basis in April 2016 in the Commercial and Family Divisions of the Milimani Law Courts, Nairobi.

KRA raises Sh8.3bn in out-of-court settlements

Increased adoption of out-of-court options has seen the Kenya Revenue Authority (KRA) amicably resolve tax disputes with 181 companies, earning the public coffers Sh8.3 billion.

KRA Commissioner for Legal Services and Board Coordination Wairimu Ng'ang'a said on Tuesday that the tax disputes handled in the past three years also saved companies and taxpayers a lot of money that would normally have been spent in litigation.

"It provides an environment where tax disputes are amicably resolved without recourse to lengthy and costly litigation. The process is confidential, without prejudice, voluntary and non-adversarial," she said.

Driving change in international arbitration

Participants in the afternoon session of CDR's Spring Arbitration Symposium looked at both the changes the profession is undergoing and the changes they want to see in the future.

China's One Belt, One Road (OBOR) programme is perhaps the largest and most significant series of infrastructure projects in the world. Chaired by Duncan Matthews QC of 20 Essex Street, the first afternoon session at CDR's Spring Arbitration Symposium looked at the opportunities it will create for disputes lawyers.

As James Doe of Herbert Smith Freehills (HSF) in London pointed out, only the Chinese government knows exactly what OBOR is meant to be, but with an estimated budget of USD 4 trillion, the Belt and Road elements comprise land and sea trade routes through 65 countries, with huge amounts of infrastructure required along both, including ports, roads, railways and communications lines.

Energy fuelling Africa's arbitration growth

With a lively energy sector and an ever-changing legal landscape, plenty of arbitration activity is expected from Africa in the next decade, provided parties are allowed to access it.

Arbitration is growing in Africa and while there are many practical obstacles to overcome before there is a consistent arbitral picture across the continent, the ups and downs of the energy sector should provide plenty of practice over the coming years.

That was the takeaway for delegates attending the London Centre of International Law Practice third annual conference on energy arbitration and dispute resolution in the Middle East and Africa, hosted at Herbert Smith Freehills (HSF) in London earlier this week.

We need alternative dispute resolution

The ground-breaking court judgment that held Imperial Holdings Limited and its chief executive Mark Lamberti jointly and severally liable for impairing the dignity of Associated Motor Holdings' financial manager Adila Chowan provides much-needed hope for victims of discrimination in the workplace.

The judgment highlights the challenges of eradicating systemic discrimination and inequalities in South Africa. The sad reality is that many victims of discrimination cannot afford to exercise their rights, as it is expensive to litigate. Arbitration of discrimination disputes is only compulsory for certain categories of employees. This leaves many victims of discrimination in limbo, making it difficult to break the pervasive cycle.

SEACOM upgrades marine cable to 1.5TB on back of East Africa demand

Pan African telecom company, SEACOM, earlier this month announced that it was raising the capacity of marine fibre cable to 1.5 TB an upgrade that has been necessitated by a surge in demand for bandwidth in East Africa.

The company announced that key submarine network system from its Southern and Eastern African coastline landings into Europe will now have more capacity.

The current upgrade is adding 500G of new capacity on the system, after a previous upgrade of 500G about 18 months ago. This further upgrade falls in line with SEACOM's focus on driving the development of the African internet and opening the broadband tap for African service providers and business users.

'Too late for banks to use IPOs for $85 million minimum capital' – Ghana Stock Exchange

With virtually six months to the Bank of Ghana's minimum capital deadline for banks, the Ghana Stock Exchange (GSE) says banks hoping to use Initial Public Offers (IPOs) to recapitalise but are yet to get their documentation ready have missed the opportunity available for capital raising under a public offer.

This is because the various processes required to make an IPO successful require time in excess of six months.

As a result, the Managing Director of the GSE, Mr Kofi S. Yamoah, told the GRAPHIC BUSINESS on June 13 that he is "afraid but it is too late" for banks eyeing IPOs as an option to meeting the BoG's December 2018 capital demand deadline.

Dangote sugar refinery increases dividend payout by 192% to $59 million (Nigeria)

In line with its resolve to reward shareholders with improved returns, Dangote Sugar Refinery(DSR) Plc has increased dividend paid for the 2017 by 192 per cent to N21 billion from N7.2 billion in 2016. The dividend is 175 kobo per share, up from 60 kobo per share in 2016 and would be paid from today.

Speaking at the annual general meeting (AGM) held in Lagos yesterday, Chairman of DSR, Alhaji Aliko Dangote said the company recorded an impressive performance despite the challenging environment.

According to him, revenue rose by 20.4 per cent from N169.72 billion to N204.42 billion in 2017. Profit before tax jumped by 173.3 per cent to N53.6 billion, from N19.61 billion, while profit after tax grew fast by 176 per cent to N39.78 billion as against N14.4 billion in 2016.

Crown Paints ditches share buy-back scheme (Kenya)

Crown Paints has suspended its shares buy-back plan after realising that it will not create any value to the company, the management has said.

The Nairobi Securities Exchange (NSE)-listed paints manufacturer has attributed the move to a market rally, which has made the purchase commercially unviable.

Company finance director Patrick Mwati, Thursday said following the market developments the top echelon sat down and evaluated whether it made commercial sense to go ahead with the proposed buyback plan.

At the announcement the price stood at an exalted Sh57 a share, translating to a price-to-earnings ratio of 30.7 times, 19.4 times that of Safaricom, but has since risen to Sh84.50.

US Secretary of Commerce on fact-finding mission to Africa

US Secretary of Commerce, Wilbur Ross, will lead a delegation from the President's Advisory Council on Doing Business in Africa (PAC-DBIA) on a fact-finding mission to Ghana later this month.

Under Secretary of Commerce for International Trade, Gilbert Kaplan, will head the delegation on stops in Ethiopia, Kenya and Côte D'Ivoire as well as accompany Secretary Ross in Ghana.

These visits provide an opportunity for the delegation to gather insight into market opportunities and challenges faced by U.S. businesses in these fast-growing economies.

Boost for Kenya bus firms as Macharia shelves South Africa imports

Local bus assembly and body fabricators are set for a major boost after Transport secretary James Macharia reversed a decision to import 30 bus rapid transit (BRT) vehicles from South Africa at a cost of Sh500 million.

Mr Macharia, Wednesday said preference will now be given to Kenyan firms to supply the high capacity buses.

The buses are to be deployed on the already-marked Thika Super Highway and other major roads within the city.

The first batch of the 30 BRT vehicles, which had already been identified in South Africa was expected to arrive in the country next week.

AfDB approves $28 million for off grid projects (Côte d'Ivoire)

In response to low electrification rates in some remote areas across Africa, the African Development Bank ,AfDB has approved a proposal to help Zola EDF Côte d'Ivoire (ZECI), to mobilize a loan in local currency to the tune of US $28 m.

The loan has been arranged by Société Générale de Banque in Côte d'Ivoire ,SGBCI and Crédit Agricole Corporate and Investment Bank ,Crédit Agricole CIB and the AfDB will provide a partial credit guarantee covering part of the guaranteed loan facility as a catalyst.

Additionally, the Grameen Crédit Agricole Foundation will participate in the financing of ZECI and will monitor environmental and social norms for the duration of the transaction.

World Bank approves $40 million for Madagascar's electricity sector

The World Bank has approved an International Development Association (IDA) credit of $40 million to improve Madagascar's electricity sector governance and operations.

The Madagascar Electricity Sector Operations and Governance Improvement Project (EGOSIP) will help ensure full implementation of the Performance Improvement Plan of the national power utility, JIRAMA, that has been prepared in 2016, in particular, the organisational restructuring of the company.

This project will also finance the upgrade of JIRAMA's dispatch centre and network automation systems and rehabilitation and reinforcement of distribution networks, in order to improve quality in electricity supply and allow the integration of variable renewable energy generation. Read more: Madagascar joins Scaling Solar scheme with added energy storage.

Established almost 60 years ago, The Business Council for Africa network supports over 400 companies and entrepreneurs operating across the continent. The Business Council for Africa works closely with its members to promote business opportunities and facilitate sustainable investment across the continent. They organise over 30 African business related meetings in London each year and have 33 In-Country Directors in West and Southern Africa and thus provide a very useful platform for networking for both new investors and those already operating on the continent.

For further information on Business council for Africa, please contact Nouria Bah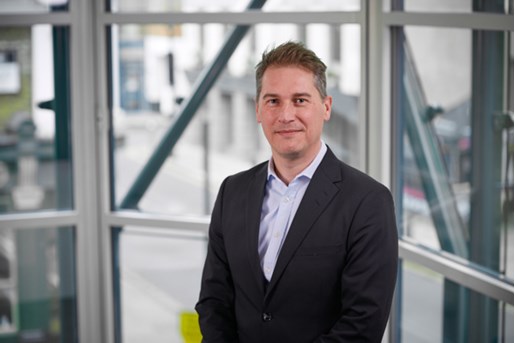 Chris Taylor
Head of UK M&A and Africa London, UK
View profile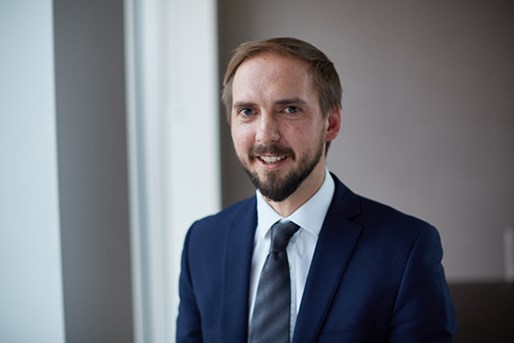 Nick Ashcroft
Partner, Dispute Resolution United Kingdom
View profile