Welcome to this month's Africa newsletter. In this edition we look at the latest news and developments from around the continent in relation to Energy & Utilities, Logistics, Infrastructure & Projects and more...
---
Africa Group Update
Addleshaw Goddard will be hosting the upcoming Ghana Tech Conference on 5 & 6 March 2018 organised by AB2020
Invited guests to the Tech in Ghana Conference comprises a wide range of Africa-focused investors (both local and global), including well known brands such as Google, Uber, Vodafone and Ericsson; Ghana's telecom regulators (NCA), Government Ministers and officials and of course the best of Ghana's start-up companies.
Further details to follow in next month's newsletter.
News
Zambia Scores Success in Energy Sector – Mabumba
Energy Minister David Mabumba has said the country is on course to transform the current power deficit into surplus owing to substantial progress being achieved in upgrading and setting up new hydro-power stations and solar plants.
Adamawa Will Do 'Stomach Infrastructure' in 2018, Says Gov. Bindow
Gov. Muhammadu Bindow of Adamawa has said that his administration will give priority attention to empowerment in 2018.
Mr. Bindow gave the assurance on Thursday while signing the 2018 budget of N177.9 billion at a ceremony in Government House, Yola.
NLC Invites Land Owners on SGR Extension Path to Make Claim
The National Land Commission has gazetted its intention to acquire parcels of land in Kiambu, Kajiado, Nakuru, and Narok counties for the construction of Phase 2A of the Standard Gauge Railway line.
In the Gazette Notice dated December 22, NLC Chairman Muhammad Swazuri said those wishing to find out more about the planned acquisition can visit the County Coordinators offices in Kiambu, Kajiado, Nakuru, and Narok.
Marine Drive Project Takes Off - 150,000 Jobs to Be Created
President Nana Addo Dankwa Akufo-Addo, last Friday, cut the sod for the construction of a US $1.2 billion Marine Drive Tourism and Investment Project in Accra.
The Marine Drive Project, from its construction to the operational stage, is expected to employ some 150,000 people, especially those within the catchment area, boost tourism and increase economic growth.
Namibia Sells Logistics Hub Project in Europe
As part of its ongoing efforts to promote the Namibia Logistics Hub Project, the Walvis Bay Corridor Group (WBCG), with support from the Deutsche Gesellschaft für Internationale Zusammenarbeit (GIZ), conducted a Europe benchmarking and study tour late November.
Engaging in business-to-business sessions with transport and logistics industries, the programme included visits to Germany, Belgium, the Netherlands and Switzerland.
AfDB approves $100mil African infrastructure loan
The African Development Bank recently approved $100 million for the Emerging Africa Infrastructure Fund (EAIF) in a bid to help reduce the huge infrastructure financing gap in Sub-Saharan Africa.
Through a $325-365m million debt raise, the EAIF intends to grow its loan portfolio over the next 3-5 years and become a sustainable and concrete alternative to development finance institutions and commercial banks.
Ghana-Germany Sign 100 Million Dollars Investment in Renewable Energy
German President, Frank-Walter Steinmeier, is in Ghana on a three-day official visit.
The German president, as part of activities marking the visit, yesterday, called on Ghana's President Nana Addo Dankwa Akufo-Addo, at the Flagstaff House in Accra.
Business Council for Africa News and Country Spotlights

Exxon Mobil set to begin oil exploration in Ghana
CEO of the Ghana Investments Centre (GIPC) Yofi Grant, has confirmed the entrance of international oil giant Exxon Mobil in the country's oil and gas industry.
Cytonn to spend $60 million on central Kenya projects
Cytonn Investments is to spend SH6 billion on real estate projects in the central Kenya region, having opened an office in Nyeri town as part of its expansion plan.
Togo energy penetration set to increase
The newly approved Togo Energy Sector Support and Investment Project (TESSIP) has received a $35 million grant from the World Bank through the International Development Association (IDA) credit.
Kenya moves to secure post-Brexit trade deals with the UK
Kenya has initiated informal bilateral talks with Britain as it seeks to establish a new trade deal to protect its exports to the European market now that Brexit will likely affect duty free access of Kenyan goods to the country.
AFC and Harith power firm appoints Enos Banda as Chief Executive Officer
Anergi, an African power company established through the joint venture between Africa Finance Corporation and Harith General Partners, has appointed Enos Banda as its Chief Executive Officer.
BBOXX to deliver pay-as-you-go solar to urban DRC
BBOXX has launched large pay as you go (PAYG) solar systems in the Democratic Republic of Congo (DRC). BBOXX is a provider of affordable, clean energy to off-grid communities
ADFD approves $25 million for Rwanda and Mauritius solar projects
The Abu Dhabi Fund for Development (ADFD), the leading national entity for development aid, and the International Renewable Energy Agency (IRENA), the global platform of international cooperation on renewable energy, have confirmed $25million in concessional loads from the ADFD.
Established almost 60 years ago, The Business Council for Africa network supports over 400 companies and entrepreneurs operating across the continent. The Business Council for Africa works closely with its members to promote business opportunities and facilitate sustainable investment across the continent. They organise over 30 African business related meetings in London each year and have 33 In-Country Directors in West and Southern Africa and thus provide a very useful platform for networking for both new investors and those already operating on the continent.
For further information please contact Nouria Bah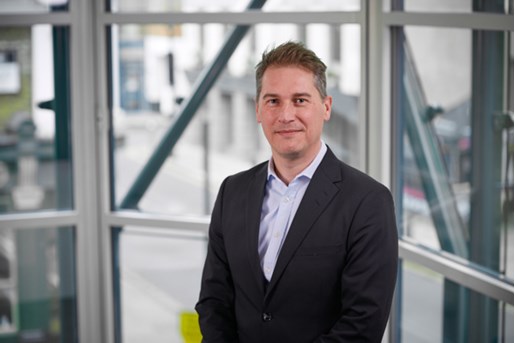 Chris Taylor
Head of UK M&A and Africa London, UK
View profile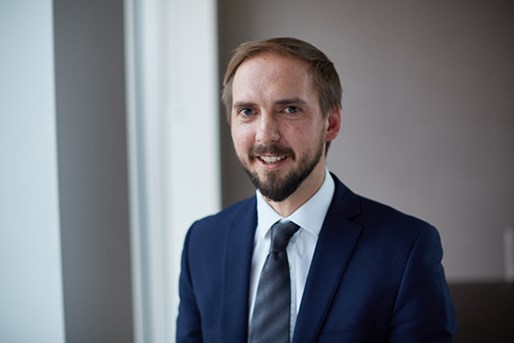 Nick Ashcroft
Partner, Dispute Resolution United Kingdom
View profile