Welcome to this month's newsletter from Addleshaw Goddard's Africa Business Group
---
This month, we focus on one of the most exciting economies in Africa and the developing world: Senegal.
Economic ties between the UK and Senegal were strengthened on 20 November 2017 with the launch of the Senegal-UK Chamber of Commerce by the Senegalese Ambassador, His Excellency Professor Cheikh Ahmadou Dieng and the President of the Chamber, Serigne Mansour Gaye, at our London office.
This month's newsletter includes more details both of that event and the Chamber of Commerce itself, as well as commentary on how Senegalese citizens can benefit from its new natural resources from Michael Amaning from Invest in Africa (IIA), one of the panellists at the launch of the Chamber of Commerce.
We also round up all the latest news from Senegal's rapidly evolving economic landscape, including its impressive renewable energy development, natural resources management and agricultural and horticultural exports.
The message is clear: there are huge opportunities for UK investors and companies in Senegal, with its stable government, benign environment for business, young population and plentiful agricultural and energy resources.
Please visit Addleshaw Goddard's dedicated Africa site for more information about doing business in Africa and how Addleshaw Goddard can support you.
Articles
Launch of Senegal – UK Chamber of Commerce signifies commitment to investment and strengthening of the trade links
Economic ties between the UK and Senegal were strengthened on 20 November 2017 with the launch of the Senegal-UK Chamber of Commerce by the Senegalese Ambassador, His Excellency Professor Cheikh Ahmadou Dieng and the President of the Chamber, Serigne Mansour Gaye, at the London office of international law firm, Addleshaw Goddard and its specialist Africa Business Group.
The creation of the trade body follows on from recently established legal and political frameworks between the UK and Senegal, aimed to clarify taxation rules and encourage promotion and protection of investments.
The launch brought together a panel with a wide range of interests in Senegal, comprising Catherine Wines, co-founder of WorldRemit, Aliou Diallo from the London Embassy of Senegal, Babacar Ka from Development Partners International (DPI), Martin Roberts from IHS Markit, Michael Amaning from Invest in Africa and Julian Horn, Development Director (North and Francophone Africa) for Lekela Power.
Download the Press Release here
Senegal's Oil and Gas Discovery: A New Approach to Maximise Local Content – by Michael Amaning of IIA
Senegal, a country known for fishing, groundnut and advanced education joins Mauritania as the latest African country to discover significant amounts of oil and gas. According to industry estimates, both countries have found enough gas to power all of Africa for seven years.
The local response to the news was mixed. For some, it is a time of jubilation, as recent finds could inject an estimated $30bn into both Senegal and Mauritania's economy. For others, it is a cause for concern. Why? Because it raises questions, to which answers are few and far between, such as:
Can Senegal avoid the resource curse that has blighted countries like Angola, Iraq and Nigeria?
How are these resources going to create much-needed jobs, especially for graduates who face unemployment rates of up to 30%?
How can the Senegalese Government manage the high expectations of improvements in healthcare, education and infrastructure overnight?
Does the government have the institutions and transparent systems in place to ensure real accountability?
Senegal – UK Chamber of Commerce
Launched on 20 November 2017, the Senegal-UK Chamber of Commerce is a not for profit organisation which is dedicated to forging professional and business relationships between Senegal and the UK. Working in close co-operation with businesses and ministerial bodies in both Senegal and the UK, the Chamber provides a platform for greater bilateral trade and investment opportunities.
Through its "Senegal Business Hub Services", the Chamber has already helped several companies set up in Senegal. Acting as the first point of call for prospective investors, the Chamber can help UK businesses identify market opportunities, access regional business intelligence and benefit from a range of other services offered to members (including marketing and media services, regulatory and compliance checks and due diligence and company background checks).
News
Senegal unveils fourth Solar power plant
Senegal has a fourth solar plant, worth CFA28 billion inaugurated on Tuesday at Merina Ndakhar (148 km from Dakar) by Prime Minister, Mahammad Boun Abdallah Dionne.Dubbed "Cheikh Anta Diop" after the late Senegalese Egyptologist, the new solar plant has a capacity of 30 megawatts.
"Today, Senegal has a fourth solar power station and a fifth will be installed in the central town of Kahone to strengthen our energy mix and frees us from the dependence of fossil fuels," PM Dionne said.
Sall announces natural resources management Bill
The Senegalese head of state on Sunday evening announced a bill on the management of oil and gas resources discovered in the country. "The oil and gas resources discovered will boost Senegal's growth rate. These resources will be carefully managed. Thus, a bill on their management will be submitted in 2018 to the National Assembly after consultations in the nation," Macky Sall said in his New Year address to the nation.
Sall added that the oil and gas resources will increase the country's growth rate currently projected at 6.8 percent in 2017 and to be more than 7 percent in 2018.
Engie expands its energy services in West and Central Africa
Engie has signed an agreement to acquire Afric Power and Tieri, which are specialising in energy services in West Africa
Acommenting on the acquisition, Philippe Miquel, regional manager of Engie West and Central Africa, said that this is expected to enable Engie to establish the integrated energy service provider throughout the region.
How much will Gambia pay to Senegal for electricity supply?
It has been revealed by the Minister of Petroleum and Energy and the NAWEC Management, that the North Bank Region of The Gambia receives supply from Senegal. They did not say at what cost.
It is important to promote trade between African countries. However, reciprocity and mutual benefit must characterise such trade, if there is to be sustainability instead of dependency. Foroyaa will ask how much it will cost Gambia to maintain such services and whether the payment in foreign exchange is sustainable. How this will affect the value of the Gambian currency will also be taken care of.
Senegal Horticultural exports exceeded 100,000 tons in 2017
In 2017, Senegal exported 106,200 tons of fruits and vegetables. This is 16.7% more than the 91,000 tons of the previous year. This is the continuation of a trend recorded by the horticulture industry over some years now. Indeed, exports of horticultural products from Senegal rose from 8,900 tons in 2010 to more than 29,000 tons in 2014.
According to ecofinagency.com, about 99.5% of horticultural exports were approved by importing nations. Mangoes in particular still have a lot of challenges to overcome, mostly related to fruit flies.
Senegal suspends groundnuts export tax
Senegal's president, Macky Sall has suspended the groundnuts export tax which was 40 CFA for shelled groundnuts and 15 CFA for groundnuts in shell, the cabinet said in a statement on Thursday. "President Macky Sall has taken the decision to suspend the groundnut export tax for better penetration of target markets. He has also validated the memorandum of understanding between the State and oil merchants to protect the national industrial fabric by reaffirming the high priority given to the agricultural sector as an engine of growth and social inclusion," said the text.
The Chinese, the main buyers of Senegalese groundnuts, are still playing hard to get in the market because of the export tax considered expensive since its establishment during the 2016/2017 crop year.
Senegal gets €110.5M to purchase fuel for its power stations and electricity 1,215 villages
Senegal has signed with the Islamic Trade Finance Corporation (ITFC) a €110.5 million funding agreement benefiting Senelec, the country's power utility. The facility granted by the arm of the Islamic Development Bank (IDB) will help the utility improve the efficiency of the national power system.
"This move will help guarantee the purchase of oil and gas used as fuel by the country's power stations and subsequently support economic growth. But, most importantly, it will help improve the living standards of Senegal's people," said Hani Salem Sonbol (photo), Director of ITFC.
Senegal's GDP to reach 6% in 2017, for the third consecutive year
Senegal's GDP should exceed 6% in 2017, for the third consecutive year. This was disclosed on Monday by the International Monetary Fund (IMF) in a statement.
Resulting from economic stability, this performance was mainly driven by services, tourism and agriculture. Moreover, inflation which was quite low, in conformity with WAEMU's convergence criteria, contributed to a boost in domestic demand.
In the same way, budget deficit keeps decreasing, in continuation of the past years' trend. Thus, in 2017, this gap should stand at 3.7% of the country's GDP.
Africa Group Update
Tech in Ghana Conference 2018
Following its launch in the UK in February 2017, the third Tech in Ghana Conference returns to Addleshaw Goddard's offices in London on Monday 26th March 2018. Organised by AB2020 and hosted by Addleshaw Goddard, the conference will showcase Ghana's leading technology companies and entrepreneurs, provide a platform for knowledge sharing and facilitate a valuable networking opportunity for the tech community from across the country and globe.
The Ghana Tech Conference aims to:
Gain an understanding of Ghana's tech ecosystem
Build relationships with Ghana's tech professionals
Hear about new trends, projects, innovations and partnerships
Network with the UK-based but Africa-focused tech and investment community
Connect with people with an interest in Ghana's tech landscape across various verticals
2018 speakers include His Excellency Papa Owusu-Ankomah, Ghana's High Commissioner to the UK, Adam Afriyie UK Prime Minister's Trade Envoy to Ghana, Ismail Ahmed Founder & CEO WorldRemit, Edmund Barwuah Director, Mobile Financial Services, AirtelTigo and many others.
For more information on this event, please click here
Coming soon… AG to launch Doing Business in Africa Tool
In 2015, our Doing Business in Africa App won the Legal Week Knowledge Management Innovation award. We are delighted to announce that we will shortly be launching the next generation of our award winning tool, with new content, a new look and feel and now available on a full range of devices, but with the same vision that made the original App so popular.
The Doing Business in Africa tool has been developed in conjunction with our preferred network of African firms.
Further details to follow in due course.
Business council for Africa news and country spotlights
Growth of Kenya's real estate sector slowed down over last quarter
The growth of the real estate sector in Kenya has slowed down in the past three months mainly due to the prolonged electioneering period and a credit crunch.
According to reports from the Kenya National Bureau of Statistics (KNBS) the construction sector which is a major driver of economic growth in recent years, expanded by 4.9% in July-September compared with 7.8% a year earlier.
AfDB boosts West Africa regional financial market
As stipulated recently by the African Development Bank president, Akinwumi Adesina, the bank is "reforming, innovating, leading and delivering more for Africa than ever before."
In the bank's latest provision, the Group together with the Regional Council for Public Savings and Financial Markets (CREPMF) signed a grant agreement worth $980,000 for the Support Project Regional Financial Market Development (PADMAFIR) of the West African Monetary Union (WAMU).
Construction of the first phase of Eko Development in Nigeria begins
Construction of the first phase of the mixed luxury development of the Eko Development Company Limited has kicked off. The mega project dubbed Azuri Peninsula comprises of 12 super-luxury simplexes, two villas and 120 luxury apartments including another 7 townhouses.
The responsible Chief Officer EDC, Ms Ibiene Ogolo confirmed the reports and said that Azuri Peninsula offers the optimum place to live, work, play and invest and offers a unique and luxurious urban lifestyle by the delightful marina-front of the Marina district in the vibrant new Eko Atlantic City.
Afrimax announces sale of Busy Internet Ghana
The Afrimax Group has successfully completed the sale of one of its Africa subsidiaries, Busy Internet Ghana Limited, to AI Technologies Limited, a company incorporated in Ghana.
The move is part of the Afrimax Group's strategy aimed at reorganising its corporate structure with a view to enabling continued improvement in the delivery of its strategic goals, thereby allowing it to focus on key commercial and financial priorities in its focus markets.
As Investors Reap $919 million by Profit-taking in 4 days, Nigerian Stock Exchange ALS…
Profit-taking activities of domestic and foreign investors in the Nigerian equities market, worth about N330billion as at last Thursday has reduced market capitalisation to about N15.55trillion.
The NSE recorded a four day straight loss as its All Share Index (ALSI) sheds 0.49% and month to date and year to date returns fell to -2.298% and 13.29% respectively.
Nigeria targets $24 billion investments through Economic Recovery Growth Plan
The federal government has said that its newly launched Economic Recovery Growth Plan (ERGP) focus lab would help the country attract $24 billion worth of investments, saying 80% of the amount is expected to come from the private sector of the economy.
Vice President, Professor Yemi Osinbajo disclosed this in Agbara, Ogun State during his working visit to Bleoxxi Industries Limited.
Kenya bets on cheaper power to fire its key growth engines
Kenya will start offering land at lower cost to investors to set up renewable energy projects as it moves to introduce competitive bidding in the sector with the aim of cutting power prices.
Energy Principal Secretary Joseph Njoroge said the measure is meant to cushion investors from losses since the proposed auctions will only favour contractors offering low electricity prices.
East Africa to explore the micro-utility space
A village in East Africa is soon to be the recipient of a solar-powered micro-grid, which will be able to supply power to more than one village.
With no utility or supporting infrastructure in the area, EnSync Energy Systems, a developer of innovative distributed energy resources (DERs), is seeking to install a 180KW solar photovoltaic (PV) system paired with a 112kWh energy storage system this spring.
Established almost 60 years ago, The Business Council for Africa network supports over 400 companies and entrepreneurs operating across the continent. The Business Council for Africa works closely with its members to promote business opportunities and facilitate sustainable investment across the continent. They organise over 30 African business related meetings in London each year and have 33 In-Country Directors in West and Southern Africa and thus provide a very useful platform for networking for both new investors and those already operating on the continent.
For further information on Business council for Africa, please contact Nouria Bah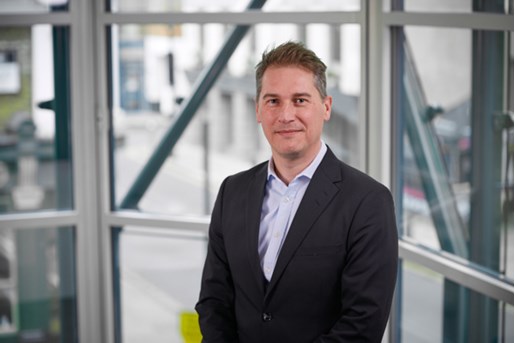 Chris Taylor
Head of UK M&A and Africa London, UK
View profile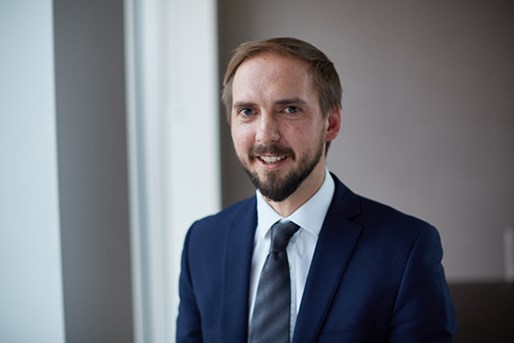 Nick Ashcroft
Partner, Dispute Resolution United Kingdom
View profile