Another MIPIM over. And while most delegates' thoughts this morning will be occupied with trying to find enough suitcase space for the forest of business cards they've gathered, I have no doubt those who have joined us this year from local authorities will be flying home today with new ideas for their areas inspired by our annual parade of property's finest.
---
After all, while many in the industry may feel we have to step up our game for challenges ahead, I would hope few of us will need to solve a conundrum as big as the loss of a third of our income. But this is exactly the test councils have faced this decade in cuts to government funding – and with the abolition of their central government grant still to come in 2020.
When coupled with a referendum tripwire for council tax hikes of over 5% and the political pain of cutting services for ever-growing populations too deeply, it has been a daunting task indeed. But councils have responded admirably. The range and creativity of the funding solutions seen over the last few years put to bed any idea that the private sector has a monopoly on innovation.
Many have taken full advantage of the public works loan board to make some sound investments off the back of the historically low interest rates we've enjoyed in recent years. One particularly sophisticated example came from Northumbria county council, which borrowed £114m to lend to its local NHS trust. The loan allowed the trust to terminate a PFI deal and save £67m. By agreeing the right to use some trust property in exchange, the council created savings and an income stream from the margin on the loan.
Others are using the funds to enter real estate more directly. We advised on Surrey Heath borough council's £86m deal to buy The Mall in Camberley, not only giving the council rental income but also a firmer hand on the tiller for its town centre regeneration. Others are partnering with their local authority pension funds to invest in developing offices or affordable housing in their area, such as Manchester's city council's Matrix Homes partnership.
Wise council
While convincing council members and taxpayers that projects like these are the right idea isn't always easy, by and large big commercial undertakings of this kind are bread and butter for the Manchesters, Newcastles and Liverpools of the world. These big urban councils have decades of experience, skill and know-how in getting the best commercial deals and delivering on their visions – and often, a little more security from their size and assets if revenue projections go off-track.
These councils know what they're doing. The Wise Council seminar we hosted this week focused on the dangers – and more importantly, the solutions – for smaller authorities that don't always have that expertise. We can't escape the facts: funding pressures make these projects a necessity for most. In a choice between tax rises, cuts to social care, or property risk, only a brave council leader would opt for the first two. The risk is that for a smaller authority, getting the last wrong would often be a downside they couldn't handle.
The key for these councils is to find the right partner: in gauging the projects they're commercially capable of, delivering them, and passing on the knowledge to make them capable of more. Finding and buying a shop or an office block is relatively straightforward.
Formulating and delivering a business plan for that property that meets the council's needs is the far bigger challenge. For most authorities, the goal will be to maximise income and regeneration potential, rather than capital growth. Finding the right asset managers and consultants with the experience in delivering those aims is paramount.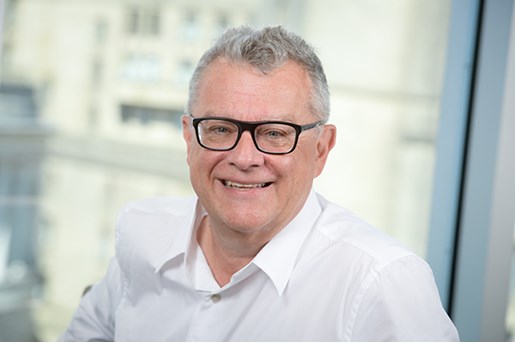 Michael O'Connor
Partner, Chair of Government Contracting Group, Co-head of Healthcare Sector
United Kingdom
View profile