Timetable for new corporate governance reforms confirmed
---
The Financial Reporting Council (FRC) has confirmed that changes to the UK Corporate Governance Code will be made "during the second half of 2018" following a consultation process which will be launched in late November or early December 2017. We believe that changes to the Governance Code will apply to financial periods beginning on or after 1 January 2019, with early adoption being actively encouraged. Secondary legislation necessary to implement some of the proposals, as set out in the government's response to its Green Paper, will be published in March 2018.
Investment Association calls on companies to publicise responses to adverse votes
In light of the government's announcement of the creation of a public register of shareholder votes, the Investment Association (IA) is writing to companies in the FTSE All-Share that recorded at least 20% opposition to resolutions at their AGMs or withdrew a resolution in 2017. This is intended to give those companies the opportunity to provide a public explanation on how they have addressed shareholders' concerns since the vote and in anticipation of the IA's public register going live later in 2017. The register will contain a link to each company's response alongside their voting data.
Investment Association publishes 2017 update of 'principles of remuneration'
The IA has published an updated version of its principles of remuneration of particular relevance to those on the main market and AIM. A letter of introduction to the principles sets out the main changes and the issues of primary significance to investors in the 2018 AGM season.
ICSA releases guidance to improve awareness of GDPR responsibilities
The Institute of Chartered Secretaries and Administrators (ICSA) has published guidance to facilitate conversations between boards and those within organisations responsible for dealing with data to help them deal more effectively with the implications of the forthcoming EU General Data Protection Regulation (GDPR), which comes into force on 25 May 2018. The guidance both provides an overview of the new legal landscape and highlights strategic and practical considerations raised by the new regulation.
Hampton-Alexander Review supplementary report on gender balance in FTSE leadership
The Hampton-Alexander Review has published a supplementary report on gender balance in FTSE leadership. In its November 2016 report, the Review set the following targets, in each case to be achieved by the end of 2020: a minimum of 33% women's representation on FTSE 350 boards and minimum of 33% women's representation on FTSE 100 leadership teams (i.e. members of the executive committee and their direct reports).
According to the latest report, women's representation on FTSE 100 leadership teams has seen only a minimal increase in the year, from 25.1% to 25.2%. Nevertheless, the Review is extending the target to all FTSE 350 companies not least because representation in FTSE 250 companies stands at 24%, therefore not far behind the FTSE 100 (albeit that there is a larger difference in women's representation on the executive committee, with the FTSE 250 standing at 16.6% compared to the FTSE 100's 19.3%).
As for women on boards, progress has stepped up from a "slow" 2016. Women currently make up 27.7% of FTSE 100 boards, compared with 26.6% last year. However, if FTSE 100 companies are to hit the 33% target by the end of 2020, they will need to achieve the same rate of progress over the next three years as in the last three.
Transparency is much improved, with all FTSE 100 companies submitting their leadership data and all but ten FTSE 250 companies (excluding investment trusts with no eligible employees to declare) voluntarily also doing so.
Employee Incentives Update – October 2017
This update contains a round-up of key developments in remuneration during October 2017.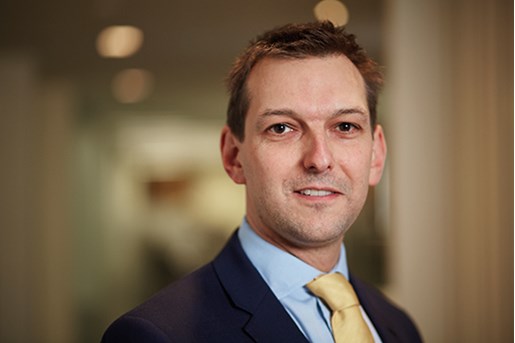 Richard Preston
Managing Associate, Governance and Compliance London, UK
View profile