Included in this issue of the Corporate Crime & Investigations Update: Two more charged in Unaoil investigation; Saudi corruption detainees offered pardon; Emissions scandal: Volkswagen executive sentenced in US and more...
---
Bribery and Corruption
Two more charged in Unaoil investigation
The SFO has brought charges against two more individuals, following its investigation into Unaoil. The investigation relates to corrupt payments suspected of being made by Unaoil employees and other associates to secure contracts for a Unaoil client, SBM Offshore.
Paul Bond, a former senior sales manager with SBM Offshore, and Stephen Whitely, former Vice-President of SBM Offshore and a General Territories Manager with Unaoil, have both been charged with conspiracy to make corrupt payments.
Siemens possibly close to deal with Brazilian prosecutors
It has been reported that Siemens has met with Brazilian prosecutors in Sao Paulo to discuss a potential $307 million deal to settle accusations of bribery.
Siemens is accused of allegedly having formed a cartel and paying bribes to secure contracts to provide trains for the Sao Paulo metro system between 1998 and 2008. It is understood that Sao Paulo state prosecutors will require an admission by Siemens in respect of the conduct.
Saudi corruption detainees offered pardon
The majority of those who were detained last month in a corruption purge by Saudi Prince Mohammed bin Salman have been given a pardon as part of settlement agreements reached with the Saudi authorities. One of the settlements, involving Prince Miteb bin Abdullah was reportedly worth $1 billion, whilst it is reported that the total amount collected from the settlements could reach up to $100 billion.
The detainees were being held at the luxurious Ritz Carlton hotel in Riyadh. It is thought that the remaining settlement agreements will conclude in the next few weeks.
Money Laundering
UK to increase Bitcoin regulation
The UK Government wants to up its regulation of bitcoin due to concerns that it, and other cryptocurrencies, are being used by criminals for money laundering purposes. It is reported that this would be achieved by regulating bitcoin under EU Anti-Money Laundering Regulations. Doing this would require traders to disclose their identity and would increase reporting of suspicious activity.
The anonymity currently offered by bitcoin is thought to be attractive to criminals and makes money laundering and other forms of financial crime much easier. Bitcoin is currently trading at over £11,000.
Fraud
Emissions scandal: Volkswagen executive sentenced in US
The former head of the VW environmental and engineering office in Michigan has been sentenced to seven years' imprisonment in the US for his role in the VW emissions scandal. Oliver Schmidt pleaded guilty in August to conspiracy and violation of the Clean Air Act.
Schmidt reportedly learnt what was going on in 2015, but did not disclose it to authorities. He is the second executive to be sentenced in the scandal which has cost VW almost $30 billion.
Cyber Crime
Cryptocurrency company loses millions in major security breach
NiceHash, a cryptocurrency mining service company, which pays users to use their extra processing in return for cryptocurrency has had the entire contents of its bitcoin wallet stolen in a major hack.
The wallet contained customers' money and some estimate that up to $63 million may have been stolen. A new bitcoin wallet, which some believe belongs to the hacker, contains this amount. Although the identity of bitcoin users cannot be seen, the amount contained in bitcoin wallets can be.
Business Insider, 7 December 2017
Sanctions
49 countries violating North Korea sanctions
According to a Washington-based think tank, 49 countries have violated sanctions regimes on North Korea between March 2014 and September 2017. The breaches vary from facilitating front companies for the regime to receiving military training, all of which curtail the effectiveness of the sanctions regime designed to halt North Korea's nuclear programme.
The report highlighted that countries with "weak or non-existent report or proliferation financing controls" were often targeted by North Korea in their procurement activities.
Environmental
Yorkshire Water fined £45,000 for raw sewage leak in Doncaster
Proceedings were brought by the Environment Agency (EA) following an incident in April 2014, where raw sewage was discharged from Yorkshire Water Services Limited's (Yorkshire Water) pumping station in Belle View, Doncaster, into a water course and ultimately into 2 local ponds. Yorkshire Water operates the pumping station under an environmental permit and it is therefore their responsibility to operate the site properly. The incident led to raised level of ammonia in the pond water and reduced level of dissolved oxygen resulted in the death of several hundred fish. The pollution from the illegal discharge was a breach of the conditions of the environmental permit and the illegal discharge on this occasion spanned over 3.5km downstream from the pumping station.
Yorkshire Water subsequently appeared at Sheffield Crown Court on 27 November 2017 and pleaded guilty to charges relating to the illegal discharge incident. They were fined £45,000 and ordered to pay EA's costs of £24,762.56 in addition to a victim surcharge of £120.
Health and Safety
£3 million fine following death of worker at recycling site
Porvi Construcciones y Contratas and Befesa Salt Slags have been sentenced in respect of an incident on 14 July 2015.
Jose Luis Santos Canal, an employee of Porvi, was using flame cutting equipment when he cut through the steelwork supporting a large metal hopper which collapsed. He was knocked from the structure and died as a result of the fall. An investigation by the Health and Safety Executive (HSE) "found that the hopper was not supported before it was cut from the structure, there was no edge protection for safe working at height and Mr Canal's harness was not being used".
HSE also discovered in October 2015 that Befesa had failed to report a number of incidents at the site and that two workers had been diagnosed with Hand Arm Vibration Syndrome (HAVS) earlier that year.
Porvi Construcciones y Contratas of Zamora was convicted in absentia of breaching Sections 2 and 3 of the Health and Safety at Work Act. The company was fined a total of £3 million and full costs.
Befesa Salt Slags pleaded guilty to breaching: Section 2 and 3 of the Health and Safety at Work Act 1974 and regulations 5(1), 4(2), and 8(d) of the Reporting of Injuries, Diseases and Dangerous Occurrence (RIDDOR) Regulations 1995. Befesa was also fined £75,000 for failing to adequately supervise and monitor the demolitions activities and £150,000 for the HAVS incidents. They were fined a total of £225,000 plus costs of £67,092.44.
Southwest highways fined £500,000 for fatal road incident
Southwest highways have been fined after an employee was struck by a vehicle driven by a member of the public when carrying out repairs on a road.
The Health and Safety Executive's (HSE) investigation found the company failed to adequately identify the risks associated with the road repair work and moving traffic, and as a result the appropriate control measures were not implemented. It was also HSE's view that the incident could have been prevented.
South West Highways Limited pleaded guilty to breaching Sections 2(1) and 3(1) of the Health and Safety at Work Act 1974. The company was fined £500,000 and ordered to pay costs of £17,924.46.
£200,000 fine for repeated work at height breaches
Pride Way Development Ltd has been fined for repeatedly failing to manage and control fall from height risks. Concerns were raised by both workers and members of the public. During a series of visits in 2016 and 2017 to sites where Pride Way Development Limited had been appointed the principal contractor, the Health and Safety Executive (HSE) found a number of serious health and safety failings, including unsafe work at height.
A HSE investigation also found that the company had consistently breached health and safety legislation and that the company had been served with four notices for unsafe work at height in the past five years.
Pride Way Development Ltd pleaded guilty to breaching Regulation 13(1) of the Construction (Design and Management) Regulations 2015. The company has been fined £200,000 and ordered to pay costs of £1,499.40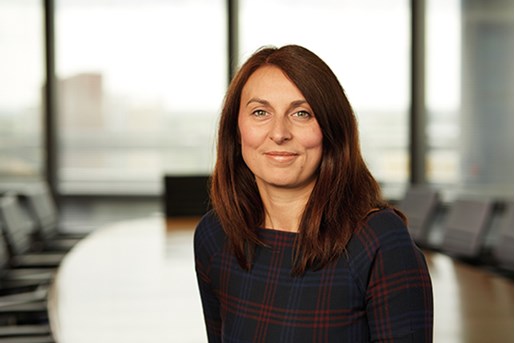 Erin Shoesmith
Partner, Health & Safety United Kingdom
View profile