Included in this issue of the Corporate Crime & Investigations Update: CEO of Deutsche Borse resigns over accusations of insider dealing; New UK Guidelines on preventing illicit financing; 'More than a fifth' of public fail to report investment frauds and more...
---
General
CEO of Deutsche Borse resigns over accusations of insider dealing
The Chief Executive of the Deutsche Borse, Carsten Kengeter, has resigned following allegations he had been involved in insider dealing prior to unveiling the German stock exchange's proposed merger with the London Stock Exchange. Kengeter has agreed to leave to 'avoid distractions' caused by the accusations, following the German court's refusal to agree to a personal penalty of €500,000 and a €10.5m penalty for the Borse.
The allegations relate to Kengeter's purchase of €4.5m worth of Deutsche Borse shares, just two months before the merger plans with London's stock exchange were announced, subsequently sending the share prices soaring. The Borse has accepted Kengeter's resignation but supported the defence of its CEO, insisting the shares were part of a bonus plan.
Money Laundering
New UK Guidelines on preventing illicit financing
The UK government has released its second 'National Risk Assessment of Money Laundering and Terrorist Financing'. The Report identifies the key national money laundering and terrorist financing risks facing the country. The Report states that high-end money laundering and cash-based money laundering remain the greatest areas of money laundering risk to the United Kingdom. It goes on to recognise that professional services remain a significant risk of money laundering due to criminals seeking the assistance of such services to disguise the source and origin of funds.
The Report's publication coincides with the Financial Action Task Force (FATF) evaluation which is due to take place within the next 12 months, the first such FATF evaluation of the UK since 2012.
Fraud
'More than a fifth' of public fail to report investment frauds
A survey carried out by the FCA has revealed that 'more than a fifth' fail to report when approached by investment fraudsters or scammers, with the number falling below 63% amongst over-55s. The FCA is urging more people to speak up if they are contacted by fraudsters, to help inform the regulator on what legal steps to take.
The YouGov survey focused on over-55s with a household income of at least £30,000 as the most likely target for unsolicited approaches from fraudsters. 22% of those surveyed admitted to not reporting suspected scams, with the most common reason being uncertainty over who to report the approaches to.
NHS Fraud bill tops £1bn
The chief executive of the NHS Counter Fraud Agency, Sue Frith, has released figures suggesting the NHS is facing a yearly bill for fraud of £1bn against the health service. Fraudulent claims for exemptions on prescriptions and health professionals charging for work they had not done were some of the cases that have contributed to an estimated £1.25bn of fraud, almost 1% of the whole NHS budget.
The NHS successfully pursued fraud cases worth a total of £9.6m last year, with another £30m of cases pending, but the recent figures are the first time the health service has put a number on the estimated losses. The new Counter Fraud Agency is officially formed this week to counter the increasing threat, having been given independence to focus solely on fraud and a budget increase of 10%.
Cyber Crime
Hilton fined $700,000 for data breaches
The company behind Hilton Hotels has been fined $700,000 by US investigators after its alleged mishandling of two separate credit card data breaches between 2014 and 2015. The company is accused of taking too long to warn customers whose data was at risk, while it also lacked adequate security measures to prevent the breach.
The first breach was discovered in February 2015, where a breach was discovered on the company's UK-based systems which potentially exposed customers' credit card details to hackers during the period between 18 November and 5 December 2014. The second breach was uncovered in July 2015, with a subsequent investigation showing that the payment card data information had been the target of malware since April 2015. Hilton only notified the public of both breaches in November 2015, after banks had already reported suspicious activity in respect of the stolen details. The financial penalty will be divided between New York and Vermont, while Hilton has promised to disclose future breaches more quickly with regular security tests and enhanced safety efforts.
Sanctions
Kremlin condemns updated US Sanctions
Kremlin spokesman Dmitry Peskov has announced that updated worldwide US sanctions on Russia have been received 'extremely negatively'. The US Treasury Office of Foreign Assets Control announced an amendment on 31 October 2017 which bans any US entity from helping sanctioned Russian oil companies in the exploration or production of deepwater shale projects worldwide.
Myanmar military targeted by new US legislation
Senior US government lawmakers have introduced legislation that would target sanctions and travel restrictions on senior members of Myanmar's military, as a result of the country's treatment of its Muslim Rohingya minority. Senior senators including John McCain have backed the legislation, which has coincided with Donald Trump's first visit to Asia as President, as well as Secretary of State Rex Tillerson's impending visit to Myanmar. The President has previously condemned the actions of the Myanmar regime as "ethnic cleansing".
The sanctions seek to re-impose a ban on the importation of certain exported precious stones, as well as requiring a report detailing which individuals should be targeted by bans and sanctions.
Agreement on new US sanctions against North Korea
US lawmakers have agreed on a new package of sanctions to be introduced against North Korea, principally strengthening and expanding existing sanctions while providing Congress with greater oversight over any future sanctions requirements. The legislation is also expected to impose new sanctions on any foreign financial institutions, such as Chinese banks, that are discovered to be providing services to individuals targeted by these North Korean sanctions.
The sanctions bill has seen cross-party support from Republicans and Democrats, with the chairman of the Senate Banking Committee, Mike Crapo, encouraging the US to "take the lead…to isolate the Kim regime".
Environmental
Jail and suspended sentences after serious environmental permit breaches which resulted in numerous fires
Six corporate officers were sentenced at Sheffield Crown Court on 30 October 2017 after breaching environmental permits at three sites across the UK. The offenders were working for Nottinghamshire Recycling Limited (NRL) and two were working for Park Farming Limited (PFL). All three sites were operated illegally and the environmental offences committed, which helped maximise the companies' financial gain, led to a series of fires at a NRL site in Worksop in 2013 and 2014.
The NRL and PFL had repeatedly operated outside the terms of their environmental permits, creating a significant risk to the environment and harm to human health.
On sentencing, Judge Robert Moore said that the conduct of the five corporate officers had been deliberate, while the fifth had acted negligently. Sentences ranged from 21 months' immediate custodial sentence to a 12 month community order.
Health and Safety
Textile company fined £650,000 after worker fatally struck by delivery vehicle
An 89 year old woman, working for Savanna Rags International Limited, was walking from the weighbridge towards the smoking shelter in the rear yard when a delivery vehicle driven by a visiting driver reversed from the weighbridge struck her resulting in fatal injuries.
The HSE found that the company had failed to make a suitable and sufficient assessment of the risks arising from vehicle movement. It was custom and practice for vehicles to reverse from the weighbridge, which was also used by employees to access the factory. There were no measures in place to adequately segregate pedestrians from moving vehicles, and there wasn't a safe system of work in place to ensure that vehicles could manoeuvre safely.
Savanna Rags International Limited pleaded guilty to breaching Section 2(1) of the Health and Safety at Work Act 1974, Regulation 3(1) of the Management of Health and Safety at Work Regulations 1999, and Regulation 17(1) of the Workplace (Health, Safety and Welfare) Regulations 1992. The company was fined £650,000 and ordered to pay full costs of £3,300.25.
Company fined £255,000 following fatal machinery incident
Master Construction Products (Skips) Ltd (MCPS) has admitted the corporate manslaughter of a factory worker Mr Safi Qais Khan after he became entangled in a machine called a trommel used to sort waste material at MCPS. The investigation found that there was no safe system of work for the trommel and it was in a dangerous state. The investigation also found that essential guards to prevent entrapment were missing and there was no emergency stop button on the machine.
Jagbir Singh, director of MCPS, pleaded guilty to a health a safety offence. MCPS was fined £255,000 for corporate manslaughter. Singh was sentenced to 12 months' imprisonment suspended for two years and 300 hours of community service at Birmingham Crown Court. He was also disqualified as a company director for eight years and ordered to pay £11,500 in prosecution costs.
Health care provider fined £550,000 for health and safety failures
A Bedford health provider has been fined after it failed to act on concerns raised by an occupational health nurse. The HSE investigation found the company failed to appoint sufficient occupational health professionals to run the service which compromised the health and safety of its employees, patients and general members of the public. HSE served four Improvement Notices as part of the investigation and also found that Ramsay Health Care (UK) Operations Ltd failed to provide adequate health surveillance for its workers which resulted in a nurse being diagnosed with occupational dermatitis in January 2015, which later spread from her hands to her arms and legs.
Ramsay Health Care (UK) Operations Ltd pleaded guilty to breaching Sections 2(1) and 3(1) of the Health and Safety at Work etc Act 1974 and have been fined £550,000 and ordered to pay costs of £36,320.44.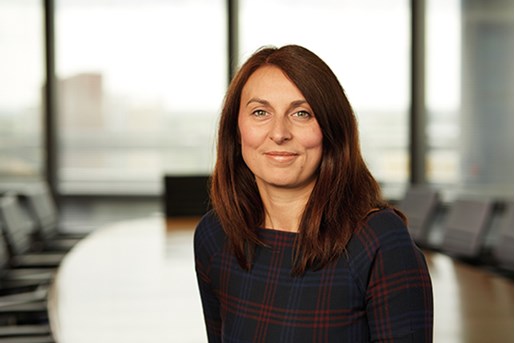 Erin Shoesmith
Partner, Health & Safety United Kingdom
View profile