Included in this issue: SFO reviews HSBC and Standard Chartered for links to money laundering; MPs warn Amazon and eBay over VAT fraudsters; Social media giants could be asked to pay 'online abuse levy' and more...
---
Bribery and Corruption
Chinese President pledges to continue anti-corruption campaign
Chinese President Xi Jinping has pledged at the Communist Party congress to continue his campaign against corruption within the party and government itself. Since assuming power 5 years ago, he has punished more than one million officials, including jailing several senior party members. He has also made clear that his anti-corruption movement will go beyond party officials and target the military if needs be.
Former senior F.H Bertling employees sentenced in corruption case
Three former senior employees of F.H Bertling Ltd have received 20 month suspended sentences, following their convictions for conspiracy to make corrupt payments earlier this year. In addition, they each received a £20,000 fine and are banned from being company directors for five years. The convictions come after a successful SFO investigation into the company.
The three men, Joerg Blumberg, Dirk Juergensen and Marc Schweiger, sought to pay bribes in order to secure a $20m contract in F.H Bertling's freight forwarding business in Angola.
Money Laundering
SFO reviews HSBC and Standard Chartered for links to money laundering
The FCA and the SFO are investigating whether HSBC and Standard Chartered have been "inadvertently" implicated in a South African corruption scandal involving the President, Jacob Zuma, and the wealthy Gupta family. A whistle-blower has revealed that the banks may have acted as conduits for the "corrupt proceeds of money".
Lord Hain, the Labour peer contacted by the whistle-blower, has alleged that up to £400m of illicit funds may be involved, naming 27 individuals, in addition to companies, who would be "badly contaminated" if linked to the accusations. Hain has further urged UK authorities to actively trace the stolen money and return it to South African taxpayers. Zuma, the Guptas and others implicated have denied any wrongdoing in the scandal that has already ruined Bell Pottinger and damaged KPMG, insisting it is the product of a witch hunt.
Former Trump campaign chairman faces money laundering investigation
Paul Manafort, previously chairman of Donald Trump's presidential campaign, is reportedly the subject of a money laundering investigation. The transactions under investigation concern the laundering of foreign money into the US financial system. However, Mr Manafort has not yet been accused of wrongdoing.
The investigation is being conducted by both the US Attorney in Manhattan and Special Counsel Robert Mueller. The latter is conducting a wider probe into Russian meddling in the 2016 election. However, the transactions concerned are thought to have taken place prior to Mr Manafort's involvement in the Trump campaign.
Fraud
Rio Tinto charged with Mozambique fraud by US authorities
Mining company Rio Tinto has been charged with fraud in the US, along with two of its former executives. A lawsuit filed accuses the company of hiding losses by inflating the value of its African coal assets, specifically in Mozambique. The allegations revolve around a 2011 transaction in which Rio Tinto purchased Mozambique assets for up to $3.7bn, only to subsequently sell them for a huge loss years later at $50m. It is alleged that once the company discovered the assets would make a loss, the company and its two accused executives hid this fact by failing to adhere to accounting and disclosure standards which mislead investors.
In separate UK regulatory investigations relating to the same assets, the FCA reached agreement with Rio Tinto over a £27m fine for its breach of disclosure rules following the losses caused by the failed Mozambique investment.
MPs warn Amazon and eBay over VAT fraudsters
A report commissioned by MPs in the Public Accounts Committee has warned that an estimated £1.5bn in owed VAT may have been lost due to third-party sellers that use online marketplaces not charging VAT on applicable sales. HMRC has been criticised as being "too cautious" in its pursuit of the selling "fraudsters", leading to encouragement for online shopping forums such as Amazon and eBay to work with HMRC to prevent the loss of tax. The PAC also criticised Amazon and eBay for charging sellers a commission for using the platform, thus profiting from fraudsters activities.
It is expected the issue will become more complicated after Brexit due to the uncertainty over trading and customs, and EU laws that relate to UK VAT and tax laws.
New 555 Fraud 'hotline' supported by Home Office
The Home Office has backed ideas by Financial Fraud Action UK for a new emergency telephone hotline for anyone worried about scammers or fraud. The hotline, reached by dialling 555, would allow victims to be transferred immediately to their bank's fraud department or the Police, with information collected being used to combat the fraud and build up a database of incidents of fraud.
Growing investment scam may cost victims £26,000 each
Police have warned that a growing investment scam may result in victims of the fraud losing on average £26,000 each. The scam, involving alleged binary options trading, allows individuals to bet on share prices or currency movements. Victims are given the chance to bet on a 'call' option, by which they are betting a share price will rise over the period of the contract with the website, or a 'put' option, by which they are betting on the price to fall. The FCA has warned such trading is currently unregulated, with many victims directed to the trading websites via advertising on social media.
Police have indicated that some websites may be legitimate platforms for carrying out such activities, but many are not. The value of losses in the first half of 2017 is thought to already be £18m.
Former HSBC executive convicted of fraud in the US
A former HSBC executive, Mark Johnson, has been found guilty of fraud following his role in a currency trade for HSBC client, Cairn Energy.
Cairn Energy held $3.5 billion following the sale of a subsidiary, and had instructed HSBC to manage the conversion of this money into sterling. According to US prosecutors, Mark Johnson and another British banker (Stuart Scott, who is due to be extradited to the US, subject to an appeal), purchased sterling before the conversion went ahead in order to inflate the price of sterling. This made HSBC approximately $8m extra in fees and profits.
Cyber Crime
Social media giants could be asked to pay 'online abuse levy'
Social media companies such as Facebook and Twitter could be asked to pay for action taken against the "undeniable suffering" it can cause. The culture secretary, Karen Bradley, has assured that cyber-bullying, trolling, under-age and other online abuses will be targeted, and has encouraged social media companies to sign up to a voluntary code of practice that would potentially help fund campaigns against such abuse.
Stopping short of legislating and introducing new laws regulating the internet, Bradley has promised a "collaborative approach" to tackling the issue of cyber-hate. She has revealed one potential proposal would be for an annual transparency report to show the volumes of harmful content and complaints made. Bradley did add further that the government "could legislate in the future", with any changes to law underpinned by the principle that what is unacceptable offline should be unacceptable online.
Iran to blame for cyber-attack on UK MPs
An unpublished report by British intelligence alleges that Iran is to blame for a cyber-attack in June that targeted the email accounts of dozens of MPs. Initial suspects Russia have been discounted, as has North Korea. It is understood that hackers targeted MP constituent emails, which could leave many local constituents open to blackmail.
'BadRabbit' cyber-attack hits Russia and a number of other nations
A number of Russian entities have been hit by a cyber-attack using malware known as 'BadRabbit', a virus which locks computers and requires victims to pay a ransom to regain access. Russian news agency Interfax is one of the entities hit, as was Odessa airport in Ukraine, which suffered flight delays as a result.
According to the Russian central bank, a number of Russian financial institutions were affected by the attack, though none were compromised.
Document leak expected following hack of offshore law firm Appleby
A number of media organisations are reportedly preparing to release details of documents which were leaked from offshore law firm Appleby in what the firm called a "data security incident" last year. This comes after an investigation by the International Consortium of Investigative Journalists.
Appleby is one of the largest offshore law firms in the world and conducts business with many high net worth individuals and corporations. The incident draws many similarities to the 'Panama Papers' leak in 2015, which affected Panamanian law firm Mossack Fonseca.
Sanctions
House of Lords Sanctions Bill introduces new provisions to tackle sanctions and money laundering
A new Sanctions and Anti-Money Laundering Bill has been introduced in the House of Lords that will give the UK a clearer sanctions framework post-Brexit for AML regimes, without relying on EU Regulations and Directives. The Bill includes particular provisions that give Ministers powers to make provision, by regulations, for the detection, investigation or prevention of money-laundering or terrorist financing, as well as powers to implement Standards published by the Financial Action Task Force that relate to combating threats to the integrity of the international financial system.
Many of the UK's current sanctions regimes are established via the European Communities Act 1972. Without the newly introduced Bill, withdrawal from the EU would leave the UK in breach of its international obligations to impose sanctions on and prevent money-laundering, terrorist financing and other sanctionable offences.
UK proposes new sanctions on North Korea
EU ministers are expected to sign up to new UK-led proposals for wider sanctions against North Korea. The sanctions will target income streams into North Korea that currently support its illegal nuclear missile programme. Additional sanctions also include expanding the ban on EU investment into the country, ending the export of EU oil into the country and widening the list of regime officials and companies that are subject to freezing orders and travel bans.
Ministers will also review the list of banned goods into the region and whether to lower the value of personal payments that can be sent to the country from €15,000 to €5,000. Tighter restrictions on North Korean workers working within the EU will also be considered.
US imposes new sanctions on Yemeni individuals
The United States has announced it will impose new sanctions on Yemeni individuals, and a company, designed to limit the flow of funds to Islamic State and al-Qaeda.
The US is imposing the sanctions in conjunction with Middle Eastern allies such as Saudi Arabia and the UAE, as part of the Terrorist Financing Targeting Center, an alliance of countries with the shared objective of disrupting the flow of money to radical groups in the Middle East.
Financial Regulation
FCA agrees to allow RBS report scrutiny
The FCA has agreed with the Treasury Committee proposals to allow a legal adviser to study its report commissioned into misconduct at RBS. With the report having been leaked to the BBC, the regulator has been under pressure by MPs to publish results and has so far only published a short summary of its findings. The legal adviser, Andrew Green QC, will be permitted to compare the full report with the summary provided to determine whether sufficient disclosure of the results has taken place.
Previously, the chairman of the Treasury Committee has threatened she might force publication if the FCA did not agree to it being scrutinised.
Health and Safety
Two companies fined a total of £3.8 million following fatality
On 8 July 2014 Richard Reddish, employed by Explore Manufacturing Ltd, was working in a mobile elevating working platform (MWEP) to remove lifting attachments from an 11 tonne concrete panel which was stacked on a transport pallet. The panel started to fall and struck the MEWP throwing Mr Reddish from the basket and also causing a number of other panels to fall, one of which fell onto him. The transport pallets were supplied by Select Plant Hire Company Ltd who also shared responsibility for their maintenance with Explore Manufacturing Ltd.
The HSE investigation found that the frame used to secure the panel was not properly connected to the pallet and there was no system of pre-use checks. The investigation also found that the pallets were in poor condition and that the large free standing concrete panels were stored incorrectly. Explore Manufacturing Limited pleaded guilty to breaching Section 2 of the Health and Safety At Work Etc. Act 1974 and were fined £2 million plus costs of £13,922. Select Plant Hire Company Ltd pleaded guilty to breaching Section 3 of the Health and Safety at Work Etc. Act 1974 and were fined £1.8million plus costs of £13,922.
Companies fined £1.3m after employee suffers life changing injury
Three companies, Sembcorp Utilities (UK) Limited, Central Industrial Services (Northern) Ltd and R & A Kay Inspection Services Ltd, have been fined after an employee suffered serious fractures to his leg. On 3 December 2013 an employee of R & A Kay Inspection Services Ltd, was taking part in a pressure test of a boiler at Sembcorp's Biomass power station at Wilton, Cleveland. CIS Industrial Services was assisting in the pressure test undertaken by Sembcorp. A valve on a pressure test rig was pressurised above the safe working limit and failed, causing the hose and metal fitting assembly to strike the employee causing serious compound fractures.
Sembcorp Utilities (UK) Limited pleaded guilty to breaching Section 2(1) and Section 3(1) of the Health and Safety at Work Etc. Act 1974 and was fined £1,350,000 plus costs of £33,000. Central Industrial Services (Northern) Ltd of Skippers pleaded guilty to breaching Section 2(1) and Section 3(1) of the Health and Safety at Work Etc. Act 1974 and was fined £125,000 plus £2,000 costs. R & A Kay Inspection Services Ltd pleaded guilty to breaching Section 2(1) of the Health and Safety at Work Etc. Act 1974 and was fined £37,500 plus £33,000 costs.
Recycling company fined £100,000 after workers left with life changing injuries
The employee was working as a litter picker at Lodgewood Farm, Telford, when he was struck by a shovel loader. The loading shovel driver initially thought he had just hit the wall and had not realised he had struck someone. The worker was air lifted to hospital, where he underwent emergency surgery. He lost both legs just below the knees.
Jack Moody Recycling Limited pleaded guilty to breaching Section 2 (1) of the Health and Safety at Work Act 1974 and were fined £100,000 plus costs of £17,641.62.
Company and director sentenced after worker suffers crush injuries
An employee of S. Evans and Sons Limited was injured when the managing director, who was operating machinery to stack the girders, dropped one of the girders onto the employee's arms, resulting in amputation to the employee's left arm and right hand.
A HSE investigation found that the company failed to apply appropriate control measures including ensuring the right equipment for the task was used. The managing director, Samuel Evans, was directly involved in the incident and found personally responsible for both the choice in equipment and the manner in which the task was performed.
S. Evans and Sons Limited pleaded guilty to breaching Section 2(1) of the Health & Safety at Work Act 1974 and Regulation 4(3) of the Provision and Use of Work Equipment Regulations 1998. The company has been fined £150,000 and ordered to pay costs of £9,523.04
Company director, Samuel Evans, pleaded guilty to breaching two counts of Section 37 of the Health and Safety at Work Act 1974, in relation to the company's failing of Section 2(1) of the Health & Safety at Work Act 1974 and Regulation 4(3) of the Provision and Use of Work Equipment Regulations 1998. He was sentenced to ten months imprisonment, suspended for two years and ordered to complete 200 hours of unpaid work.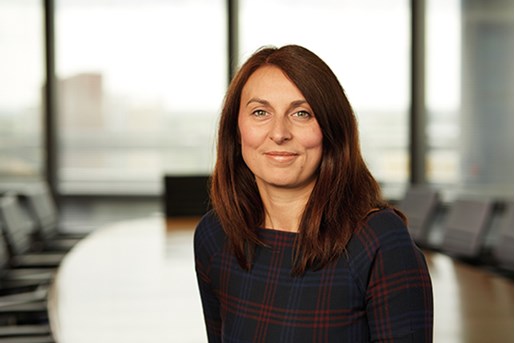 Erin Shoesmith
Partner, Health & Safety United Kingdom
View profile