Included in this weeks Corporate Crime & Investigations Update: Eni and Shell to face corruption trial; JP Morgan found in "serious" breach of Swiss money laundering regulations; US proposes tougher North Korean sanctions to China; and more...
---
Bribery and Corruption
Eni and Shell to face corruption trial
Two oil firms, Eni and Shell, are to face trial in Italy in relation to the purchase of an offshore oilfield in Nigeria in 2011. The firms together paid $1.3 billion for the oilfield – the allegation is that some of the money went to individual politicians to secure the purchase, rather than to the Nigerian state. The former CEO of Eni and a former Shell executive will also go on trial, which is expected to commence in April of next year.
The companies have also been charged in Nigeria. Both companies deny all the allegations, saying they purchased the oilfield in accordance with Nigerian law.
Former Indian telecoms minister acquitted of corruption charges
Andimuthu Raja, the former Indian telecoms minister, has been acquitted of charges that he received bribes to award telecoms licences well below their full value. It had been claimed by government auditors that the country had lost out on around $40 billion as a result. The Indian Supreme Court cancelled 122 of these licences in 2012.
Raja was acquitted along with a Member of Parliament and fifteen others, and three companies. Raja and the MP said they were vindicated by the result.
Money Laundering
JP Morgan found in "serious" breach of Swiss money laundering regulations
The Swiss financial watchdog, FINMA, has said JP Morgan's Switzerland subsidiary was in serious breach of money laundering regulations in its handling of transactions by the Malaysian sovereign wealth fund, 1MDB. JP Morgan allegedly failed to adequately screen transactions or properly monitor the transfer of funds between business and personal accounts. FINMA also found that the bank accepted client documents that were incomplete or inconsistent without further examination.
FINMA has imposed a monitor on the bank, but no financial penalties. The bank said since the event they have "made improvements in monitoring and surveillance".
Danske Bank fined following anti-money laundering breaches
Danske Bank has been fined £1.45 million after the Danish financial regulator reported it to the police last year for failing to identify or reduce significant money laundering risk at its overseas branches in Latvia, Lithuania and Estonia. The failings related to the monitoring of transactions to and from correspondent banks.
The company's CEO said in response: "We have since taken many initiatives to considerably strengthen monitoring in relation to correspondent banks, and today, the situation is quite different. In recent years, we have generally strengthened our efforts to combat money laundering and other financial crime very considerably".
Globe Newswire, 21 December 2017
Cyber Crime
US and UK blame North Korea for WannaCry attack
Both the US and the UK have claimed North Korea was behind the WannaCry cyber-attack which affected hundreds of thousands of computers earlier this year. The attack hit businesses and other organisations in 150 countries – the NHS in particular was badly affected. Thomas Bossert, an aide to President Trump, made the allegations in the Wall Street Journal and said Australia, New Zealand and Canada concurred with the US and UK.
WannaCry is a malware attack which encrypts files and demands payment to decrypt them – the files are often irrecoverable even if payment is made.
Sanctions
US proposes tougher North Korean sanctions to China
The US has sent China a draft proposal for a new round of UN sanctions on North Korea. Although the proposal is not publically available it is thought likely to include proposals to increase restrictions on refined petroleum supplies. The current sanctions permit 2 million barrels a year to be supplied.
China has so far backed all of the UN sanctions imposed in response to North Korea's nuclear programme, but as the North's largest oil supplier it is unclear whether it would support further restrictions.
Tax
First French deferred prosecution agreement passed
The French Court of Appeal has approved the country's first deferred prosecution agreement (DPA). The DPA, between the French National Financial Prosecutor (NFP) and the private banking unit of HSBC, requires a payment of €300 million to settle the NFP's investigation into tax evasion by clients of the bank.
The investigation started after a data leak of thousands of customers by a former employee. In a statement, the bank said they had taken steps to address "control weaknesses". The former Chief Executive and another executive remain under investigation.
Health and Safety
Airport fined £100,000 after crushing incident
Birmingham Airport Limited was fined £100,000 in relation to breaches of the Health and Safety at Work etc Act 1974 after a six year old boy became trapped in a baggage conveyor. The boy entered the machine which was used for delivering baggage to the public reclaim area. The conveyor started while he was inside and he suffered a crush injury to his leg.
The HSE investigation found that the airport had removed a safety device and its replacement did not provide the same level of protection.
Birmingham Airport Limited pleaded guilty to breaching Section 3(1) of the Health and Safety at Work etc Act 1974, have been fined £100,000 and ordered to pay costs of £1,251.23
Concrete supplier fined £267,000 for worker fall
The employee at concrete product supplier, Litecast Limited, was injured when he fell approximately 5 metres through an uncovered concrete chute. He suffered head injuries and a fractured arm.
The HSE investigation found that the cover of the chute had been removed and the company had no systems in place for employees working at height.
Litecast Limited pleaded guilty to breaching Regulation 5 (1) of the Management of Health and Safety at Work Regulations 1999 and has been fined £267,000 and ordered to pay costs of £1017.44.
Port company fined £666,000 after employee struck by 600kg bag
The employee was removing pallets from a stack when a 600kg bulk container bag of Ammonium Nitrate fell onto him. He suffered multiple fractures, a dislocated ankle and knee and back injuries and was unable to work for 13 weeks.
The HSE investigation found that the company had failed to follow their own risk assessments by stacking the bags directly on top of each other rather than in a pyramid fashion. They had also failed to review this procedure even though they had experienced similar incidents involving bag spills and collapses.
Associated British Ports pleaded guilty to breaching Section 2(1) of the Health and Safety at Work Act 1974 and have been fined £666,000 with costs of £8,688.23.
Companies fined nearly £2 million following fatal incident
Principal Contractor, Keir Integrated Services, and sub-contractor, Sean Hegarty Ltd, have been fined for an incident involving a worker whilst they were completing roadwork's in May 2014.
Workers from the subcontractor were removing tar from the southbound side of the road using a road planer. Traffic on the northbound side was controlled by traffic lights but still flowing. A truck was being reversed behind the road planer to collect debris and the driver of this truck noticed a colleague lying in the road to the rear of his vehicle. The man was taken to hospital with extensive injuries but later died.
The investigation found that the companies had failed to ensure the operation of the road planer was carried out safely and without exposing persons to risk.
Kier Integrated Services Ltd pleaded guilty to breaching Section 3(1) of the Health and Safety at Work etc Act 1974. The company was fined £1.8 million and ordered to pay £12,405 in costs.
Sean Hegarty Ltd pleaded guilty to breaching Section 2(2) of the Health and Safety at Work etc Act 1974. The company was fined £75,000 and ordered to pay £12,405 in costs.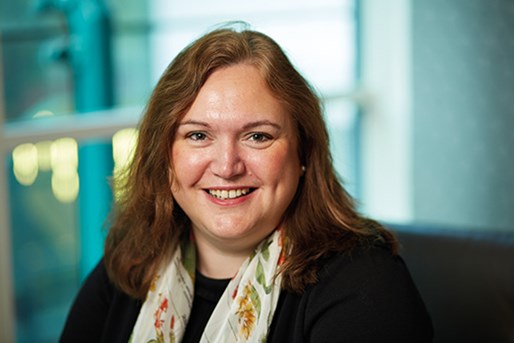 Nichola Peters
Partner, Head of Global Investigations/Inquiries
London
View profile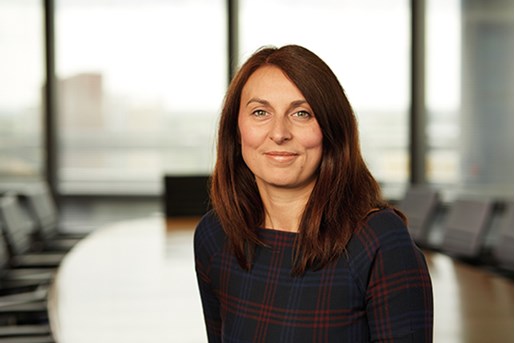 Erin Shoesmith
Partner, Health & Safety United Kingdom
View profile